For the last few years, "the bigger, the better" seemed to be the universal motto when it came to fashion. From recognisable logos to famous prints and patterns, loud was synonymous with luxury. This, of course, trickled down into high and fine jewellery creations, with brands creating pieces that feature their logos in the shape of diamonds, with heavy carat weights and bold designs. Today, the tides seem to have turned, with many jewellers opting to prioritise pieces with minimalist, timeless elegance and everyday versatility over statement looks.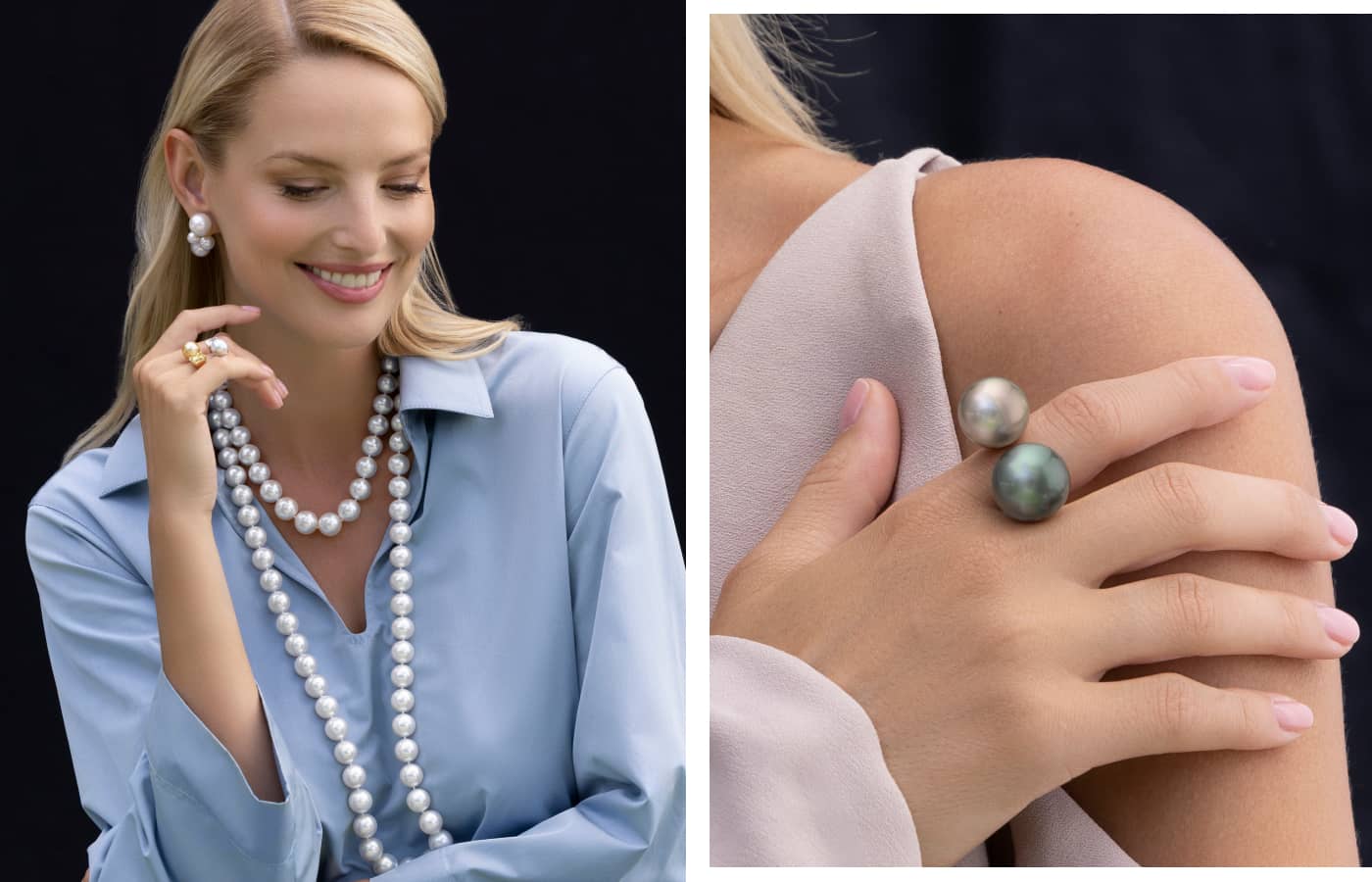 As with all creative trends in the world of luxury goods, many A-list celebrities have jumped on the quiet luxury bandwagon, choosing to wear fine jewellery pieces that are versatile and seemingly 'brandless' to the untrained eye. Newlywed Sofia Richie opted for understated diamond teardrop earrings for her wedding events, a bespoke gift from her big sister and House of Harlow 1960 founder, Nicole Richie. Singer and actress Selena Gomez has been seen sporting a variety of pearl chokers from brands such as Jennifer Fisher Jewelry. Gwyneth Paltrow is hardly ever seen without her endlessly versatile engraved 18-karat gold and diamond Custom Heart Love Token pendant by Foundrae. Below are just a few brands at the helm of the quiet luxury jewellery movement who have exclusively shared their thoughts on this aesthetic with Katerinaperez.com.
Dina Kamal
Dina Kamal is a London-based designer who creates luxury objects with a unique architectural vision. A strong believer in self-editing, this Lebanese designer works through a process of restraining her ideas and designs, thereby reducing them to their most essential and potent form. Each of her creations is inspired by a story, which she deconstructs to harness the true beauty in her pieces. Rather than creating annual collections, Kamal works on a piece-by-piece basis, channelling her creative energy into a select few works at a time. Her transformer ring series is the perfect example of how this designer creates "humble" pieces that are easy to wear day and night, no matter the occasion or setting. Each ring features an impressive diamond set in handcrafted 18K brushed black gold. The diamonds are poised in a tension-like setting, creating the illusion that they are simply floating within the minimalistic metal structure. In Kamal's own words: "For me, it has always been about finding the balance between what we sometimes perceive as opposites - this balance can give a 'silent power' that I think is utterly fantastic. This is what we refer to as silent luxury and is trending as quiet luxury".
Mashandy
Philippe Guilhem grew up in a family-run antique business. Surrounded by beautiful works of fine art, jewellery and other luxury objects from a young age, his unique creative palette grew, eventually leading him to establish the Mashandy jewellery brand inspired by ancient artefacts. Created by joining the names of his two children, Masha and Andy, the Mashandy brand spirit is to take the purity of gemstones in all their glory and place them in demure settings that allow the colour, fire and shine of each stone to sing. This minimalist French jeweller has a unique way of creating reserved designs packed with emotion, using the most sought-after gems as his inspiration. In order to let each gem have its moment in the spotlight, Guilhem uses understated materials as settings, such as bronze, platinum and matt gold. For this designer, quiet luxury "aims to challenge established norms and codes and redefine what luxury means in the world of jewellery." He continues: "Our customers no longer wish to wear their jewellery set with overly showy pave and recognise themselves in Mashandy's sobriety and delicacy, favouring authenticity, comfort and quality over ostentation."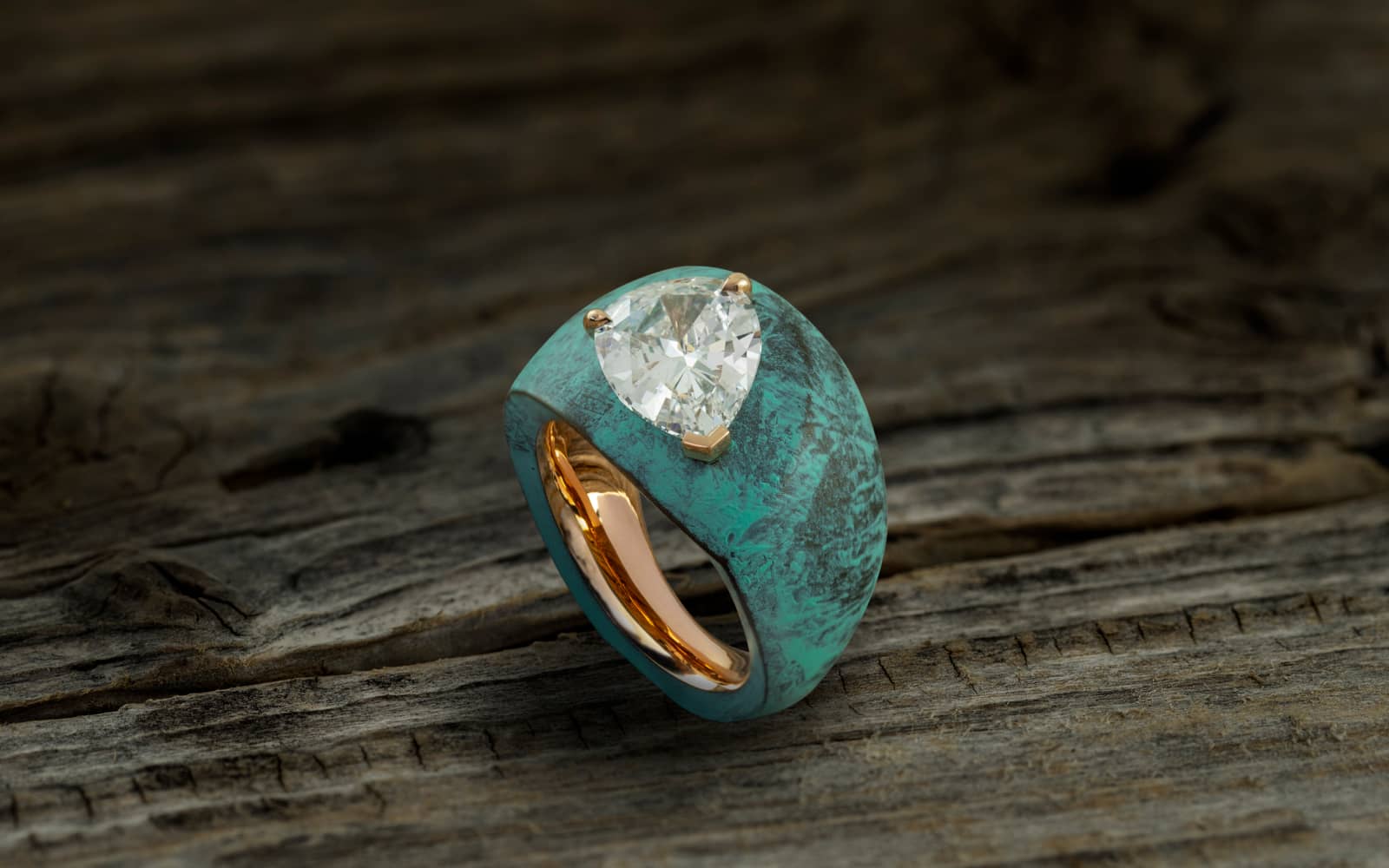 Vhernier
Milanese jewellery brand Vhernier epitomises quiet luxury because it avoids trends and has remained steadfast to its roots – unique pieces created by hand with a strong identity. Since first opening as a goldsmith's workshop in 1984, craftsmanship has been the beating heart of Vhernier, creating pieces with a distinctive yet soft aesthetic through specialist craftsmanship. The Calla design motif is perhaps the strongest element in the brand's design DNA. A resolutely modern creation, this futuristic chain-link motif has held an important presence in Vhernier pieces for over 20 years. Annually, the concept is recreated in a series of unexpected materials such as ebony, platinum and titanium. Perhaps even ahead of its time, Vhernier innovates by drawing inspiration from the pure forms of modern sculpture and the body, with its volumes and movements. These creations sit softly on the skin, creating that look of Milanese ease and elegance on the wearer. According to its design team: "At Vhernier, we are interested in creating timeless jewellery that is modern and beautiful today and will remain so forever. The beauty we seek to achieve is the beauty of simplicity".
Assael
Last but most certainly not least, nothing says modest elegance and class quite like a string of pearls. The 'Pearl King' Salvador Assael spent his life travelling the globe, procuring and crafting the most magnificent pearls in the world. The son of a diamond dealer, he was taught at a young age to focus on rarity, only the very highest quality, and to always be ahead of the curve. Enraptured by their muted lustre and shine, Assael fell in love with the South Sea pearl, bringing it to the forefront of the American consumer market. Since its modest beginnings, the Assael pearl jewellery brand has risen to elite heights, collaborating with famous names such as Oscar de la Renta. However, despite the grandeur that the brand has reached, the beauty and subtle elegance of the pearl have remained at the heart and soul of each of the Maison's jewellery creations. For this brand: "Assael has been a purveyor of Quiet Luxury for 75 years. Fine pearls are the epitome of Quiet Luxury. They glow with their lustre as opposed to the scintillation of faceted gemstones. One can wear ropes and ropes of pearls, and while the styling is a distinct statement, the luxury remains quiet".
As you can see, the brands above embody quiet luxury by remaining minimalist in their settings, building the jewel around a single key design element, prioritising hand craftsmanship and keeping true to their core brand DNA. What do you think of the quiet luxury trend?