With the upcoming release of the latest Bond film No Time to Die in April 2020, Chopard has chosen to showcase a selection of their Green Carpet Collection jewels on leading lady Ana de Armas' CIA agent character. The suite of pear and brilliant cut diamonds consists of a bracelet weighing a total of 82 carats, a necklace of 43 carats and earrings totaling 14 carats, set in certified Fairmined gold. The film is set to premiere in London on March 31st, where de Armas will certainly be bedecked in Chopard jewels on the red carpet.
Another film that features dazzling Chopard diamonds is the Netflix production 6 Underground (released in 2019) starring Ryan Reynolds. The Swiss brand's watches appear a few times, but all eyes were on Chopard's 'Garden of Kalahari' diamond suite, which character Four was trying to steal. The necklace's most striking features are the three substantial diamonds: one heart shaped, one round brilliant and one pear shaped that embellish the three drops. They were cut out of a 342 carat rough stone called The Queen of Kalahari, whose rough resulted in a set of 23 flawless, D colour, type IIa diamonds.
One sizable necklace created the central plot point of a film - this time from Cartier - in Ocean's 8 (from 2018) as the target of the heist. Crafted on the Rue de la Paix in Paris by Cartier's craftsmen, the necklace was inspired by a 1931 design which the maison had originally produced for the Maharajah of Nawanagar by Jacques Cartier. Incidentally, the original size had to be scaled down by between 15% and 20% to fit actress Anne Hathaway, and the colourless stones used were not diamonds as they appeared. The necklace was named after Cartier's Creative Director, Jeanne Toussaint, in the film, and is comprised of zirconium oxides as diamond dupes - in part because of an 8 week time restriction on the design, but largely because real diamonds of this stature would have likely cost more than the film's total budget!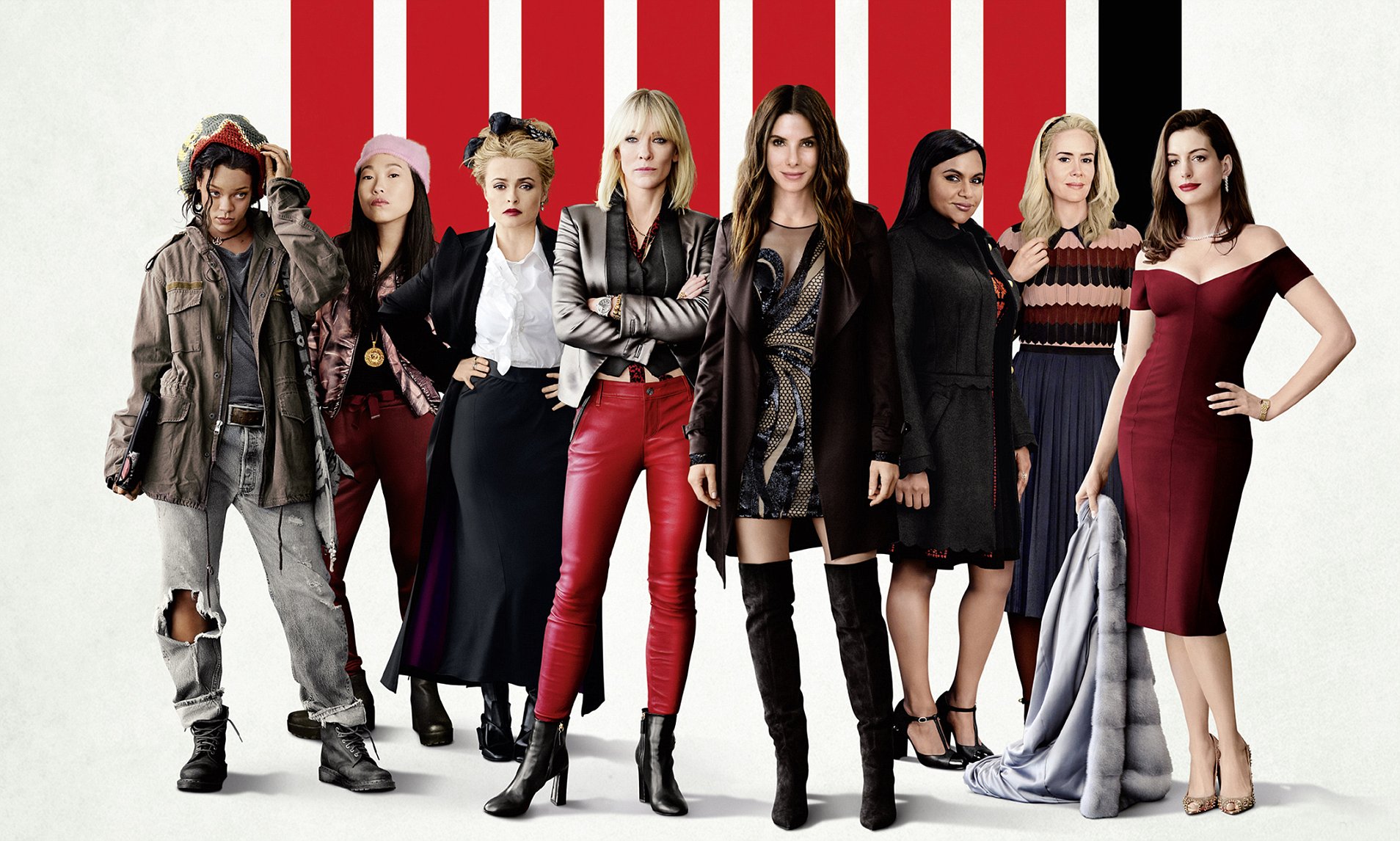 It seems that Anne Hathaway and big jewels have become inseparable in the last few years. In 2019's The Hustle she starred as a con artist who - amongst other trickery - lured men into buying her fine jewellery, including a statement pink morganite ring from the Australian Argyle pink diamond specialist Calleija. In the film, Hathaway reveals that hidden inside her safe are piles of cash and an array of fine jewels, most notably the Aria ring, centred on a show-stopping 9.54 carat central Astar cut Morganite surrounded by Argyle pink diamonds and colourless diamonds.
"The Aria ring is a wonderful example of our masterfully crafted and designed bespoke jewellery. It is inspired by the desirability and beauty a true Hollywood heist movie invokes. To be selected to play a role within the film and to showcase such incredible Australian Argyle Pink Diamonds within Aria's setting is something we are extremely proud of," says brand's founder John Calleija.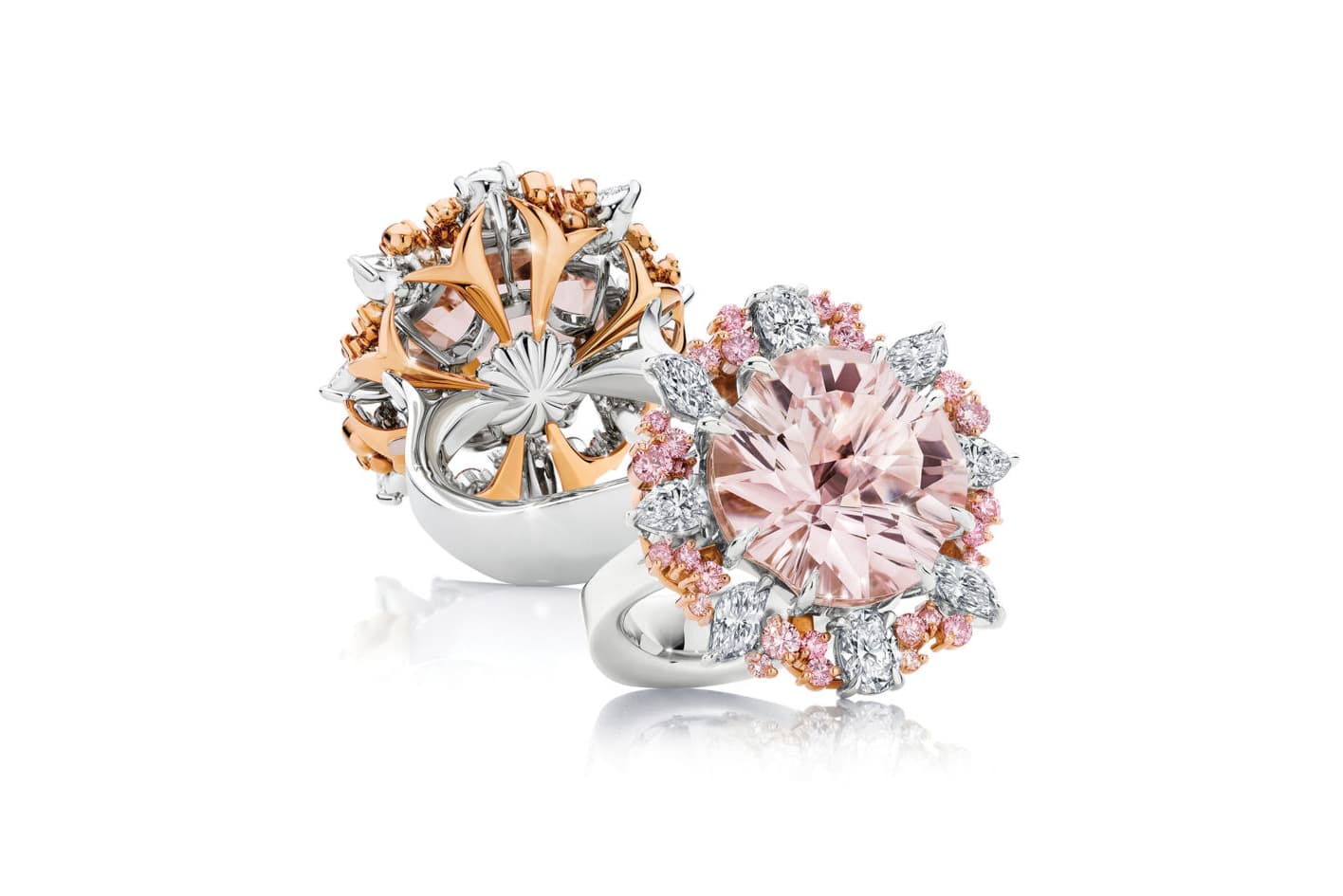 An opportunity to show period jewellery at its finest came from the release of the Downton Abbey feature film (2019), centring around British aristocracy in 1927. With three of the female leads wearing tiaras throughout the film, costume designer Anna Robbins worked with Bentley & Skinner to ensure accuracy, and that each piece chosen reflected some element of each character's personality.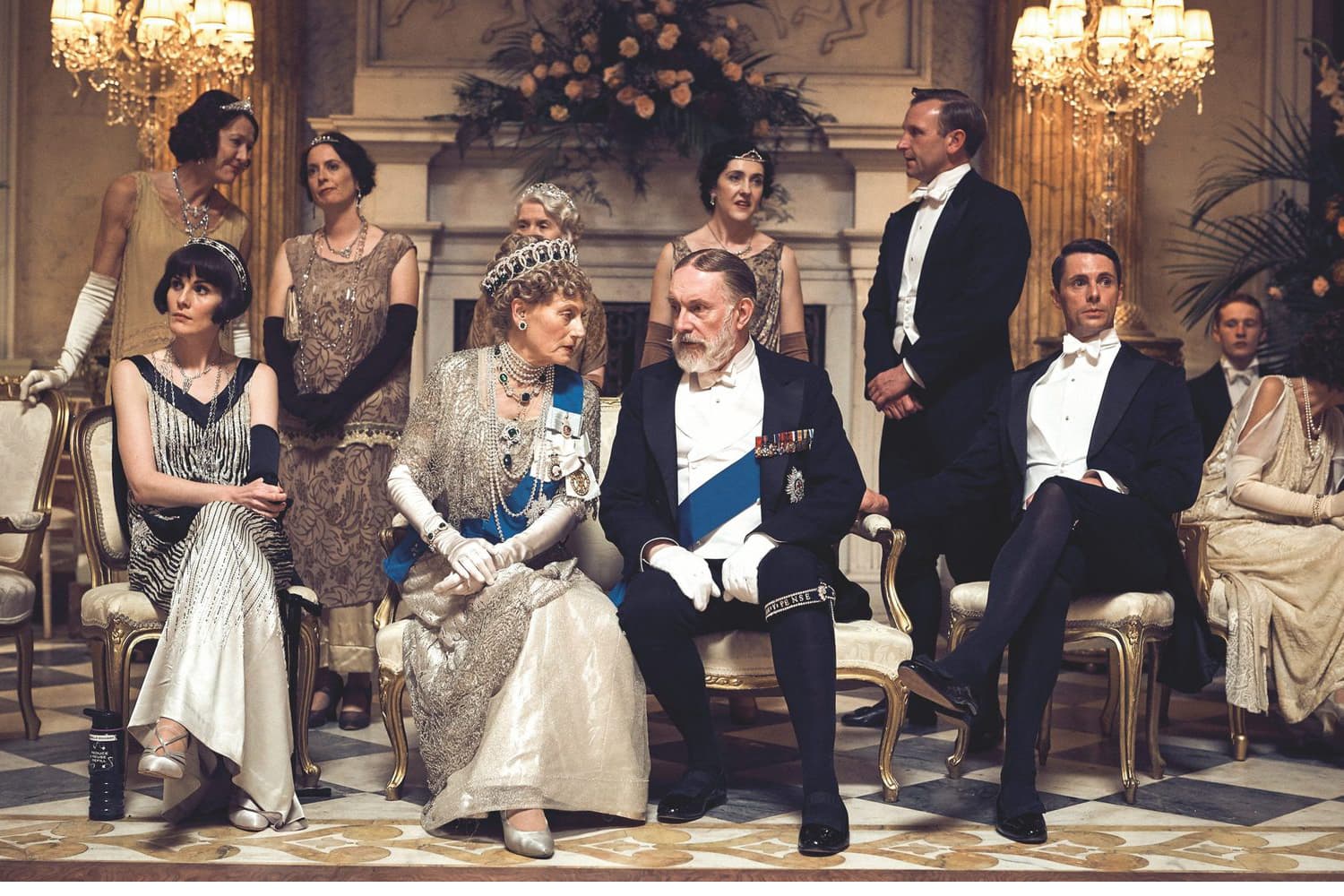 Lady Violet's character wears a foliate tiara from the Victorian era, Lady Edith wears a 1890 design featuring nine diamond set fleur-de-lis, while the Countess of Grantham is adorned in Edwardian tiara with 8 carats of rose cut diamonds. At the time, in these circles of society it was so common to wear tiaras to events that invitations referenced their appropriateness specifically as part of the dress code.
Jewellery and cinema are a classic combination, and many more illustrious jewelled examples than we can note in one article have been shown on the silver screen in the past 50 years! From the Marilyn Monroe's Harry Winston necklace in the iconic Gentlemen Prefer Blondes, to the Titanic's Heart of the Ocean necklace, jewellery has always proved a spectacular character addition to any film.