The atmosphere at this year's Vicenzaoro was one of relief. After all, more than 800 exhibitors and thousands of visitors were together, under the same roof, exploring the latest collections and discussing jewellery once again. The show welcomed guests from Spain, Germany, France, the Middle East, the USA, Russia and North Africa. In fact, some 108 countries were represented and the sense that the world is finally accessible once again was palpable.
I spent most of my time in Hall 7 exploring the assembled luxury Italian jewellery companies and trying to define the most prominent trends in fine jewels. I must say that Italian designs have long been synonymous with either statement gold jewels or those embellished with coloured gems that sit proud atop cocktail rings, bracelets and necklaces. This has not changed and I discovered some big, bold and beautiful designs at Roberto Coin, Nanis and Vendorafa. Giovanni Ferraris and Mattioli experimented with titanium, both coloured and with its natural grey hue, offering discerning clientele lightweight and voluminous designs. Pearls were the order of the day too with such prominent brands as Coscia, Yoko London and Utopia showcasing their timeless designs with South Sea pearls.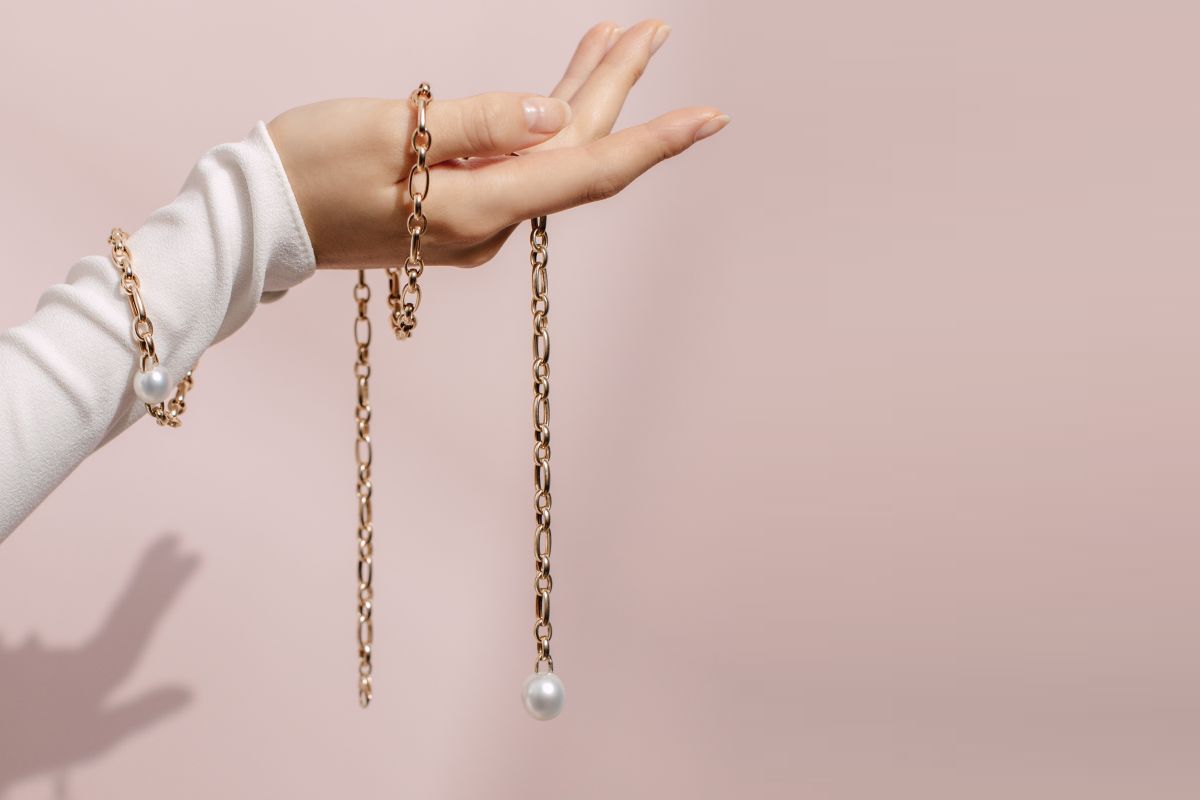 Part of the schedule at Vicenzaoro included a line-up of more than 100 speakers, taking part in presentations, roundtables and debates. One of these talks was titled "The Jewellery TrendBook 2023" and I was privileged to be part of this panel discussion that was moderated by Paola De Luca, the Founder and Creative Director of TrendVision Jewellery and Forecasting. The theme of the discussion was "Re.Humanization: The Awakening," and it was fascinating to hear the perspectives of my fellow speakers, including designer Margherita Burgener; Vendorafa CEO Augusto Ungarelli; Connect Agency Founder Nina Dzhokhadze; The Futurist Researcher Akash Das, and journalist and Founder of Art Meets Jewellery, Isabella Yan.
Paola opened the session by discussing what trend forecasting is and isn't. There are many misconceptions about this process, which doesn't look to pinpoint the type of earring, for example, that will be worn in 2023 and beyond. Instead, trend forecasting is about understanding people, how they will think in the future and what factors will shape the consciousness of the jewellery buying public in three, five- or 10-years' time. You may also be interested to know that "micro trends" are happening all around us, right now; "macro trends" are evolving over the next two to five years, and "mega trends" concern the patterns that will shape our lives from 2023 all the way to 2033 and beyond.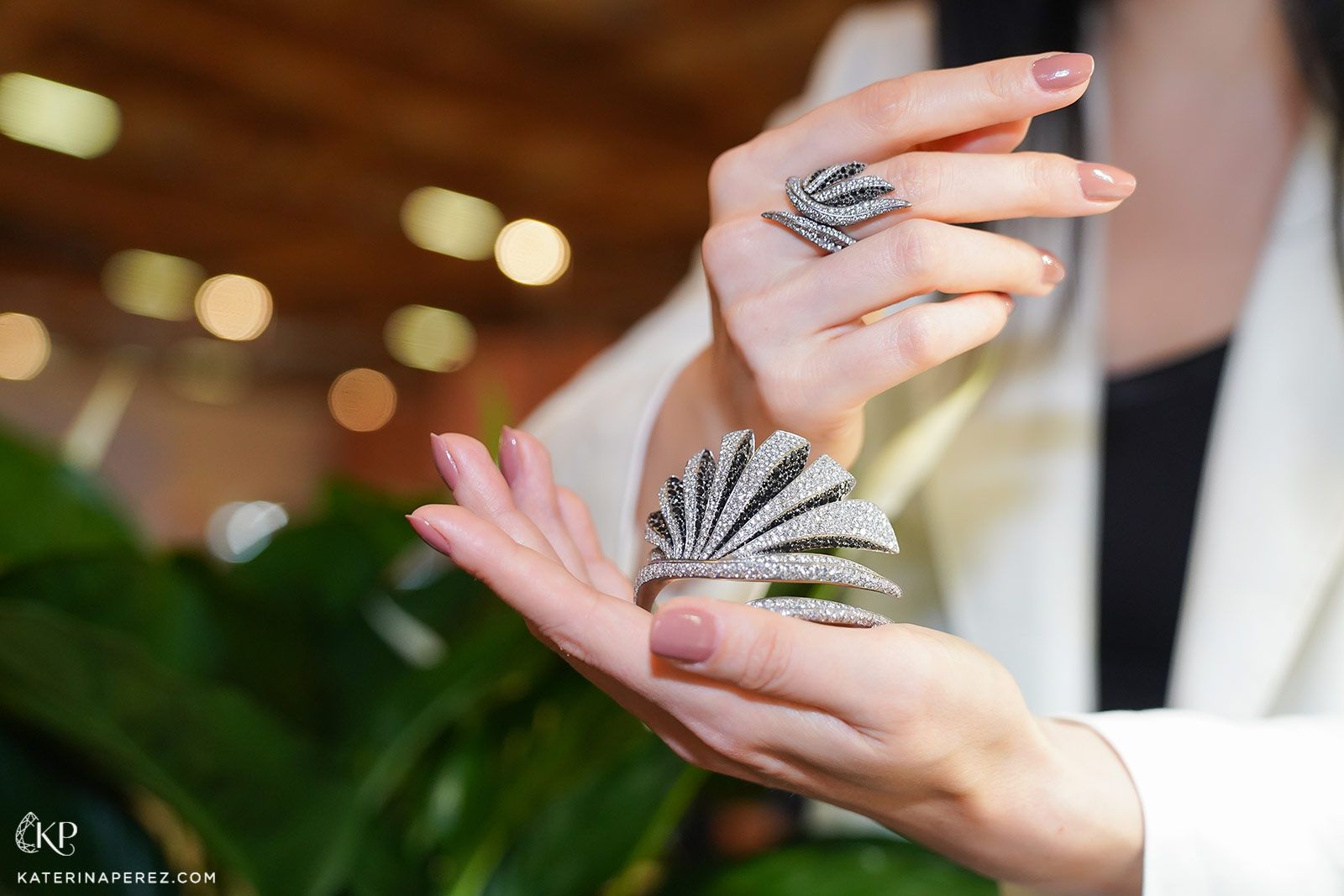 "The world seems to be in a state of revolution as the pandemic has accelerated change due to digital transformation, which appeals for immediate action due to climate change and global social and economic inequality across society. Pausing our lives for over a year has pushed society inwards with the resulting awakening of 're-humanization'," Paola explained in her opening address, which set out the framework for what the landscape of jewellery might look like in just a few years' time.
RestoReverse, Euphoria, SlowFlow and Nuo_Smart are some of the creative names given to the "macro directions" for 2023 and beyond, focusing on things like re-wilding landscapes, comfort, nomadism, escapism, exploration, tech-led craftsmanship and the principles of slow design. However, what's likely to get jewellery lovers excited are the "Panorama" design directions, which are a little bit like the roads we are currently travelling down… even if we don't know exactly where those roads lead.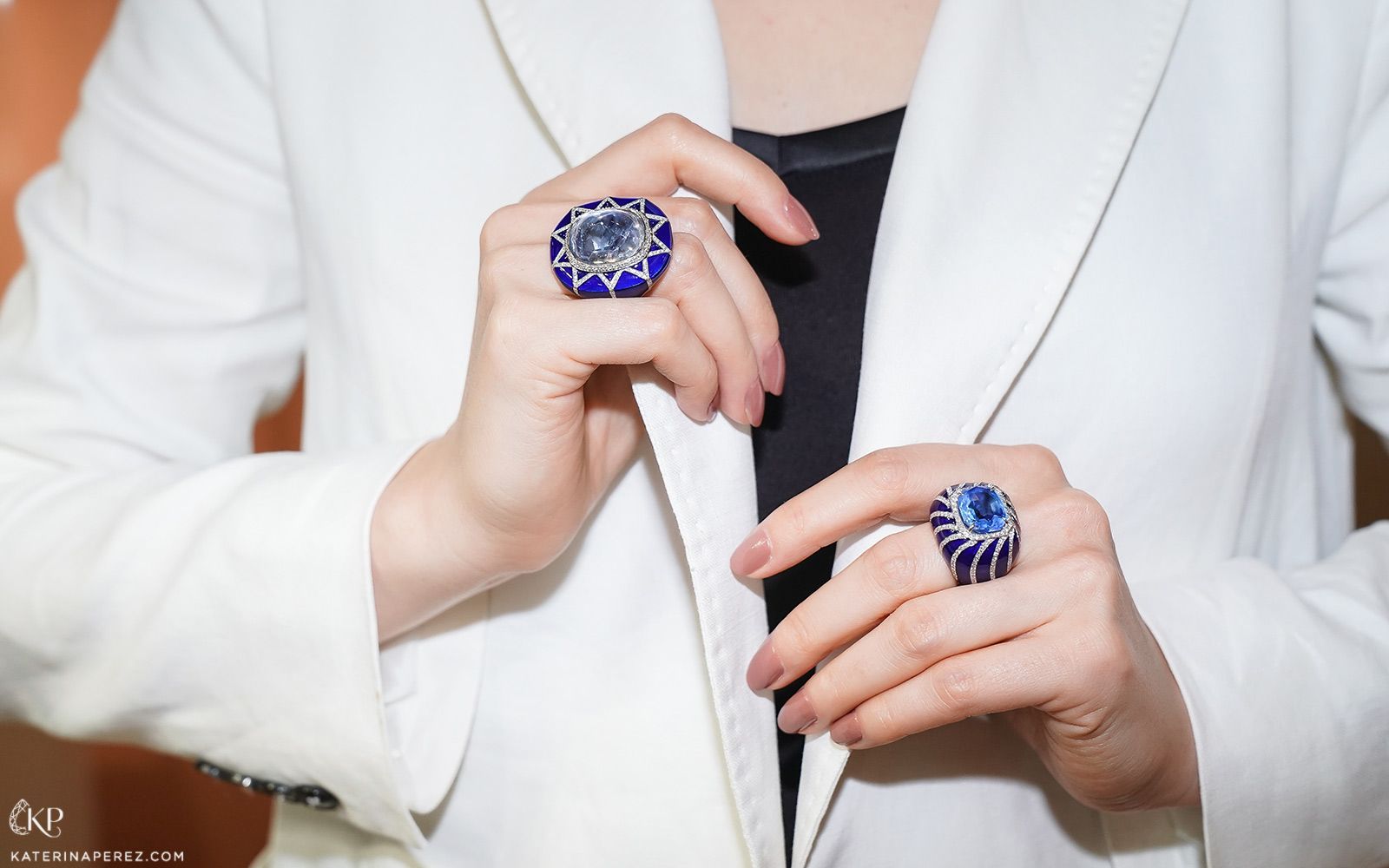 There's "Geo-Design" that prioritises sculptural and architectural shapes; "Gamification" that spotlights colourful, rainbow designs fuelled by optimism and splashes of neon, and "Organika" that presents a pathway where gemstone slices, included gems, rough crystals and other natural forms take precedent. Next, there's "Sentimental Stories" that captures personal emotions with secret rings, lockets, charms, reclaimed materials and objects, and hints at the use of cameos and micro-mosaics in jewels. "The Green Footprint" is of course focused on environmentally friendly design, but also fantastical takes on flora and fauna that are likely to present themselves through high jewellery incorporating ceramics, woods, titanium and other more unconventional materials. Finally, there's "FluidCore" that puts gender neutral jewellery more firmly on the map with industrial, androgynous and minimal silhouettes crafted using yellow and black gold, pearls and hard stones.
For those with a passion for watches, you may also be excited to hear that one of the directions for timepieces outlined at the talk was simply called "Bejewelled," so we may discover plentiful high jewellery creations in the future! During the panel discussion, we traversed many different jewellery styles from chains and oversized links to rainbow gemstones. I was also able to share some insights into social media trends, such as community building, consistency and reliability, and the power of showcasing personality on Instagram. During the 90-minute discussion, we were all able to share our vision for the future of jewellery, both in terms of design and the digital landscape, and it tied in neatly to the overall atmosphere of Vicenzaoro, which was all about looking ahead and not looking back.
Vicenzaoro will return from 21st to 26th January 2022 and is likely to be the very first event on my calendar for next year. Never have I been more excited to mark down dates in my diary and know that many months of flying, speaking, photographing and jewellery hunting are ahead of me!