London-based jeweller Theo Fennell has always been passionate about promoting and nurturing young talent. This April, he showcases the works of five such students from Central Saint Martins, London, whose creativity blossomed under the challenge to design jewellery using one of the five select stones – tsavorite garnet, Padparadscha sapphire, golden beryl, green tourmaline and pink tourmaline. The winners were each given a stone – their task was to craft it into a jewel in a material of their choice. To achieve this goal, the students of Jewellery Design worked closely with an expert team of craftsmen at Theo's workshop. The winning designs were unveiled at the Theo Fennell flagship store in London last week and will be on display until the 2nd of May.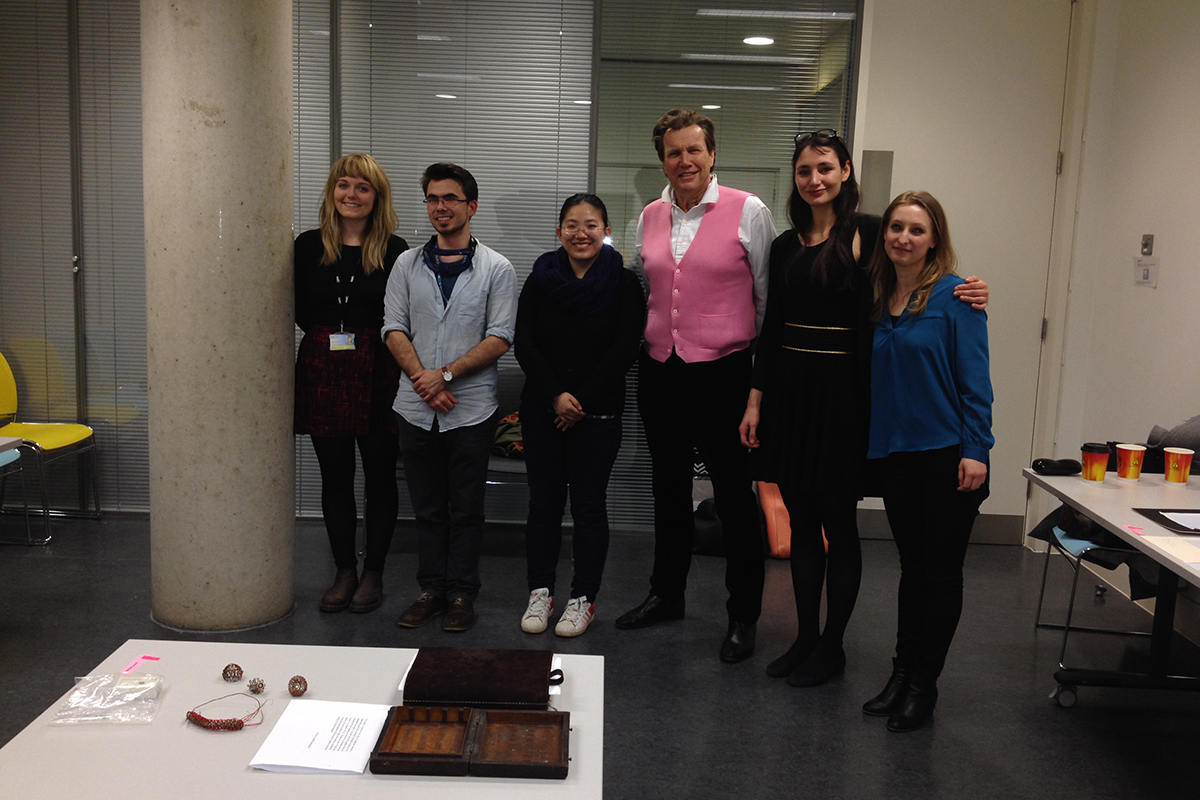 Leo Dementiev – tsavorite garnet
A passion for innovation in material and strong belief in 'responsible design' is what guides Leonid in his work as he explores the juxtaposition between natural and industrial forms. For his tsavorite garnet design, he drew upon the 'Sunrise by the Ocean,' a surrealistic drawing by Vladimir Kuw. "Through the contrast of electric light and shadow, transparency of the form and lightness of the structure, I wanted to create the feeling of joy and tranquility," he says.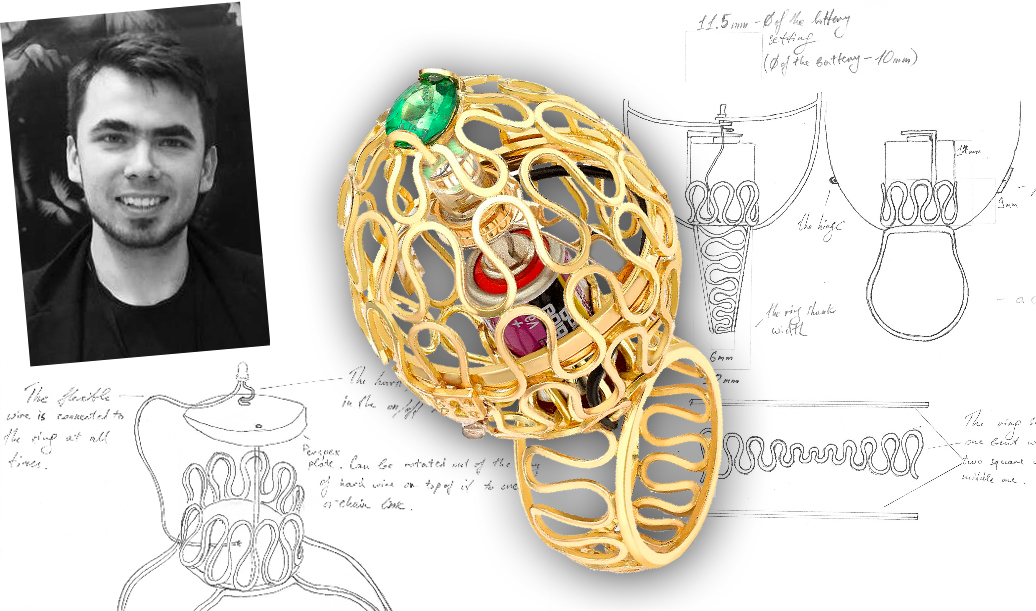 Sarah Howson – 'Treasure' (Padparadscha sapphire)
Sarah's designs celebrate her love of amulets, lucky charms along with weird and wonderful trinkets. Sarah encourages the wearer to be bold, bright and young at heart – qualities that characterise her design. She transforms the Padparadscha sapphire into a gorgeous jewel. "I am a massive hoarder of 'useless' items…I explored ways in which I could take these much loved objects out of storage and combine them to create wearable 'treasure.'," she says.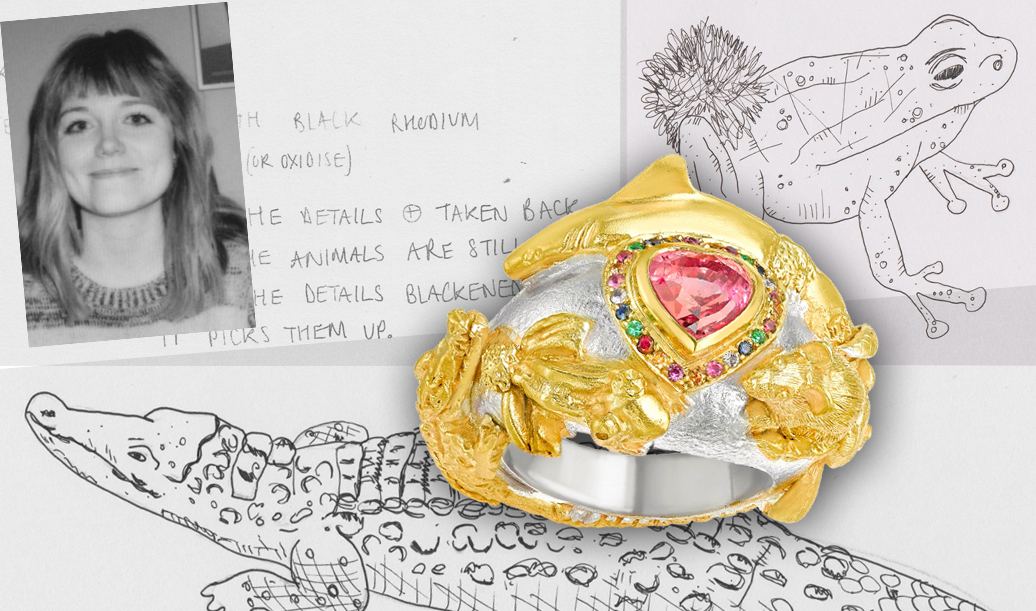 Zuleika Penniman – Below the Canopy(golden beryl)
Zuleika's design reflects her desire to re-engage people with the world of objects and ceremonies by preserving an element of surprise. Her collections begin with a story or a narrative derived from folklore; ancient artefacts or fragments of eavesdropped conversations. The Nicobar pigeon became Zuleika's muse for the Below the Canopy ring set with golden beryl. The feather-like structures of the ring are reminiscent the diminishing rays of sunlight that pierce through the forest canopy, where the bird lives. "Like a bird in flight, I play with the idea of solid vs. void in this ring, with one half remaining hollow while the other suspends a golden beryl," Zuleika says.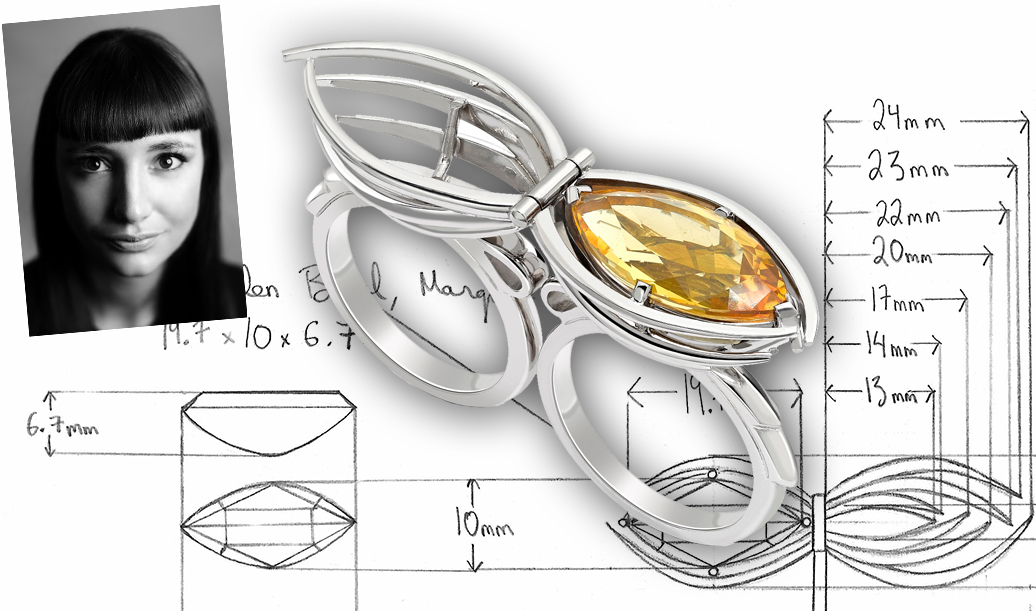 Tiffany Baehler – Camo (green tourmaline)
New challenges as well as the desire to innovate and develop interesting techniques motivate Tiffany endlessly. The Camo ring, which draws inspiration from the work of the photographer Vivian Maier, she hinged on a novelty concept: the green tourmaline remains deliberately hidden by metal flaps. She also drew upon the codes of Cubism to create this "playful, sculptural, and surprising piece".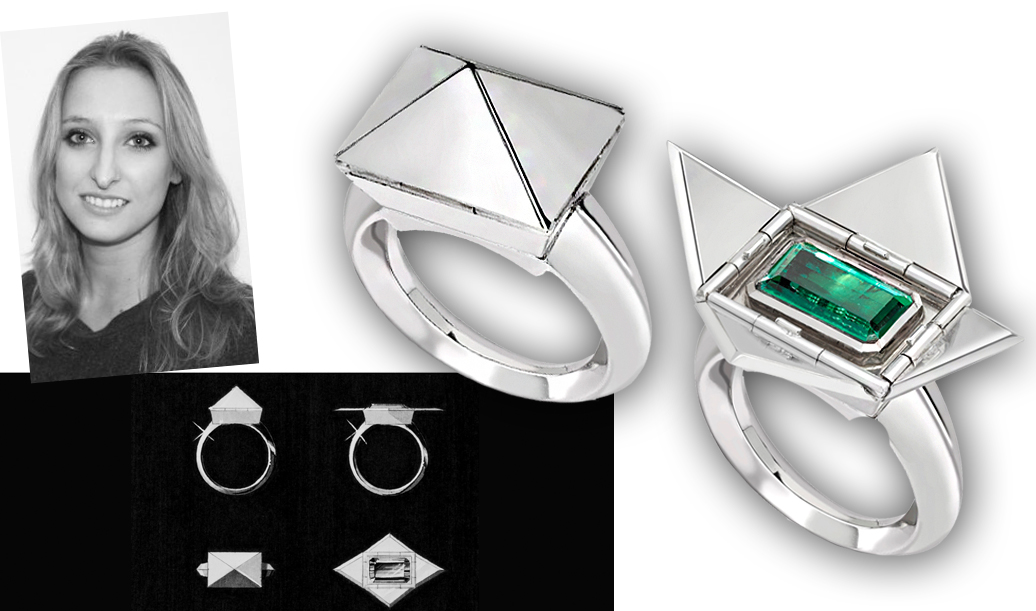 Lola (Ying) Lou – pink tourmaline
China-based jewellery designer, Lola transfers her memories into a palette of inspiration for her work. The pink tourmaline ring is a celebration of the gemstone in all its glorious imperfection. "I am celebrating the oval pink tourmaline, which has some obvious clear inclusions visible to the naked eye. These inclusions really interest me, so I have created my own gemstones with imperfections," she says.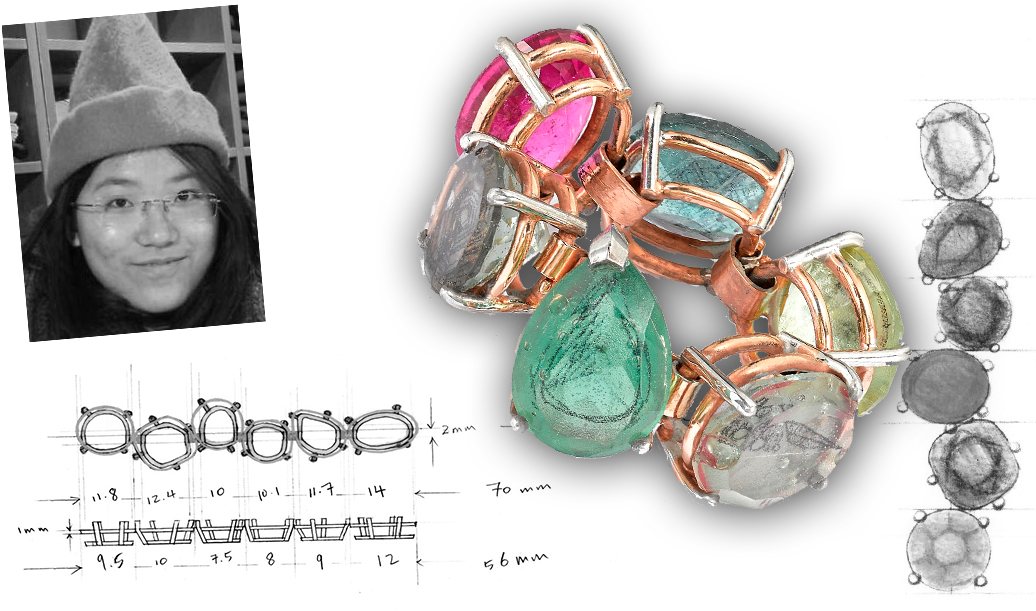 I hope you had a chance to see and appreciate the works of these young masters before they found their owner.