'Bombshell' is the name of a documentary about the glamorous Austrian-American actress and inventor Hedy Lamarr. From 1930 to 1958, she starred in dozens of films, and in 1942 - together with George Anteyle - she also patented a system for remote-controlled torpedoes using 'jumping frequencies' technology. Her invention, which allowed us to transmit radio signals safely, was properly looked into only many years later and became the basis for communication on mobile phones and Wi-Fi.
So why did this movie star inspire Simone to create an entire collection? There are several reasons. Firstly, her innate beauty and sense of style made Hedy the epitome of glamour in the first half of the 20th century - jewellery creations and beautiful women are inseparable. Secondly, the actress influenced the development of modern technology; and so Simone wanted to bring Hedy's essence into the lives of women of the 21st century.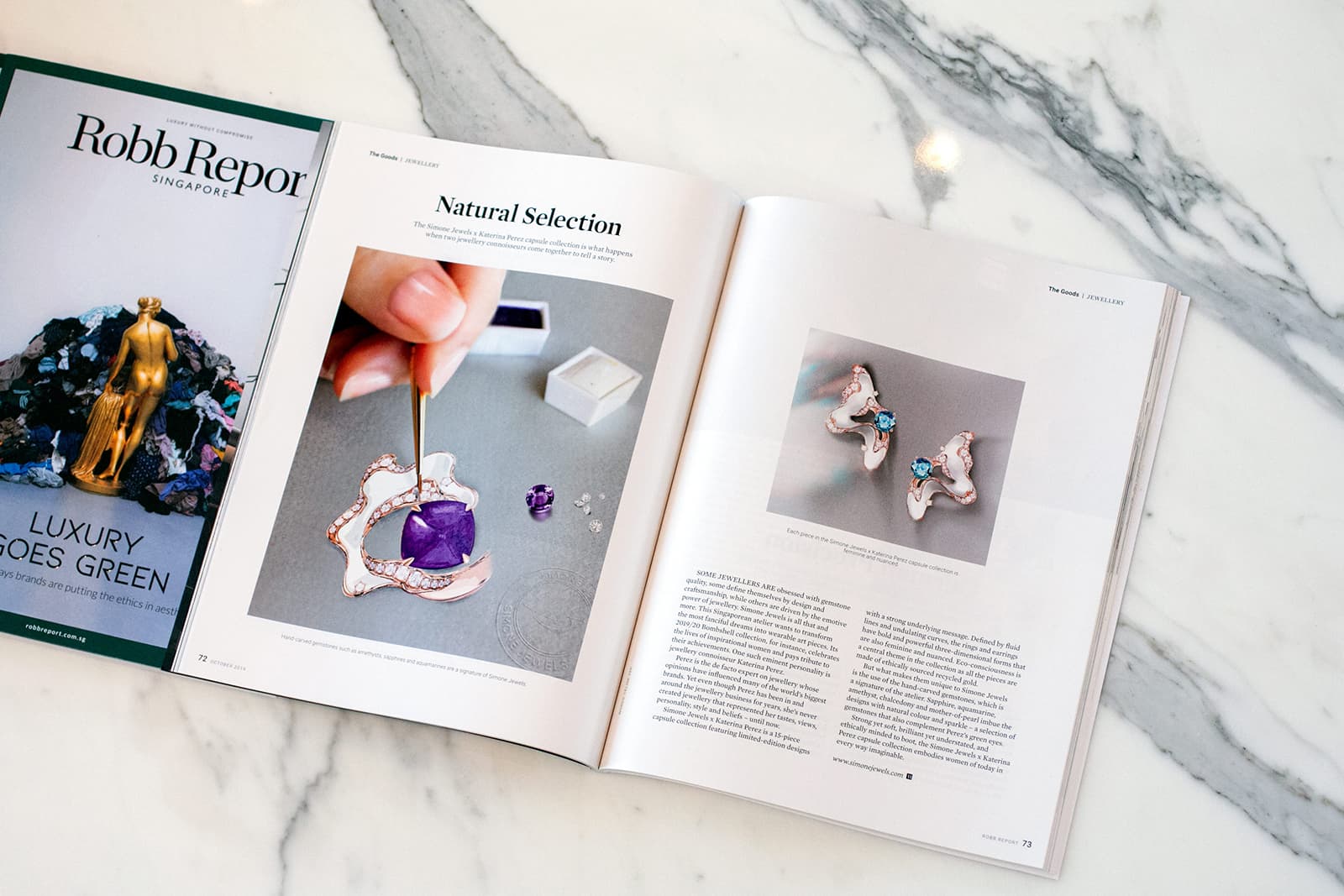 The 'Bombshell' collection is interpreted into 3 inspirations feeding into the designs that are directly related to Hedy Lamarr: 'A Star is Born', 'The Hidden Gem' and 'Da Capo'. The first, which includes earrings, rings and a necklace with different star motifs, demonstrates the creative development of the actress.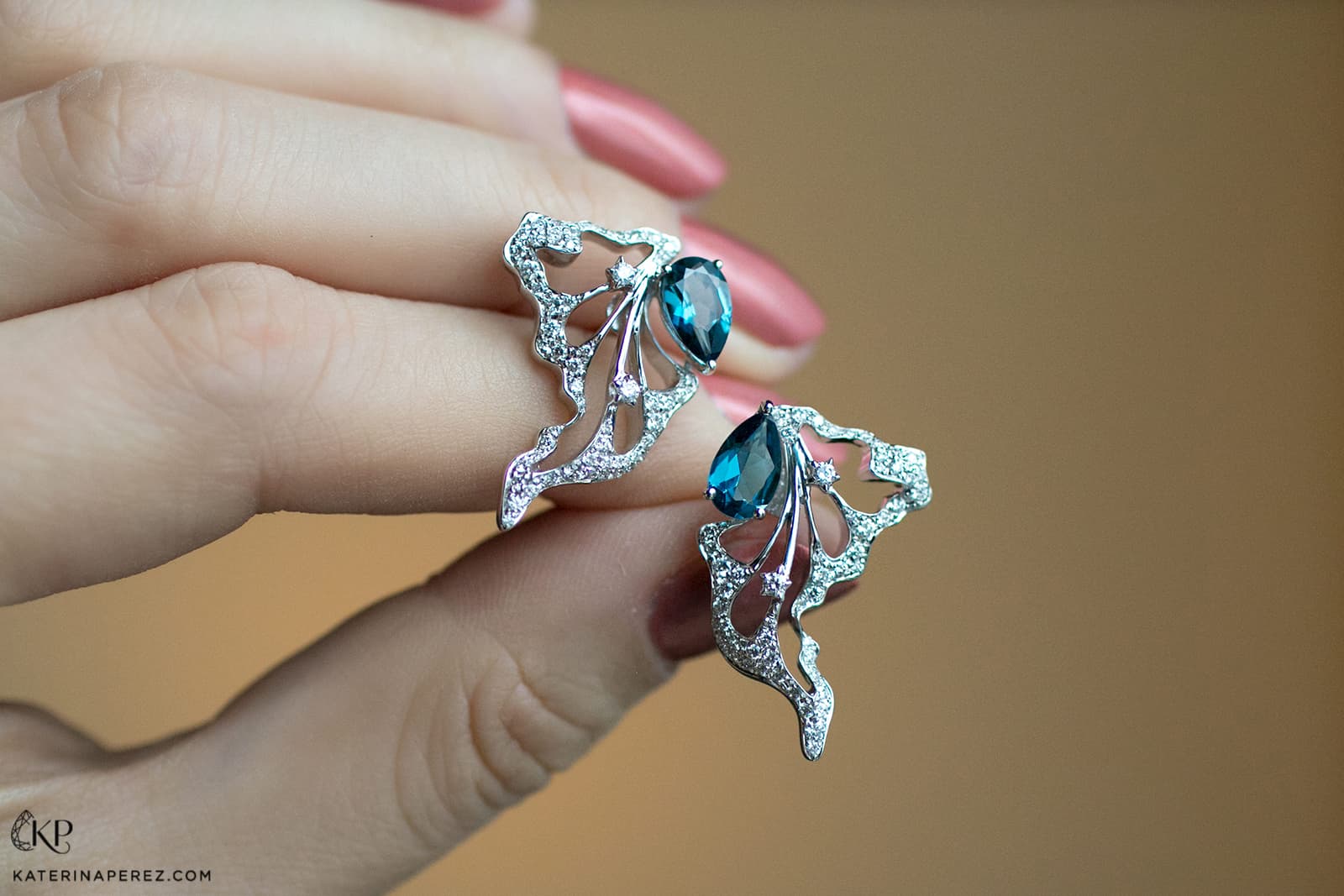 The second - 'The Hidden Gem' - is dedicated to her ingenuity and dedication to science. Just like Hedy, she's a hidden gem not many have heard of today. This line includes jewellery with large opals, carved rock crystal and amethysts, complemented by interesting (and often quite unusual) design elements. For example: in the case of one of the cocktail rings - the opal top slides off revealing another gem underneath. Several pairs of earrings can be transformed from stud earrings into drop earrings, with a disc sliding to hide the artistic design below. The collection also features a necklace, earrings and several variations of rings made with rock crystal domes protecting diamond embellishments underneath.
The third chapter of 'Bombshell' includes unique jewellery pieces dedicated to music, because Hedy Lamarr adored theatre and opera from an early age. Music also played a key role in the discovery of frequency hopping. Perhaps the most interesting and unusual result of this source of inspiration was two pendants with a musical mechanism hidden inside (which actually plays a melody!) Both designs are in the form of a harp in white or pink gold, diamonds, blue spinel rubies and emeralds.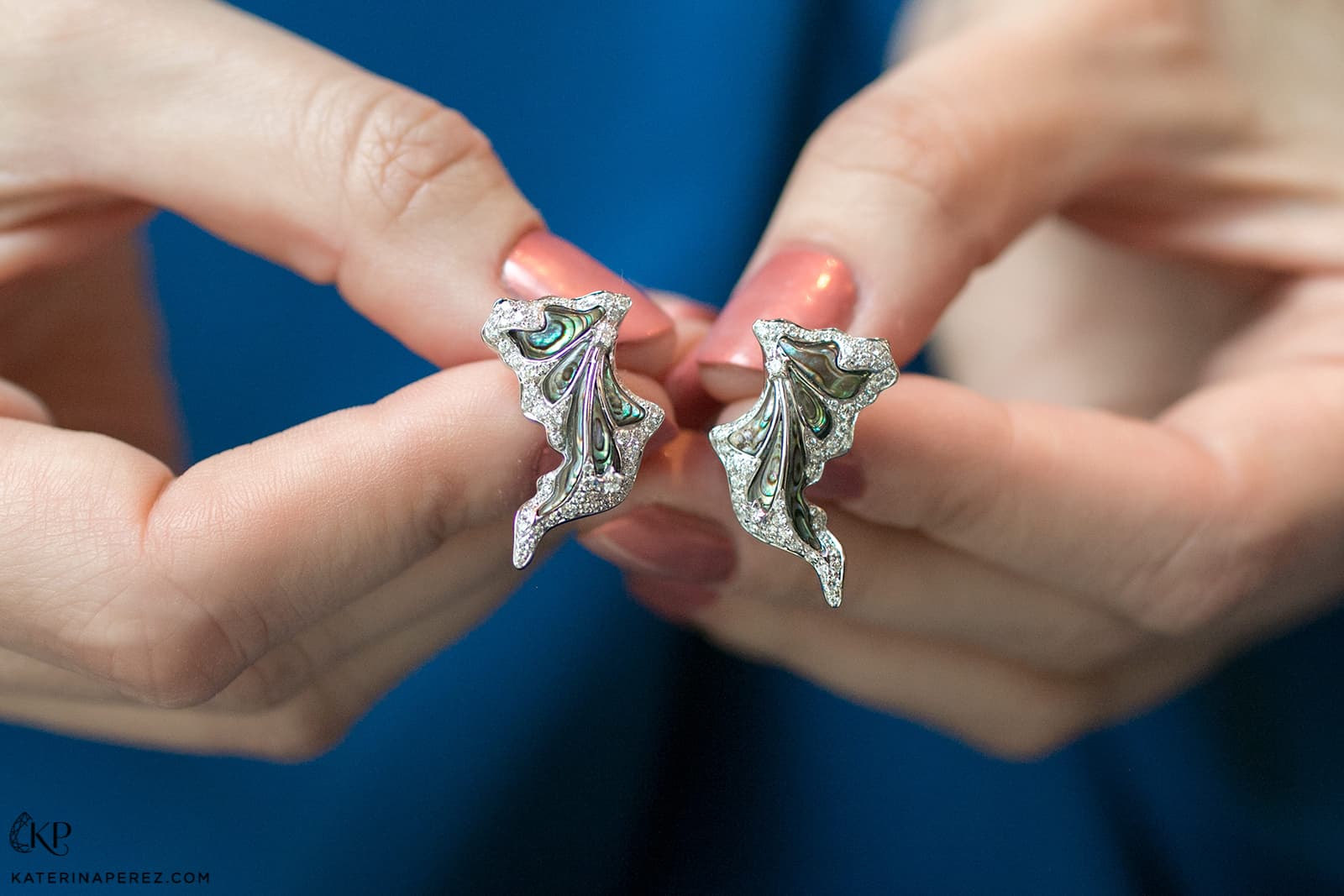 Simone has also woven into her collection the image of three modern women who inspired her with their actions and served as good examples of the fact that with great desire and zeal you can achieve a lot in life. Jade Kua, a Singapore paediatrician and mother of six, devoted her life to helping sick children; clothing designer Patty Denjaruwong started her business twice from scratch before she founded her successful Innit brand; and, the third woman is me. Simone continues to be amazed at how I turned a passionate love of jewellery into a profession in a relatively short period of time, how I gained recognition in the industry starting from zero and, despite the frantic pace of life, managed to become a mother.
'Reach for the stars' and 'the sky's the limit' are the idioms which guide me in my work. Simone took this concept and reflected it in 12 pieces of jewellery that were included in our joint Simone Jewels x Katerina Perez capsule line within the 'Bombshell' collection. Our rings and earrings are made entirely of recycled pink or white gold, with decorative elements in carved mother of pearl, colourful abalone shell, chalcedony or frosted rock crystal. They are decorated with cabochons or faceted amethysts, London topaz, sapphires, as well as chrome tourmalines. These gemstones were chosen to reflect the shades of the sky, with a touch of green included (as Simone says, these tones reflect my green eyes).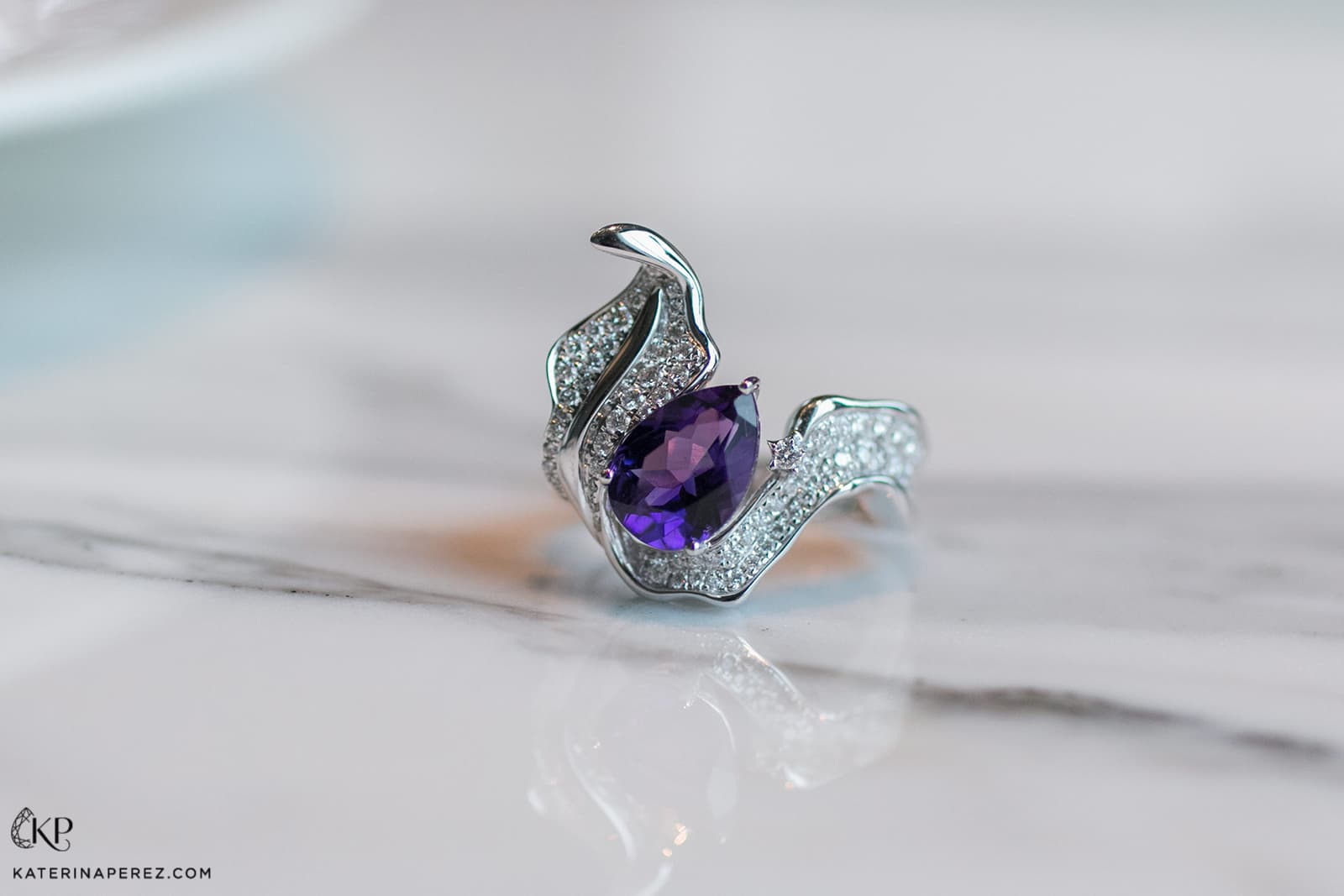 Abstract jewellery designs inspired by the 21st century art movement, they can be easily combined with any outfit. This is exactly what I tried to achieve with this joint collection, because I like to inspire women to wear precious jewellery whenever they want, not just for a special occasion. So, I had three requests for Simone: to come up with a line of jewellery that a woman can wear every day; to make our work affordable and to assure the presence of quality and craftsmanship which is inherent in high jewellery art. These are three things that are not often found in the same piece of jewellery, but in my opinion Simone has managed to combine and incorporate them into Simone Jewels x Katerina Perez!
The capsule collection was made in a limited edition of 10 pieces for each design. I really hope that every woman who comes to own a part of this line - whether a ring or a pair of earrings - will always remember to never stop trying to make her dreams come true, and to put all her efforts in reaching her goals, as I do.