Secrets by Harry Winston is the title of the latest collection from the legendary eponymous Jewellery House, displayed at Paris Haute Couture Fashion Week. It is dedicated to Mr Winston himself, the brand's founder, who was a man of many secrets, from the diamonds he hid in his pockets to the incredible treasures which he kept concealed in a vault behind the walls of his office.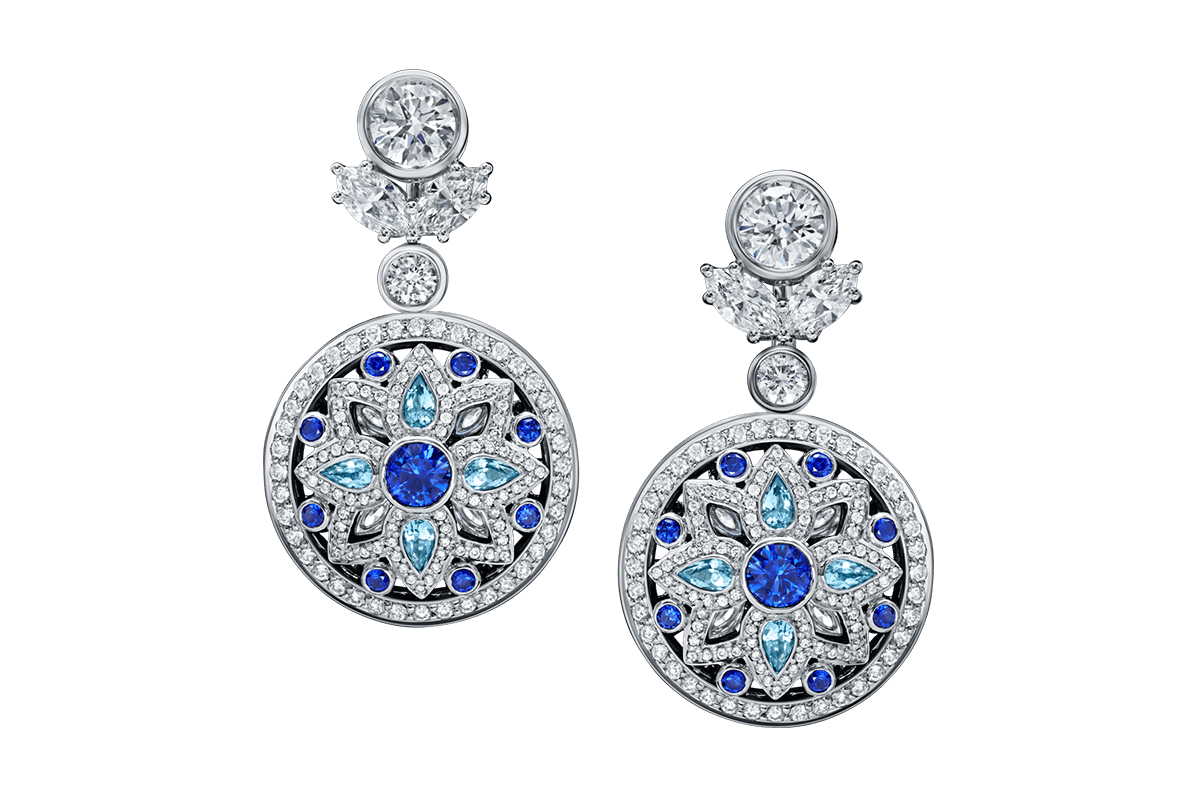 Strangely enough, throughout the career of the "King of Diamonds", the biggest secret of all was his personality. According to one insurance claim, he was never allowed to appear in public. In photographs, Mr Winston was often no more than a mysterious silhouette, one of the main reasons behind the secrecy which surrounds his name and image.
In the new 29-piece collection, each one has its own special secret, from a hidden gemstone to a transformer design element turning it into a new piece of jewellery altogether. These neat little tweaks reflect the enigma that is Harry Winston himself, while simultaneously serving to highlight the beauty of the unique precious stones. The jewellery is designed from platinum and incrusted with diamonds, sapphires, emeralds and rubies, with the collection featuring earrings, bracelets and necklaces under four titles: Secret Cluster, Secret Wonder, Secret Combination and Secret Message.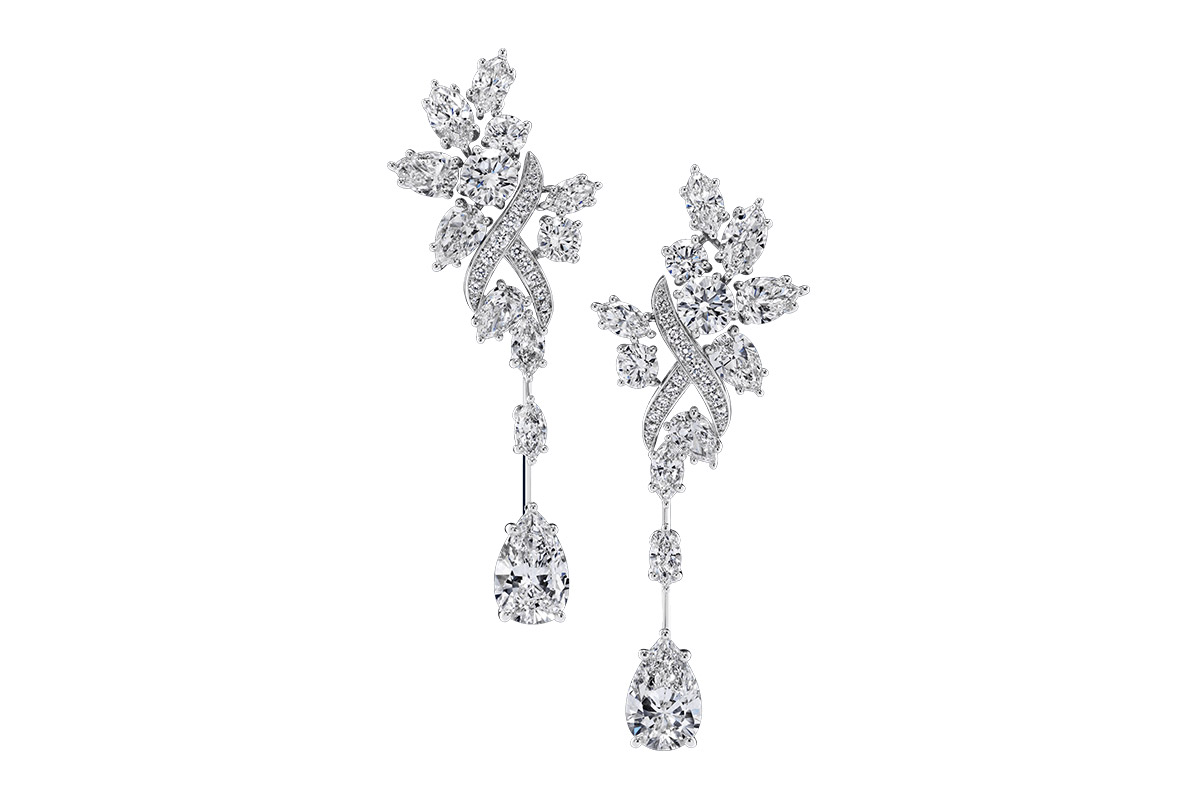 The Jewellery House has stayed true to the vision of its founder in terms of craftsmanship and design. At the same time, however, the designers at Harry Winston House as we know it nowadays have steered clear of highly classical jewellery in favour of more contemporary and unusual framing for their chosen stones. There is more to the glamorous gems of the new collection than meets the eye: each of them holds a secret waiting to be discovered.
An element of mystery is expressed through a number of discreet decorative inserts, it forms the basis of the bewitching surprises tucked away in each jewellery design. In Secret Cluster, a perfume bottle is concealed behind a diamond web, while in the bracelet from the same line, a luxurious emerald hides beneath sculptured lacework.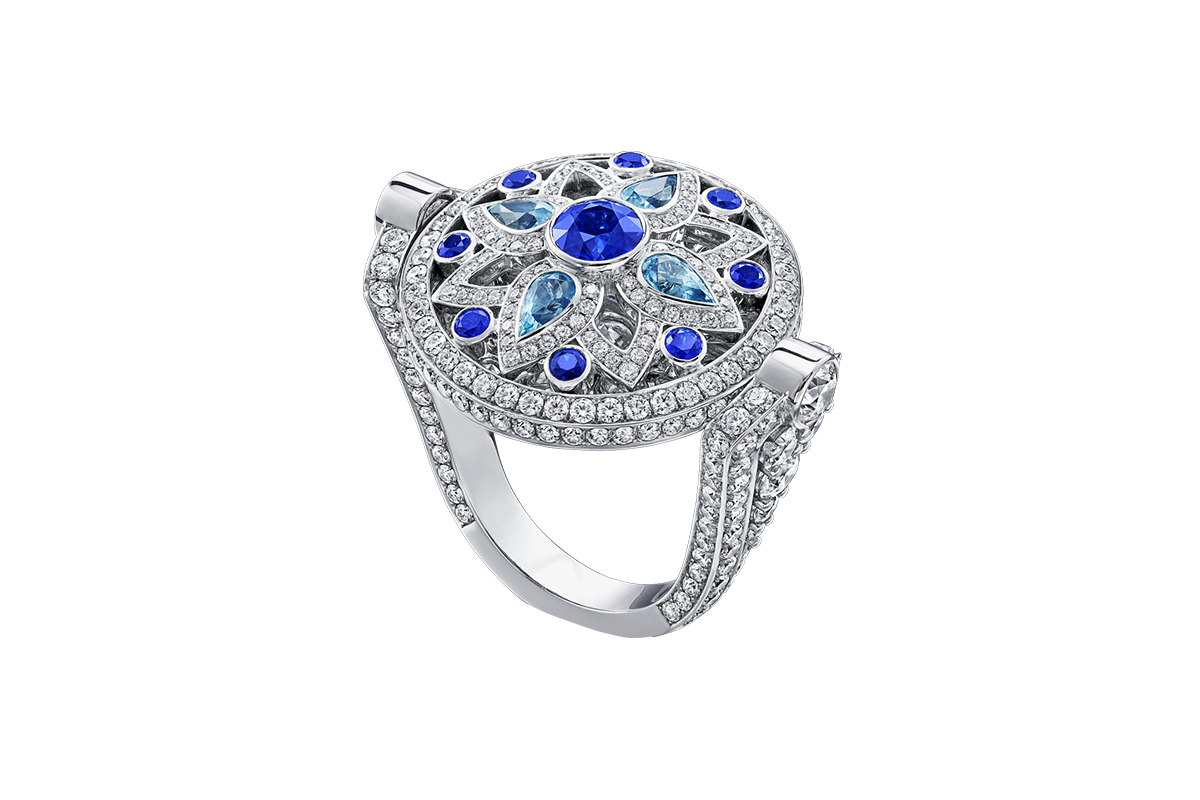 Secret Wonder comprises a pair of earrings, necklace, ring and bracelet with a reversible gemstone medallion, on one side of which is a pattern rendered in diamonds, with sapphires and aquamarines on the other. The surprises do not stop there: the Secret Combination bracelet and necklace are jewellery transformers – the necklace with flowing diamond threads can be worn in seven different ways, and a large cuff ornament for the wrist turns into two separate different sized bracelets.
These charming pieces of jewellery from the Secrets of Harry Winston collection unite elements of past and current design which will remain fashionable long into the future. And it may well be this that is the true secret that lies behind the Jewellery House's success.
Photographs are courtesy of Harry Winston