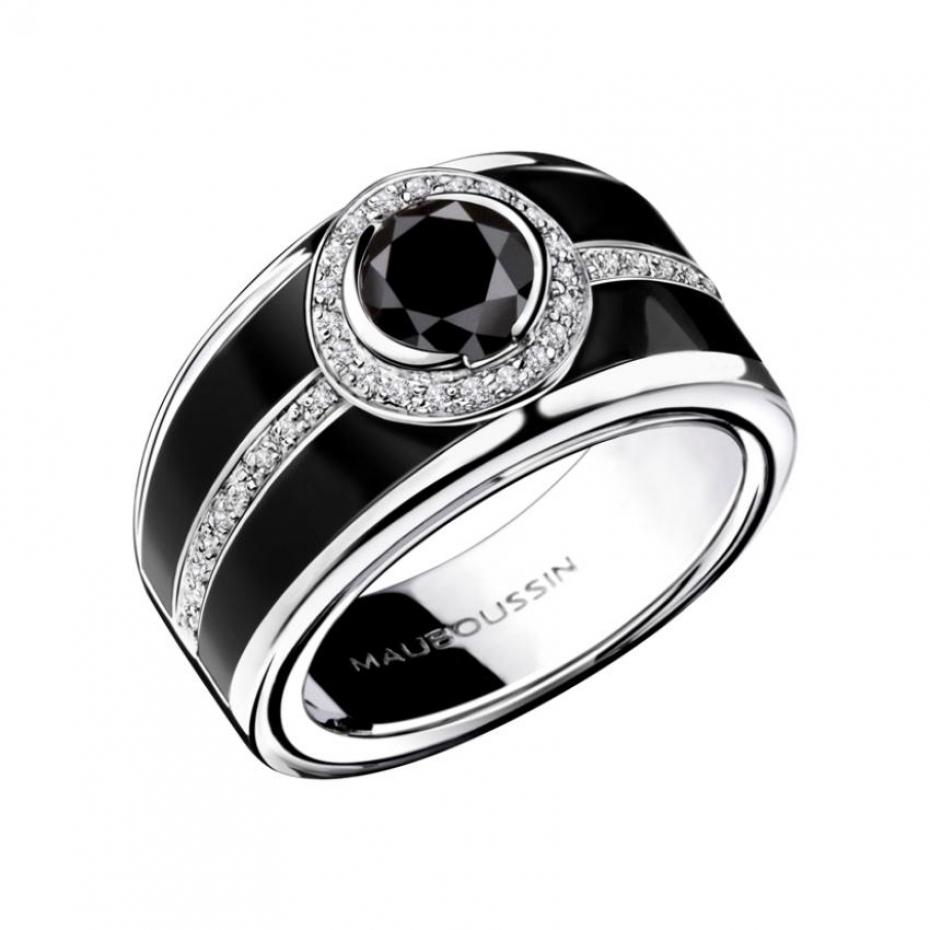 Starting on the Valentine's Day and up to the 15th of April chefs of the Parisian Pinxo restaurant will be treating its guests to a sumptuous dessert designed to resemble Mauboussin's iconic "L'Oeuvre Noire" ring.
The original jewel is made of enameled white gold topped with a one-carat black diamond. Fine line of white diamonds runs across the ring curving around its center stone.  This very ring marked the beginning of Mauboussin house which opened in 1827 and is now approaching its big two-century anniversary.
To to replicate the colour of the black diamond, L'oeuvre Noire dessert ring is composed of blackcurrant, delicious chocolate and tangy praline. The finishing touches of this edible chef d'oeuvre include a fresh rose petal, pearls, blackcurrant-flavoured pink sugar, a dark-chocolate disc inscribed with Mauboussin's star logo and finally, sugar-diamond topping!
Luckily giving in to this guilty pleasure will not cost as much as buying L'Oeuvre Noire ring. The dessert is on the menu for just €15.