The Bulgari Lvcea watch was initially launched in 2014 in Baselworld and instantly became one of the most iconic timepieces of the Italian brand. The new Lvcea Mosaique model, which will be available from October 2017, is an exquisite continuation of the female watch line. It demonstrates the symbiotic relationship between light and time, just as sundials have for millennia. These ancient attempts to capture and understand the link between the two were the roots of the first human scientific thought. By creating the new extravagant watch model, Bulgari celebrates the beauty of time and light in the most glamorous way possible.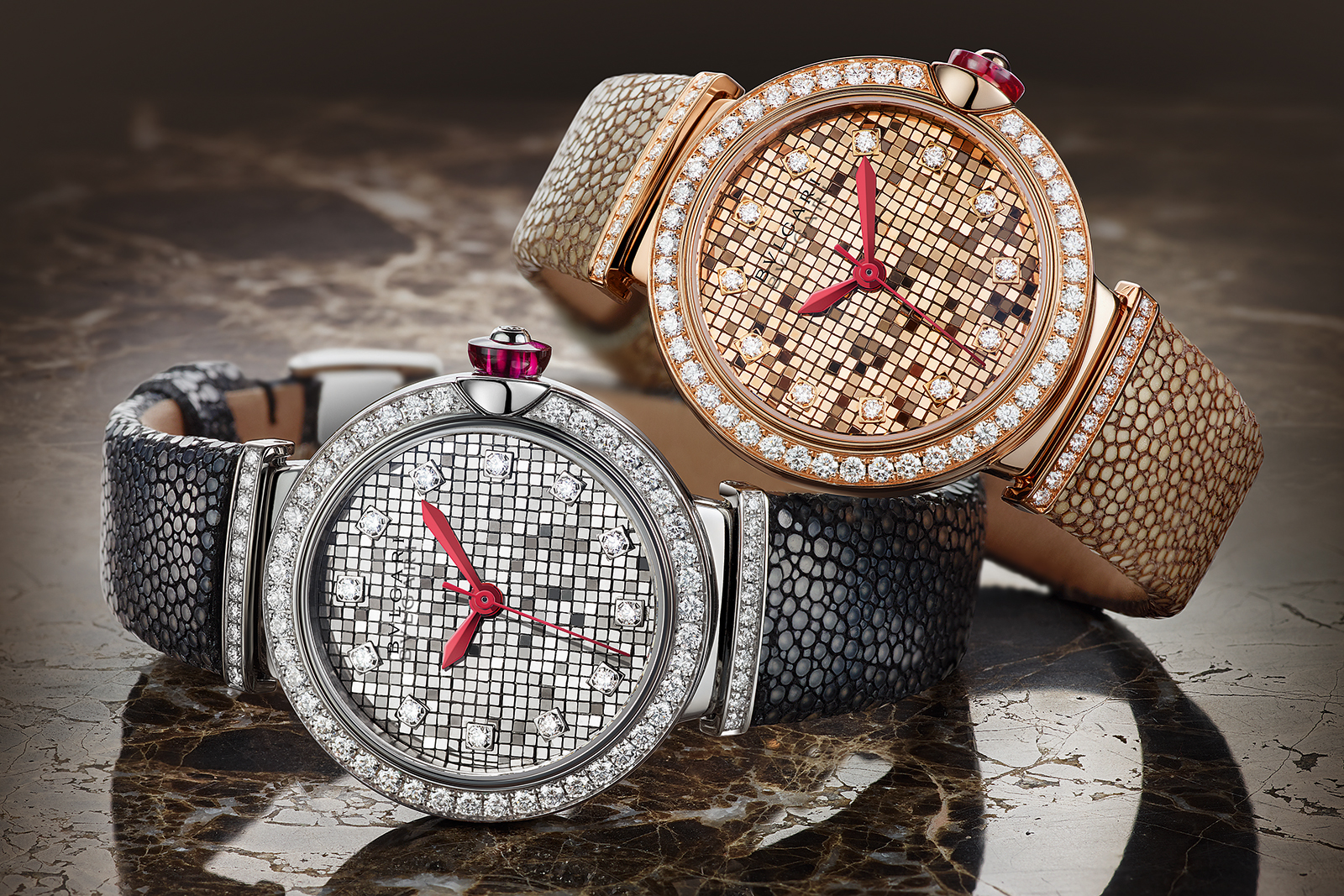 The exclusivity and rarity of the craftsmanship which goes into forming Lvcea mosaic style is truly breath-taking. For this astounding piece of watchmaking, Bulgari artisans used 18k gold plate cut into nearly 700 tiny mosaic squares measuring 0.84mm. Craftsmen placed each of them on the dial one after the other to form a sparkling display across the watch face. How did they manage to position miniature gold particles at slight angle towards one another? The secret here is in a grain of sand that is put underneath random gold tiles to achieve the slightly oblique position.

Bulgari Lvcea Mosaique watch was created in limited edition as each piece requires a significant number of hours to produce. In order to put together a desired composition on the dial, the artist places the tiles one by one, beginning with the centre and gradating outwards. Having the freedom to express their personal intuition, craftsmen place each tile with the aim of exploiting light to the fullest. The art of perfecting this imperfect pattern has been honed, so that the seemingly random appearance of the mosaic tiles actually is to the highest standards of luxury which all Bulgari creations demand.
This process means that each watch is absolutely unique, and for each Bulgari client, they are investing in a one-of-a-kind piece which has been crafted in either an 18k white gold or 18k pink gold, decorated in 78 brilliant cut diamonds.