With celebrities and the fashion world embracing gender fluidity, the role that jewellery plays in men's life is slowly changing, turning what once was worn as an amulet or a symbolic piece into a personal style expression. This way of perceiving jewellery has had an affect on men's jewellery design, and lead to numerous brands introducing collections that can be worn by either men or women. However with this in mind, a large proportion of men still prefers pieces which are more robust and geometric, often incorporating darker metal, and using darker stones.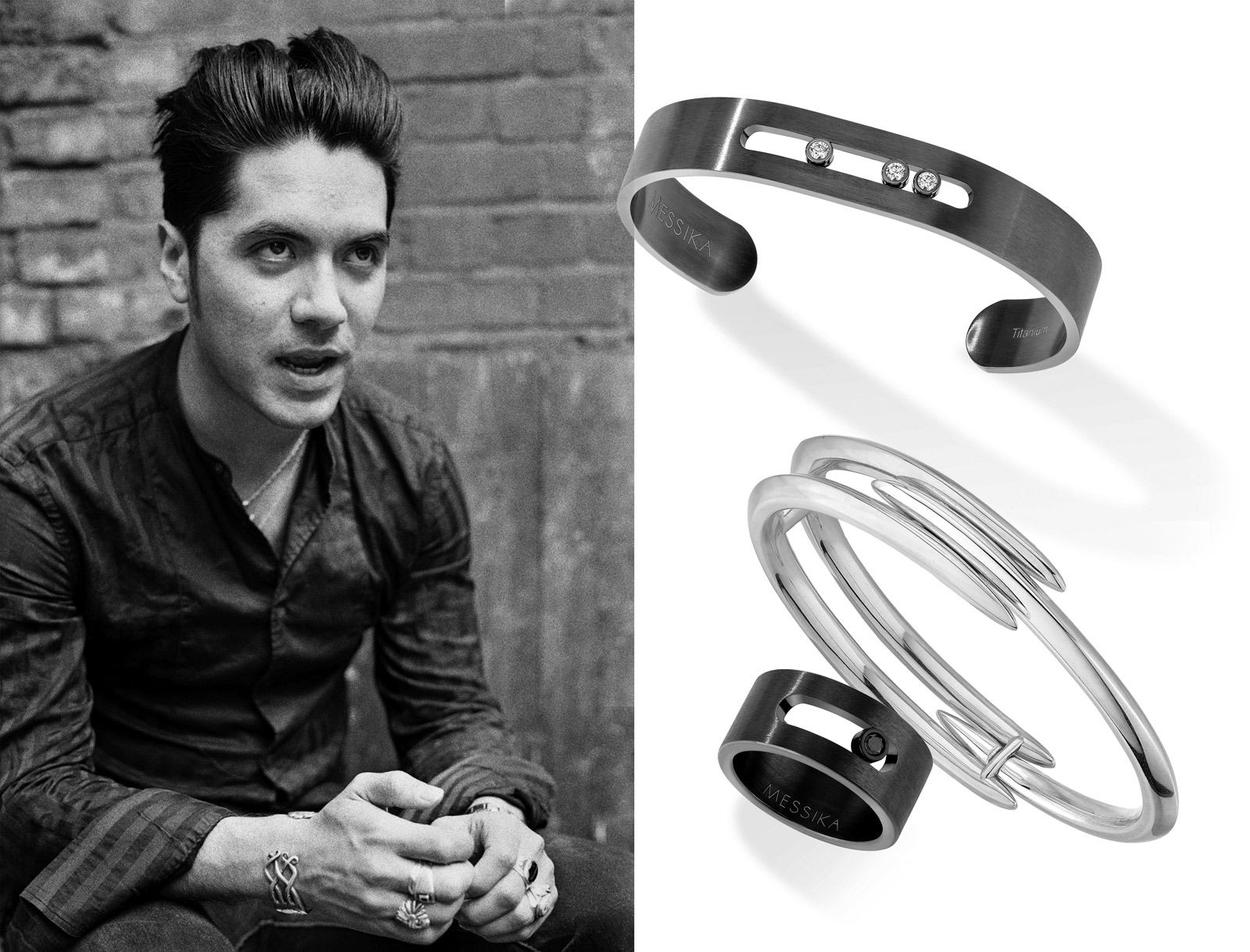 In the world of fine jewellery, men's designs can be an afterthought since they stereotypically feature less elaborate embellishments, a sprinkle of diamonds and hardly any coloured gemstones. This is one of a few reasons why many designers produce only a small range of men's jewellery or a token piece. Another reason is, of course, lack of demand - men are still yet to embrace completing their look with jewellery and perceiving it as woman's prerogative.
Generally speaking, men's designs can be divided into two categories: the classic gentleman, and the edgy contemporary. For the creative dresser, anything goes, so these kind of men will not only wear larger quantities of jewellery, but more types and styles too. For example, large, bold bracelets and cuffs from Shaun Leane certainly look masculine and will suit men who are more daring in their style choices. Those who truly love luxury and are looking for diamond jewellery for a suave appeal would most likely gravitate towards JRS 'Skin' bracelets or Anil Arjandas' 'The Original' bracelet with brown diamonds or coloured gemstones.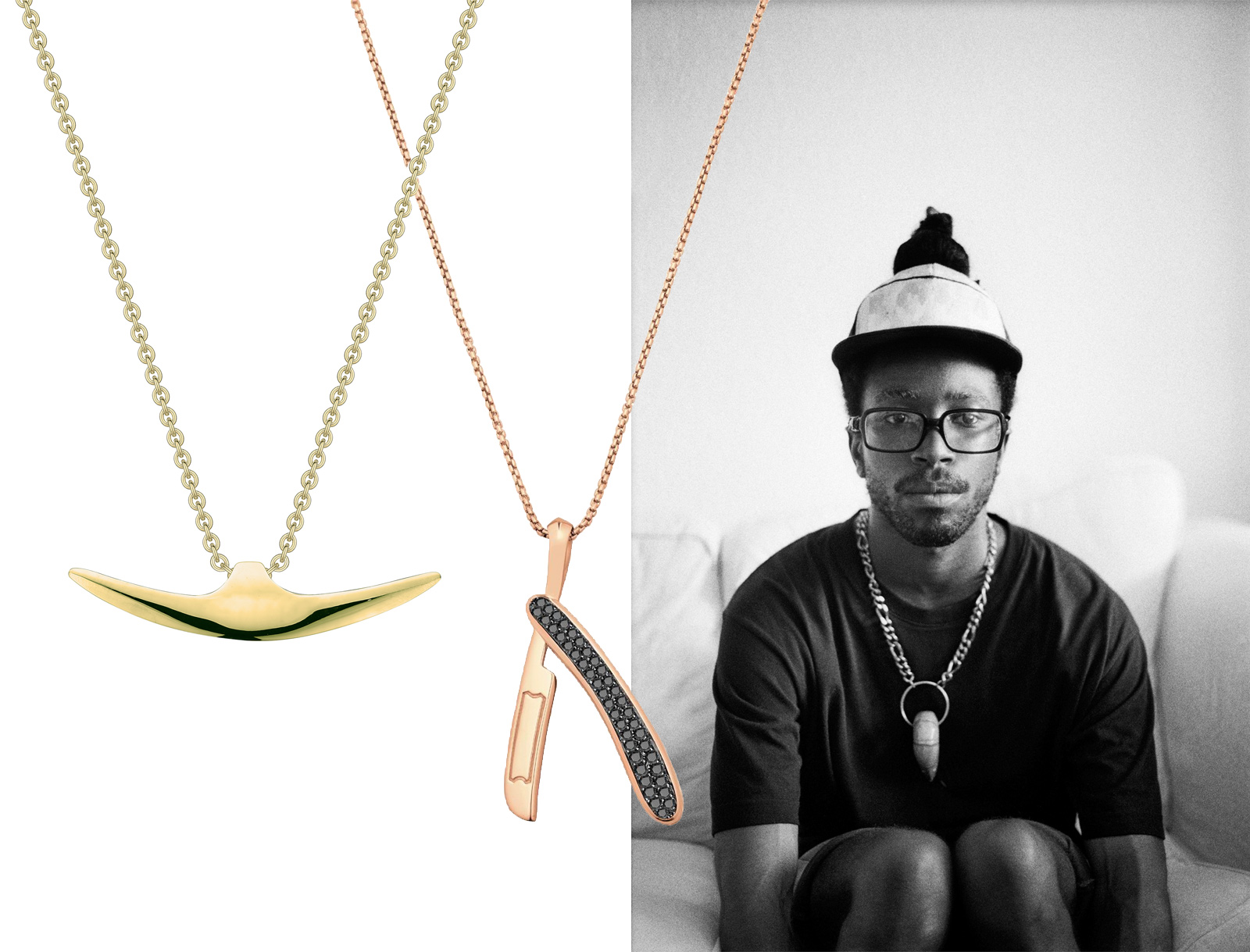 In his 'Book of Snobs' published in 1965 by the Duke of Bedford, he rejected any type of jewellery for men except for "a signet ring on the little finger of the left hand". Initially used for sealing wax with a family crest, these type of rings slowly turned into a symbol of status. It became more popular with the rise of bourgeoisie, since signet rings allowed middle class who didn't have a coat of arms to attribute themselves to a higher class. In the modern day and age it is also branded jewellery with iconic design like Boucheron 'Quatre' ring or Bulgari 'B.Zero' rings that can be worn to show off one's wealth.
The desire to stand out and display unique personal style allows men to make unexpected jewellery choices and sport statement pieces embellished with a variety of precious materials. For example, Buccellati has a snake pin with baroque pearls in its collections - a real show-stopper that looks ferocious and exotic. American jeweller Zoltan David has a wide variety of male rings with statement gemstones while the Swiss designer Philippe Pfeiffer (see his ring on the top banner) experiments with textures and materials in his jewellery.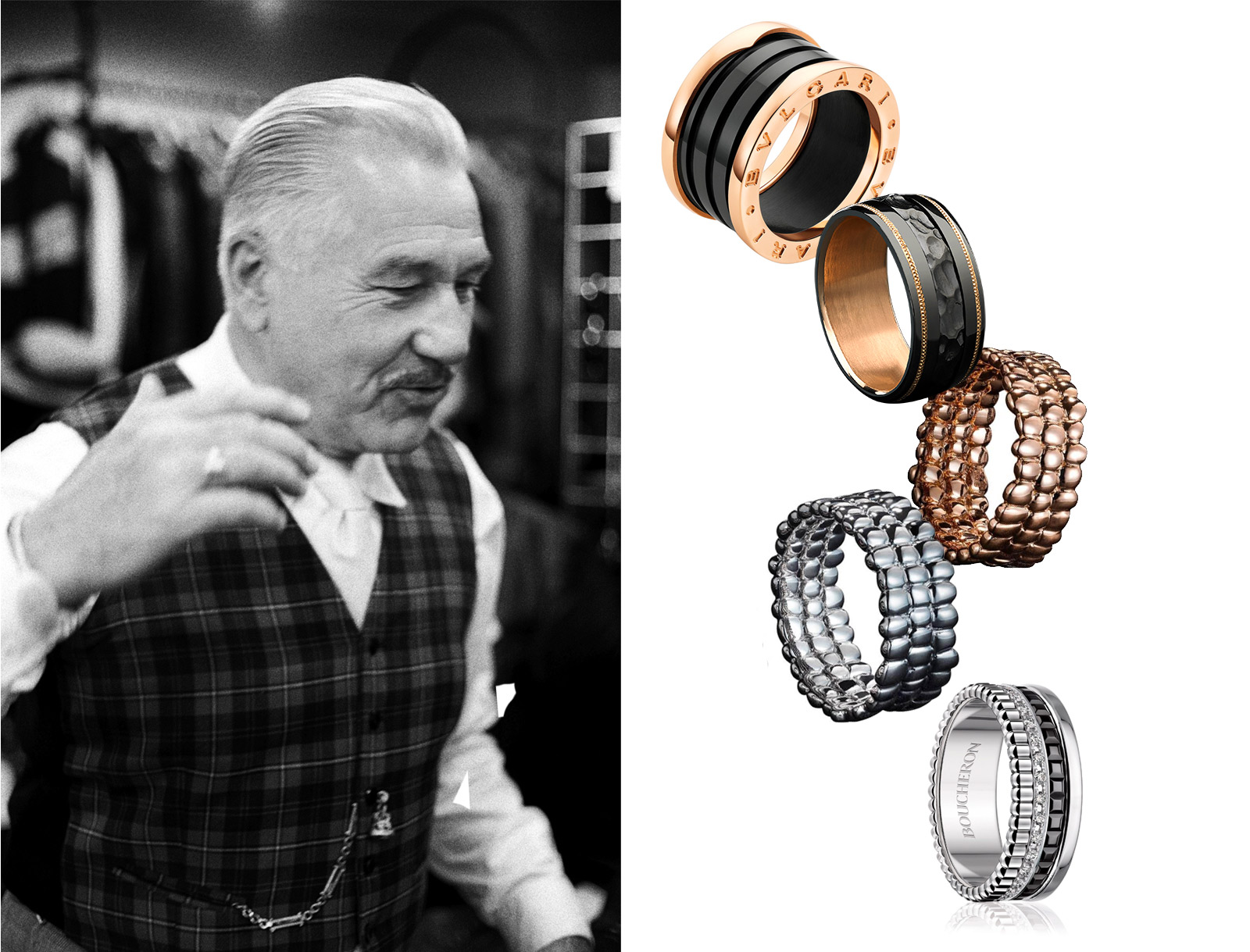 Motifs like talons and hardware are signs of strength and often used in men's jewellery looking elegant and refined embodies in precious metals with the addition of diamonds.
It's certain that jewellery for men is a facet of the industry that has been long neglected. However, with the increase in the global demand for special and unique pieces, brands have already started investing more creative power and priority in adornment for the men in our lives.