During my annual countdown to Couture Las Vegas, I like to shine a spotlight on the brands that are exhibiting for the very first time. In 2022, Italian fine jeweller, Luvor, is among these debutants that will take the halls of Wynn Las Vegas by storm! The brand was established in 2019 with the philosophy of creating pieces for contemporary and cosmopolitan women with a penchant for bold, shapely jewels. Its pieces are created in Valenza, Italy, "where art and aesthetics are an intrinsic part of life," but there's also a significant focus on contemporary comfort and practicality, especially in its most notable trio of collections: Angelo, Central Park and Love Locks.
Head Designer, Francesco Consentino, somehow manages to find the ideal balance between everyday luxury, experimental shapes, and comfortable finishes. His designs are never literal – the Central Park collection, for example, isn't made up of rigid squares of green – instead, they are cool, architectural, and sculptural in a way that's putting a modern stamp on fine jewellery. He's especially inspired by literature, art history, lighting design and architecture, and this intelligent combination of factors can be seen in Luvor's jewellery (read this article to learn more about the brand).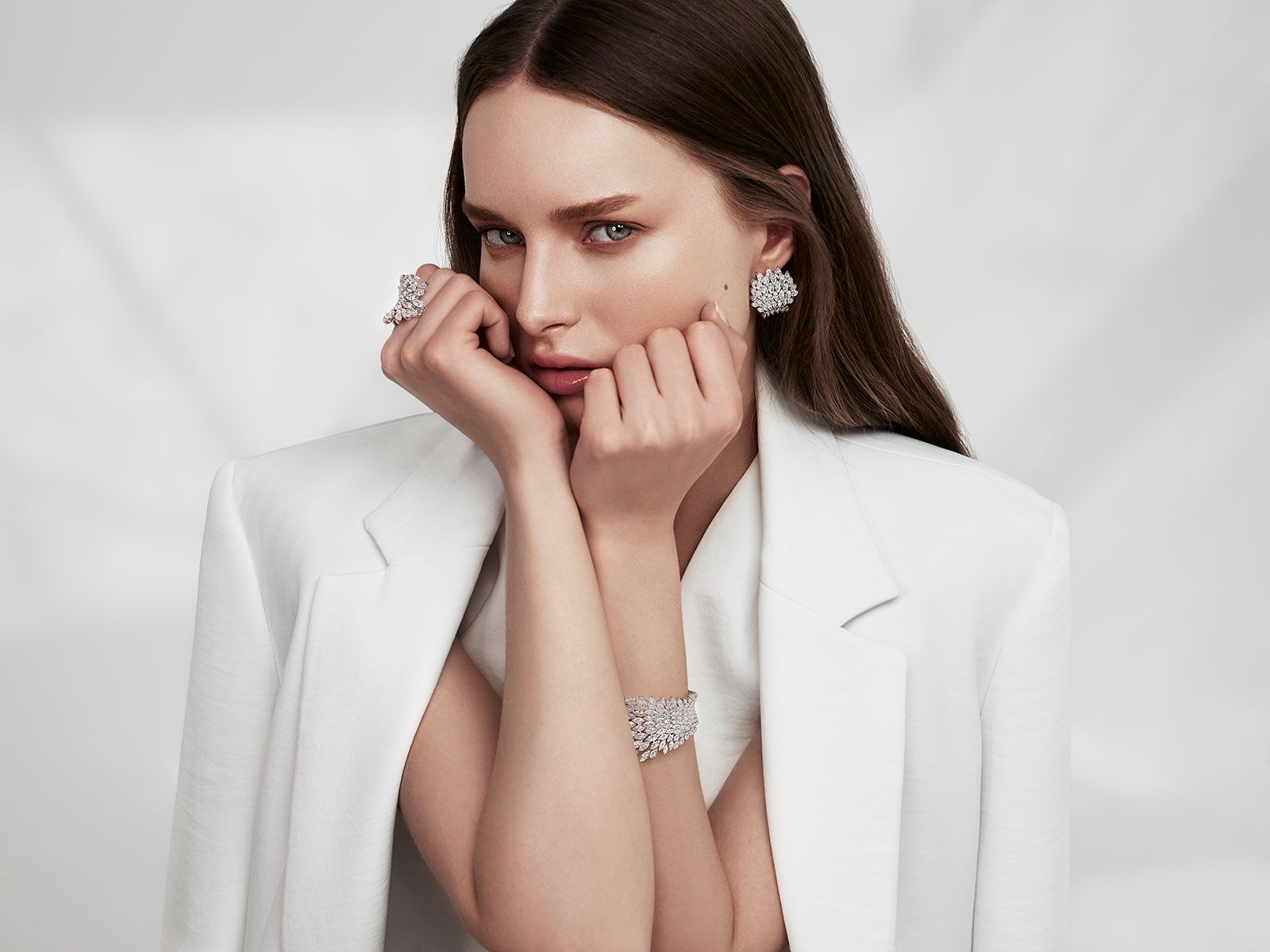 The Angelo collection features a feathery mix of marquise-shaped diamonds set in rose gold or white metal rings, pendants and statement earrings. "Creating something that replicates the lightness of wings and gives the feeling of softness and movement has been an aesthetic and technical commitment," Consentino explains, when describing how challenging Angelo was to bring to fruition. Pieces are also inspired by 'chiaroscuro' in art, otherwise known as the strong contrasts between light and dark. This is especially obvious in pieces that contain both marquise-shaped colourless diamonds and deep blue sapphires, just like a shadow has fallen across the jewels.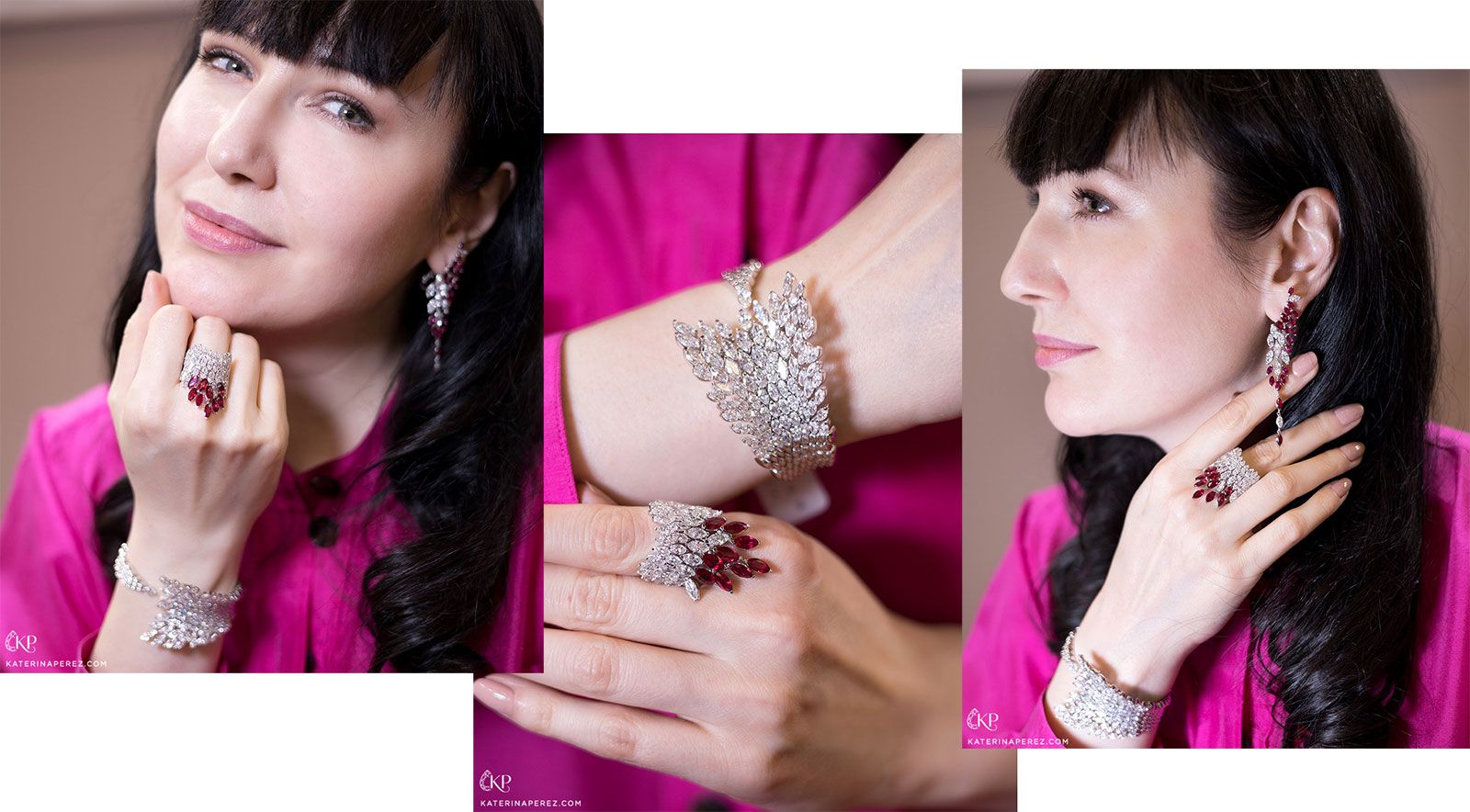 The influence of art is also felt in the Central Park collection, which uses the principles of distortion found in Cubism to change our sense of reality. In practice, this results in a collection that's inspired by New York's famous park but offers a completely new take on its colours, architecture, shape and proportions. Asymmetry is the key element; unusual gemstone cuts, pear-shapes, triangles and octagons coexist and somehow create combinations that are sophisticated and feminine. Then there are the shades of mint green, peachy morganite, deep yellow and sky blue combined with sleek lines of colourless diamonds. The bracelets in this collection are especially appealing, largely because they don't wear in a typical way. Rather than simply sliding onto the writ they are formed with an additional loop of precious metal that means they are always at an angle on the body… again, another nod to asymmetry.
Finally, we fly across the world to Rome to discover Luvor's inspiration for the Love Lock collection: the Ponte Milvio Roman bridge. This is famously a place where couples add a padlock to symbolise their love before throwing the key into the river below. Love Lock celebrates this "desire for sentimental stability" with rippling lattice works of gold and colourless diamonds – to represent the moving water below – and dangling bezel-set diamonds that are free to move with the wearer. The collection is crafted in rose, white and yellow gold, with moving diamond elements seen across rings, bangles and hoop earrings. Within the collection, there are also pendants and sautoir chains that take the concept of the bridge and transform it into wearable and three-dimensional forms.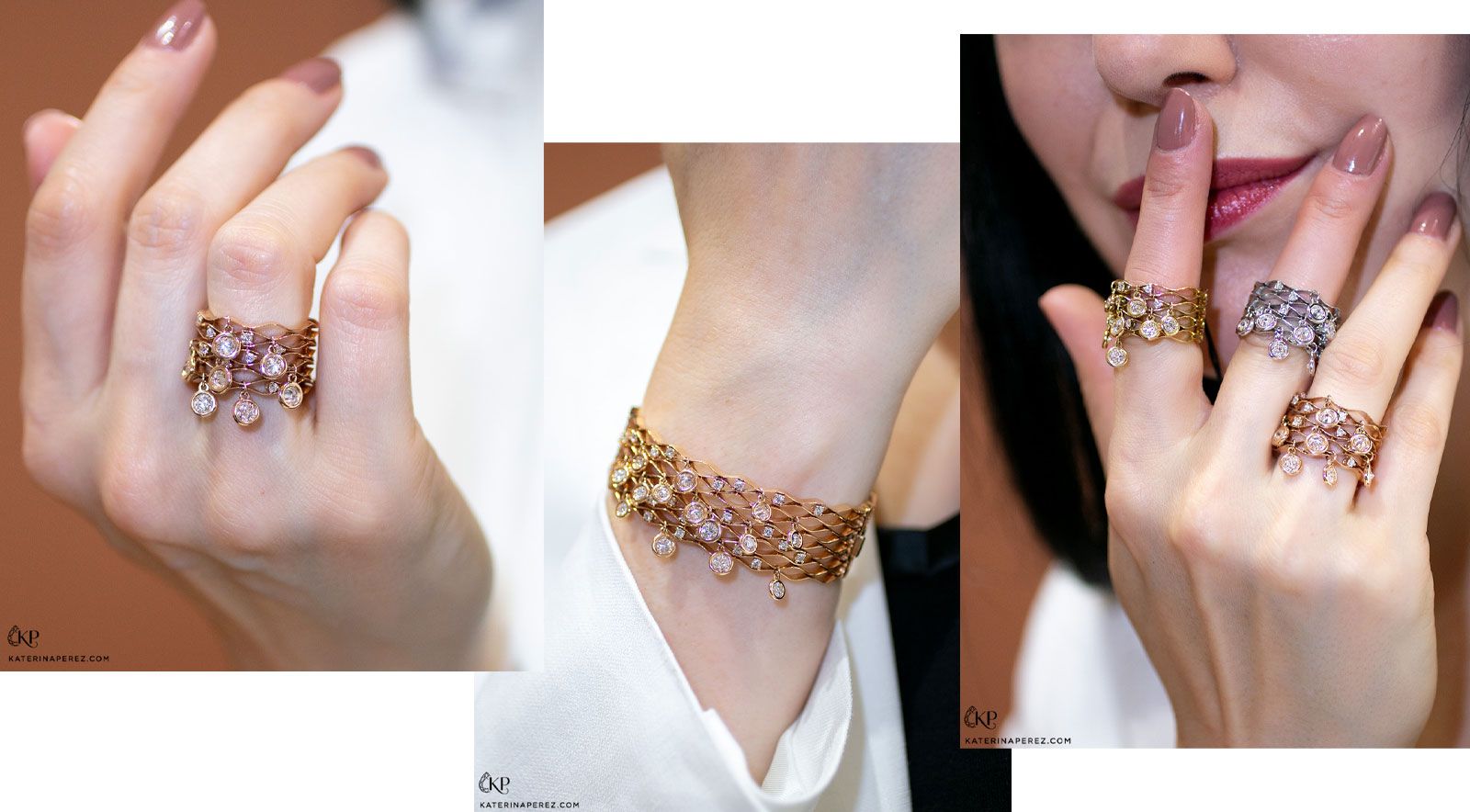 If you are planning your visit to Couture in June 2022, you can see many of these pieces for yourself at Luvor booth 731. In fact, they are best when worn, as only then can you appreciate the comfort, style and shapeliness of Consentino's jewels and Luvor's signature, modern sensibilities.