Sam Karmiel started IceRock Diamonds in Los Angeles, California, exactly 20 years ago, but what we see now isn't how his business started. For the first 14 years of his career, he specialised in diamond wholesale, selling to either his peers in the trade or to retailers who wanted to use his stones to make pieces for their customers. It was only around 6 years ago that Sam decided to step out of his comfort zone and liaise directly with private clients, using his own diamond expertise to bring their dreams of statement and significantly sized diamond engagement rings to life.
Fortuitously, Sam's pathway to becoming a bespoke jeweller coincided with the stratospheric rise of Instagram – a tool that has helped to grow his business exponentially and introduce his signature style to potential clients across the globe. "Instagram just started as a hobby," he says. "I like photography in general, so I started to take pictures of the diamonds I was buying, and it just worked for me." This was a time before direct messages, so Sam used to browse the comments on his latest posts and find prospective clients who showed an interest in commissioning something unique to them. Over time, he devoted more attention and time to Instagram, resulting in the 100,000 followers we see today.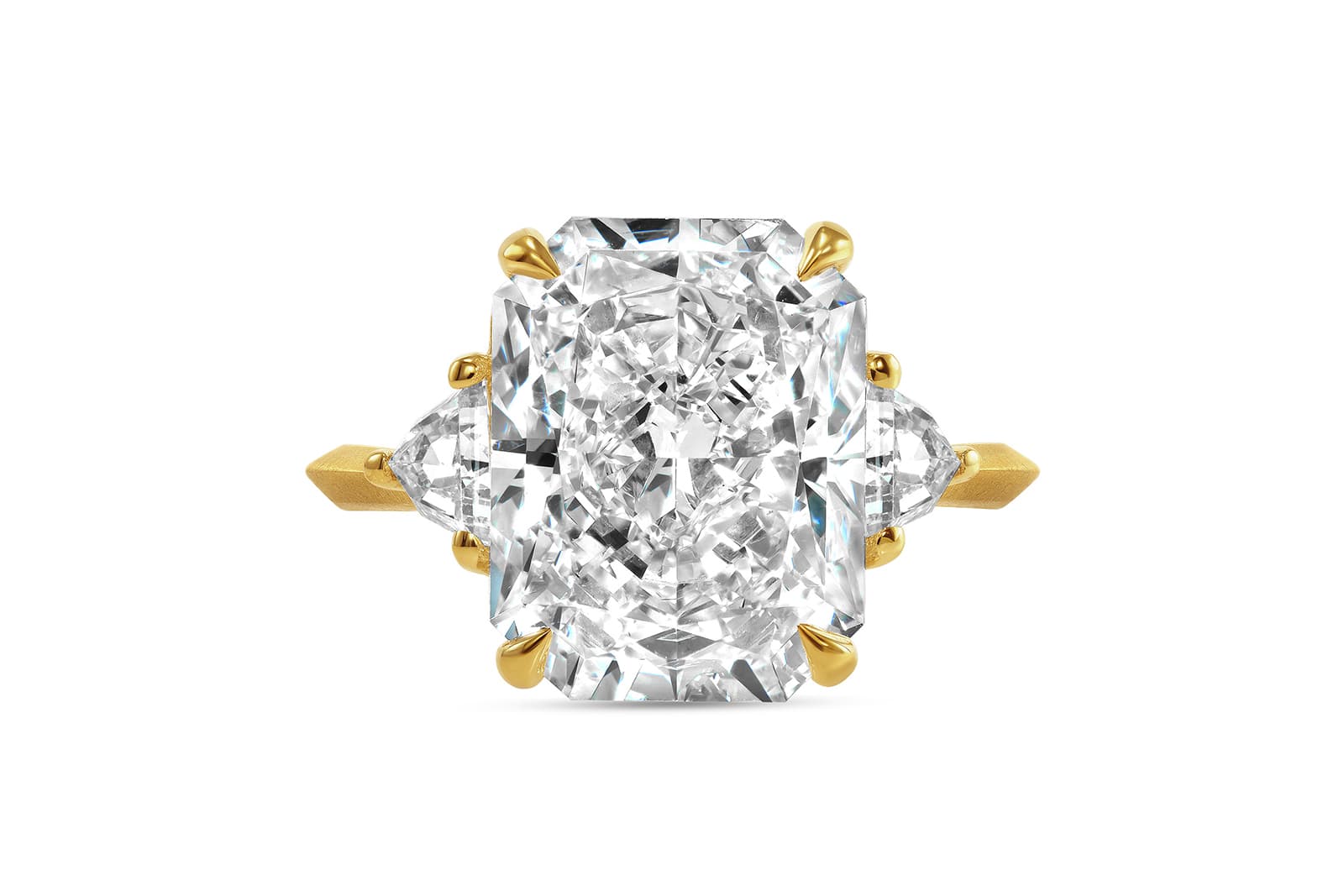 "Over the past 3 years, around 90% of all my new clients have come from Instagram, the other 10% are through word of mouth and personal referrals. And most of my clients don't live in Los Angeles; they're from all over the United States, Russia, Australia, New Zealand, London and South Africa, literally all over the world," Sam tells me.
Buying a sizeable diamond jewellery piece online requires a huge dose of trust – something that Sam is well aware of. As he only works with GIA certified stones, he can show his clients grading reports to boost their confidence, but he believes a trusting relationship starts long before this moment. "Trust is something that's built long before a client reaches out," he explains. "You can follow many people on Instagram, but you are not going to immediately wire 50% of the deposit for a ring, no matter how much it costs. Trust doesn't come from video chats or GIA grading reports, it grows before this and is established long-before they reach out to me. It's built as they follow me, whether that's over two months or four years, and decide I am the person who will make their next ring."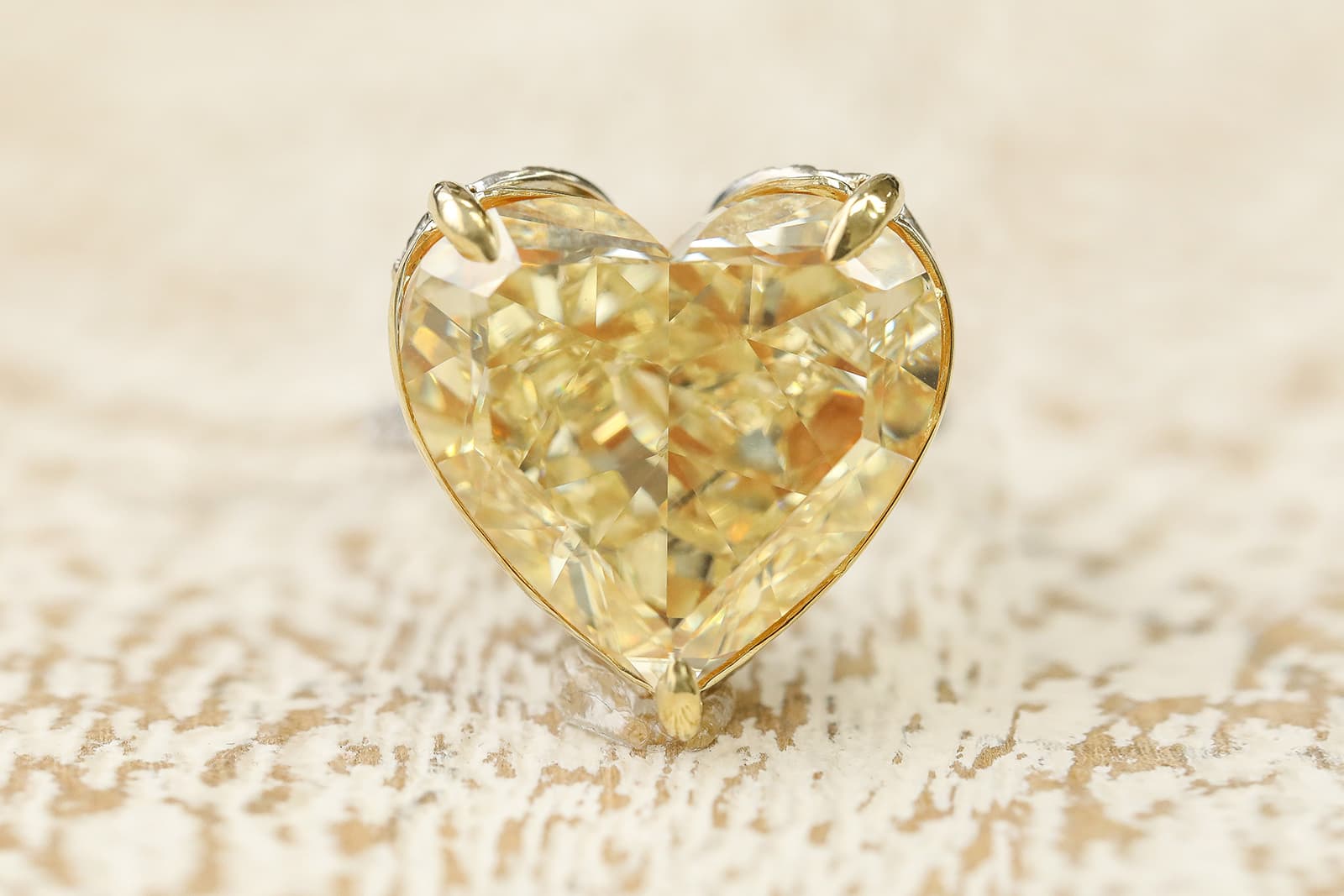 Of course, I couldn't have a conversation with Sam and not discuss some of his most incredible diamond rings! Although he is most commonly met with requests for oval, emerald and pear-cut stones, his personal favourite is the asscher-cut. What colour and clarity are best for the perfect diamond engagement ring? This is a question he gets asked regularly but you might be surprised by his answer… "Choose the lowest clarity possible, such as SI1 or SI2, but make sure it is 100% eye clean. This will save you money and allow you to get a bigger and 'whiter' stone, perhaps a D, E or F colour. Regarding colour, in general, I tend to go with colours that are suitable for the metal the client wants, so I don't have any problem with a J, K or even L colour."
Isn't it refreshing to hear a jeweller discuss the practicalities of diamond buying and the process of adjustment required to find the best stone, at the best price that's perfectly suited to the individual client? I am certainly impressed by his honesty. "Two weeks ago, I sold to a client a 5-carat radiant-cut stone that had an L colour. These stones tend to be even yellower when viewed face-up compared to other shapes. However, this stone had a medium blue fluorescence. When you are looking for lower colour stones, try and find those with a medium or strong blue fluorescence. This means you can end up with a 5-carat stone that looks like a D-G colour on the finger. It's not just about what's on the certificate, it's about how it will look on the client and how they feel when wearing a piece."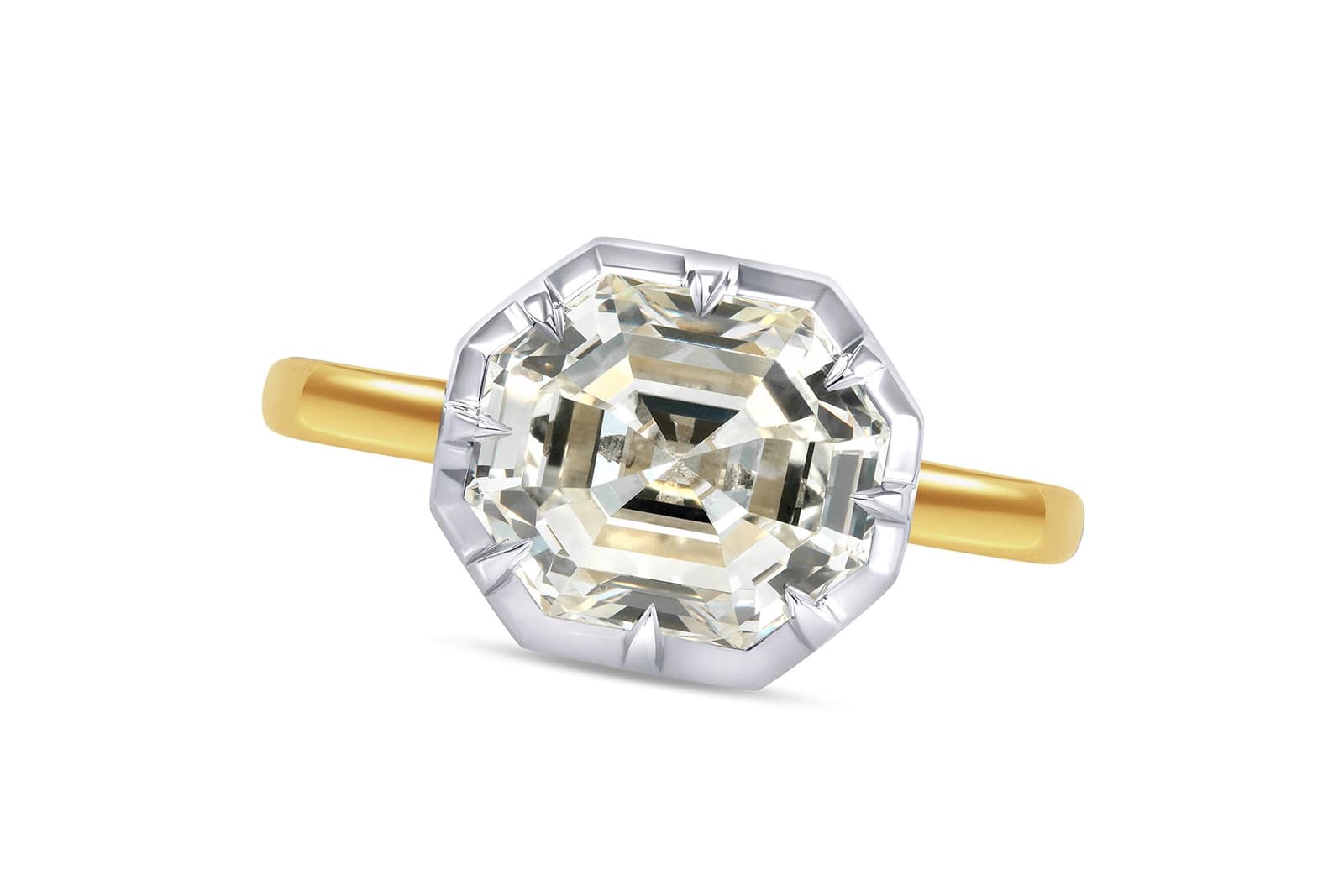 This is the sort of alchemy that comes from 20-years of dealing with diamonds. You learn the tricks to find the equilibrium of colour, clarity, carat and cut that, perhaps not perfect on paper, are ideal for the bespoke customer. Lots more top tips emerged from our conversation, including 'don't be afraid to mix-and-match precious metal colours' and 'choose based on your skin tone, colour and your personal style'. To get the absolute most for your budget, go down in clarity to SI1 or SI2 and choose a stone that's 100% eye clean, while also focusing on its measurements… for example, a 9-carat diamond that's particularly flat could have the measurements of a 12-carat diamond and 'trick' the eye into seeing a much larger solitaire.
Sam looks at diamonds every single day, but he's also receiving commissions from across the globe. I can't think of anyone better to comment on the latest engagement ring trends. "Everyone wants to showcase the stone, meaning they want less metal, and the halo is disappearing. Clients want very thin metal, 'hidden' halos and very sharp, short eagle-claw prongs in a combination of metals, especially a yellow or rose gold shank and white gold claws," Sam says. Although a word of warning, reader, precious metal can only go so thin. What you see in pictures and videos online is often not feasible in real life, the metal will bend if you go 'super-thin'. At the end of the day, Sam gives his clients a jewel that is going to work for the long-term.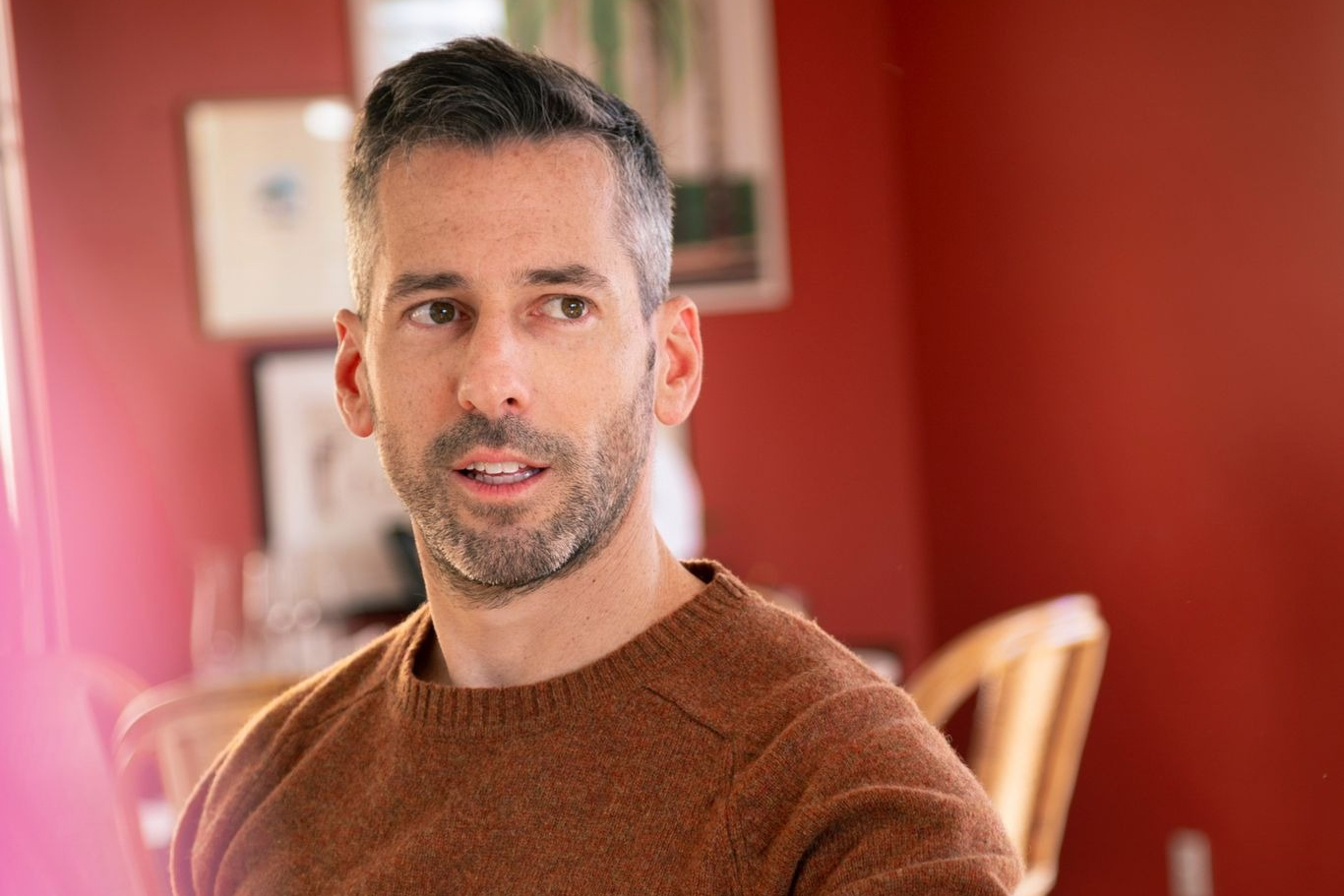 Being able to translate a beautiful picture of a diamond engagement ring into a waiting list of prospective customers is a science and an art all wrapped into one. I'm sure you'll agree, reader, that IceRock Diamonds is a perfect example of this alchemy in action.