When you walk past Harrods on the Brompton Road, you will no doubt notice passers-by stopping on one of the windows to take photos of something on their smartphones and camera and talking animatedly about what it is they have seen. As it happens, the thing causing this commotion is a gigantic Easter Egg covered in gemstones. It spins around on its axis and sparkles inviting the onlookers into the shop. It is hard not to stop and look at such a technical wonder, and many people find themselves heading straight inside to play around with this engaging little distraction.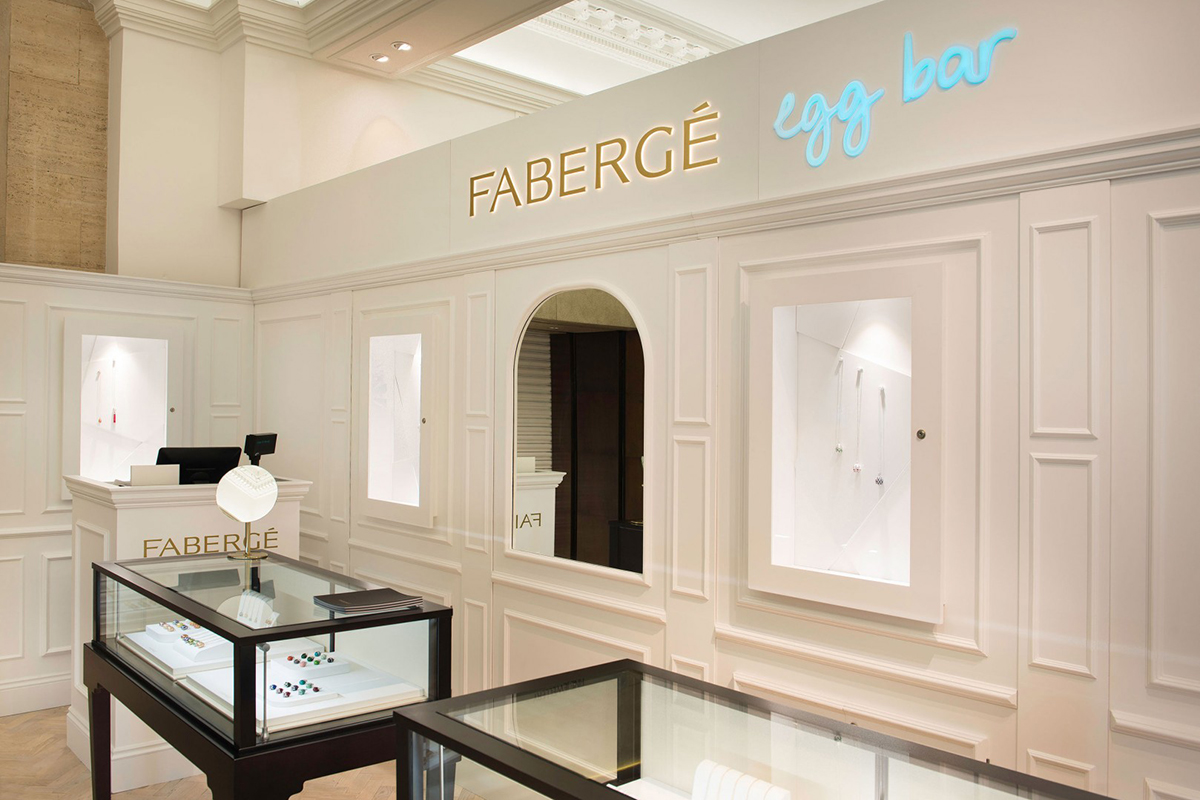 The egg in the window was designed in conjunction with decorative Fabergé pendants. They are available for purchase in the Egg Bar alongside the interactive exhibit which allows you to build your egg of choice and have yourself photographed with it. Using the control panel, you can choose, for a number of options, the colours and design elements from a pavé finish of the Emotion jewellery range, to precious stones in the style of Rococo filigree patterns. Once you have made your choice prepare to witness how a sparkling cloud of gemstones slowly turns into your virtual masterpiece. Isn't it a pity that your work of art is a 3D image and not a genuine object of tremendous value?
Interactive Easter Egg is not the only attraction. Those who have a Harrods loyalty card are welcome to join in the 'Easter Egg hunt' and enter a prize draw for a precious Fabergé pendant worth about $16,000. There are luxury decorative Easter Eggs in glass cased placed all over the department store. They were originally designed a few years ago as charity pieces for the London Egg Hunt (my favourite of which is a replica of the Imperial 'Mosaic' Egg, a gift from Tsar Nicholas II to his wife Alexandra Fedorovna in 1914). When you find each egg you log it using a special smartphones application and get the chance to win one out of three pendants.
Fabergé would surely be nothing short of amazed at this innovative ideas which appear to exhibit jewellery in a new light. It shows once again that it is not worth having too precious an approach to buying jewellery. Get your hands on some, wear it and enjoy it! Visit Harrods between now and the 28th of March to create your own Easter Egg.