My eyes were all on jewellery, of course, and I must admit that this year the amount of jewellery on the red carpet was more pared back and refined than previous years. Drop earrings were certainly the biggest jewellery trend of the Emmys, with a number of A-listers sporting show stoppers which exquisitely framed their face.
Some of those ear pendants boasted large gemstones, creating yet another trend that ruled the red carpet. Among the most impressive examples were Lorraine Schwartz diamond earrings that Pryanka Chopra chose for her gorgeous gown, and Colombian emerald stunners by the same jeweller that glistened in the ears of Emmy Rossum.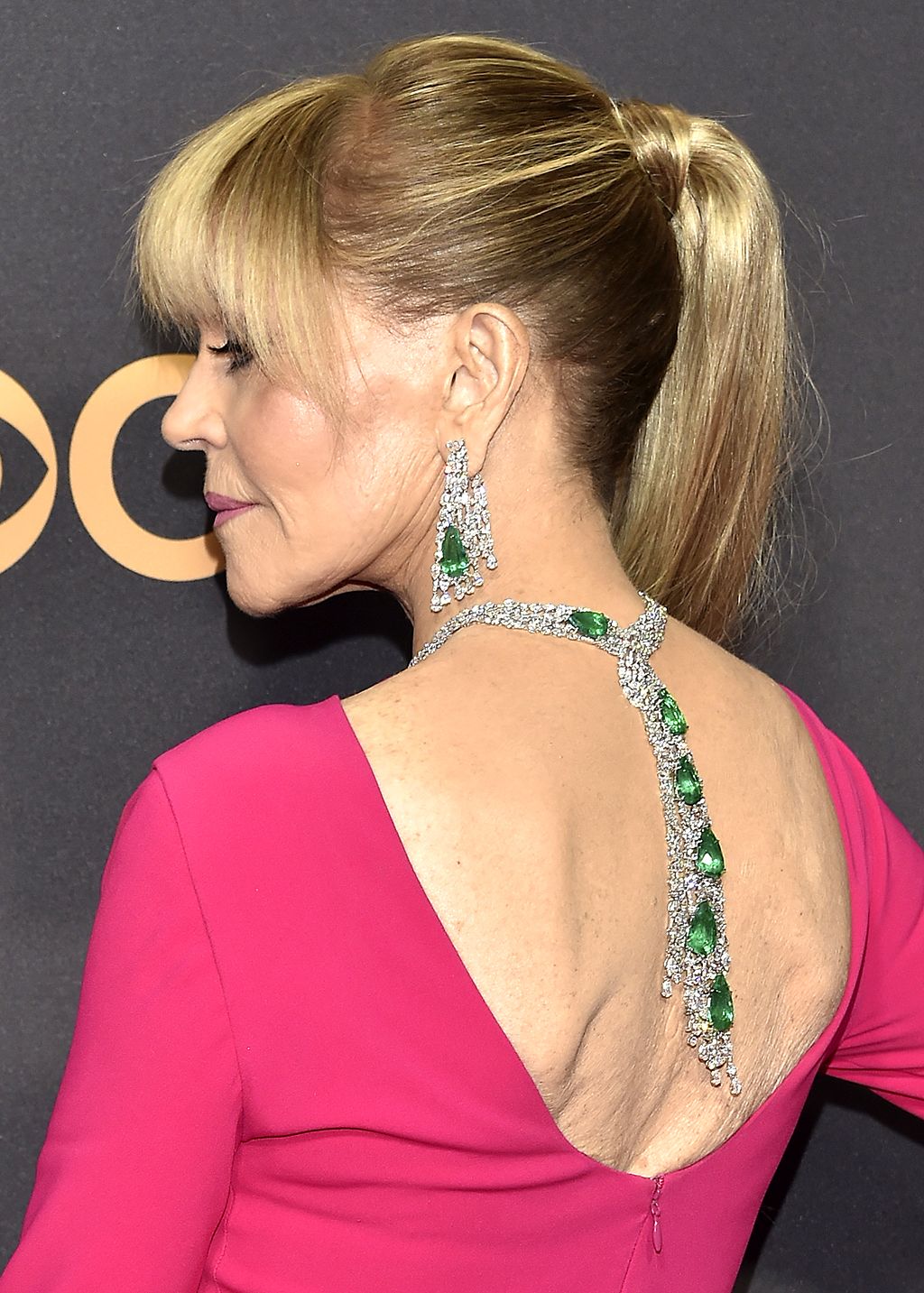 Coloured gemstones took a back seat this year, with most celebrities favouring bright, multi-coloured gowns paired with diamond jewellery. Finer, sleeker stacked diamond bracelets were a hot trend on the red carpet sported by Regina King, Nicole Kidman, Kate McKinnon and others. However, if gemstones were being worn, they were almost certainly emeralds, with goliath green stones making appearances again and again this year.
A perfect example of this is surely the most incredible jewellery of the night, which was worn by actress Jane Fonda. Her dazzling Gismondi 1754 necklace was actually created to be worn with the emeralds and diamonds falling at the front, but she chose to wear the long necklace to exhibit the low-cut back of her dress. The impressive £1.8 million set of jewellery consisted of a necklace comprised of more than 70cts diamonds and 82cts emeralds, alongside matching earrings and a ring to complete her look as queen of the red carpet!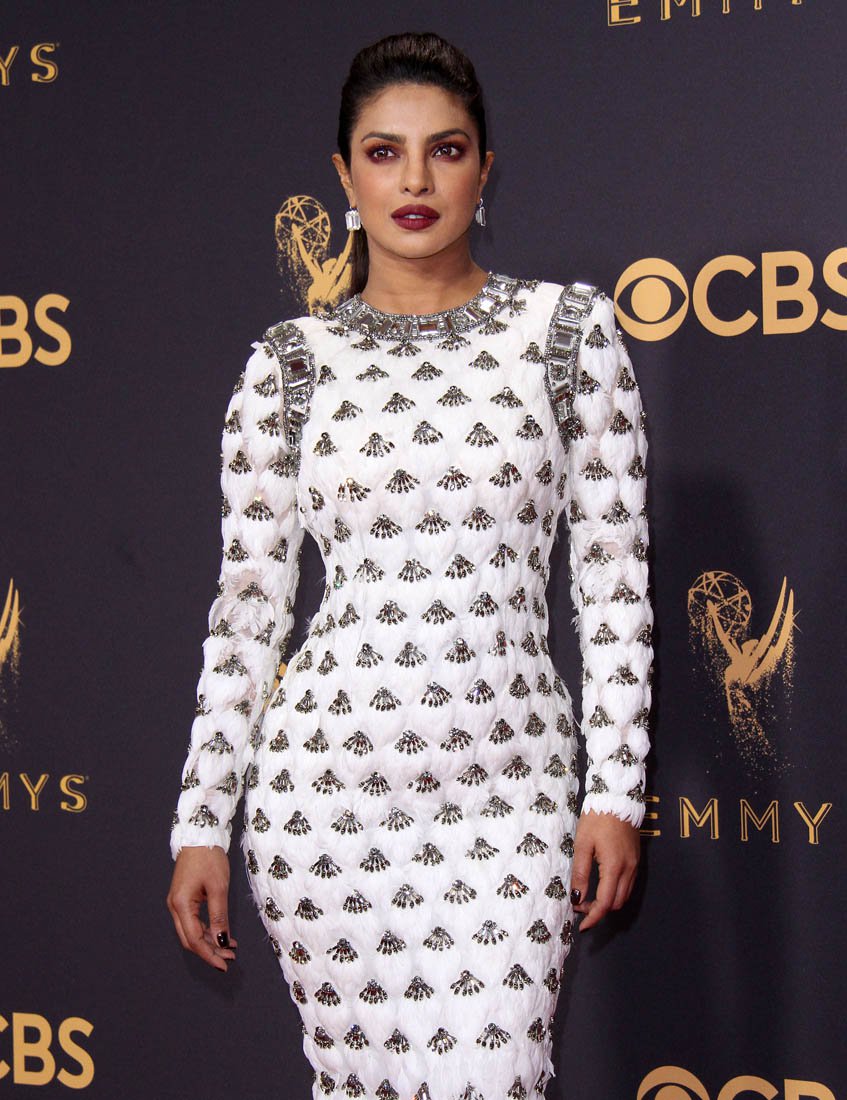 Nicole Kidman was undoubtedly one of the biggest stars of the night both on the red carpet and on stage, picking up the best lead actress award. Showcasing both the drop earring and diamond bracelet trends, her Calvin Klein by Appointment gown was accessorised to perfection with over £1.4 million worth of Harry Winston diamond jewellery, including a 35.16 cts diamond bracelet, and stunning 13.77 cts pear cut earrings.
With many referring to this as the 'Golden Age' of television, it is no wonder that the Emmys becomes more glamorous with every year! Particularly as 2017 saw so many stars of the big screen crossover into serialised dramas, the Emmys sets the stage for the award season to come - and the jewellery trends which will dominate autumn winter 2017, and 2018 beyond.