First, let us turn back time two years. Initially, Paris Nouvelle Vague was dreamed up as a continuation of a jewellery line launched in 1999 and represented seven artistic universes of Paris, seven borders of individuality and lifestyle within the confines of the city. Each of the pieces reflected the different moods of the modern woman. One of the jewels from the collection, for example, featured diamonds and was dedicated to the River Seine, while another with pink sapphires embodied the nightlife of Paris, with its fireworks and lights that burn all night long.
These new pieces reveal three unparalleled elements of Parisian style: those laid-back afternoon strolls along the city's streets and waterways, the humming rhythm of night life and time spent enjoying delicious Parisian desserts. Imagine you are crossing the Pont des Arts, whose railings hold thousands of padlocks left behind by happy couples. Cartier have designed a necklace which recreates this landmark with a combination of gold lattice with amethysts, aquamarines, tourmalines and spinels attached, each stone set in its own bezel frame, like a miniature padlock. Now imagine walking along the Seine as you admire the architecture and study the vaults and arches. To recreate this, they have designed a number of wave-patterned bracelets and rings.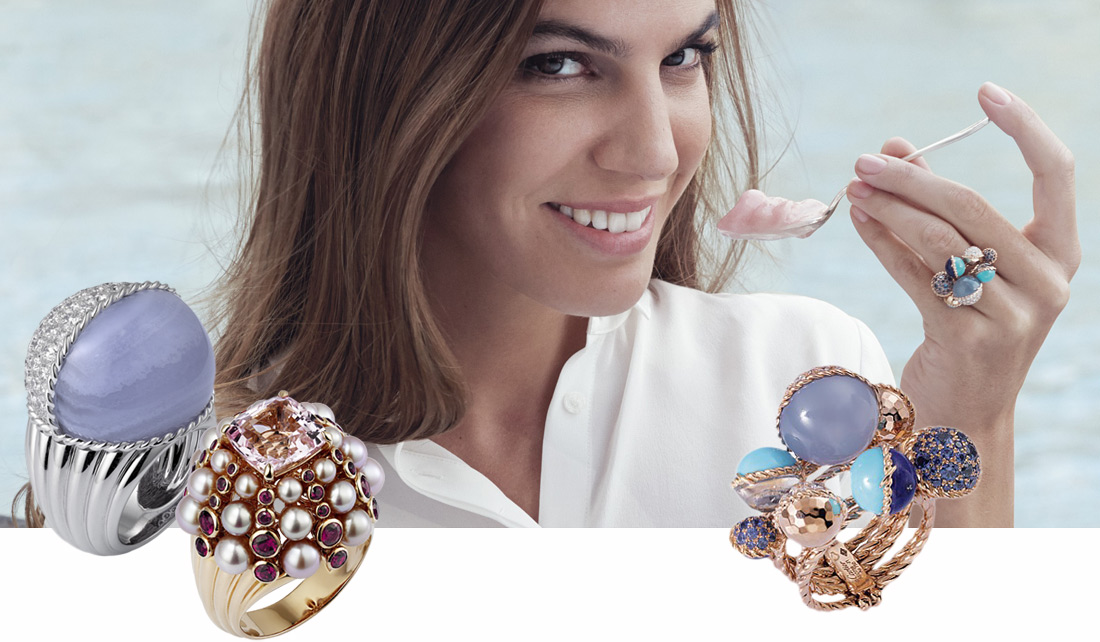 If you set foot in any French patisserie, you simply will not be able to resist the appetizing array of pastries and sorbets on display; these have been brought to life perfectly in Cartier's rings with chalcedony, chrysoprase and black jade. And when at night the city becomes deserted and half of the city drifts in sleep, the rest continues to move as people meet in bars, dance in clubs and wander through Paris beneath the moonlight. A bunch of beads made from gold, malachite or lapis lazuli evokes this sense of perpetual motion.
The face of the revamped collection wasthe delightful Franco-Italian model Bianca Brandolini: theembodiment of the kind of elegant and fierce women who love Paris.
At the moment, only 20 boutiques worldwide are displaying these new editions from the Paris Nouvelle Vague collection; the rest must wait until Autumn to put them on show.
Photos of jewellery are by Vincent Wulveryck, photos with Bianca Brandolini are by Karen Collins. All images are courtesy of Cartier