The BE8 Jewels journey began in 2013 and, since then, founder Beppe Callegari has launched a variety of collections in rose gold (sometimes mixed with silver for extra contrast), set with diamonds, emeralds, rubies and sapphires. I would call them playful, edgy and cool, perfect for expressing one's personality through precious accessories. Each line features a great number of designs that offer a wealth of styling opportunities, like layering, stacking or wearing matching designs on both hands for a strong look. However, it is not just their stylishness that drew me to BE8 collections, but the 'hidden message' of positivity and well-being as well as how personal every design is for Beppe. Intrigued? Let's explore the universe of BE8 Jewels in this interview.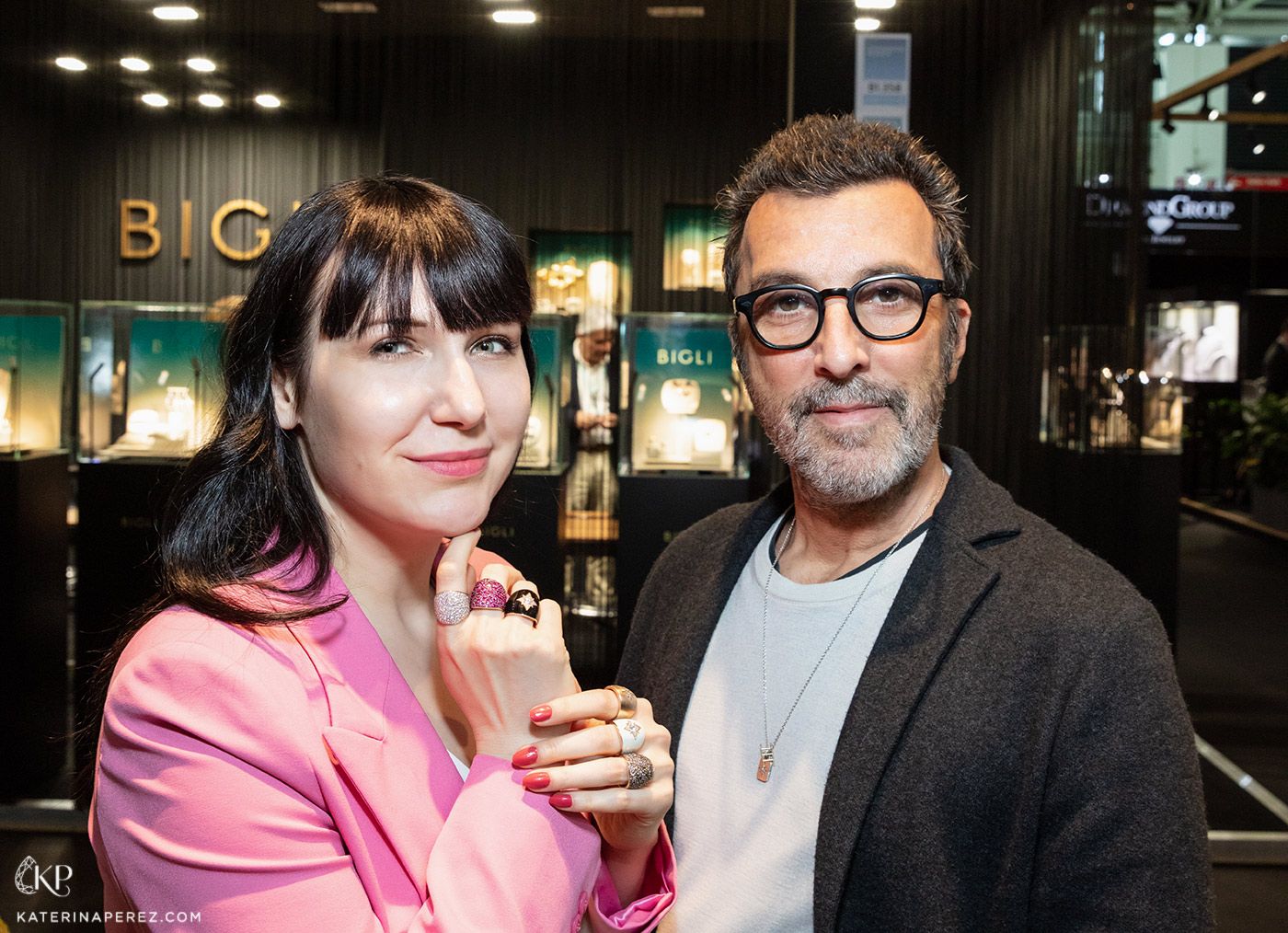 Katerina Perez: What three words would you use to describe your jewellery style?
Beppe Callegari: I would describe my jewellery style as harmonious and traditional but at the same time contemporary. This mix suggests the idea of continuous change that I would like to convey through my creations. However, the most important aspect of my jewels is the concept of wellbeing.
KP: What is the family history behind BE8 and how does this shape what you do today?
BC: I am really lucky to be the third generation of an Italian jewellery family. Since I was a child, I have grown up breathing the air of the family business. Taste for traditional, obsessive attention to detail and great curiosity for the innovative and the unusual are the greatest legacy. After a degree in Political Science, I became a GIA gemmologist. Learning from my father by travelling and buying gems and, of course, working in labs next to the best craftsmen has influenced me and my creations significantly, especially concerning gem quality, manufacturing and materials. This culture and my dad's teachings have characterised my style and BE8 in every aspect, in particular for one-of-a-kind pieces.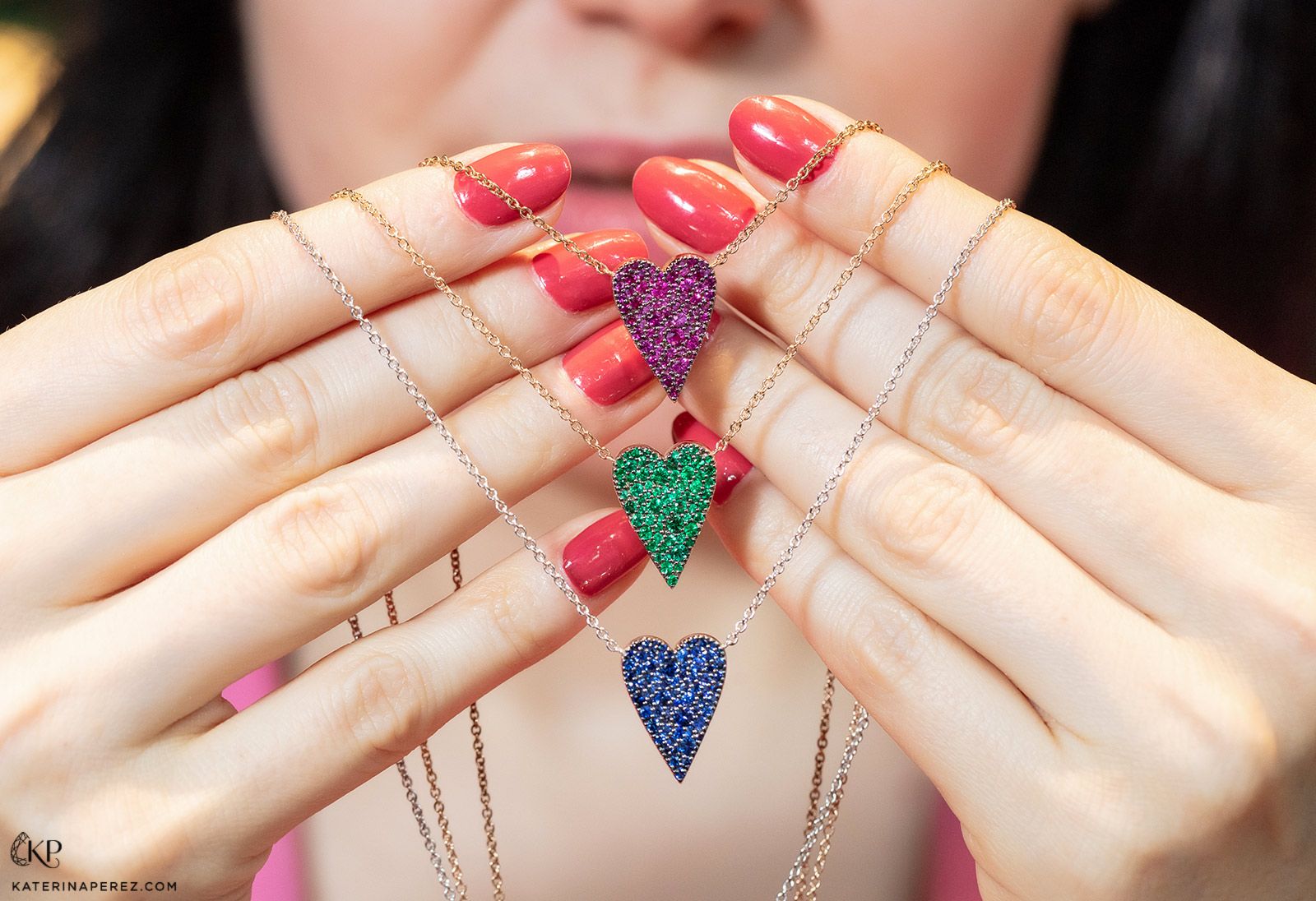 KP: Your jewellery has a strong and distinguished aesthetic. Can you highlight any signature design motifs?
BC: I would say it is the twisted motif that is present in many BE8 jewels. This is an aspect of the Venetian architecture aesthetic that my dad loved and it's now part of many of my creations.
KP: Let's talk about your iconic 'Give Love' hearts collection that features these twisted elements, how has it evolved over the years?
BC: BE8's journey began in 2013 with the creation of a ring called "Primo Cuore" that I designed to celebrate the birth of my daughter, Livia. Together with this amazing moment of my life, I lived an extremely negative professional experience. The coincidence in time between these two episodes made me realise the importance of not only my own but everyone's well-being. My wish was to create something that made people feel good and appreciated and shared a message of positivity and love.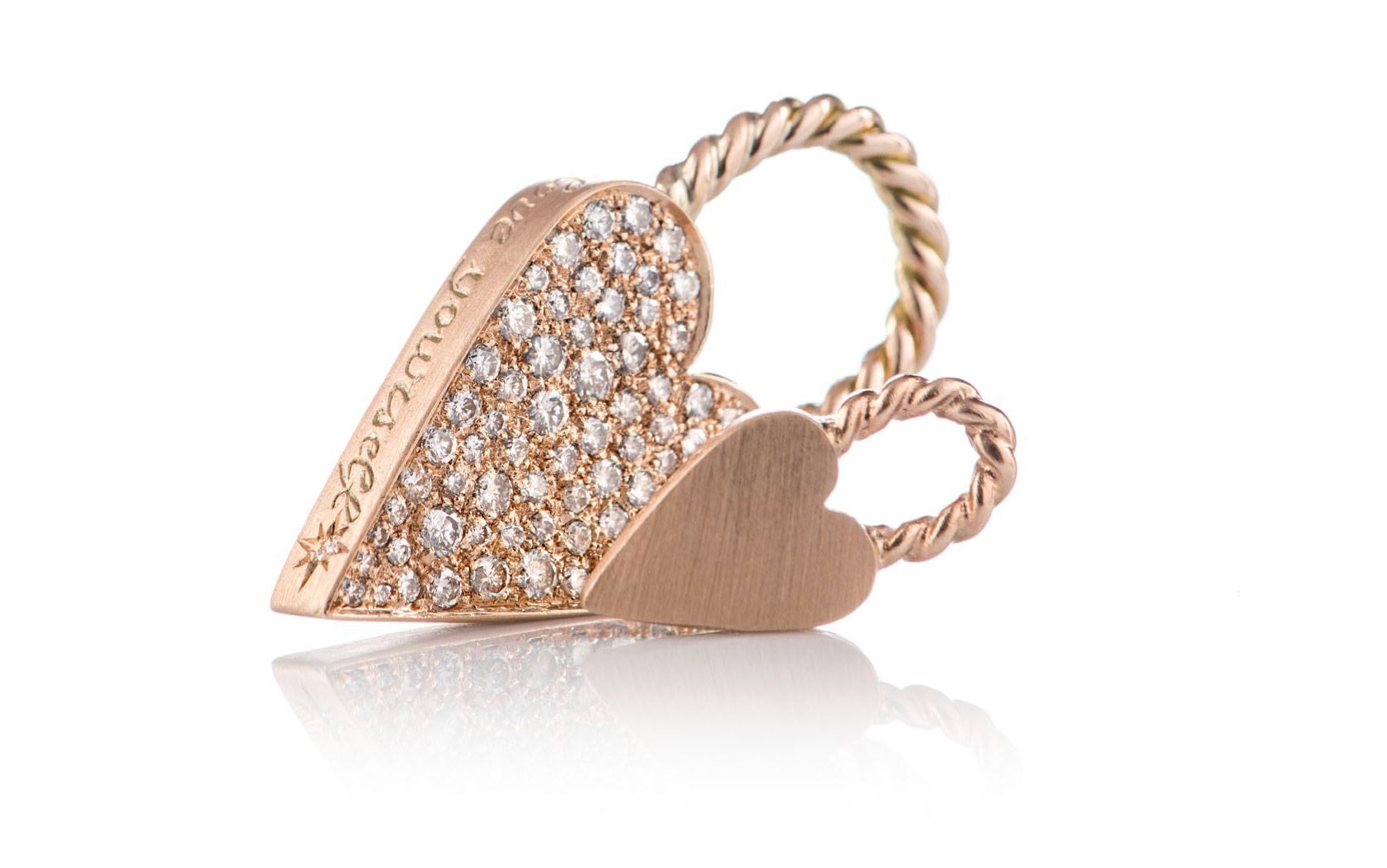 KP: How do you approach adding colour and texture to your creations?
BC: I love the contrast between rose gold and black finishing. My collections are mostly realised in rose gold and diamonds, but I also like to use emeralds and rubies because of their energy. Actually, I love studying the meaning and energetic value of gemstones in order to enrich the meaningful aspect of jewels.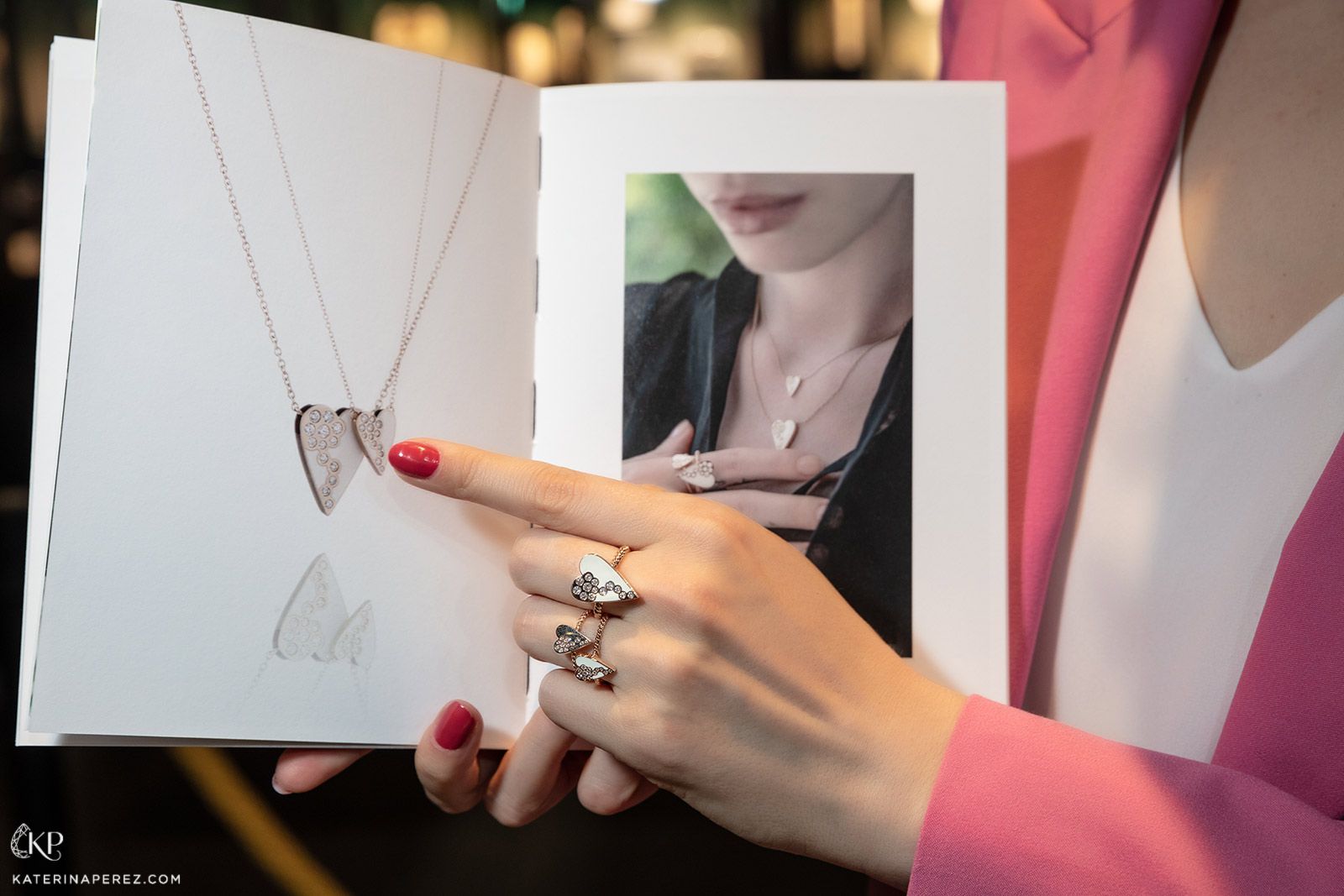 KP: Can you explain the 'slow jewellery' ethos at the heart of BE8 Jewels?
A. I describe BE8 as slow jewellery because the production of each jewel is 100% made in Italy and created with passion by artisan goldsmithing laboratories. I believe that the human hands are irreplaceable, this is the reason why I avoid industrialisation by focusing on each aspect of the creation process, from the sketch to the final product. My favourite part of my job is going to the lab and working next to the craftsmen that give life to BE8 Jewels. Any differences between the jewels adds to the beauty of each one.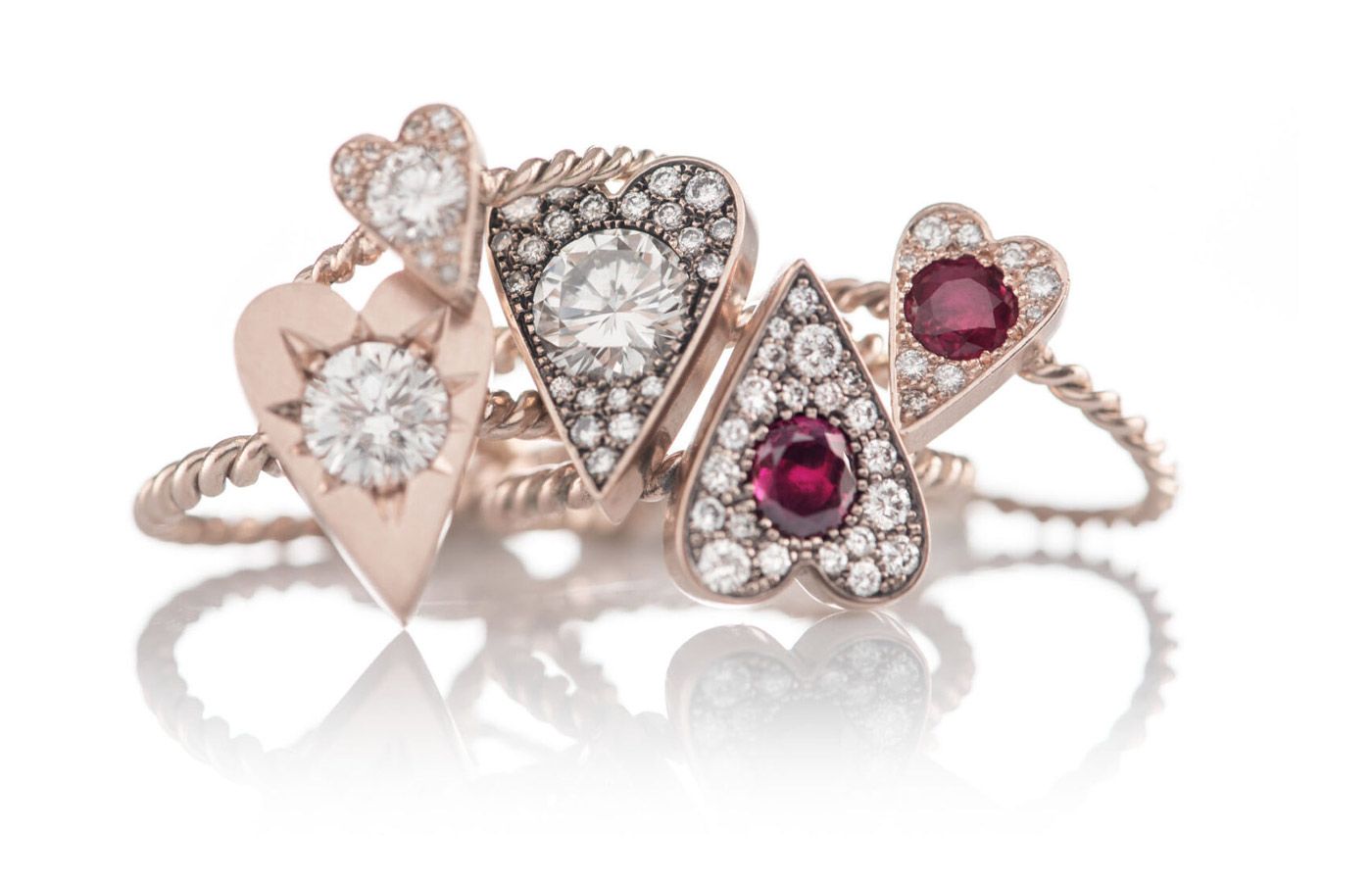 KP: You have an 'Every Day' collection - is it important to you that women own jewels that are wearable all the time and not just on special occasions?
BC: Absolutely! I create every jewel to be worn every day. I see them as precious tools to express feelings and memories. The Love Yourself ring, for example, was designed to remind the wearer of what is most important – to accept and love yourself every day of your life. When I design a jewel, I start from the message that I would like to convey, the meaning behind the jewel, then I focus on personality in terms of innovative styles and, of course, comfort.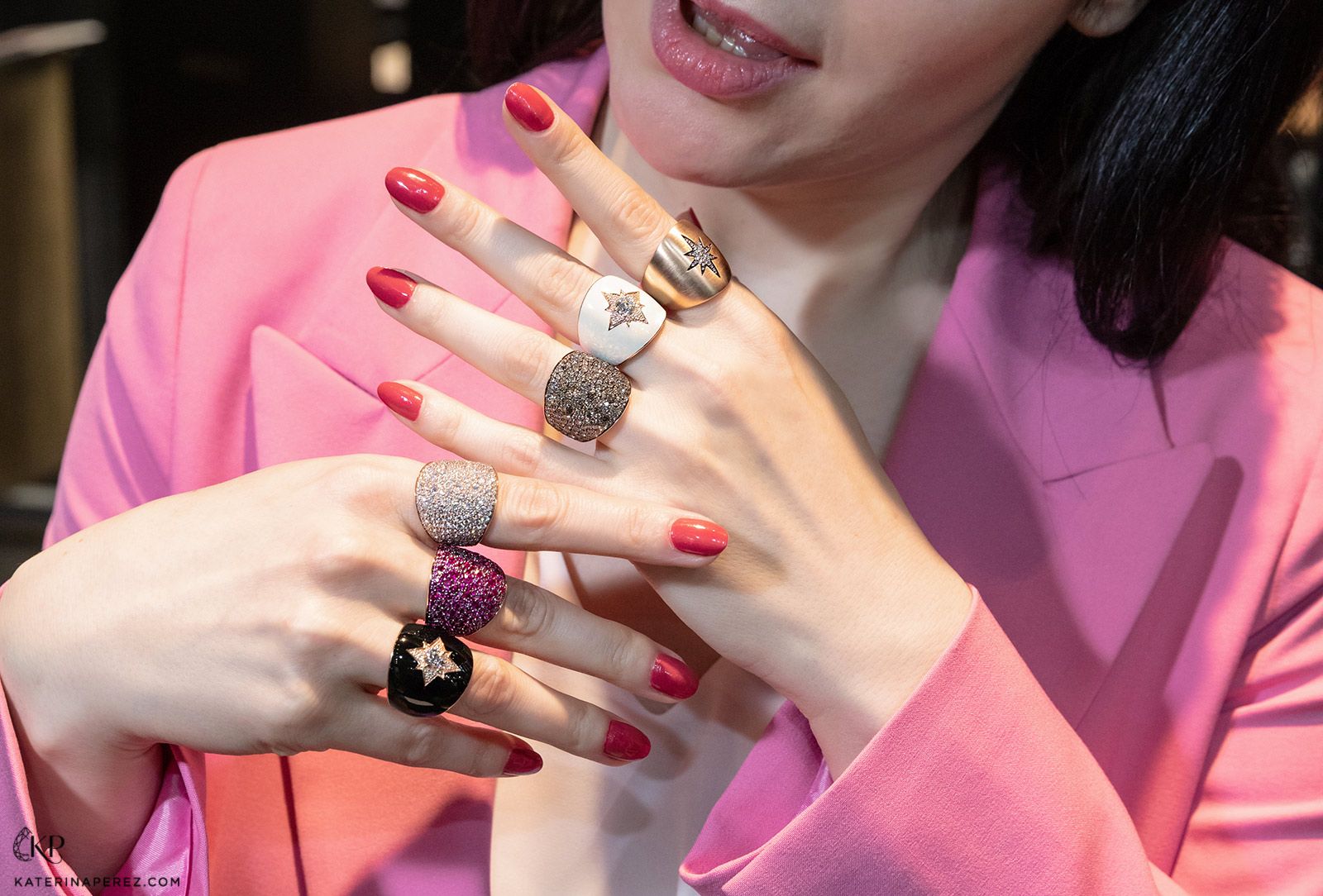 KP: BE8 Jewels is described as a 'creative concept lab', what do you mean by this?
BC: I conceived BE8 as a creative lab that promotes ethics, positivity, and craftsmanship. Its goal is to inspire a lifestyle in which wellbeing and sharing are at the centre. I deeply believe in artistic and creative collaboration; sharing is the base of my inspiration and the lifeblood for maintaining a curious and active gaze towards the world. My objective for the future is to develop a multifaceted hub to promote young artists and various projects with the common denominator being our passion for creativity.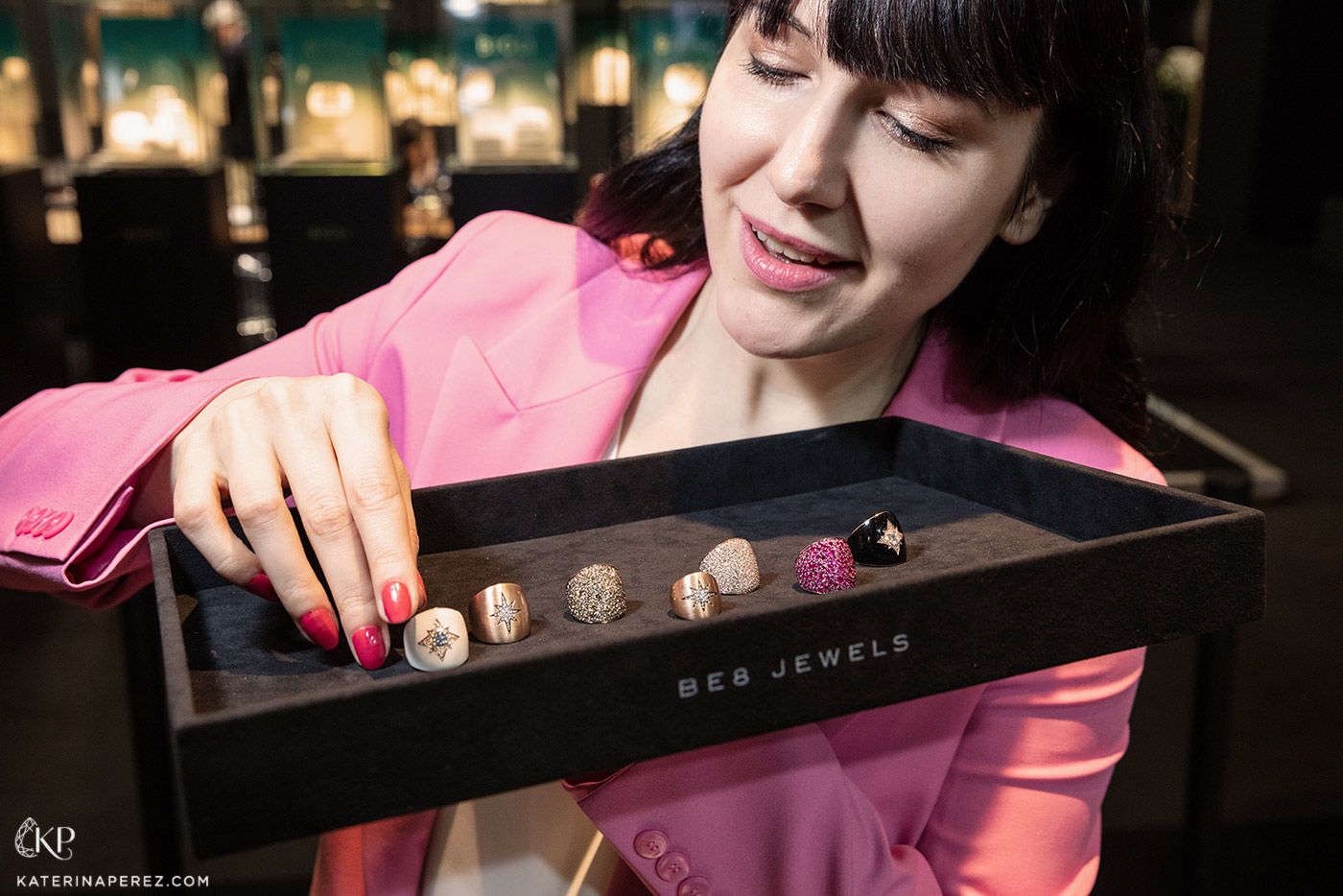 KP: What's next for your brand?
BC: The next step for BE8 is to share the wellbeing concept even more. I would like to develop the creative lab by giving life to new collaborations. The perspective for these new projects will be global to expand our international presence in the market.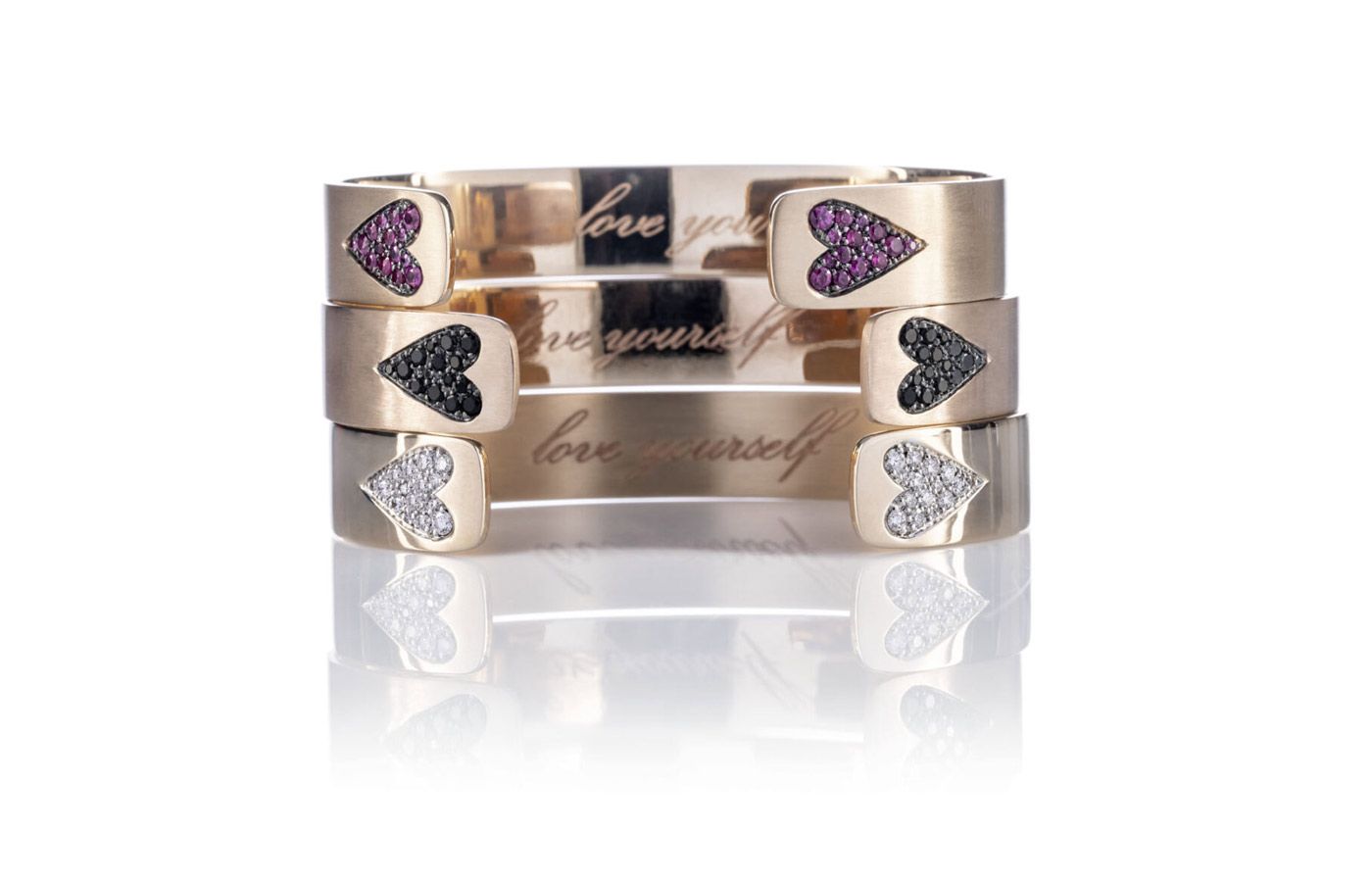 Jewellery doesn't just pop into being with the click of a mouse or the flick of a switch. It's born from special moments and ideas, inspirations, innovations, and everything in between. By creating pieces that can be worn daily, BE8 Jewels is telling its customers to stop waiting for tomorrow and start living today. A message I think we can all get behind.