It's no secret that Ksenia Podnebesnaya, Ilya's sister, is passionate about pearls and is, of course, a recognised pearl expert in the field. Ksenia, whose first boutique opened in 2010, fondly calls little pearly beauties "grains of perfection", and even went so far as to study Japanese in order to learn from the leading pearl experts at MIKIMOTO, leaving no doubt about her commitment to this mineral.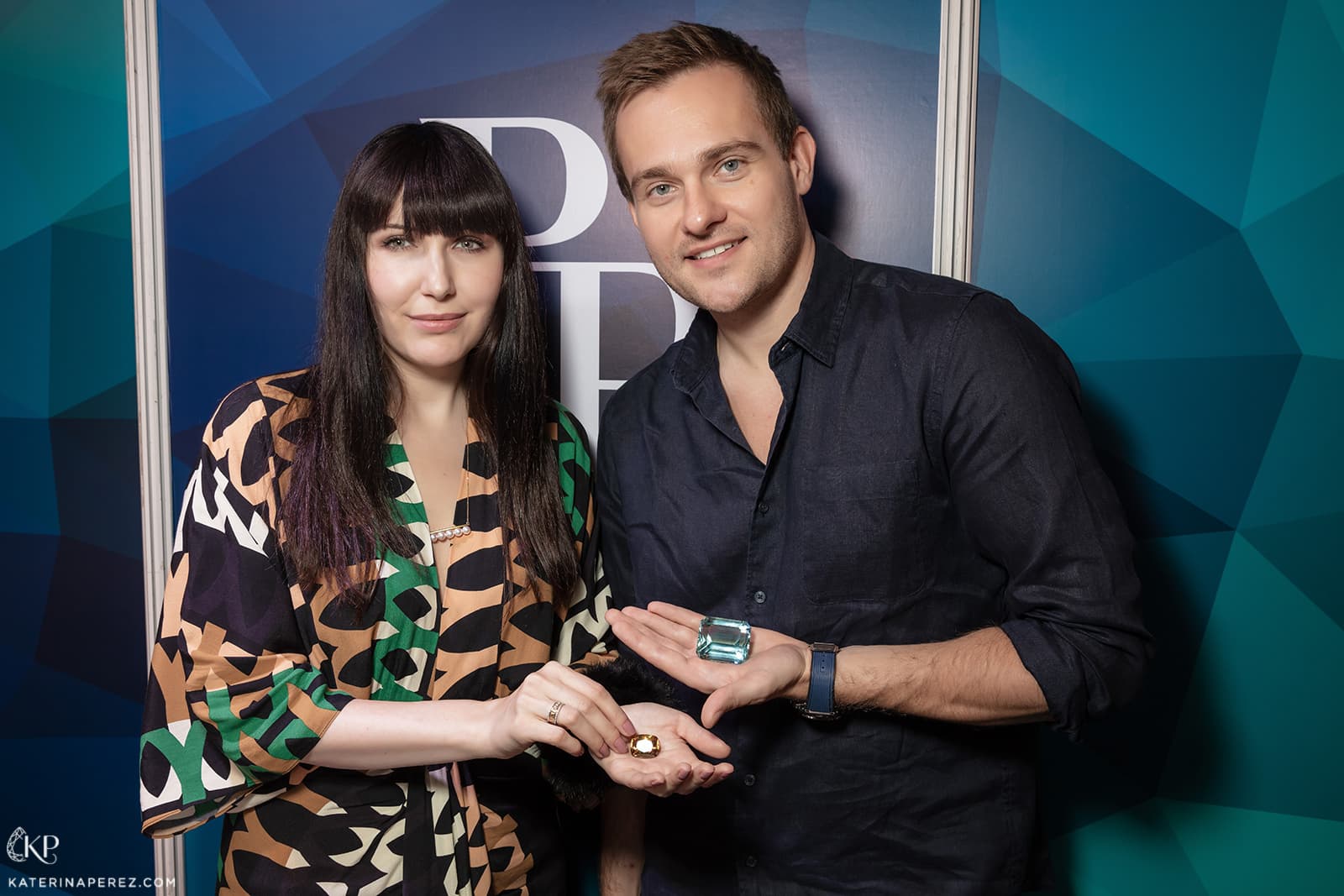 Ilya has no less passion for colourful gems, something which becomes apparent when he touches on his favourite topic of precious stones. After starting his career in the family jewellery maison in 2010 as Director for Development and Strategic Planning, the young impresario became increasingly involved with precious stones, leading him to take courses in gemmology. After completing those, Ilya has, since 2014, been developing the maison's second line of business related to the search and sale of rare, and sometimes unique, gemstones: spinel from Myanmar, Tanzania and Vietnam; tourmaline from Africa and Afghanistan; sapphires from Myanmar and Sri Lanka; and, Colombian and Zambian emeralds.
«I remember when I started to fall in love with gemstones. After graduating as a gemmologist, I bought a one-way ticket to Asia, the world's capital of coloured gemstones, Bangkok, then to Sri Lanka, then on to Myanmar and Pakistan. I began building partnerships with dealers in all the key mining regions. Our family has already had two decades of experience building long-term business relationships with Japanese pearl suppliers. Thanks to this, I'm good at making contacts quickly. When I got back to Moscow, I already had a good sense of the market and an impressive list of trusted suppliers which allowed me to start doing this at a very high, professional level from the get-go," recalls Ilya, reminiscing about the beginning of his career.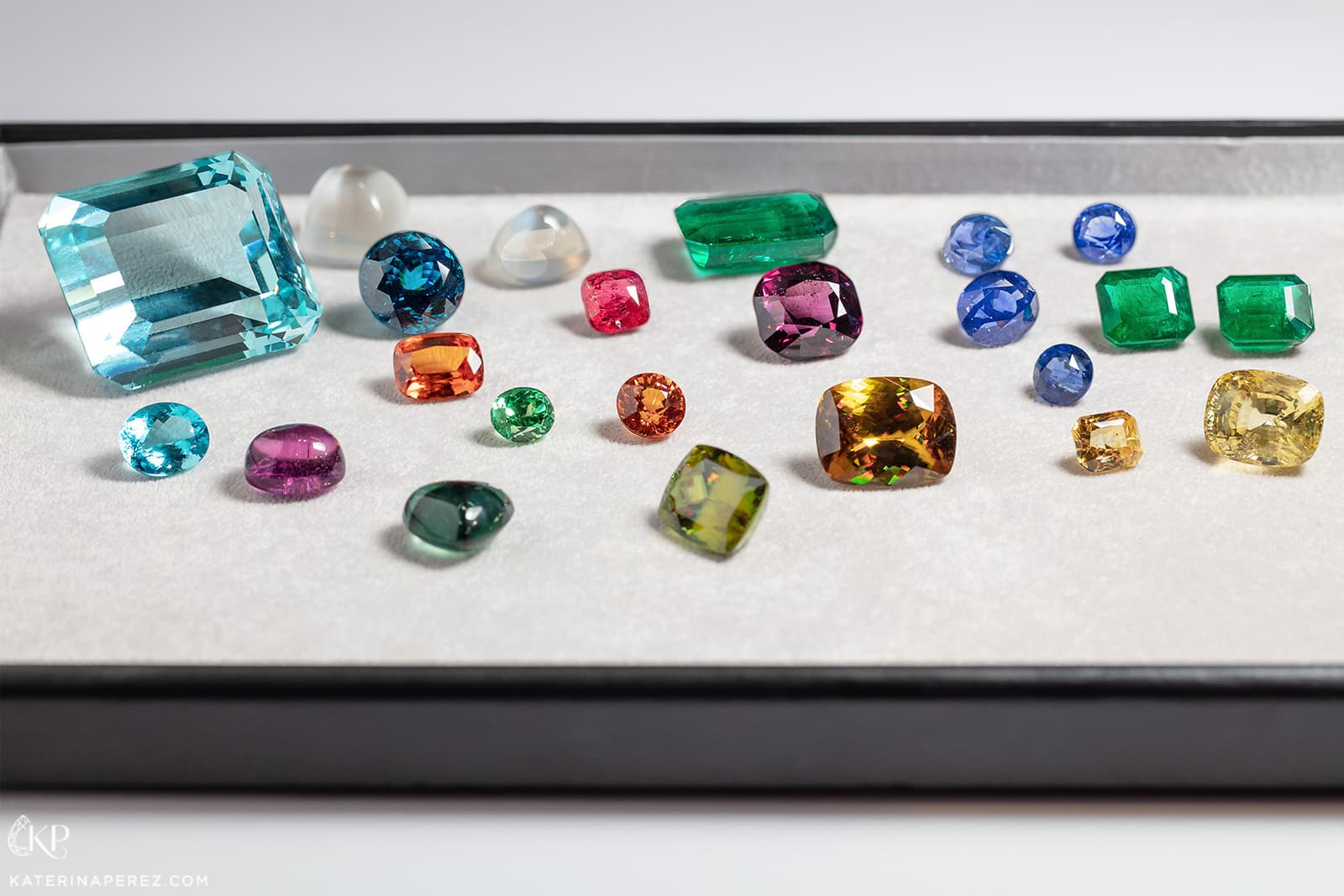 Ilya started by purchasing stones for his family's business, but soon his collection grew so much that it turned into a separate project: an online platform for selling precious stones in the Russian market, gemstock.ru. "Eventually, we began to receive enquiries from people searching for or looking to buy gemstones not only in Russia but also in Switzerland, Italy, France, Singapore and countries in the Commonwealth of Independent States. With the number of requests increasing each month, I couldn't deal with them on my own. The search for and selection of a precious stone with particular characteristics can sometimes take weeks so I decided to open a new company in Bangkok. Now we have an office and a boutique in the Jewelry Trade Center, we exhibit at the world's largest jewellery exhibitions and are based in the very centre of the global 'gem hub'. We also have 8 specialists in stone trade: 4 in Bangkok and 4 in Moscow. The team speaks English, Chinese, Japanese, French and Thai. The team is small, so we have to work digitally and remotely. We have internal chats, channels and online tables. For the client to see an accurate visualisation of the colour of a stone – which is very important and time-consuming – we have equipped both offices with the same photo studio! Our sales platform is now international and being translated into Chinese. Today we work not only with the end customer, we are also a supplier of stones for many participants in the jewellery market: manufacturers, workshops, private dealers, designers, gemmologists, and so forth," explains Ilya.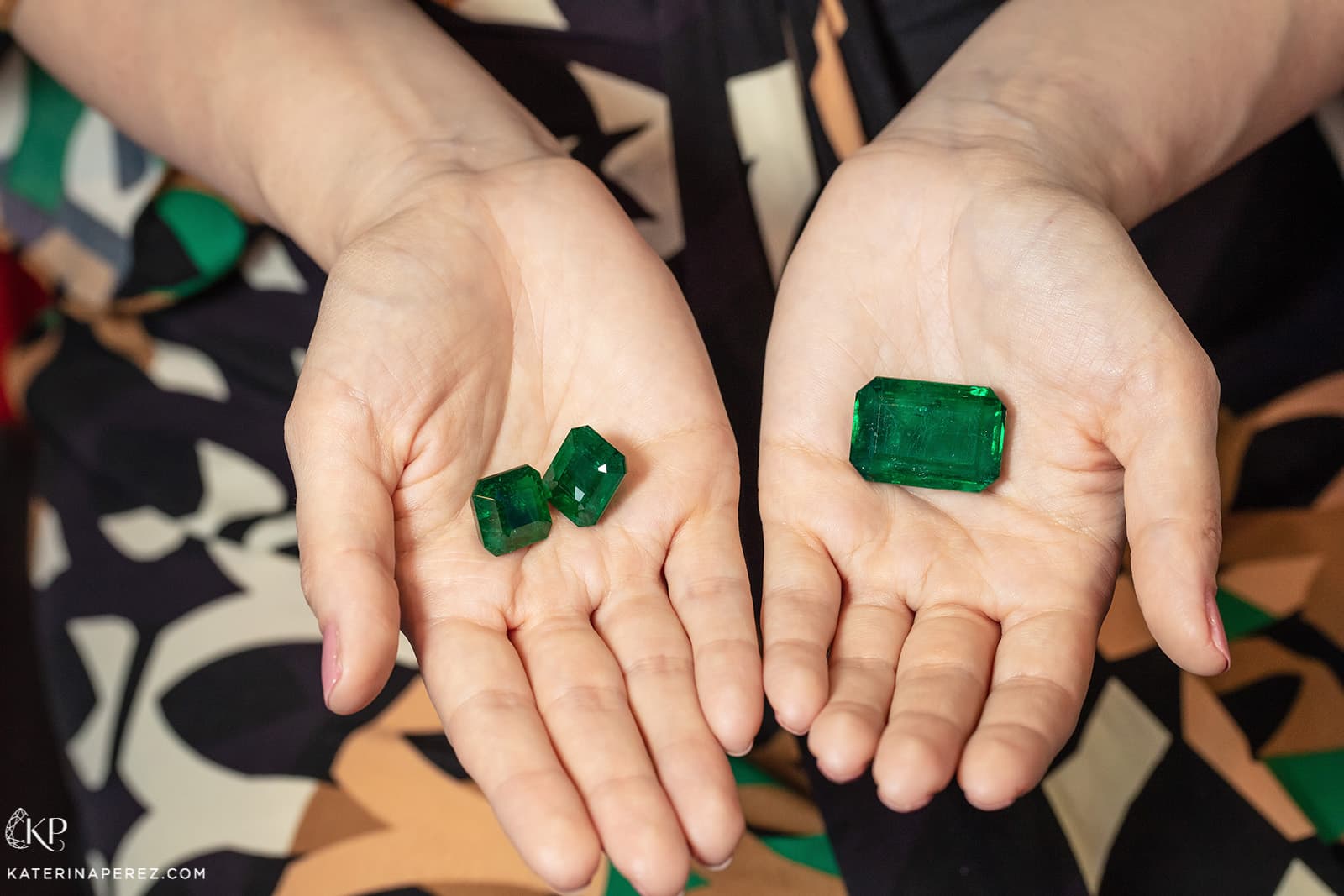 Thanks to such a thorough approach, Ilya was able to earn the trust of both customers and suppliers. Online sales of 10, 20 or even 30 thousand dollars are far from the limit. Does a limit even exist? "The most expensive one-time sale through the website was a stone that sold for $170,000, a Paraiba tourmaline weighing over 24 carats. It was a rare specimen without inclusions and with a slightly greenish tint – my very favourite colour of this rare tourmaline!" replies Ilya. Podnebesny still visits the mines in Myanmar, Sri Lanka, Vietnam, Cambodia and Afghanistan, buying not only faceted gems, but also rough minerals; his company in Bangkok also carries out some stone cutting work. Direct participation in all the industry's processes allows Ilya to consistently increase his level of expertise and maintain friendly relationships with suppliers. He is good at detecting the slightest changes in global market trends relating to coloured stones, something that I noticed during our lengthy conversation at the international exhibition in Hong Kong.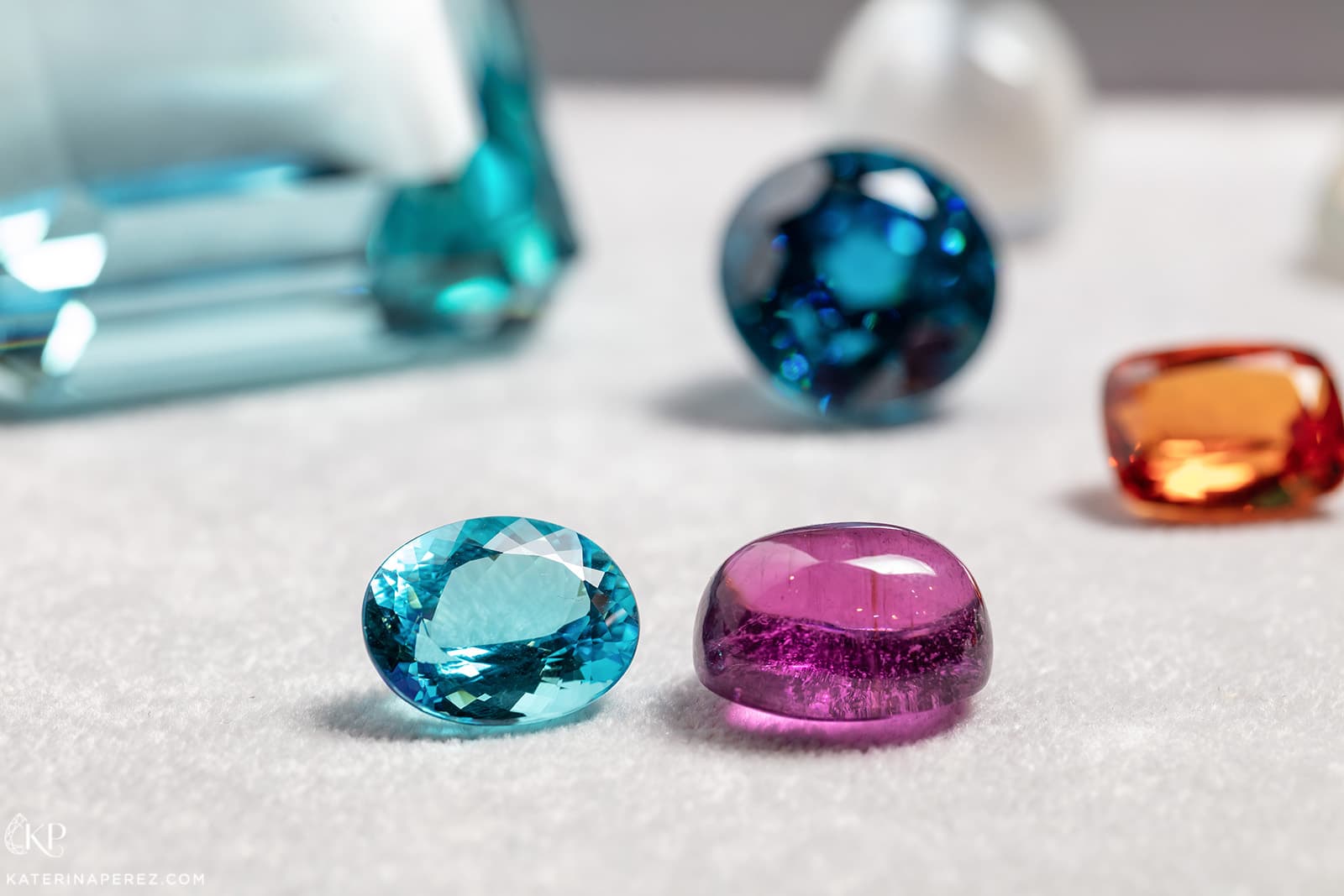 "There are trends in the market and tracking them is extremely important. This is the key to successful development. Continual involvement in every stage of the process, from production to sale to the final consumer is essential. For example, the prices for red Mahenge spinel at the moment keep going up. The situation in Tanzania, where it is mined, is unstable. As I work directly with a supplier in the region, I know when to buy this rare mineral and when to anticipate price surges. Today, large bright red samples of Tanzanian spinel that are of high jewellery quality are more expensive than Ceylon sapphires and Colombian emeralds. People are not used to it yet which means prices will continue to rise until the buyer realises that this material is much rarer, more unique, and therefore valuable. This also applies to many other stones, the production of which is minimal given the constantly growing demand," the young businessman tells me.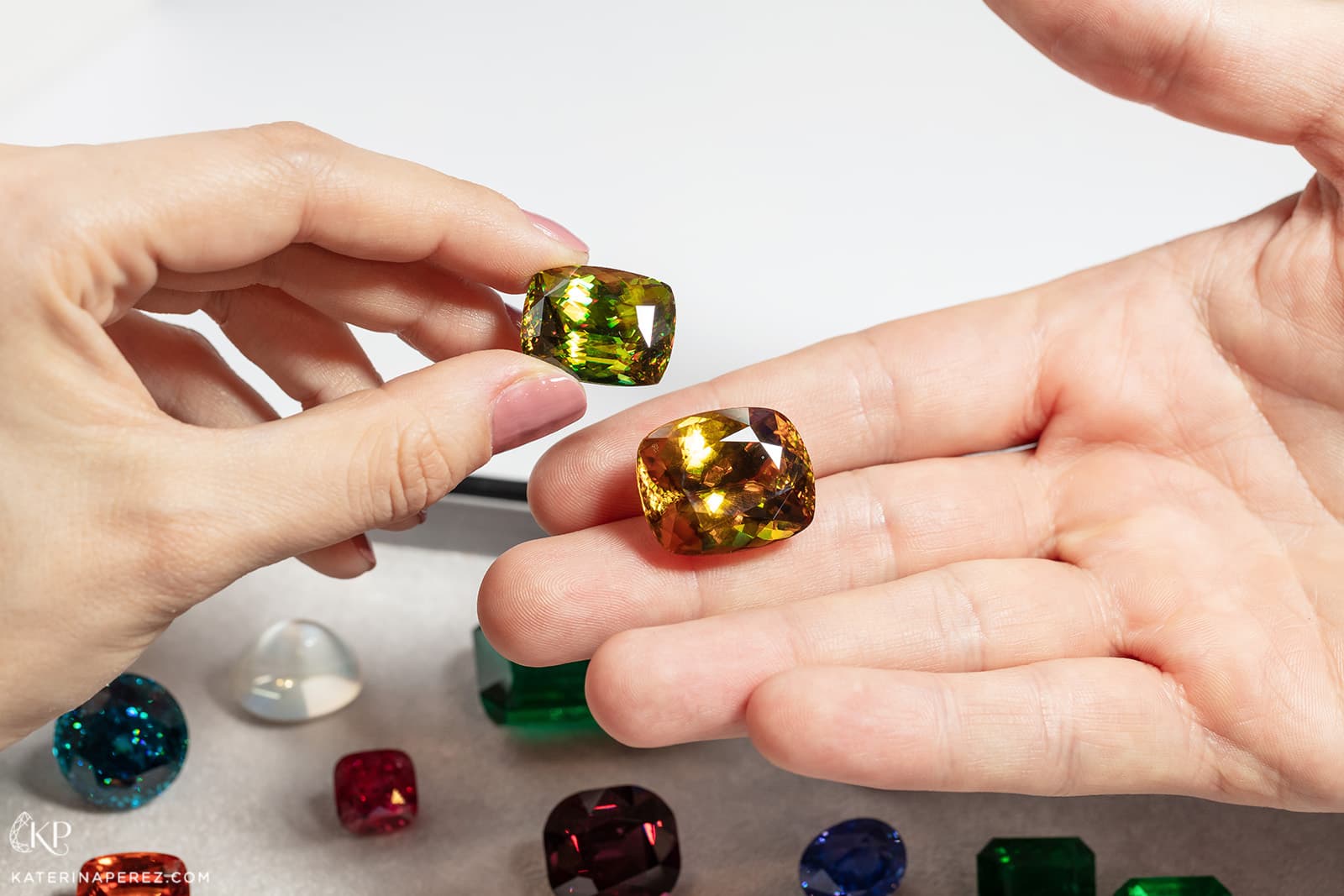 Ilya is prepared to share his knowledge so he conducts original training courses in Bangkok twice a year. "We offer practical knowledge and skills, teach you to improve your market instincts, spot the most valuable colours of gemstone, understand pricing, and to talk about the evaluation systems of various gemmology labs. We share with you the life hacks of negotiating with dealers and how best to present stones to the buyer. Join us!"