Firstly, I'd like to draw your attention to the fact that Designers Vivarium was organised by Vivienne Becker, the jewellery historian who personally selected 20 participants, each of whom prioritise distinctive design. Generally, these participants do not present their collections at exhibitions, so GemGeneve visitors had a truly unique opportunity to acquaint themselves with innovative, interesting, private brands.
Oriane Khoury made her début at GemGeneve with her first collection of high jewellery art, which included four large sculptured bracelets. Their bold design was inspired by the the traditional bracelets of Gabon, her native country – in fact bracelets of this kind were once used as currency in this part of the world. Each piece was a wearable art piece, notable for its extremely complex and unusually bold form.
Like Oriane, Isabelle Syz is a brand new jewellery designer from Geneva. Following in the footsteps of her mother-in-law Suzanne Syz, Syz Fireworks creates limited edition jewellery based on distinctive aesthetics and inspired by a host of art movements. Isabelle works with titanium, dreaming up bright designs using the unique metal as a key component. My personal favourite is her 'Jungle Fever' bracelet and ring - tributes to nature - in gold-green titanium and rose gold with 280 diamonds.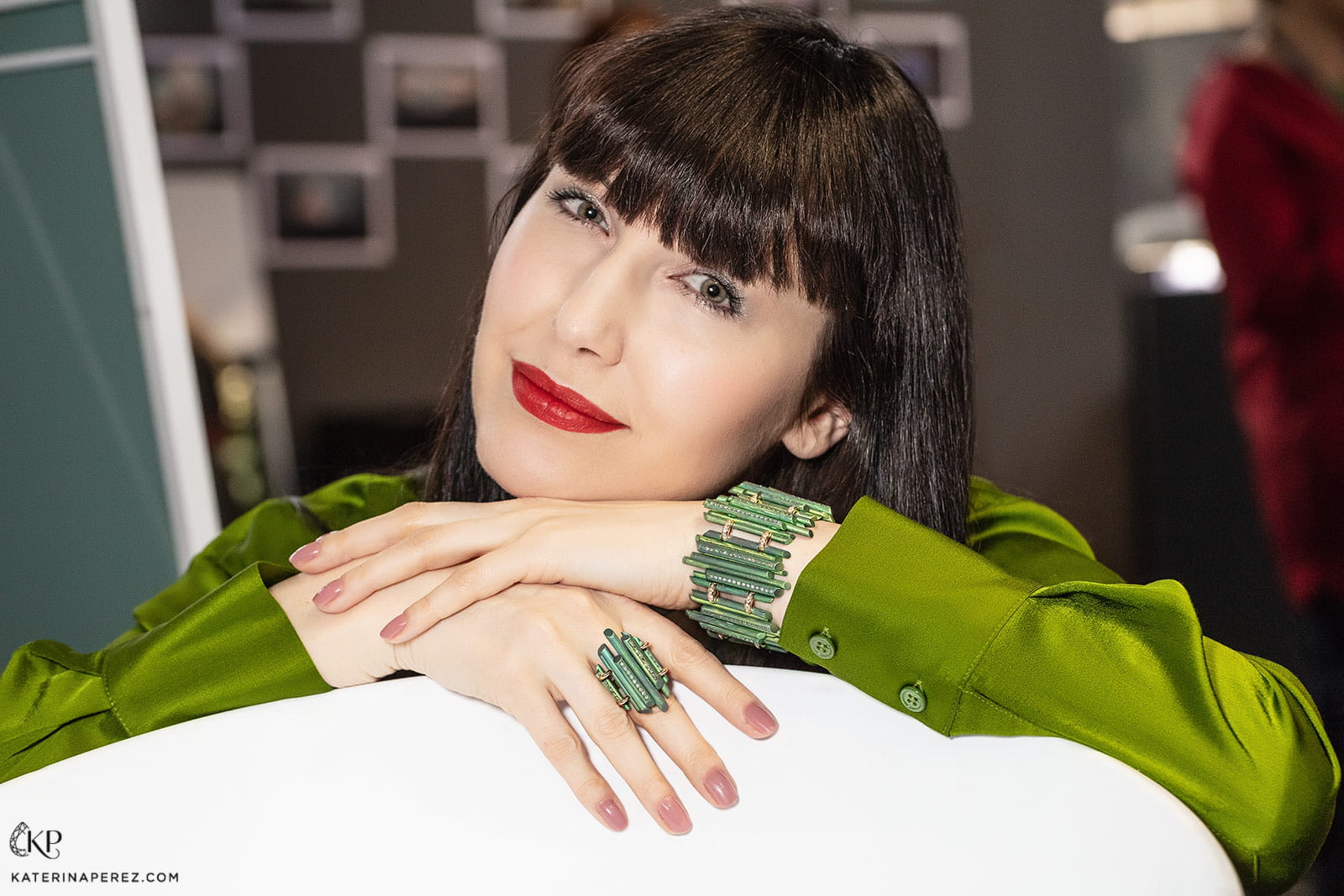 Before running his own brand, Nicholas Lieou worked as a designer in the department of high jewellery at Tiffany&Co. However, his creative thinking pushed him to start designing under his own name. At GemGeneve, he presented several of his own jewellery lines "with a twist", and I was especially struck by his 'Orchid' earrings. Nicholas opted not interpret the flower literally in his piece, so the body of the ear pendants were instead designed to imitate petals, which can be opened to reveal pear-shaped tourmalines.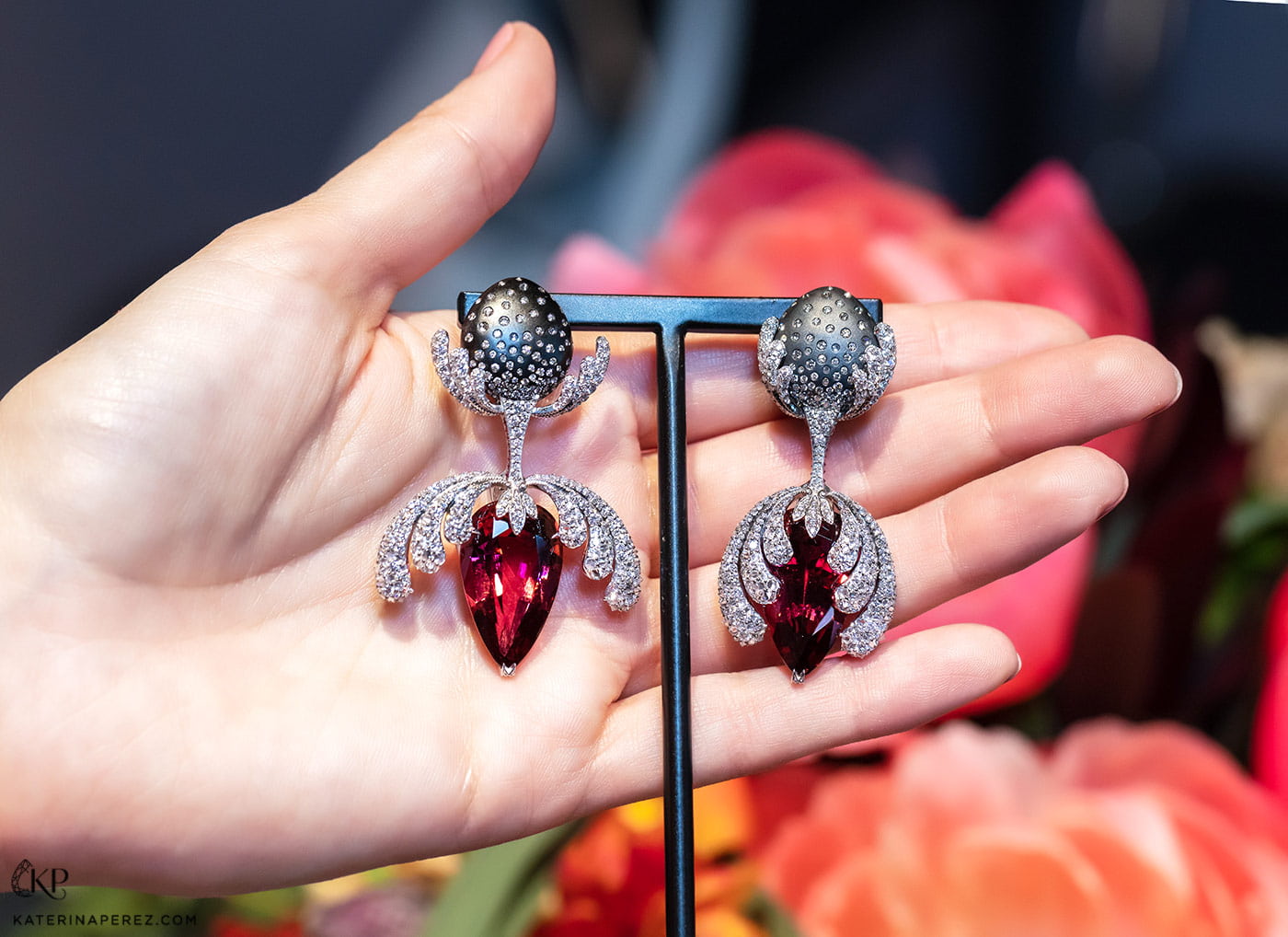 Milio
The founders of Milio, Olga and Lyudmila, are a mother-daughter creative duo hailing from Moscow. Together, they create artistic gemstone-led pieces of jewellery that are unlike any others you may come across. One of the examples is the 'Supremus' cocktail ring, embellished with tanzanite, ruby, emerald and diamond - all set at different heights. The shank of the ring was also very striking, having been designed so the ring can stand on its own. This piece was inspired by the works of Kazimir Malevich, and became the first of 5 masterpiece rings included in Milio 'Suprematism' collection.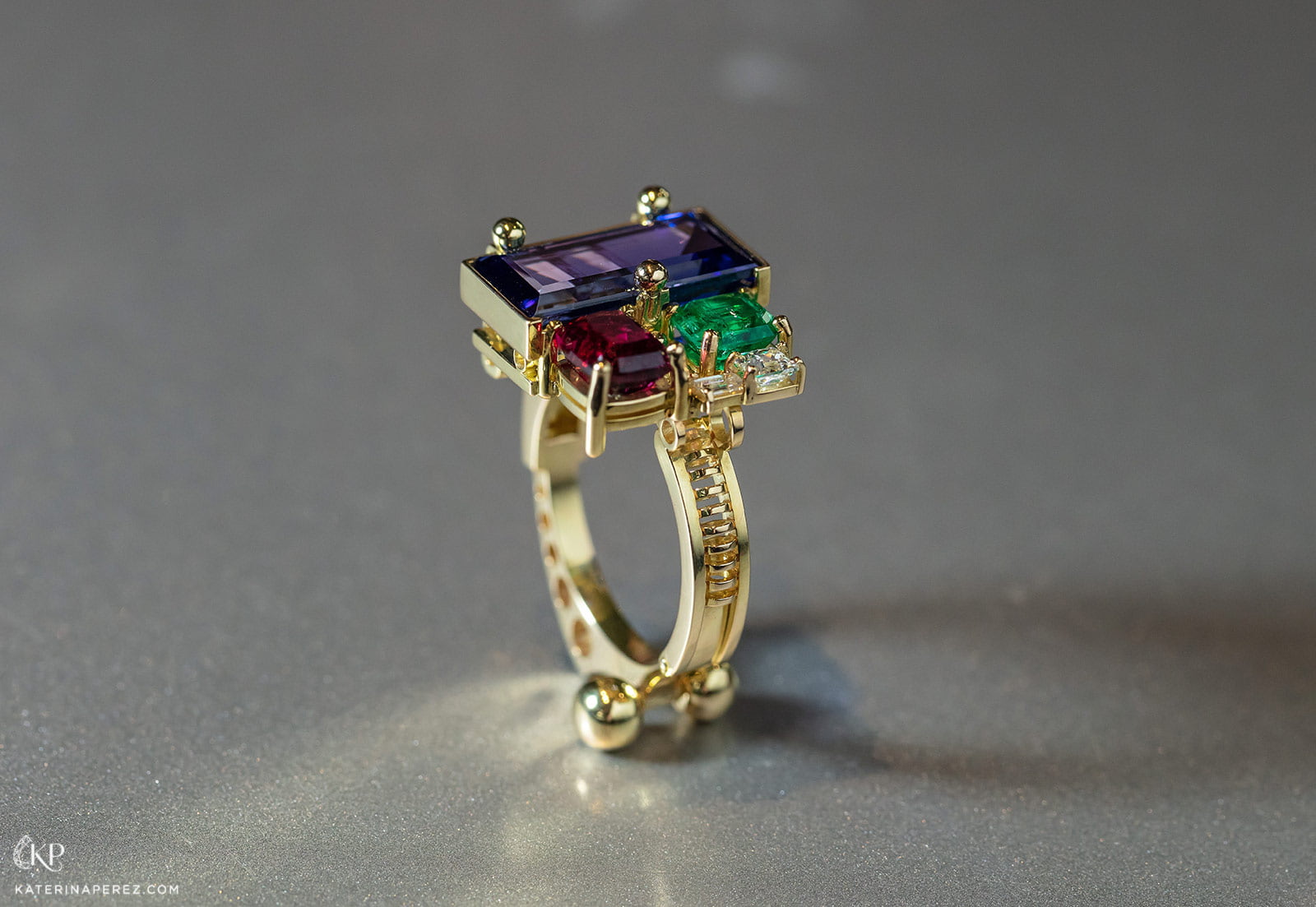 Tatiana Verstraen designed jewellery for Chanel since 2011, but the desire to create something of her own took hold, and in 2018 she launched her eponymous brand. All her jewellery - no matter how simple or complex - is thought through down to minute details from the point of view of design and ergonomics. For her Geneva début, the Belgium native brought pieces from various collections, including her iconic diamond earrings with long chains cascading from behind the earlobe.
The Designer Vivarium space has become something of a holy grail for emerging creatives and their innovative jewellery. Choosing 5 stand-out jewellers was incredibly difficult, because pretty much every single piece I saw was original in its own unique way.
I'd like to salute every Designer Vivarium participant for their bold approach to jewellery design and for their desire to create something which stands apart, something of their own, and something which is not solely based on the final price tag.