The idea for a collaboration between the fashion and jewellery brands came about as a result of a meeting between the owners. The Rohmir and Morelle Davidson boutiques are opposite (is this correct?) one another on Maddox Street, and one day the clothing designer Olga Roh and the jeweller family agreed to join forces on a project. London Fashion Week seemed like the perfect opportunity.
You probably haven't heard of Morelle Davidson since brands, which only work with rare and exclusive jewellery often prefer not to have much publicity attached to them. Nonetheless, to give you a quick idea, I can tell you that at the head of this family business are the three Abramov brothers who over thirty years ago started supplying precious gemstones and fine jewellery to companies and private clients all over the world. In 2012 they opened a small boutique in London's prestigious Mayfair where they sell rare antique pieces by Van Cleef & Arpels, Cartier, Bvlgari, Sterle and other big brands, as well as new jewellery with rare precious stones and pearls released under Morelle Davidson's contemporary collection.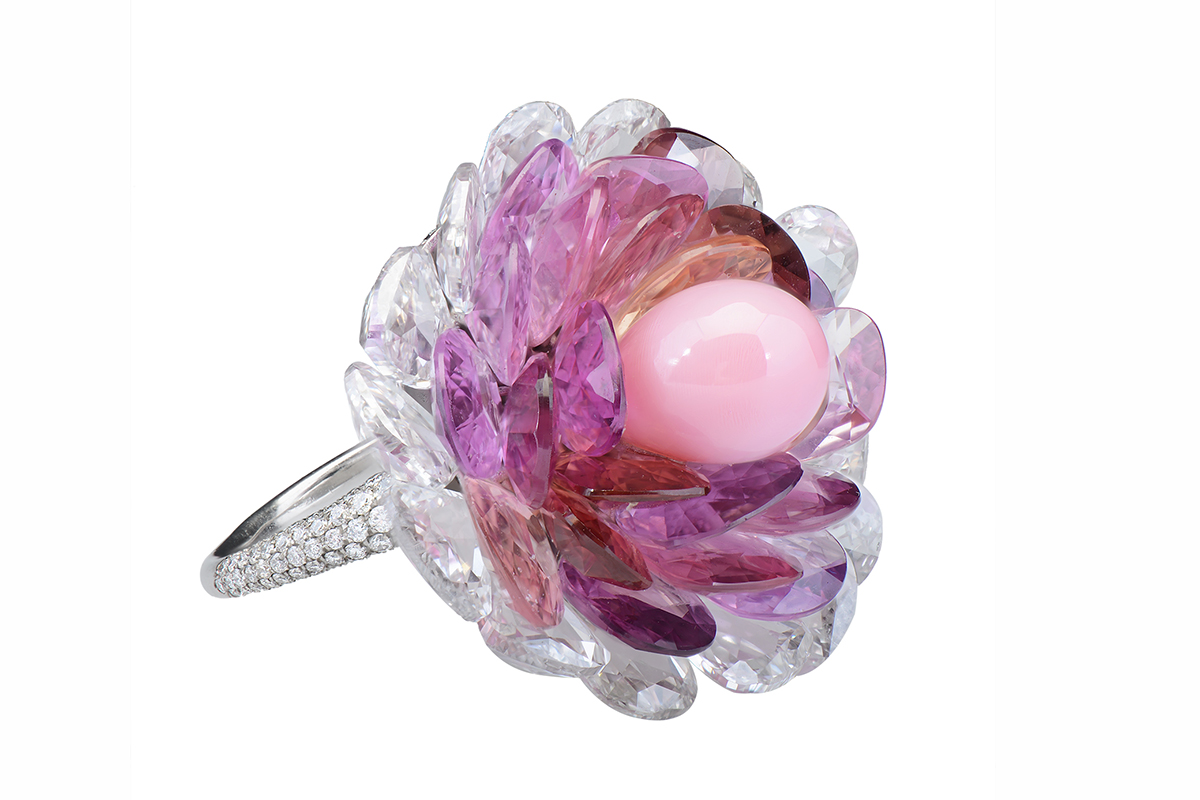 Back to the fashion show, which I eventually managed to get to via a trip backstage. Everyone who had been invited took their place, readied their cameras and rooted themselves to the spot in anticipation. The music kicked off and as the beat dropped the models started to appear, exquisitely made-up and decorated with impossibly long false eyelashes, their hair styled high. The outfits on display varied from elegant evening gowns, long lace skirts and leather trousers to coats with prints and sequins. I was more interested, of course, in seeing how Olga Roh managed to weave Morelle Davidson vintage jewellery into the modern outfits of ROHMIR's 'The Dolls!', which are usually more than enough in themselves.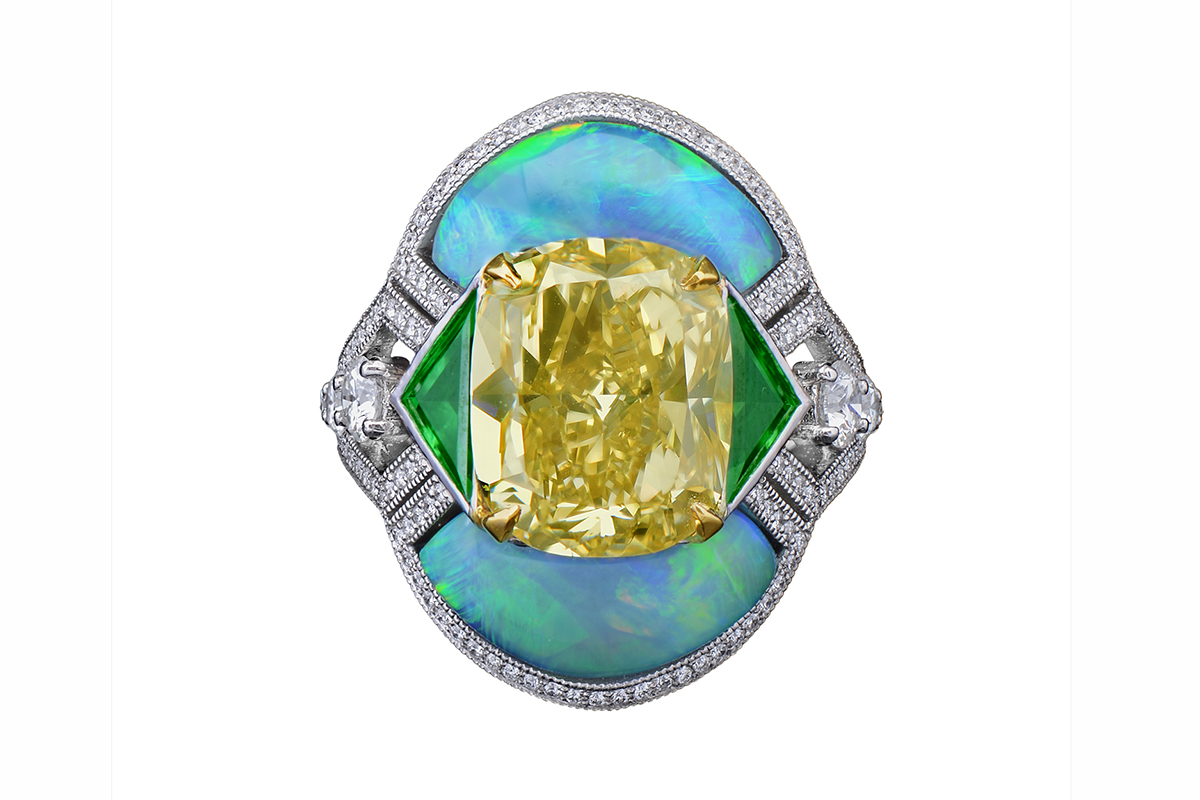 The result exceeded my expectations and I can only praise the designer's efforts: Olga succeeded in showing everyone there that even the more expensive jewellery can effectively be combined with fashionable outfits and need not only be worn to special occasions. Who would possibly have thought that a necklace made of conch pearls, considered to be one of the most rare and expensive types of pearl, could go so well… with a sweater! Not to mention worn back to front. Nor did the combination of earrings with rhinestones and pink feathers with a diamond 'Riviera' necklace put me off in the slightest, no matter how strange they may have seemed being worn together.
A vintage brooch on a high-necked sweater or overcoat? But of course, why not!
The emeralds, diamonds and pearls of Morelle Davidson sparkled alongside the more muted sheen of the rhinestones, and together they looked sassy, stylish and utterly original.
Photos are courtesy of Rohmir and Morelle Davidson