Graziela was born in Brazil, a country that holds some of the world's most rare and valuable gemstones in its quarries: aquamarines, emeralds, topaz, amethysts, diamonds, Paraiba tourmalines – it would probably be easier to list those minerals that cannot be found here. Since she was a child, she has spent numerous hours in jewellery ateliers watching her grandfather at work. The magic of transforming an unworked mineral into a glittering gemstone totally entranced her. Since her grandfather worked exclusively by hand, he instilled in her a truly deep respect and admiration for this form of craftsmanship; achieving the same result is simply impossible if you're working with machines.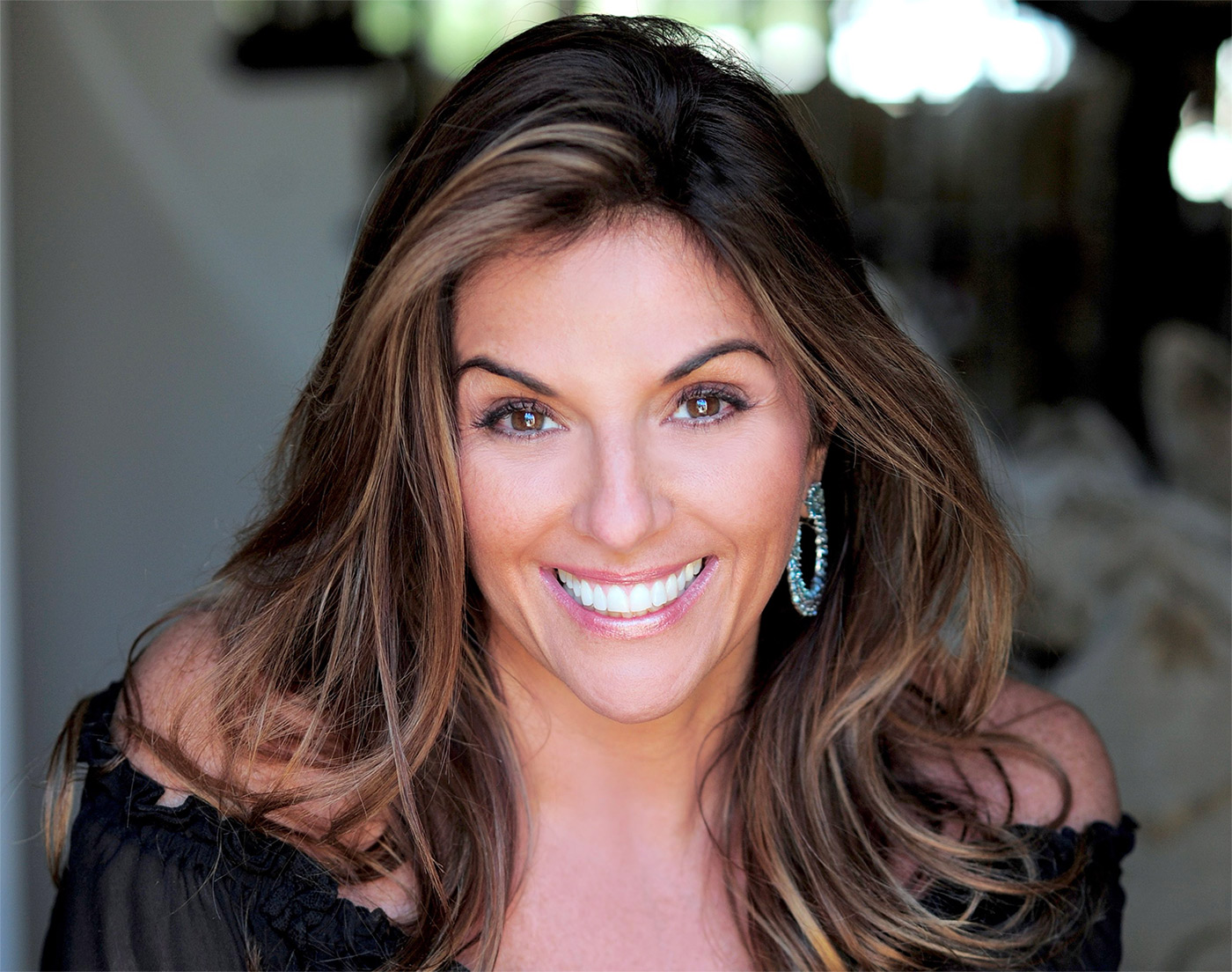 The experience of her grandparents, who enjoyed incredible success in the entrepreneurial sphere, also, undoubtedly, had a positive influence on Graziela as she courageously took to realising her ideas. When she was already a teenager, she set out on a journey around the mining towns of her native Brazil in search of her own precious stones.
It was at this point that Graziela began to establish and develop her relationships with miners that satisfied her aesthetic needs and quality standards. She then created her first jewellery sketches, based on the colours and shapes of these stones. "When it comes to formulating my collections, precious stones are my guiding light. It's is a reliable and truthful route!" explains Graziela. A little later, she received a diploma from the Gemological Institute of America (GIA), confirming her practical credentials, and founded her own jewellery brand: Graziela Gems.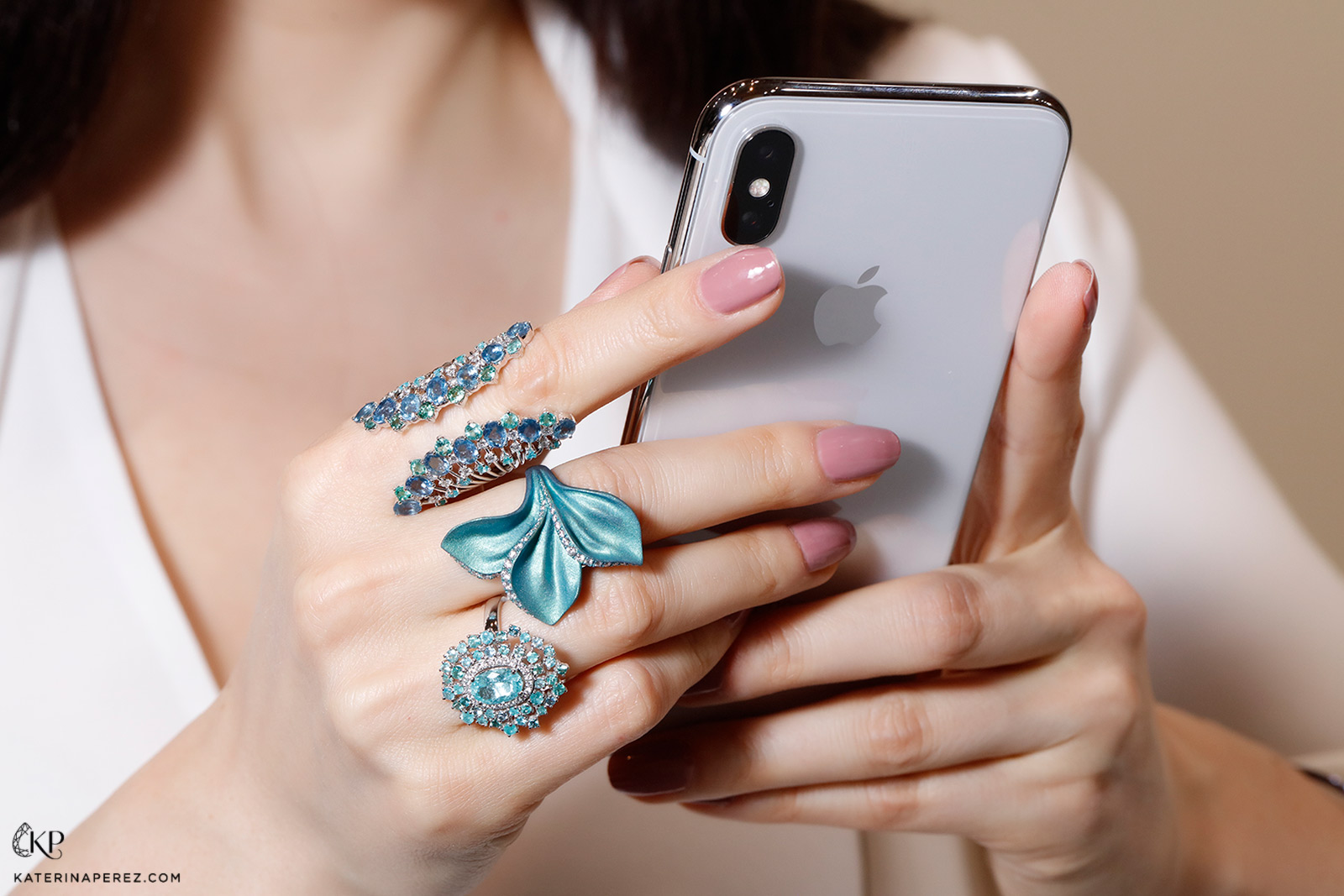 So what kind of jewellery does Graziela Gems offer its clients? As with the precious stones in Brazil, it would be easier to list the things that aren't already in their gemstone arsenal! See for yourselves: a wide range of stylistic creations, ranging from classical forms to trendy solo earrings, cuffs and two-finger rings.
At the Couture Show exhibition, the designer exhibited her titanium jewellery for the first time: notably a set of earrings and a ring with detachable components, alongside other jewellery sets. "Working with titanium is extremely difficult and requires heavy machinery to achieve the desired result. It took my craftsmen in Florida 15 months to create these earrings and rings with indicolites, Paraiba tourmalines and diamonds," says Graziela.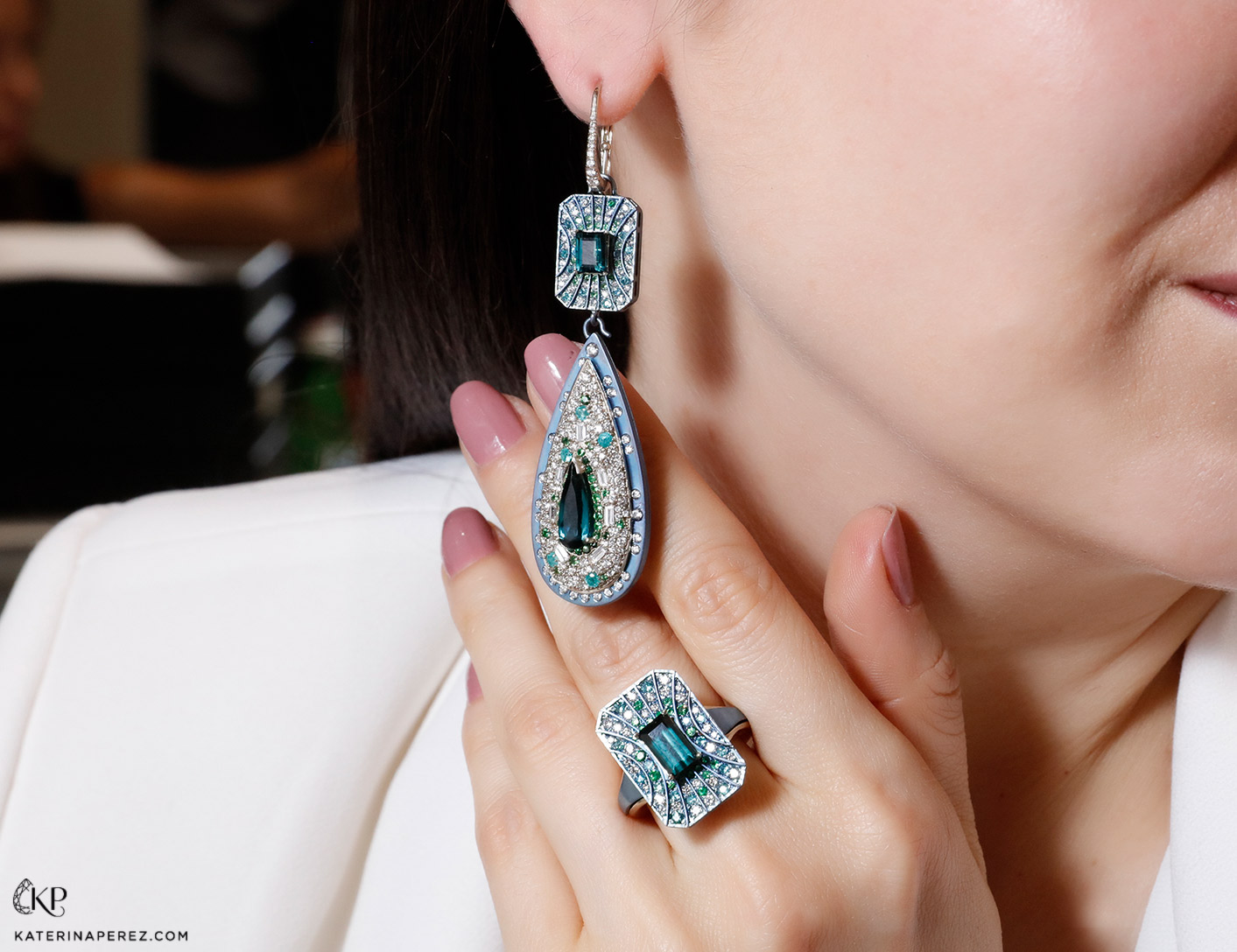 Everyday collections can be seen alongside one-off high jewellery pieces. Classic precious metals and stone (gold, platinum, diamonds and sapphires) are intermingled with gemstones that have incredibly rare characteristics and carat weights: Paraiba tourmalines, opals, aquamarines, some of which have entire collections dedicated to them!
It was at Graziela Gems that I first saw aquamarines of a unique darker blue and green colour last year. These are only mined in Brazil. Their hue is reminiscent of blue denim and so much deeper than the common green-blue tint of aquamarines. Graziela has given this unusual beryl the romantic name 'midnight aquamarine' and used it to form several collections, each with an entirely different stylistic orientation. This year, in fact, the Brazilian designer's rings, made with the dark blue and green stones that were mixed with a stream of opal and chalcedony, stunned me.
Graziela finds the inspiration for her work in Brazil: in its nature, architecture, joy, colours and people. Maybe that's why the part of her work she loves best is observing the transformation that occurs when a client puts on her jewellery. "A person's energy and beauty are what give jewellery life. It is pure happiness! Not to mention, knowing that these treasures will one day be passed down to someone's daughter, granddaughter and niece – it's such a wonderful feeling!" Graziela tells me.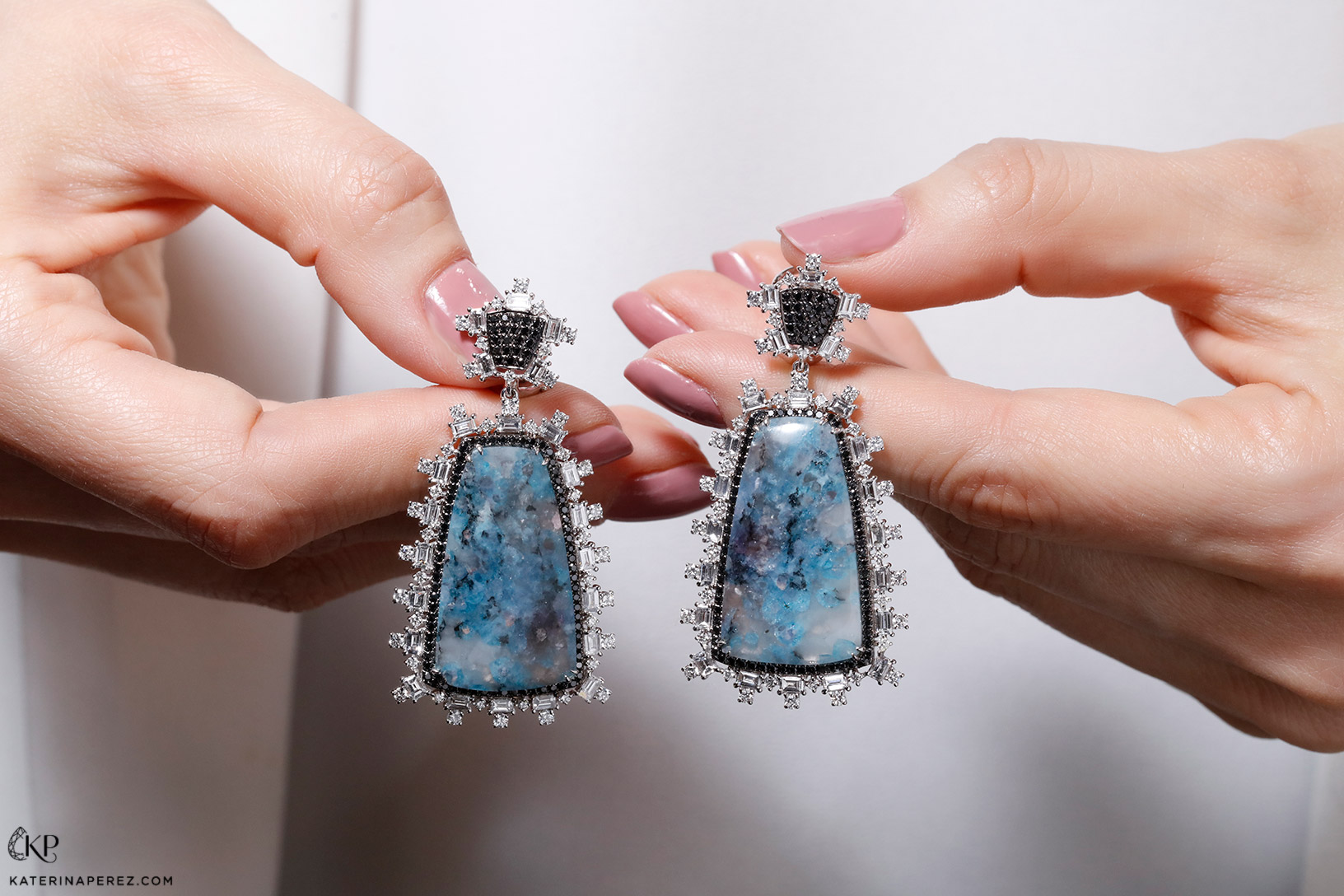 Graziela Gems jewellery is sold in the USA, Bolivia, Puerto Rico and Mexico boutiques and on the brand's website (www.grazielagems.com), where true beauty knows no bounds!