Danielle Gregory describes herself as a "treasure hunter extraordinaire" on the website of her eponymous fine jewellery brand, D.GREGORY. Based in New York and operating from an appointment-only salon, Gregory studied at the Fashion Institute of Technology in Manhattan and later worked for two jewellery designers and a diamond company. In our conversation, she describes both experiences as valuable, but admits it was the "creative side that drew me in" and that she was "passionate about design from day one".
Now, having worked as a jewellery designer for almost 30 years, she is presenting to the world her own unique vision – D.GREGORY. She says: "I decided to share my creations with the world because the time felt right. I had acquired decades of knowledge, being both a consumer and collector in the industry. I felt like the market was missing something. I wanted to bring style and taste from the past together from many angles."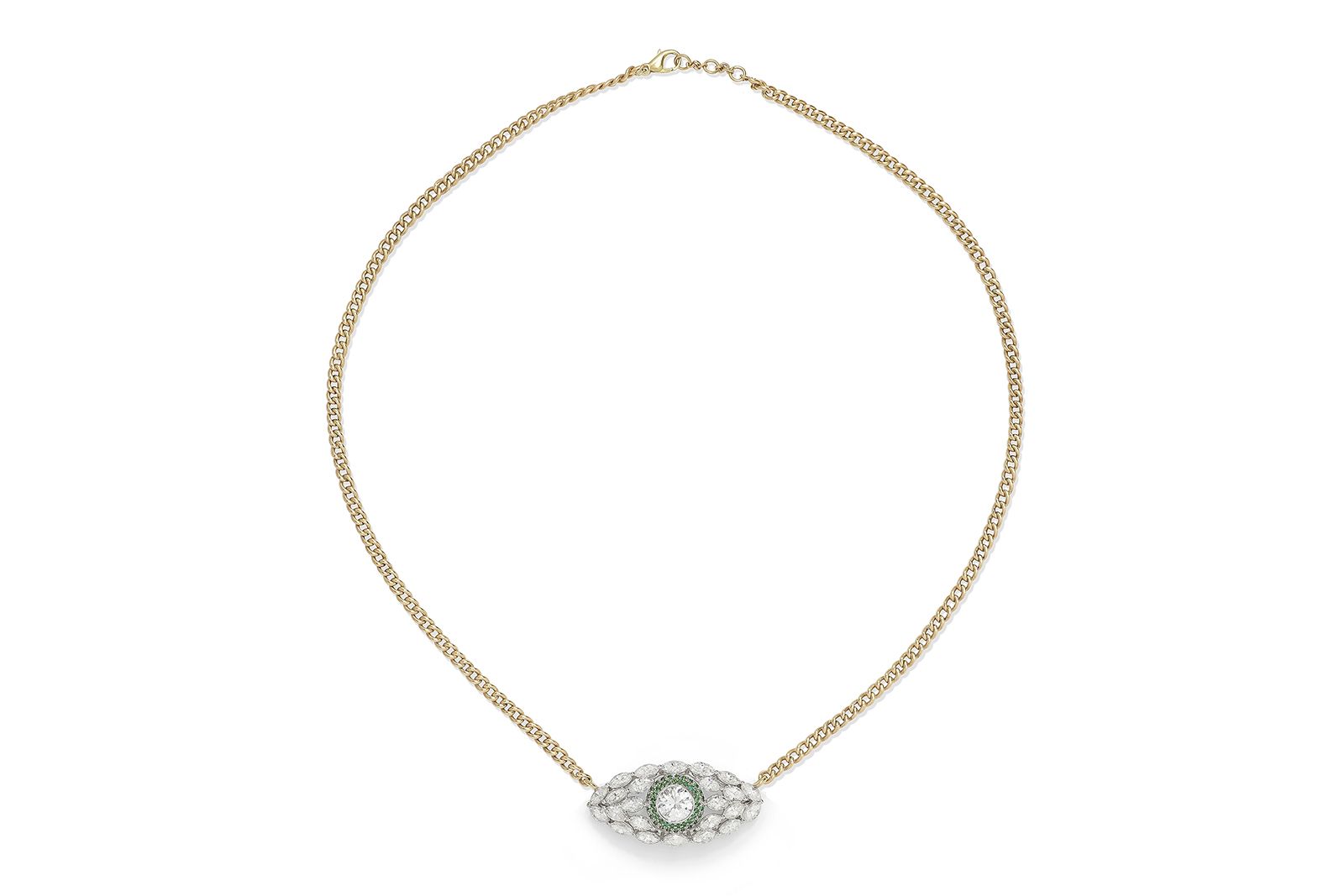 Here, I'd like to invite you in on a recent conversation I had with Gregory about remarkable women, goals for the future and, of course, fine jewels. I am sure you will find the universe Gregory has created to be as fantastical and enjoyable as I do.
Katerina Perez: The idea of history and jewellery fusing together is very alluring. Who would you say are your historical icons and why?
Danielle Gregory: My dream job was to become an archaeologist, a Bond girl, or a Queen. They all didn't happen for reasons beyond my control! I am obsessed with everything history, mostly from Egypt to post World War II. I will always and forever be a student. I would say most of my inspiration comes from researching historical references of the jewellery or interiors of a certain era and culture.
My historical icons are strong women, of course! I was brought up in a family of strong women from Eastern Europe. When I think of the kingless queens like Elizabeth I, Cleopatra, Victoria, Hatshepsut, and Nefertiti, I think these are the women who inspire my collections. Also, many other women in history who were not queens are an inspiration, like Maya Angelou for her words, Jane Goodall for her great respect for animals, Jane Austen for her writing, Ruth Bader Ginsberg, as well as controversial women in history like Veronica Franco (a merchant's daughter in Venice who became a rebel courtesan in order to be with her noble lover and have access to libraries and knowledge) and Marchesa Luisa Casati who lived a bold theatrical life (walking the streets with her leopards) not caring what others thought.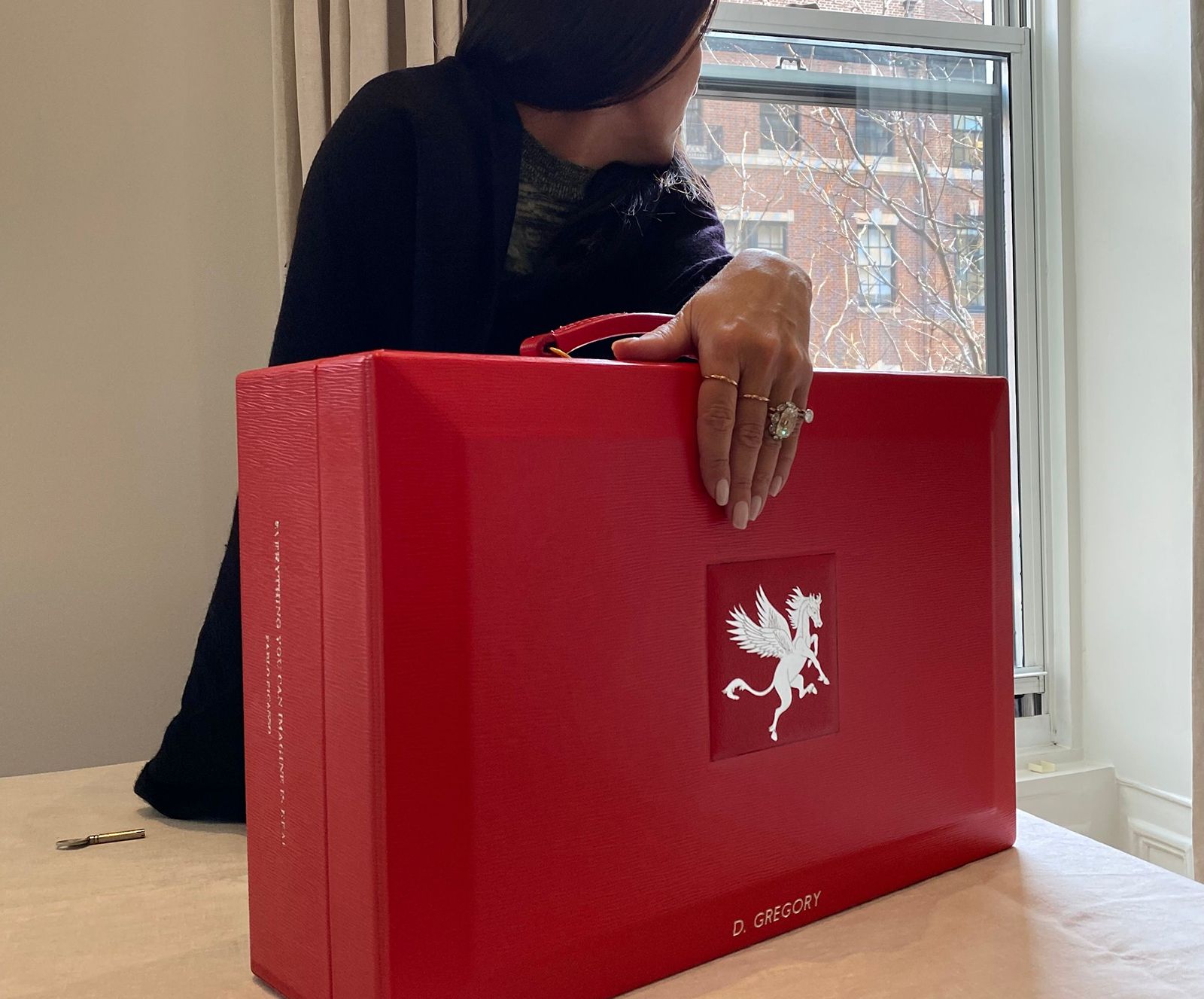 KP: What are some of your most iconic pieces?
DG: Alora is a ring design set around a very old cushion cut Type IIA diamond. I adore the shape of cushion cuts; the elongated form is so regal and so unique compared with the modern cushion-cut shapes. I source the centre stones, which are always surrounded by oval-shaped bezel-set diamonds, set not as a halo but just below so that the centre stone has a presence and the ovals act like a skirt dancing around the stone. Of course, the modernity of the shank is what makes it sexy for today, in the way the band mimics the shape of a woman's body (I call it my sexy shank). Each time I look at Alora, it takes me back to another era - a time when you would see this ring sparkle under candlelight. I enhance the stone by making it look as though it was an heirloom but at the same time giving it modern lines.
The Vesper Collection is inspired by the mythical unicorns horn called the Alicorn. It is said to have protective properties and magical power. I have had a love for the unicorn since I was young. I have always found it so beautiful and angelic and as a child I truly believed there was a magical world beyond which we lived. I have a great imagination. I love true historical stories and those of lore and mythology. All my pieces have a story. I want the wearer of my jewellery to have their own story.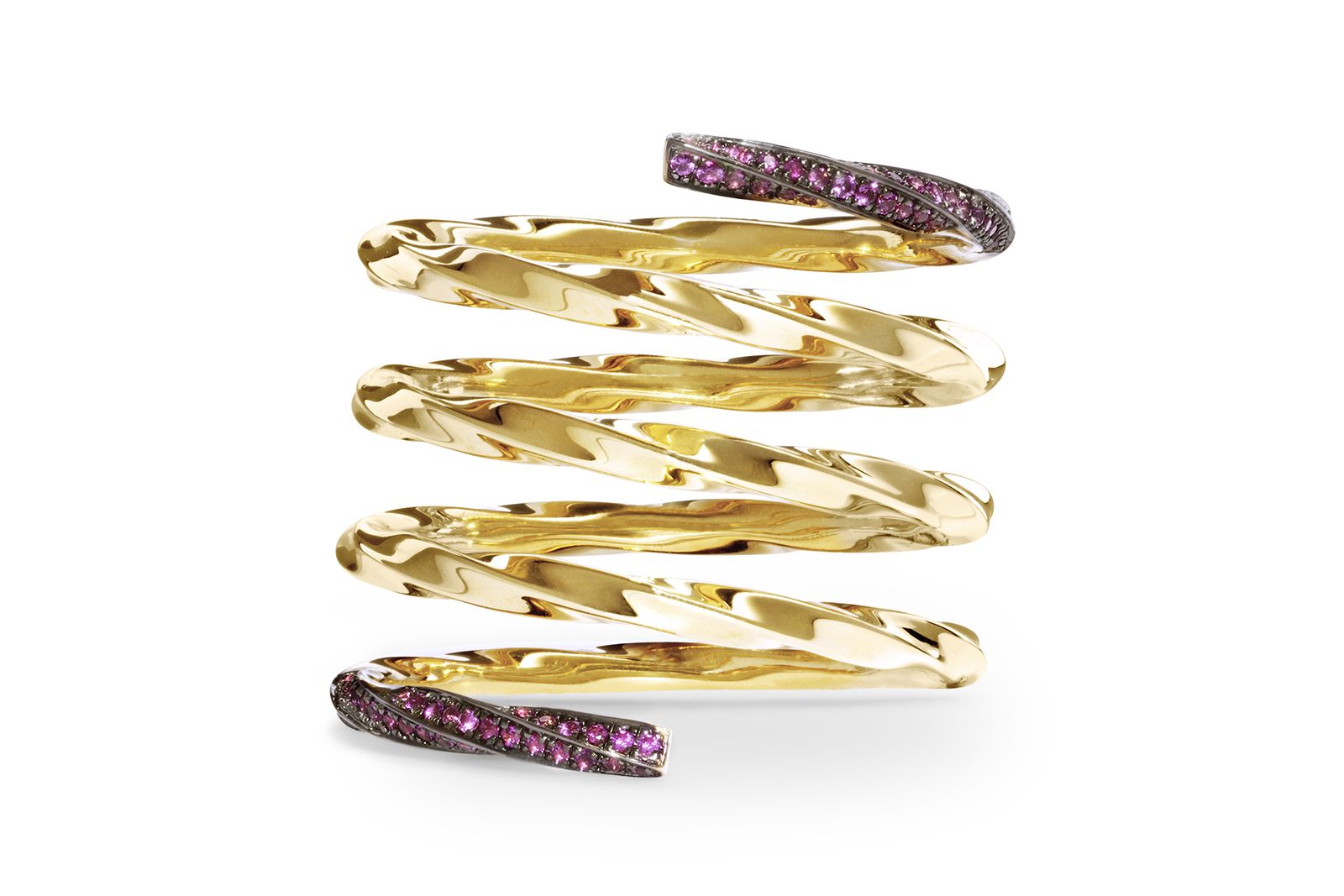 My aesthetic is the bold encounter of history and modernity. It could be a stone that I find old or new, an element of architecture, the detail in a Renaissance garment, inspiration from estate pieces, a floor pattern, a historical gate, a balcony, Versailles, ornate gardens, the knights gallery at the Met Museum with the intricate work on the armor, Medusa, Greek mythology, the Egyptians and their beliefs and practices, the draping of materials on Roman statues carved from marble – the list is exhaustive.
KP: How do you want women to feel when they wear your pieces?
DG: I want every woman who wears my pieces to feel like they have something utterly unique. Everything is handmade in New York, and I oversee every piece. When something is made by hand and given love and attention, there is a certain energy that emanates. I have a hard time parting with certain pieces. I always want the jewels to end up on the hands, arms, ears, and necks of a woman who has an inner strength, who knows who she is, and feels as though she can conquer the world with her D.GREGORY armour.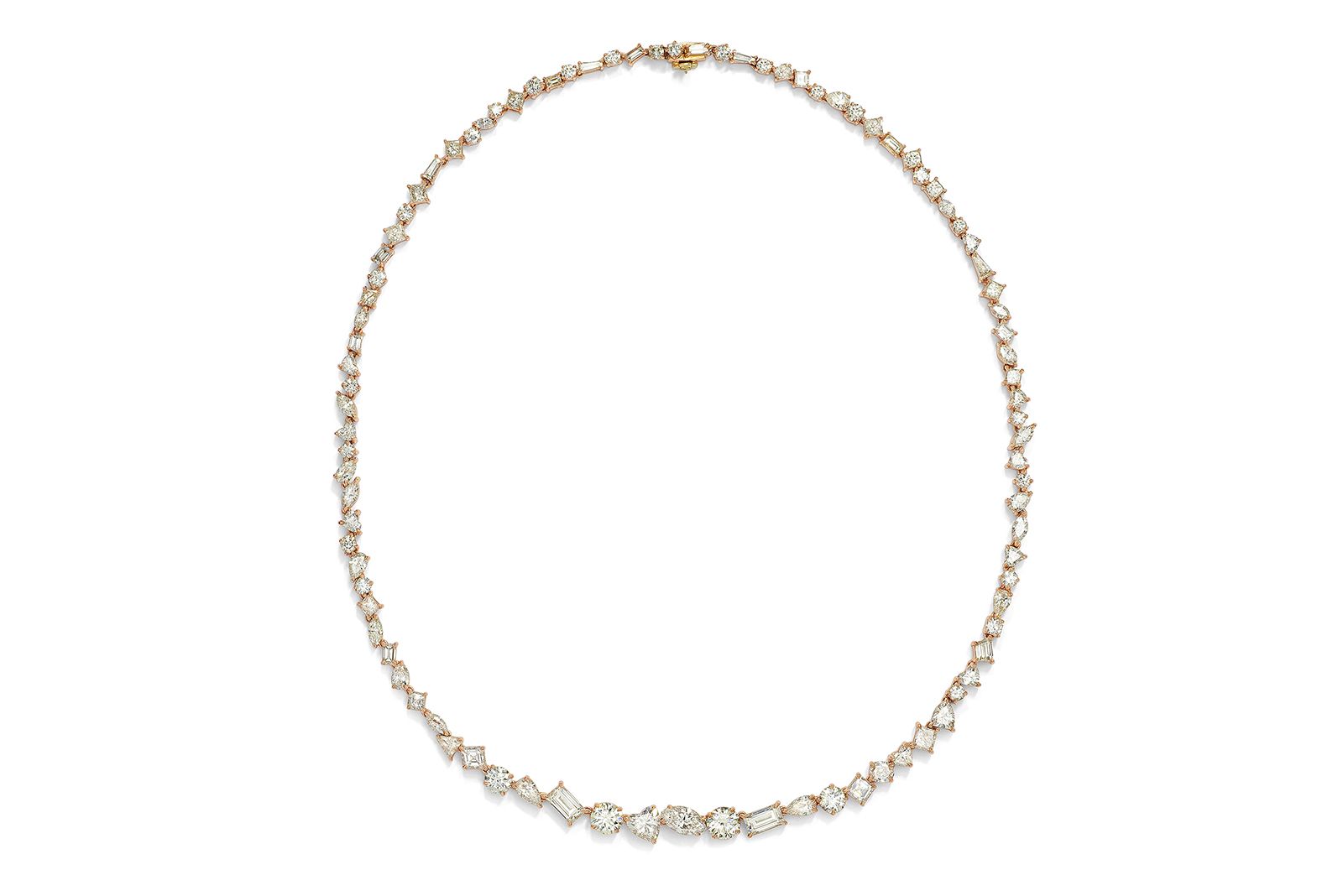 KP: Are you working on any special pieces right now?
DG: I am working on a pair of moonstone, pearl, and diamond chandelier earrings. They have been a work in progress for more than a year now. I had to source the perfect size and colour of moonstone. Quality moonstones are difficult to find. Great things take time.
KP: What are your ambitions for D.GREGORY?
DG: I have so many designs that I want to bring to life and not enough time since I officially just launched and am wearing many hats. The jewellery business has changed so much. The quality is not what it used to be. The master craftsmen are dying out and the same level of craftspeople is not there to replace them. Our goal is to help curate a client's collection of jewellery. We keep files on each of my personal clients. It is like a concierge doctor's office here, instead of bloodwork we have finger sizes, sketches, notes, photos. I take my job very seriously. Customers leave with a jewel in our glorious blush leather boxes, in our D. GREGORY bags printed with Renaissance illustrations. We love to surprise and seduce with our packaging. Our ribbons have a quote printed on it that reads: "What if I fall? Oh, but my darling, what if you fly?" It is by a young Australian poet Erin Hanson.
As soon as Gregory described jewellery as art, I knew we were on the same page. She believes in holding out for the right jewel and aspiring to something greater than the everyday. I think we can all appreciate this pathway towards owning a special piece of history, whether it was made 100 years ago or 100 days ago.