This year, the founders of the IJL exhibition in London have decided to do what no other established jewellery tradeshow has done: they have created awards for bloggers. Is this proof that the work of jewellery trendsetters and industry influencers is finally receiving due recognition?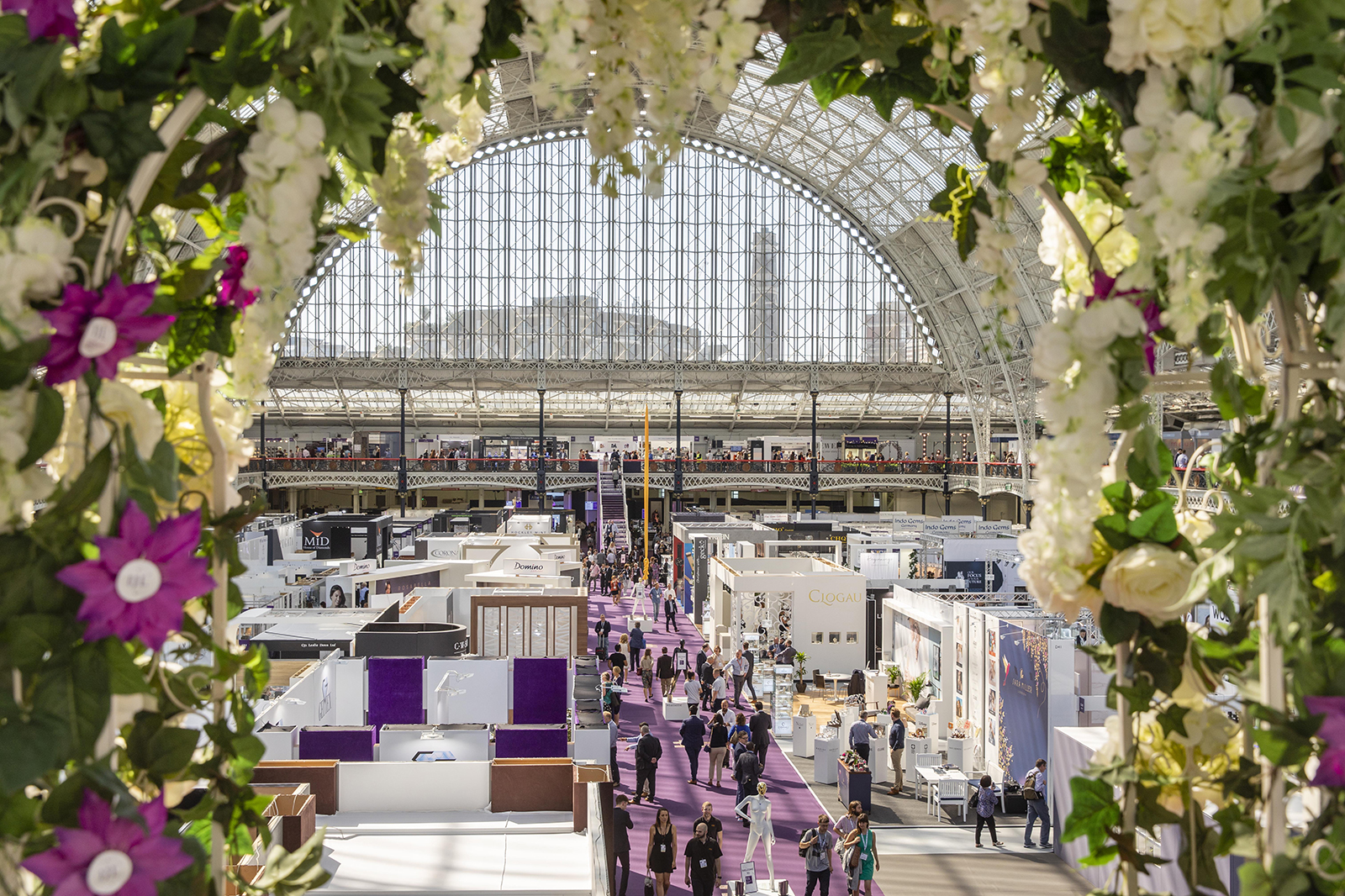 Helen Clifford, IJL's Marketing Manager, commented on these awards saying: "IJL is delighted to be championing the incredible work of jewellery social influencers and rewarding them for the amazing and invaluable part that they play in the industry. Whether it's through their passion for insightful content or stunning images, bloggers keep jewellers, retailers and consumers constantly informed and entertained. The work of all those shortlisted for the IJL Blog Awards is fantastic and it is exciting to be celebrating them at IJL for the very first time."
Just 5 years ago, when I founded katerinaperez.com, no one could understand what the value of my work was, why I published articles online or created posts for Instagram. I probably did not fully understand the potential myself, but I knew that the payoff was on the horizon; my time was simply yet to come. When I stood on that stage holding a trophy in my hands, all those moments when I could have thrown in the towel and stopped doing what I loved but promised myself to keep going suddenly flashed before my eyes.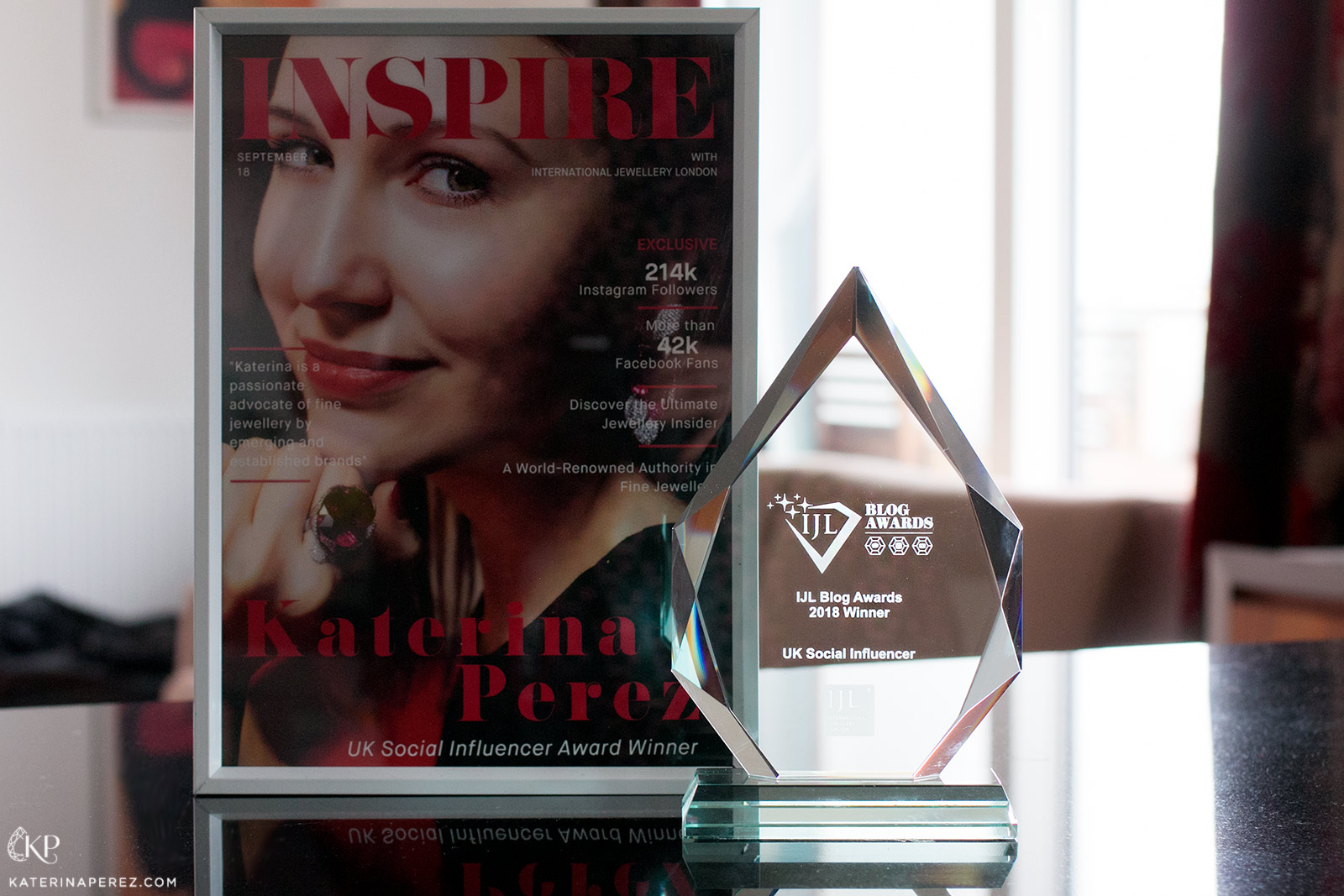 My love and passion for jewellery art (and most likely my tenacity as a Taurus as well) never allowed me to give up on my desire to create an online information resource for everyone who admires high jewellery and precious stones. Looking back, I think the key to my success has been my determination, my courage and a genuine love for my work. My knack for selecting the best jewellery pieces and presenting them in such a way that does them justice has also helped of course.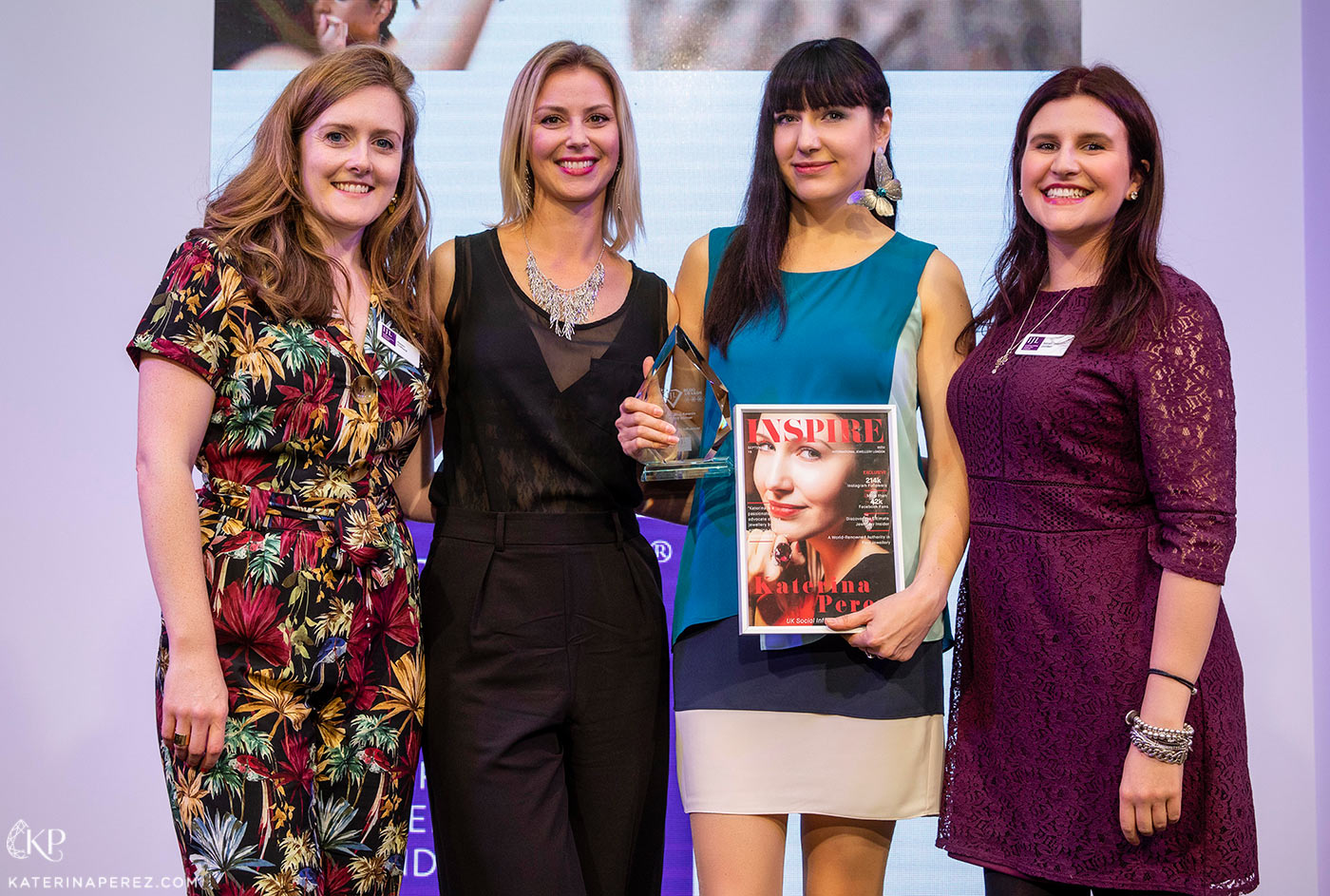 So, on 2nd September, I accepted my first award for UK Social Influencer of the Year. My fellow nominees were friends and colleagues Liza Urla (Gemologue), Beanie Major (InDetail) and three others. For those who live outside the UK, the Blog Awards have created a separate category: Social Influencer Based Outside of the UK. The winner of this award was American Danielle Miele who founded a popular blog that focuses on vintage jewellery called GemGossip. The other nominees in her category were Tracey Ellison (The Diamonds Girl), Bebe Bakshi (Champagne Gem), Claudia Carletti (High Jewellery Dream) and two others.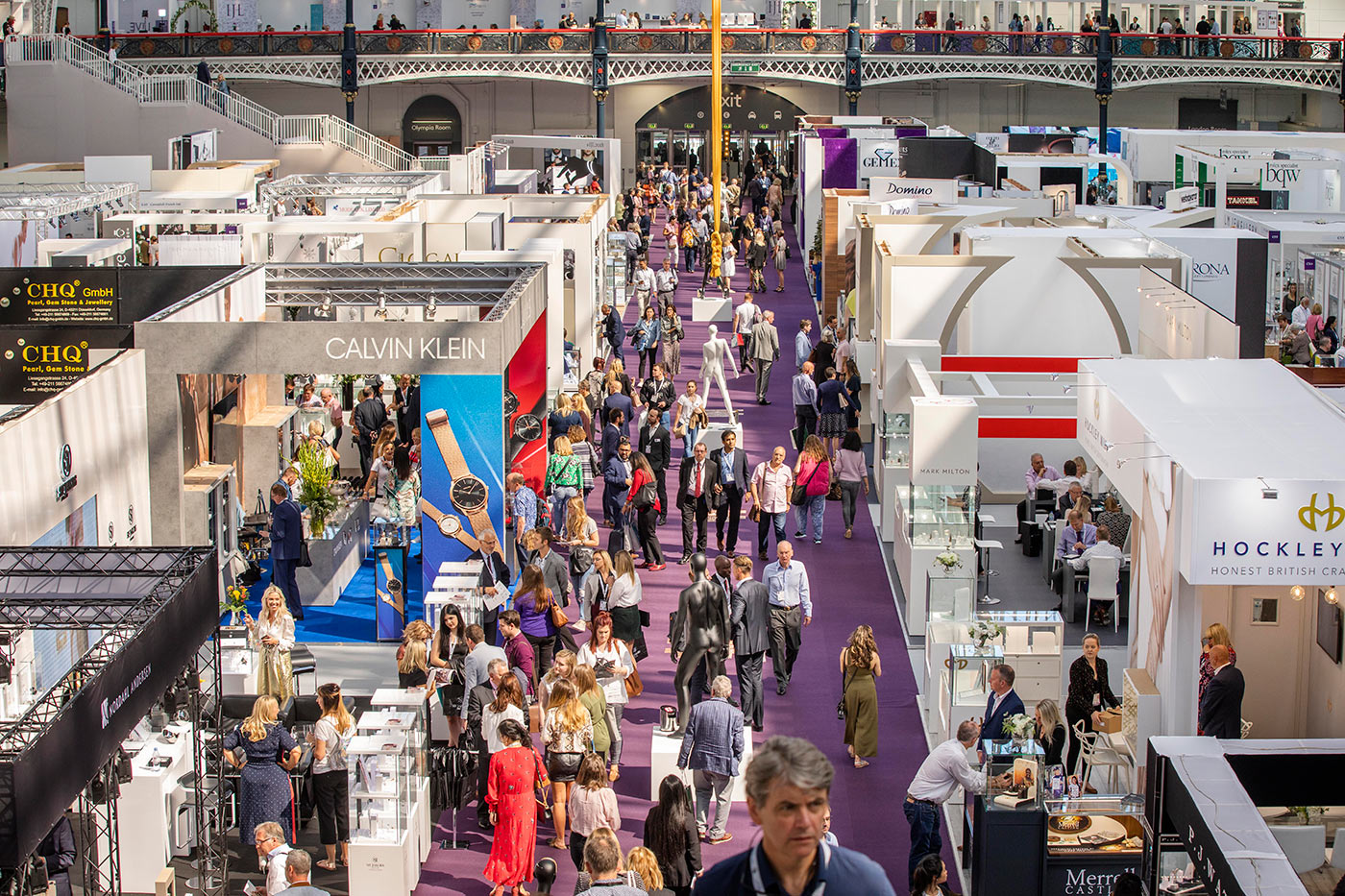 "The winning UK and international blogs do more than celebrate jewellery. They consistently and effectively educate and inspire followers and fans with passion. Exactly what a great blog, and great bloggers, should do," said members of the jury committee which included Asha Pitt, Founder and Director of Living Content Ltd, Helen Clifford, Marketing Director at IJL, Rachel Galley, Director of Rachel Galley Jewellery Design, and Sarah Jordan, founder of The William Agency.
I will of course never forget the sound of my name being announced as the winner at the IJL Blog Awards, or the feeling as I got onto the stage to accept my award. That said - the best award for me has always been and will always be your attention, my readers and subscribers - not a trophy or fame. It is because of you that I keep writing new articles and publish new pictures on Instagram. The existence of a group of people who love and respect jewellery as intensely as I do is what motivates and inspires me to continue doing what I do.