Being the uprising star of China, Feng creates jewels for her discerning global collectors that will never be repeated, as well as a number of more affordable limited-edition lines. Having studied furniture design at the China Academy of Art, receiving tuition from Dr Wang Shu - the winner of the Pritzker Architecture Prize - Feng moved to jewellery design at the University of the Arts in London where she received a master's degree.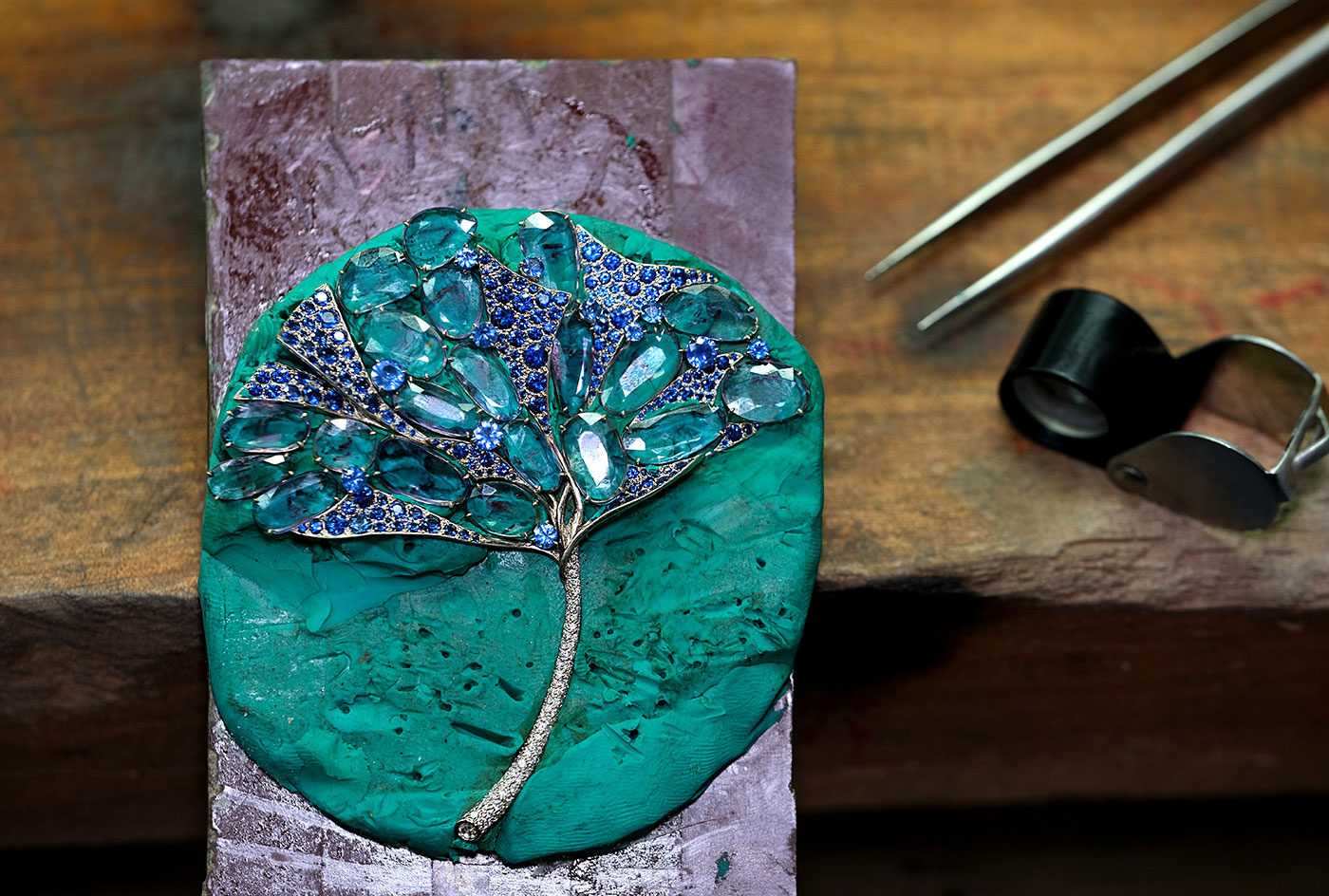 Young woman's desire for learning more about jewellery was insatiable, so she continued her jewellery craftsmanship training with intensive courses at the Haute École de Joaillerie in Paris. There, the young lady realised that the level of skill needed to create her unique jewellery can only be found at Place Vendôme. Jewellers working in this famous square have been passing their jewellery-making traditions and secrets from generation to generation for hundreds of years, and are especially reverent about the creation of exquisite jewellery, such as that which Feng J designs.

From her studio in Shanghai, Feng shared the various subtleties of the 'Floating Set', how she came up with this original creative idea and developed it over time, making floating gemstones her signature style.
Katerina Perez: Being the first internationally recognised Haute Joaillerie designer from Mainland China, how important was it for you to find your own signature style in jewellery?
Feng J: When I decided to start my namesake brand, I asked myself if this world still needs a new haute joaillerie designer when there are so many big Maisons and established jewellery artists out there already. There were two reasons that made me pursue my desire to design. The first one is that there is not any local jeweller with a global reputation in Mainland China - the most vibrant market for luxury goods, so I want to be the one who represents China with my signature pieces. The second is that being in my early thirties, I believe there is a need for the next generation of high jewellery creators who see jewellery in their own unique way and are not limited in their vision by brand heritage.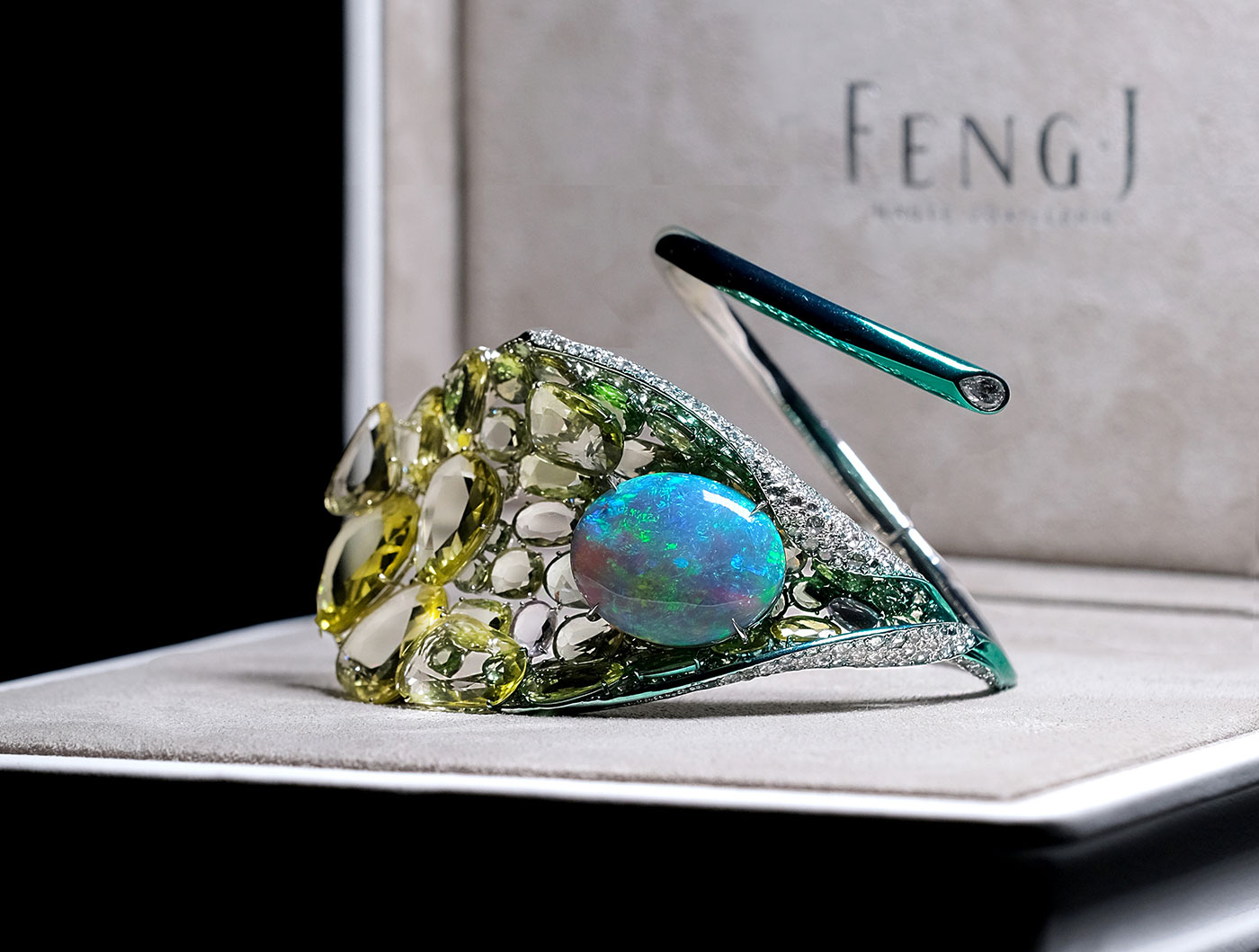 KP: Please tell us about the starting point in the development of your 'Floating Set'?
FJ: My first ideas date back to 2018 when I was thinking of how to lessen the weight of my jewels, since they are fundamentally larger than the traditional designs. I used titanium and other lightweight metals, but that was not enough. So, I asked myself what result can I achieve by simply minimising the amount of gold that embraces the stones?
KP: And the outcome exceeded your expectations?
FJ: It turned out that not only did my jewellery become lightweight, but it also brings more light into gemstones, maximising their internal reflection and shine.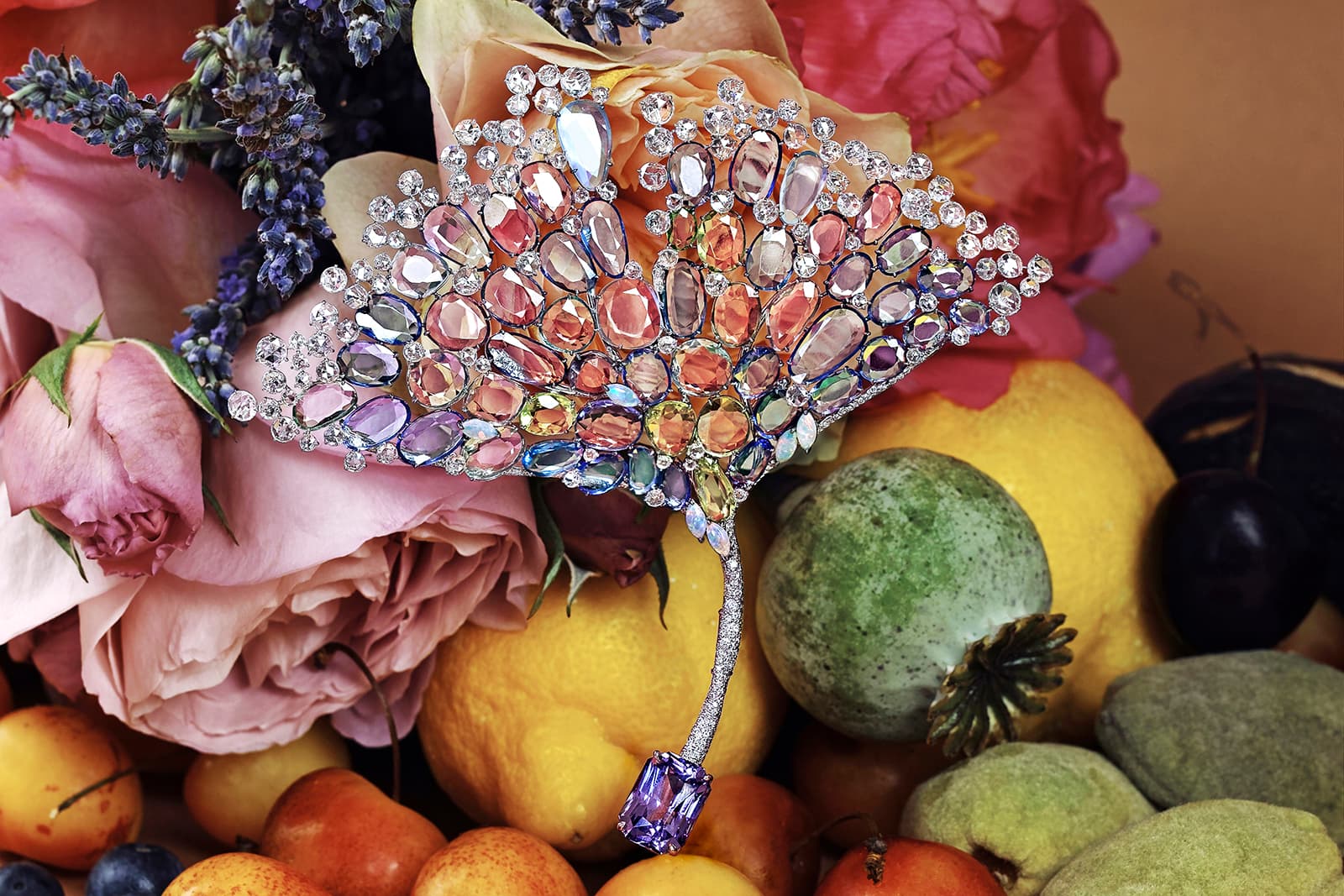 KP: Can you shed light on the whole process?

FJ: In a nutshell, it's been an adventure! After drawing the design, I associate with a gem partner who owns a mine and custom cuts a selection of rose-cut gemstones that correspond to my design. At the same time, I prepare a wax outline and then the sourced stones are placed over it to ensure that we have found the perfect layout. Only after I am satisfied with the result, we set stones in a structure of very fine lines with tiny prongs which is merely visible if looking at a jewel from top. Every gem we use is custom cut by hand in an organic shape, meaning that no stone is exactly the same, and the process of cutting and matching stones to a design usually takes months. It is like putting together a jigsaw puzzle out of gemstones, or painting with them!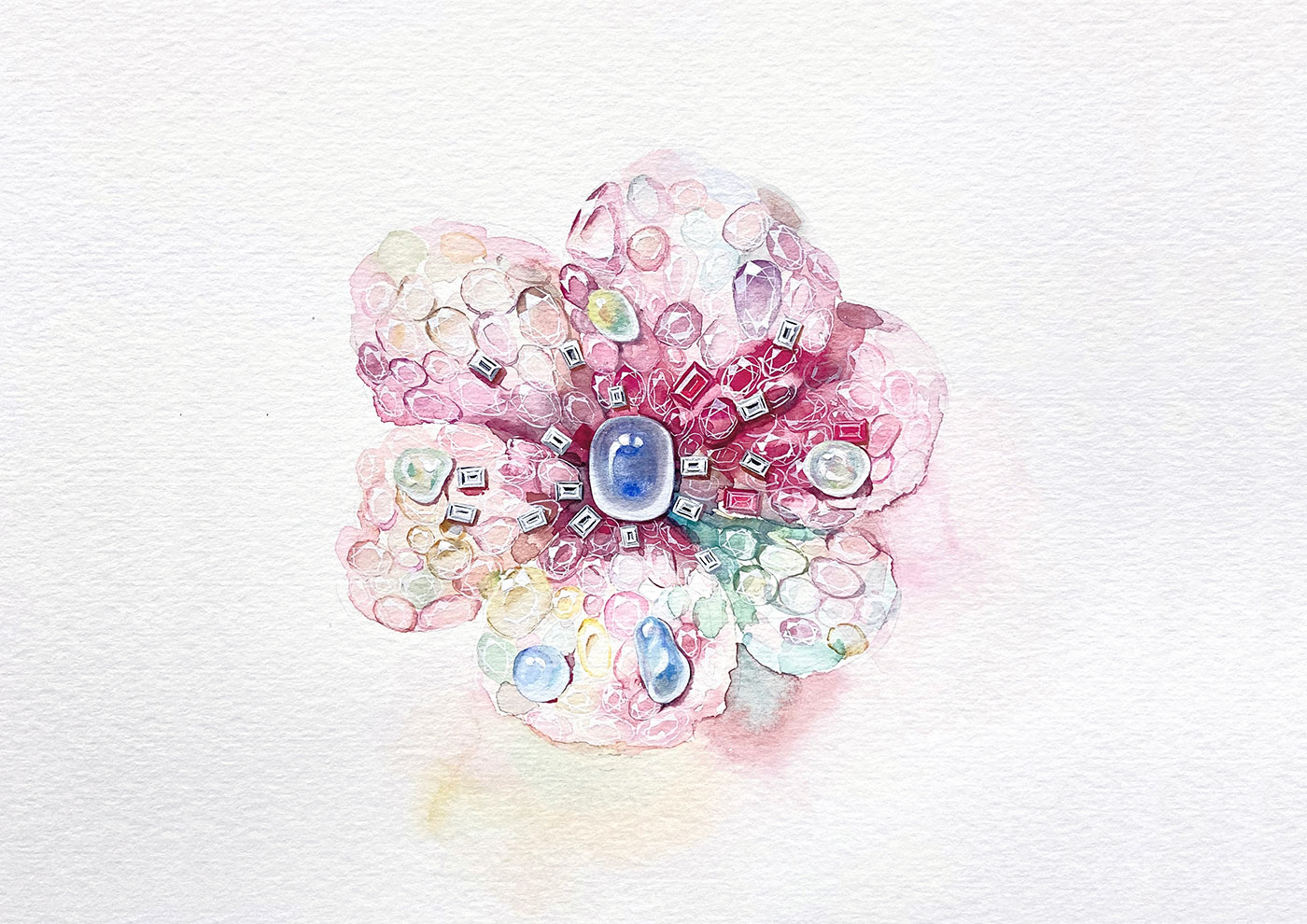 KP: The whole process sounds quite challenging!
FJ: It is, especially when it comes to finding the right place for each gemstone. They all organically differ in shape, size and colour, and it is impossible to predict where exactly each stone will be placed. So, I have to play around for quite a while to find the right place for each colour and shape. If the result is not satisfactory, I have to start from the beginning, which can happen!
KP: What are the requirements for the gems used in your 'Floating Set'?
FJ: I can only use custom-cut rubies, spinels, sapphires, tanzanites, tsavorites that are double rose-cuts, and are 1mm-1.2mm thin - reflecting the light in a way that is intriguing to the eye. My signature style allows me to play with light and hues like impressionists did!
KP: How many 'Floating Set' jewels have you made already, and what have you learnt on the way?
FJ: There are around 10 pieces in total. Since I have now opened the door to this technique, I believe there is a lot of room to play and create my own unique designs; like the latest 'Calla Lily' bangle from the 'Garden of Impressionism' collection with double rose-cut tsavorites, a black opal in the centre, emeralds and colourless diamonds.
KP: How do you stimulate your creativity in general?
FJ: I'm a contemporary art collector, so I do appreciate paintings and sculptures that bring me a lot of inspiration. I also travel a lot, which allows me to see things from different perspectives.
If you want to follow Feng J. on Instagram, please click this link: https://www.instagram.com/feng.j_haute_joaillerie/