ARAZI was founded in 1998 by Albir Arazi, a self-made jeweller and gemstone dealer. Any of you with a keen sense for numbers will have already done the maths… ARAZI is celebrating its 25th anniversary in 2023. This is an exciting milestone for Albir's son, Josh Arazi, who now spearheads his family's brand and is helping to write its next chapter. ARAZI is based in New York City, and from its conception, the business has focused on making every piece from start to finish in the Big Apple. "My father was laser-focused on using the finest gemstones in unique designs that would become timeless staples in any jewellery wardrobe," Josh explains. "His vision was that our jewellery could be worn for casual outings and black-tie affairs. Every piece would be made to complement any other in the collection. I believe we have stayed true to that vision."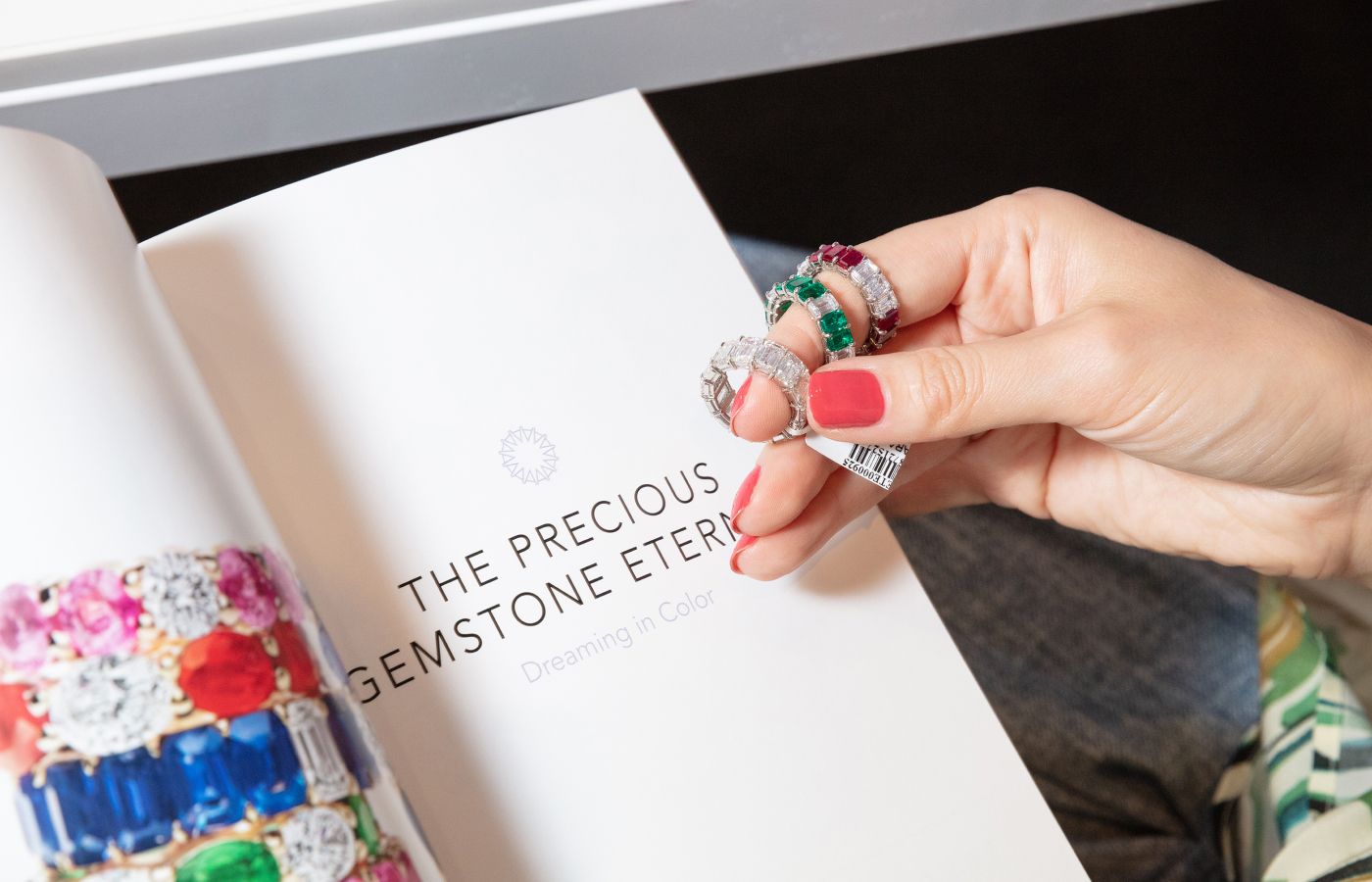 Today, ARAZI has channelled its efforts into "redefining and redesigning Eternity to go far beyond bridal, where it has long been categorised". It creates forward-looking variations of the iconic eternity ring, many with its unique ARAZI 'A-Shape' setting, allowing maximum light through the side profile. This setting also has the benefit of protecting stones from knocks, especially when they're stacked together. Within 'The Future of Eternity' collection, you can find elongated emerald-cut and oval-shaped stones, contemporary east-west layouts, and trendy bezel settings. Josh adds: "No one has the depth and breadth of eternity rings that we do or the ability custom design on request. As experts in eternity rings, we can provide the unmatched care, sophistication of design and ultimate value that only comes with our level of experience and passion."
Here, I'd like to share some of the highlights of a recent conversation I had with Josh. Continue reading to learn more about his obsession with eternities and how he hopes to break the bridal chains that keep these rings weighed down.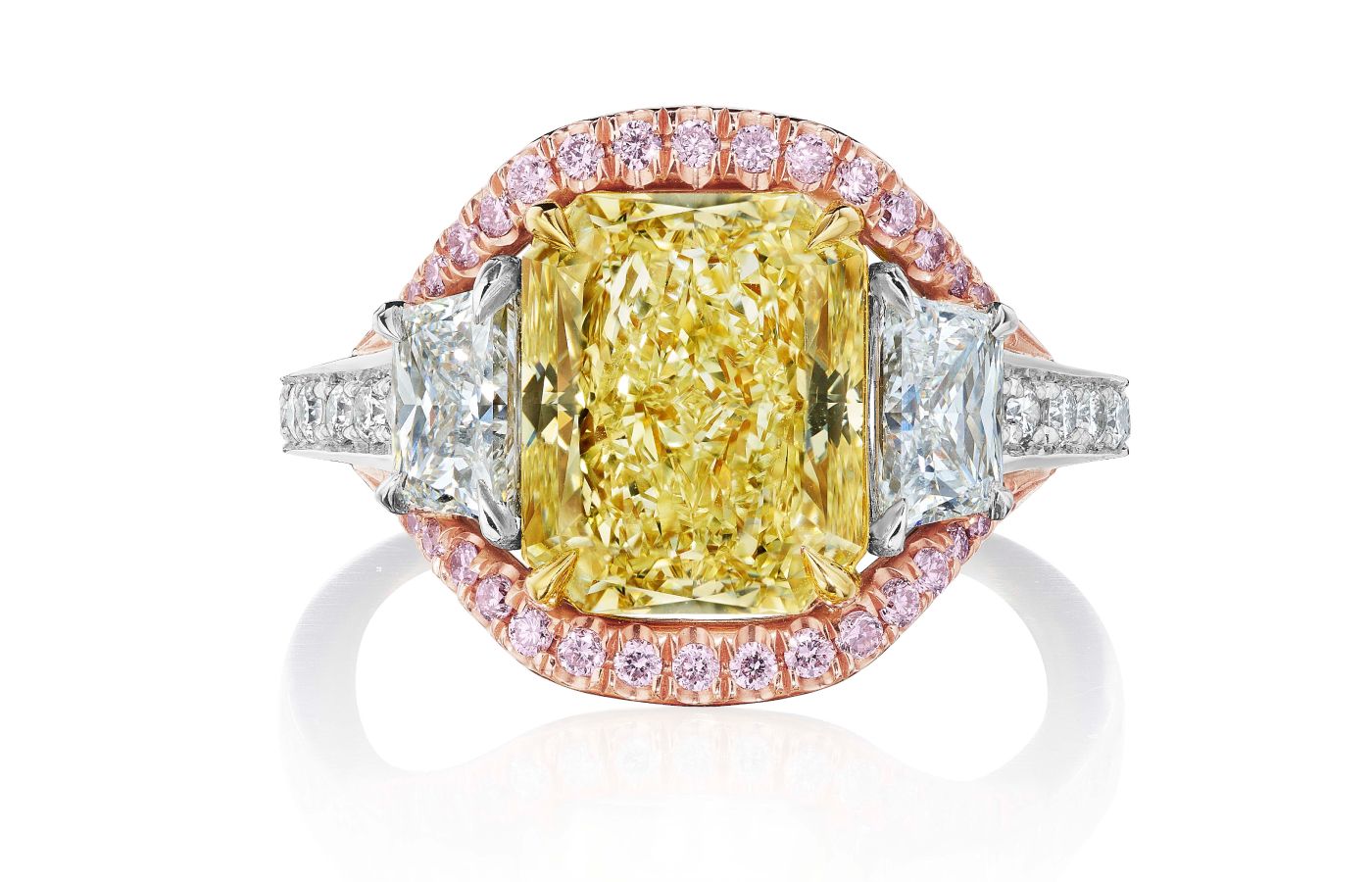 Katerina Perez: Before diving into eternity rings, tell us more about yourself.
Josh Arazi: I am 35 and have been married to my beautiful wife, Celia, for three years. We have a two-year-old son and a six-month-old daughter. We live in New York City but often get out on the weekends, either out East or somewhere warmer. Before hobbies, I'm a businessperson first. I'm always looking for entrepreneurial opportunities and genuinely enjoy the growth and strategy behind my ventures. I'm also a travel and fine dining enthusiast; I see a beautiful hotel, destination, or plate of food as a work of art. My love for aesthetics is reflected in my appreciation of these things in the same way it's manifested in jewellery design.
KP: Why did you decide to specialise in eternity rings?
JA: The eternity band is a personal piece of jewellery that every woman covets and every woman loves wearing. I believe that 'love of wearing' was missing in the industry until ARAZI came along. Manufacturers were buying subpar 'matched' stones and using template settings, one after the next, with mediocre craftsmanship at best. On the other hand, we are not afraid to invest, even at times breaking a ring apart during the manufacturing process, because we know we could have done it better. Today, eternity bands account for the largest percentage of our inventory, and we have the largest collection in the industry, without a doubt. Put an ARAZI eternity band next to five others; only one, ours, will speak to you.
KP: Why do you think this jewellery category has remained so unchanged for such a long time?
JA: The fine jewellery industry doesn't take to change too well. Manufacturers keep making what is safe, and most retailers keep pushing what is available to them. In addition, most consumers don't have the education available to them to know what to ask for and to expect perfection. They are looking to have the best but cannot tangibly define what the best is. That's where we come in. I look at the women in my life, especially my mother and wife, as my muses. I ask them what they like to wear. There is simply no one in this category that thinks as we do. We are daring and fearless. We are creative and think outside the box. We put forth precision and perfection in every detail.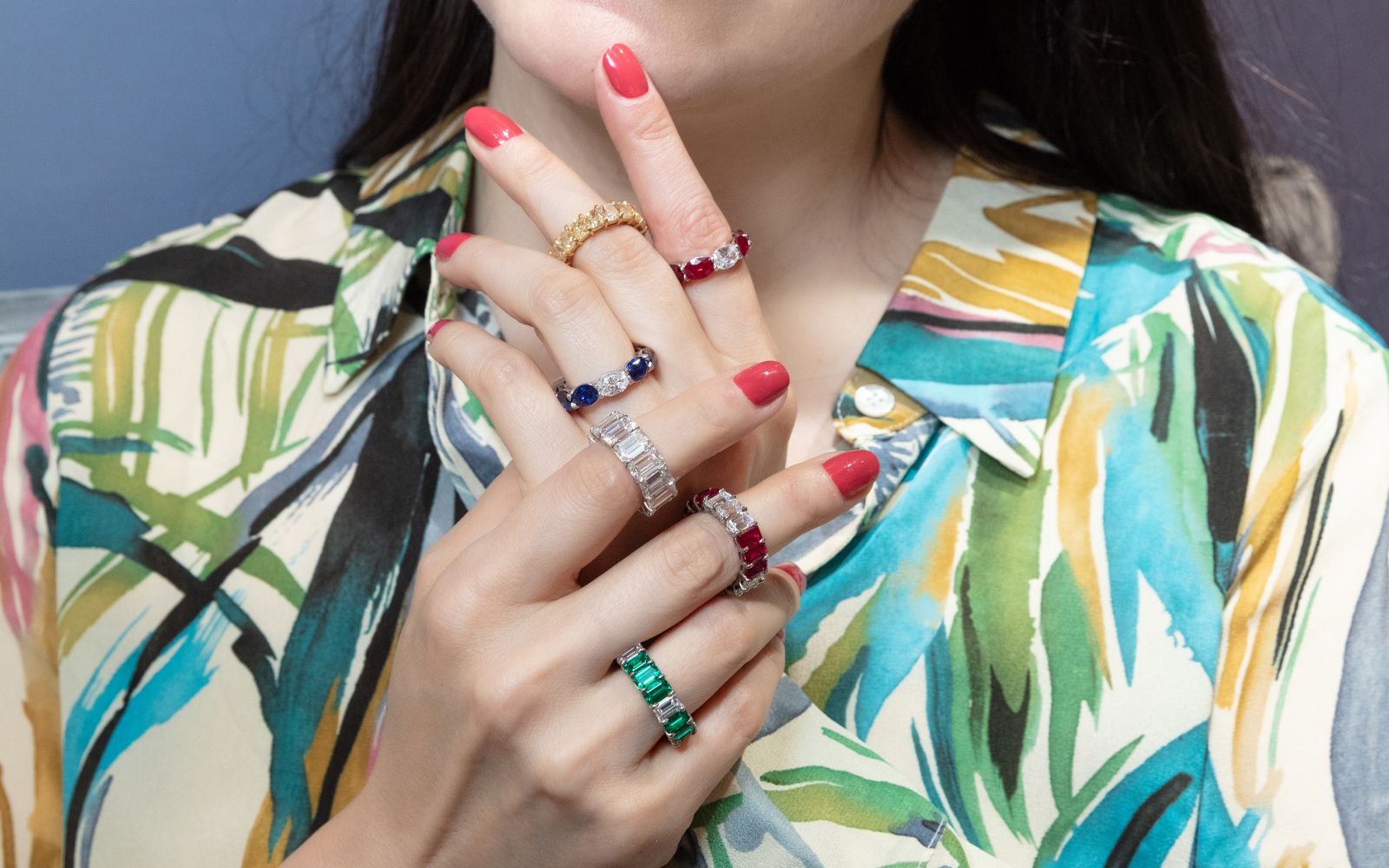 KP: Why do you want to change the bridal jewellery narrative around eternity rings?
JA: Eternity has long been categorised within the bridal realm. But considering today's modern and sophisticated woman, there is no reason this has to be the case. We are regularly commissioned to create eternity bands by all kinds of clients, from twenty-somethings to older couples in their second marriage who want more of a fashion statement and less of a wedding accessory. A woman can receive or give a gift or celebrate a milestone with an investment piece. There are really no rules.
KP: What are some of your best-selling pieces, and why do you think they are so popular?
JA: Large, elongated emerald-cut and oval-shaped diamond bands are bestsellers for white diamonds; clients want stones that appear large and flattering on the hand. In terms of colour, we used to sell many all-yellow diamond bands, and now the trend has slightly shifted; we are seeing clients want some white diamonds in the mix for contrast. Gemstone bands in all sizes have been doing tremendously well, too.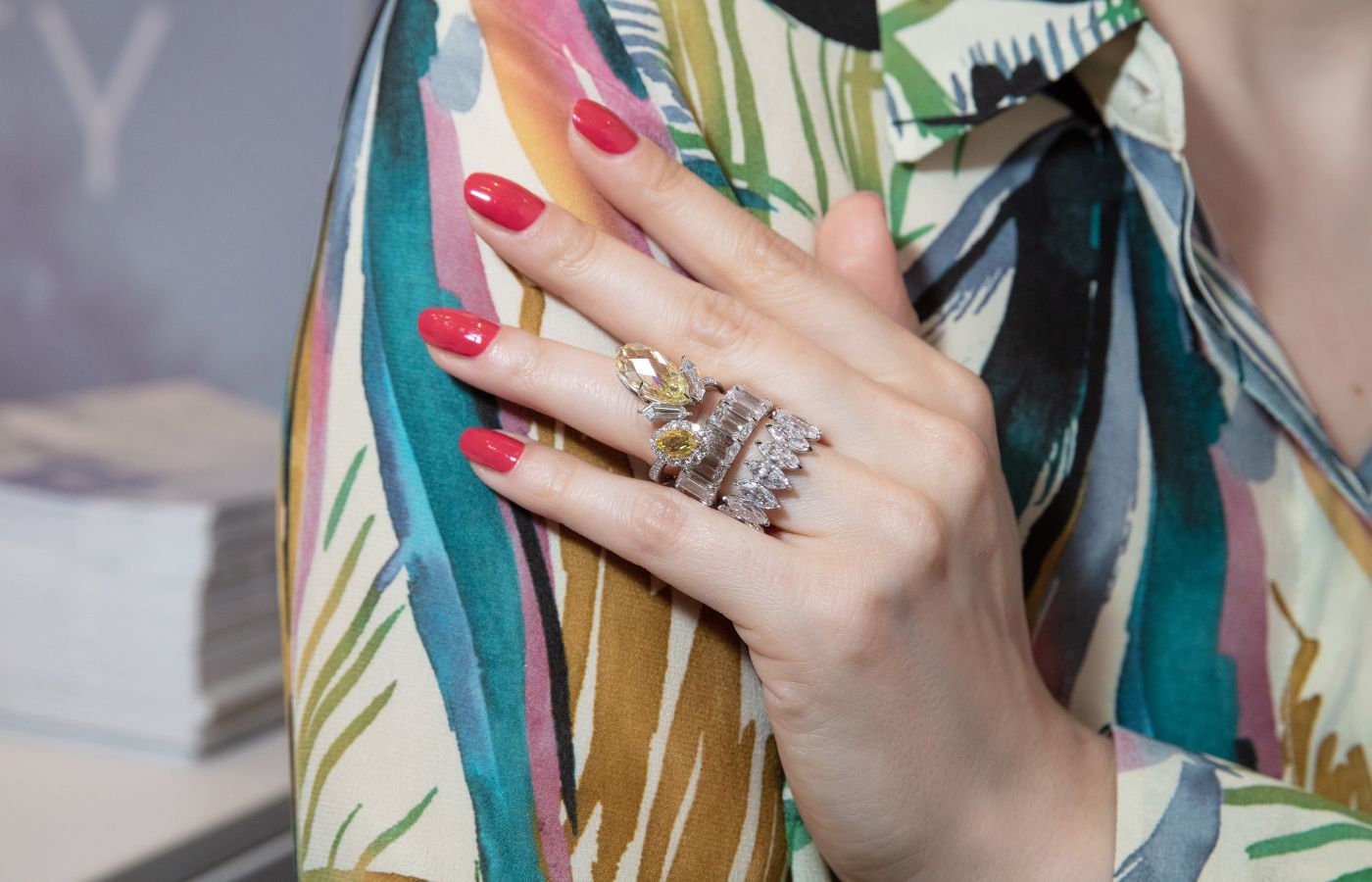 You will often see a few women at lunch, each wearing her eternity band. From afar, the rings all look the same - standard or predictable. However, I believe there should always be a special detail that sets yours apart. An eternity band should always be specially made to your exact finger size to ensure ultimate comfort, and while you are it, you may as well make a special request or two. That is what ARAZI is all about: I call it Bespoke Eternity…or Eternity, Your Way.
KP: What are your ambitions for Arazi Eternity?
JA: My main ambition is to have ARAZI educate the consumer (as well as fine retailers) about what a true eternity band should look and feel like while also removing eternity bands from the bridal category and into one of its own. Generally speaking, we always like to bring glamour and seek to innovate from all aspects while staying true to the essential elements of eternity bands. Think non-traditional materials and advanced mechanisms coming together to create a broader range of eternity bands.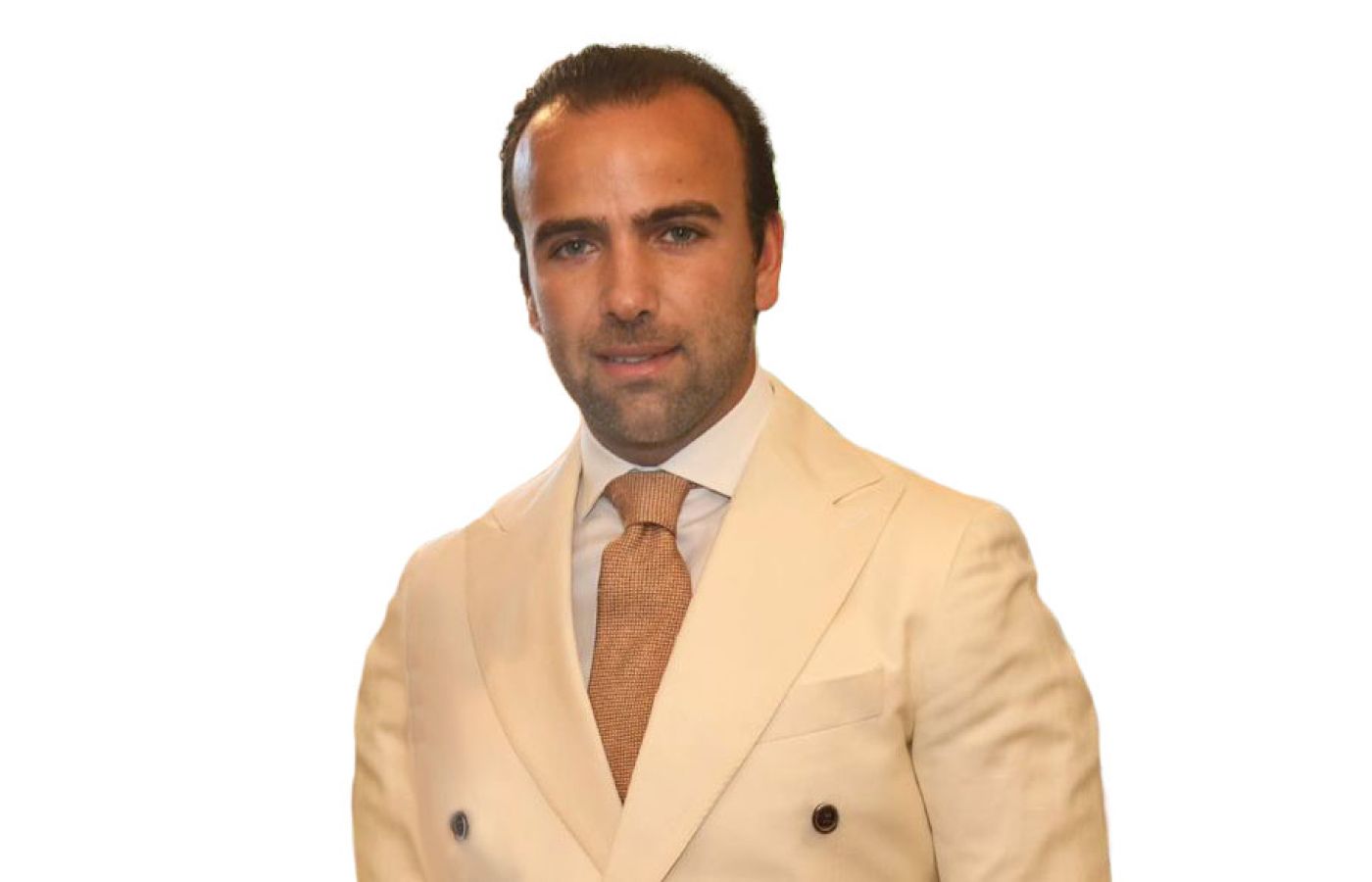 Although Josh is focused on his mission to elevate eternities, he hasn't lost sight of other jewellery categories. ARAZI creates diamond and gemstone necklaces, bracelets and earrings that perfectly complement its Future of Eternity collection. Its cluster earrings, for example, have been a big hit among its thirty and forty-something clientele. So whether you are similarly passionate about the eternity revolution or just want to add some ring stacks to your collection, ARAZI should be at the top of your list.