As a jewellery journalist and editor, I am more familiar with asking questions than answering them. So, when I was asked to sit down for an interview to celebrate ten years of KaterinaPerez.com, I wasn't sure that I could answer all the queries thrown my way (especially as they weren't planned in advance!). In general, it is hard to reflect on my success and condense the many lessons I have learned into snappy answers. Hopefully, though, I was able to share some behind-the-scenes insights into my world and demonstrate how a melding of high jewellery, social media, and blogging is possible when you truly love what you do.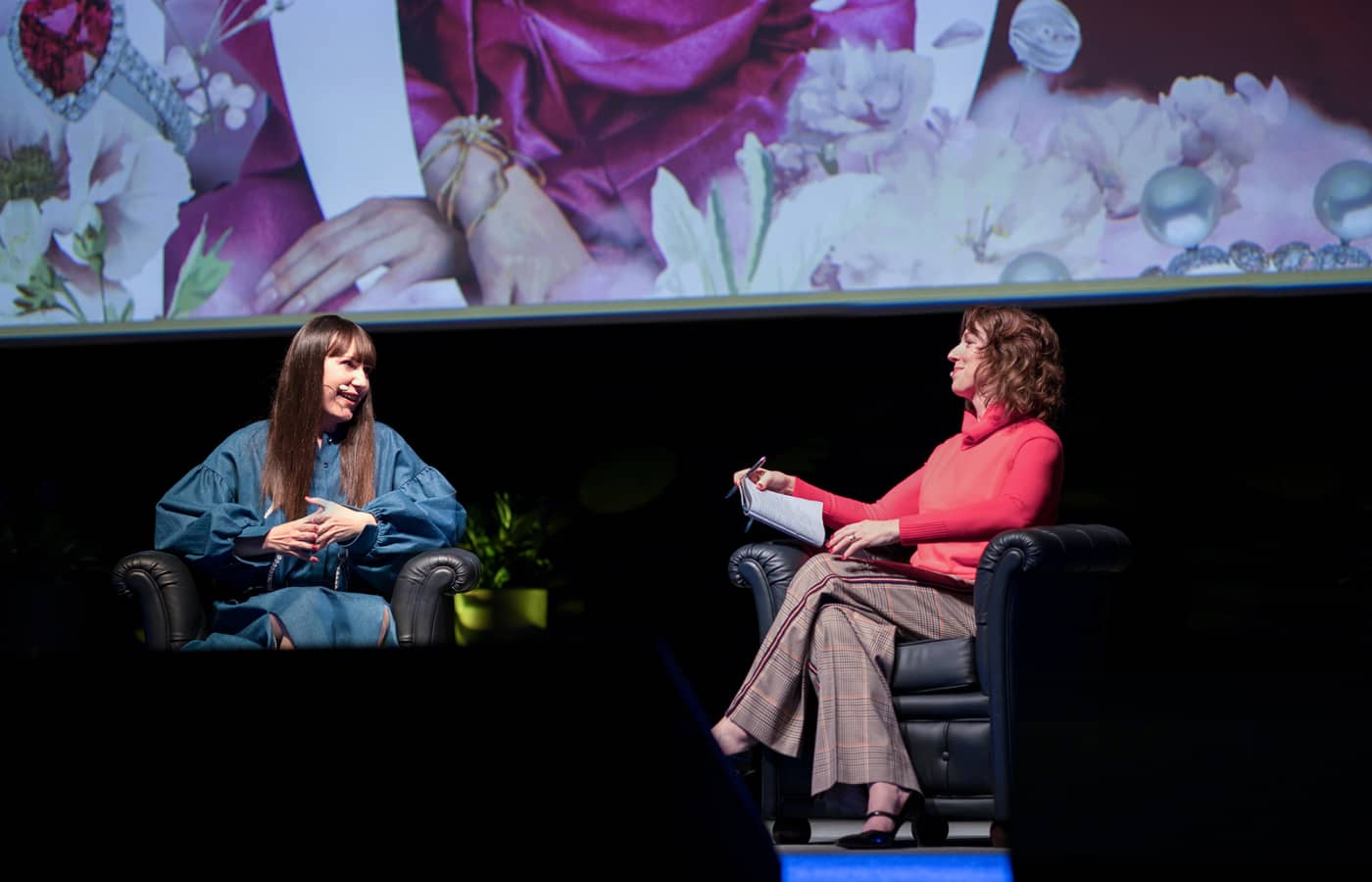 My conversation with Elle Hill started with a simple question – how do I make a living? Of course, I create blogs, original photography and digital content that is free to read, so it is a fair and honest question. As I explained in the Vicenzaoro auditorium, KaterinaPerez.com offers advertising opportunities, plus I have created courses for jewellers and offer branding, social media and communications consultancy services. My team and I have built a multi-faceted high jewellery universe driven by passion and operated as a thriving business.
During the talk, we traversed many topics, including the enormous pace of change online, especially on Instagram. I jokingly describe myself as one of the "dinosaurs" of jewellery blogging because, when I started, there were just three individuals doing something similar: GemGossip, Liza Urla of Gemologue and myself. It's hard to believe now, with channels like YouTube, TikTok and Instagram, that being vocal online was a novelty at one point in time!
It was also lovely to remind the assembled guests about my mission to make everyone fall in love with jewellery, connect with it as an art form, and find ways to express themselves through it. I haven't lost sight of this objective over the last decade, which is one of the main reasons for my continued success. Genuine belief in what you do and why you do it should never be underestimated. You can't fake a deep passion for a subject, and I am sure my audience can tell that my obsession with jewellery is deep-rooted!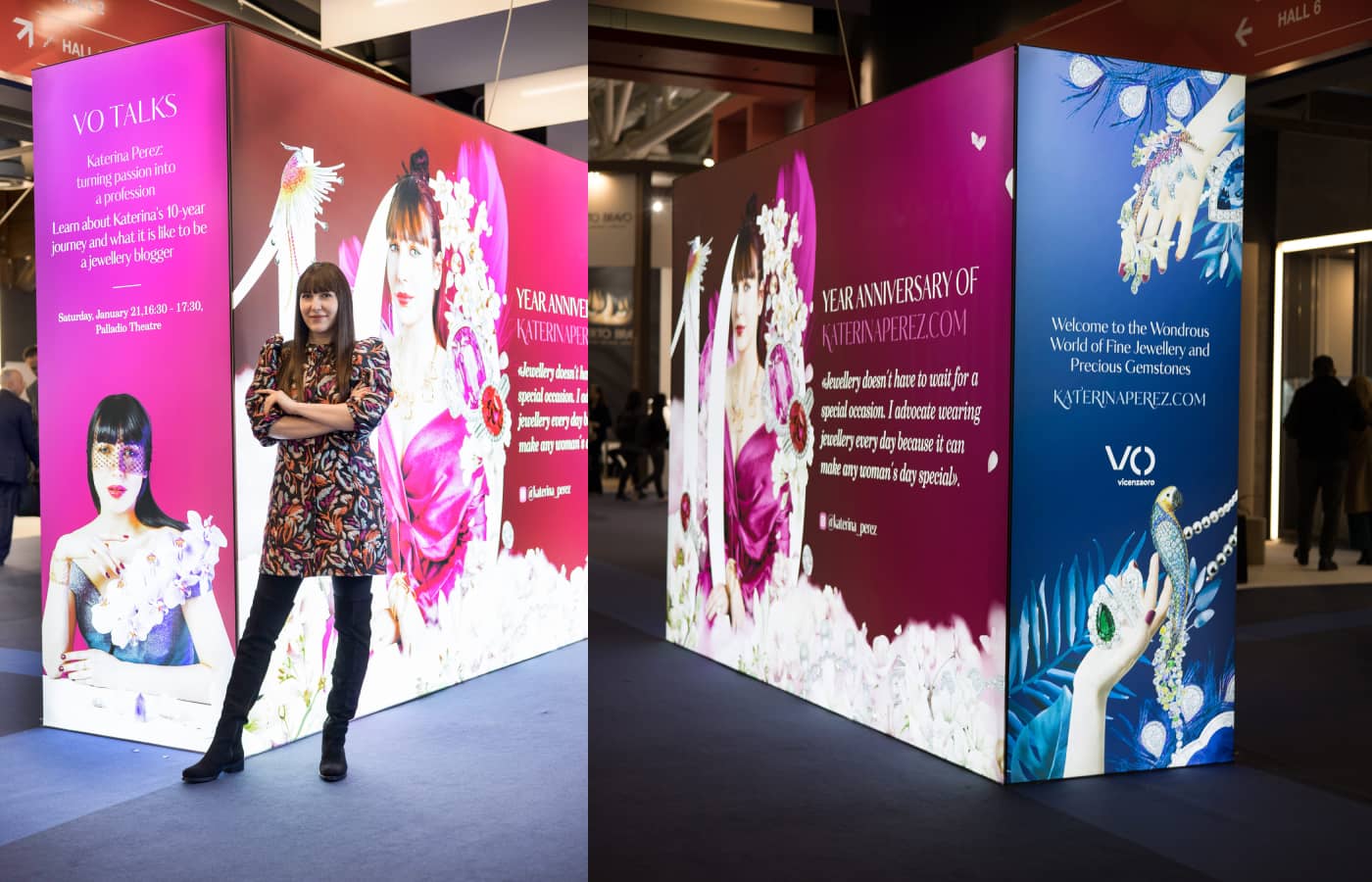 After the talk, there was a celebratory cocktail hour organised by Vicenzaoro and attended by my friends from the jewellery community and those who follow me on Instagram. They came to congratulate me on my achievements and raised a glass for many more years of jewellery blogging, which has now become an integral part of the industry.
If you stopped by to see my interview with Elle at Vicenzaoro or join my cocktail, I would like to thank you for your support and encouragement. It is wonderful to be able to toast ten years in this fantastic industry, and I am excited to host more celebratory events in the coming months. So here's to another sparkling decade in jewellery!