Plukka's founders Joanne Ooi and Jai Waney chose this name on purpose blending two English words: pukka (high class, genuine) and pluck (courageous, dare-devil). Together, they reflect the style of jewellery that is created by the represented designers from around the world as well as Plukka's own creations. The range of jewellery styles that you can find online or in boutiques does not cease to amaze – anything from traditional to avant-garde pieces, with countless options in between. This explains Plukka's founders' commitment to source and showcase talented people, rather than big and internationally renowned names. After all, only talent can trigger the creation of distinctive and upscale jewels, and for a long period of time. On the eve of Valentine's Day, I head off to the Burlington Arcade boutique to choose some key pieces that could become a lovely gift for February's romantic holiday. Maybe you will find the one that tops your wishlist?
L'Dezen rough diamond slices 3.90 cts, diamonds and 18K rose gold earrings – £5.040
L'Dezen was founded by a young designer Payal Shah, who grew up in Hong Kong, and moved to London at the age of 17 to become an interior designer. In parallel, she took up jewellery craft, which explains why her current works bear the imprint of an architectural past, feature graphic details and striking geometry.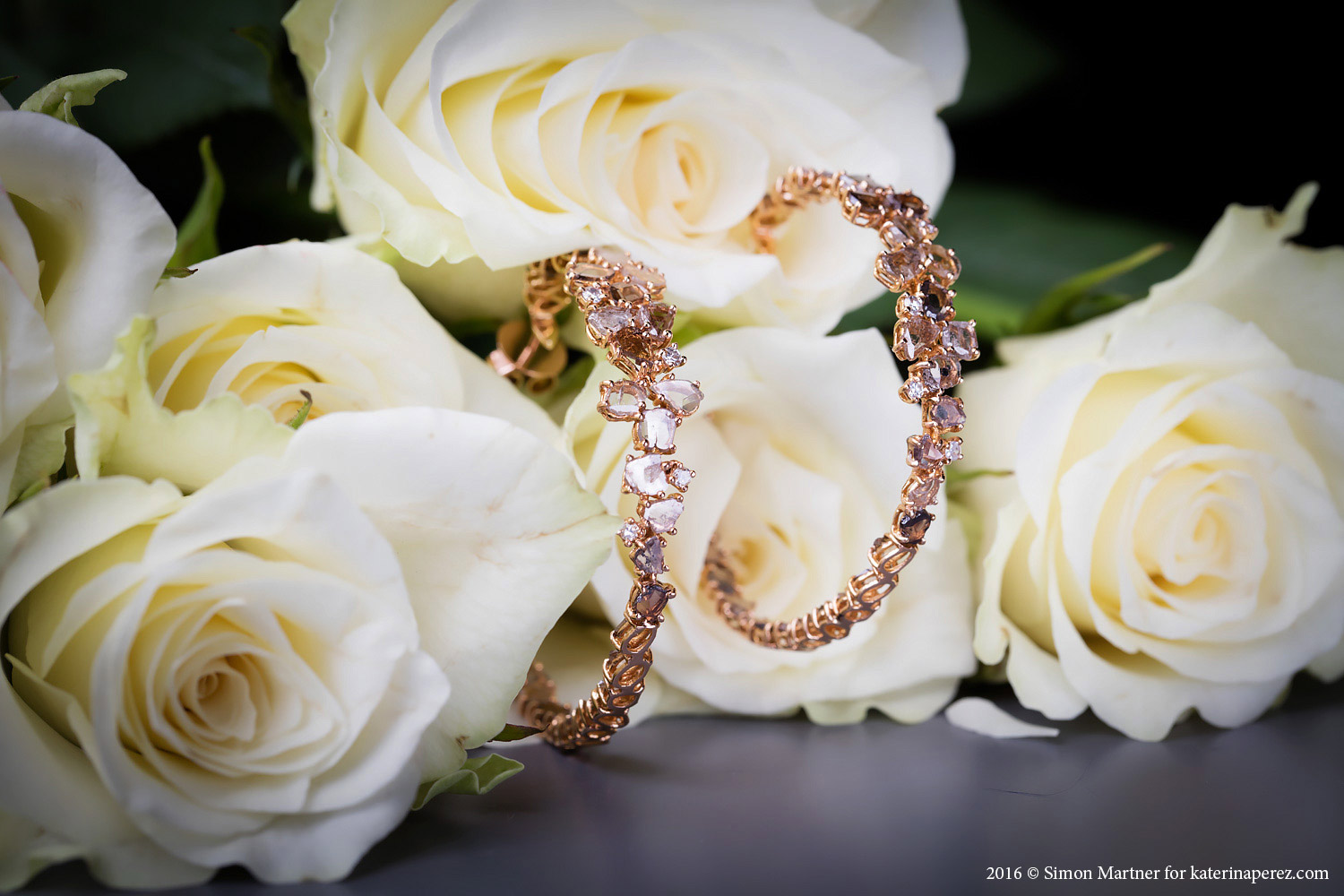 Plukka 2.45 cts diamonds and white gold earrings – £4.440
These earrings from Plukka's own CHIPS collection organically combine the pleasant curved shapes and sparkling diamonds. Thoughtfully detailed composition and alluring sparkle of gemstones pay tribute to the allure of precious jewellery and beauty of nature.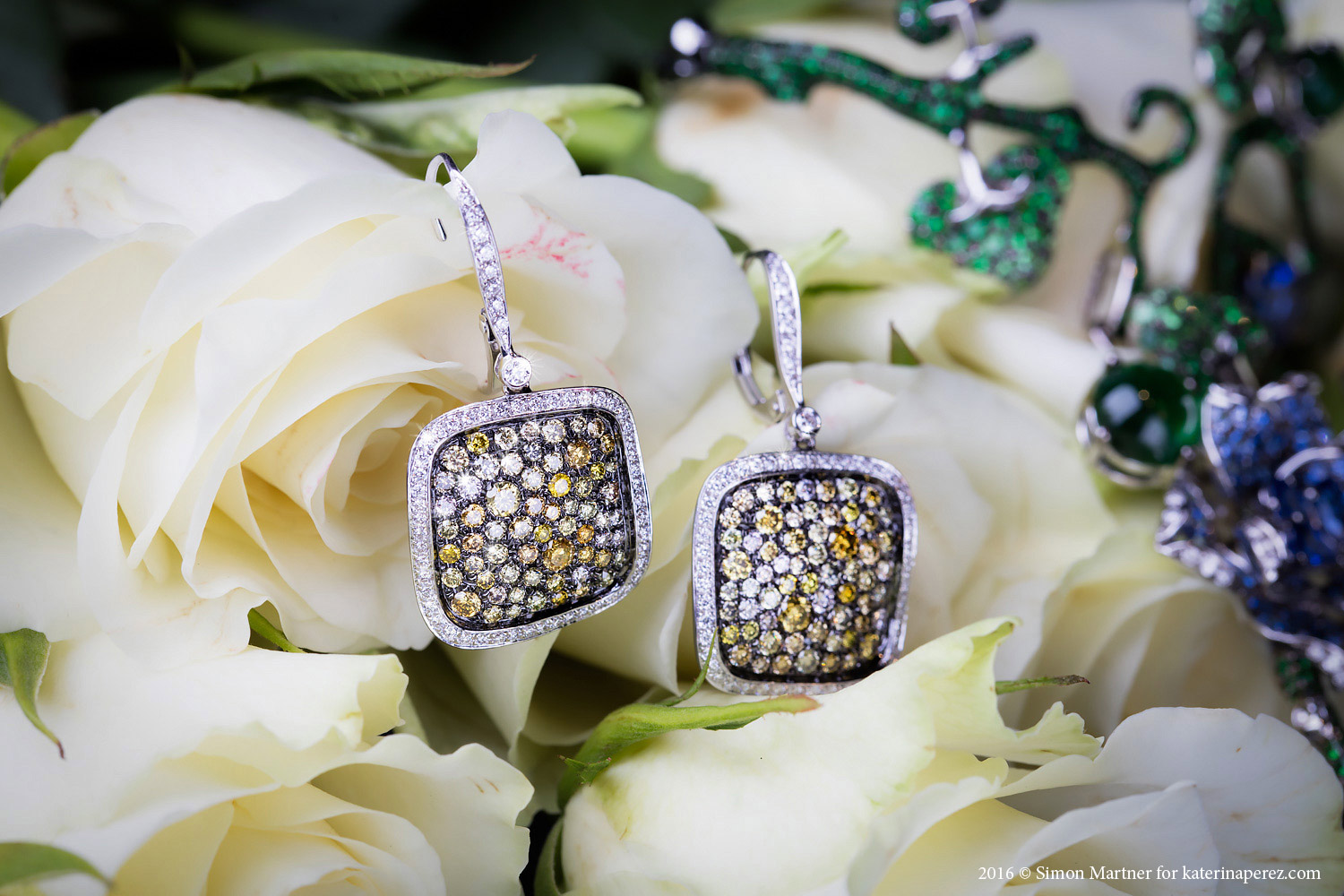 Ashu Malpani rough diamond, emeralds, diamonds in 18K white gold ring – £7.680
Ashu Malpani represents a jewellery dynasty that has been manufacturing pieces for the royal family in India since 1727. Ashu is passionate about fancy cut diamonds of all shapes and sizes. "Where the imagination of a normal person ends, mine begins." While working on the designs, he keeps in mind that "stone should speak for itself."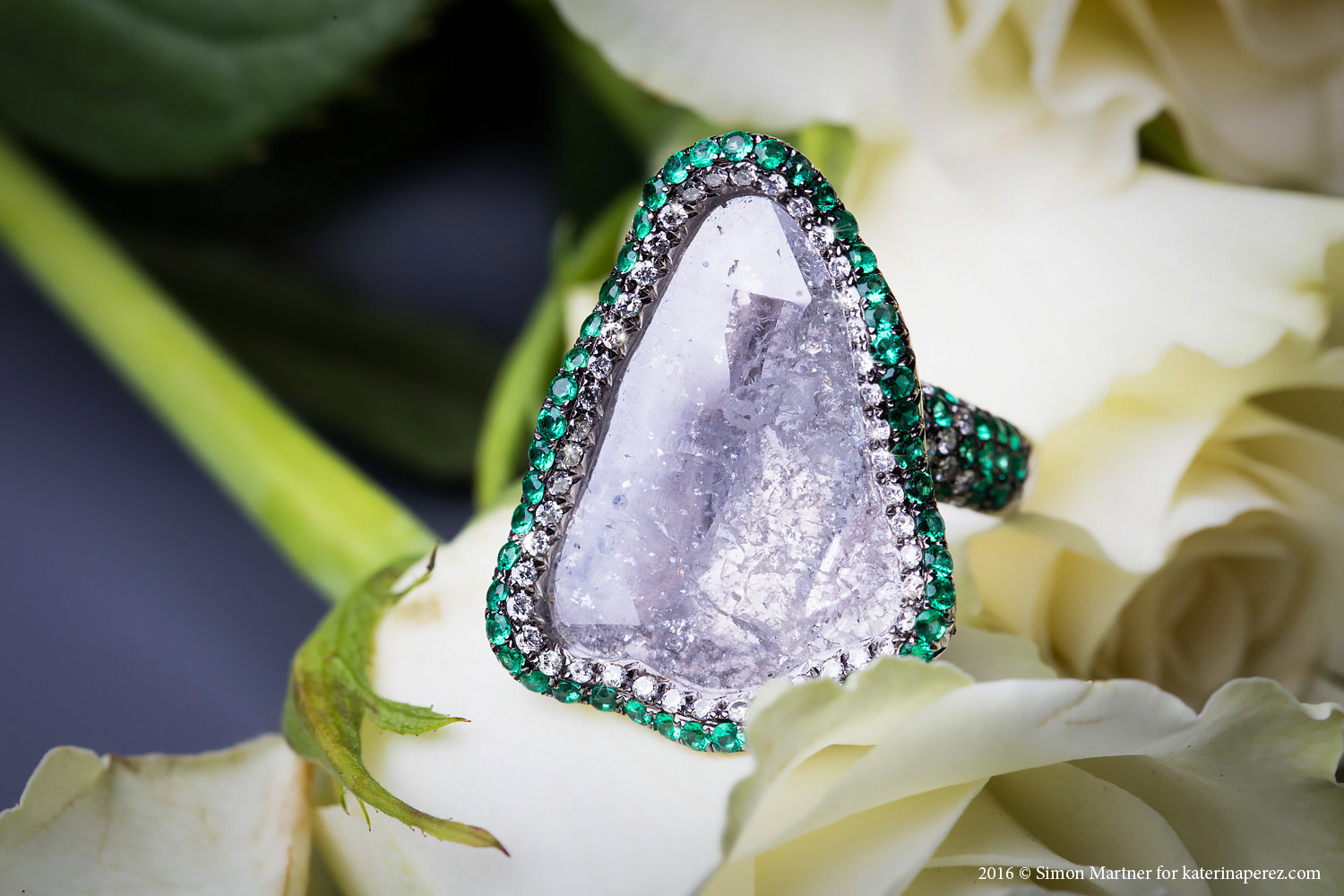 Baer Jewels pearl, 1.5 cts diamonds and 18K white gold ring – £9.360
Doris and Peter Baer together develop "absolutely not customer-oriented jewellery," as they call it. Being gemmologists they build design of their jewellery based on the stones, constantly experimenting and searching for the most striking combinations. You might agree that the angular, carefully calculated design of the shank juxtaposed to a natural round pearl indeed create a dramatic contrast.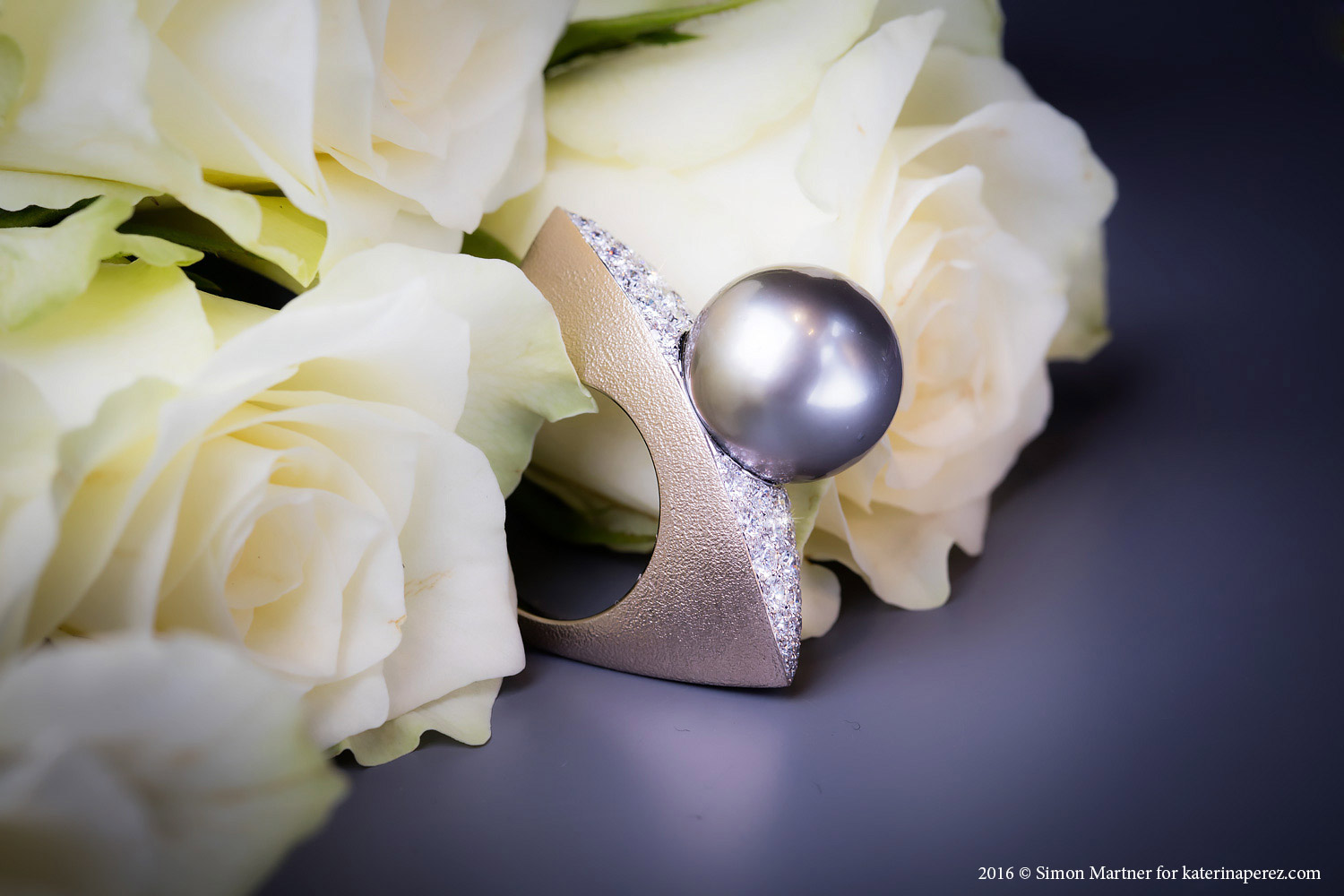 Sidney Chung 2.05 cts diamonds and 18K white gold ring – £10.800
Sidney Chung has been in the jewellery business for nearly 30 years. Having started as a wholesaler, he tried himself as a designer in 2002. The great success gave Sidney confidence to move further in this direction and he now builds his work round diamond and 18k gold jewellery.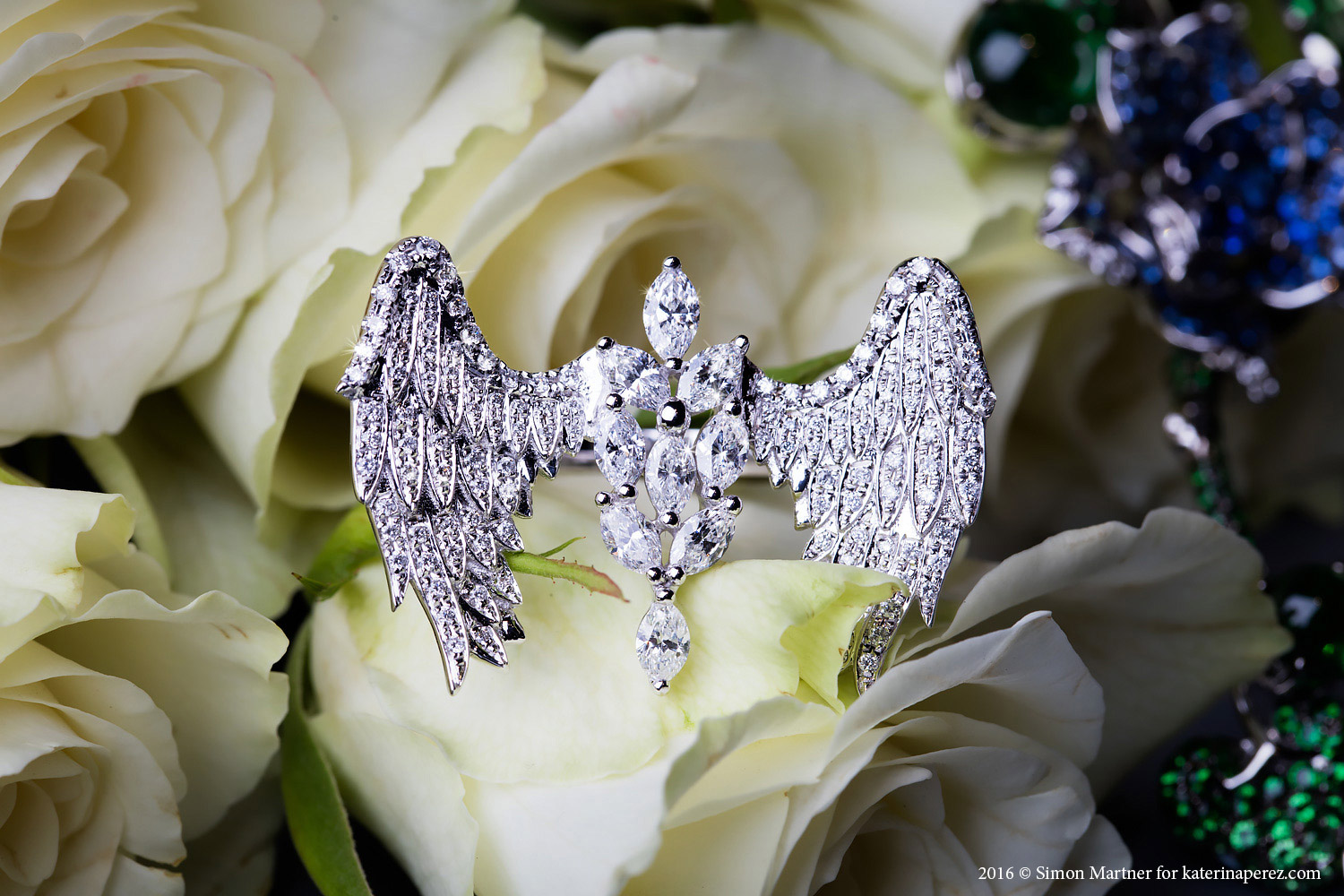 Bochic morganite, diamonds and 18K white gold ring – £6.000
All jewellery fans are well familiar with Bochic, but what is interesting to know is that Plukka became the exclusive online partner of #LeTourDeBochic project. It is an extraordinary odyssey that Bochic translated together with Murad Osmann and Natalia Osmann (Zakharova) into a series of photos that combine beautiful jewellery and spectacular scenery.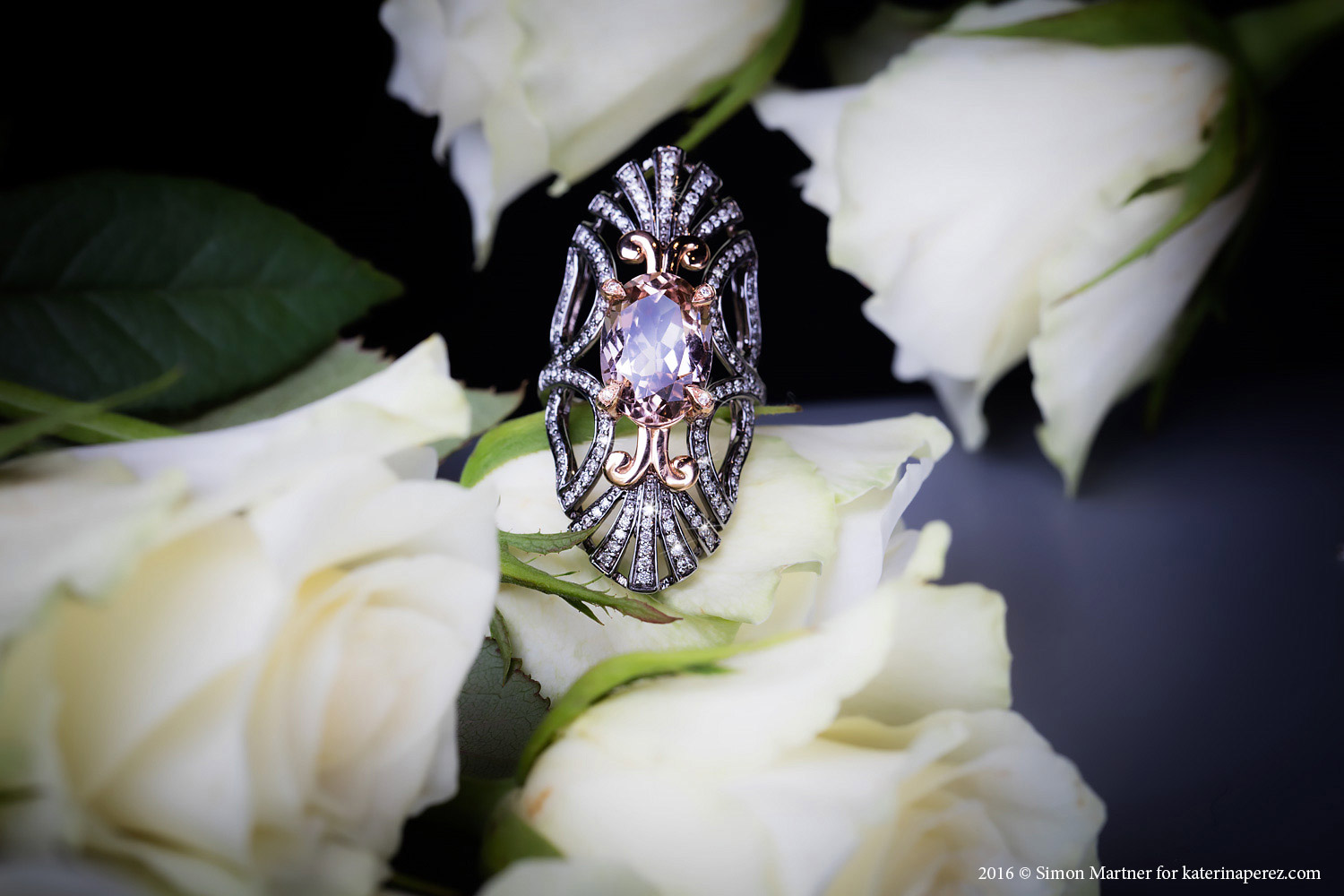 Wendy Yue tsavorite, tanzanite, blue sapphire, diamonds and 18K black gold hand bracelet – £21.120
Wendy Yue is more artist rather than just a jewellery designer, who creates extravagant pieces of art that one can enjoy wearing. Inspired by nature, Asian culture and her dream world, Wendy Yue's jewellery resonates in hearts of those who appreciate craftsmanship and creativity.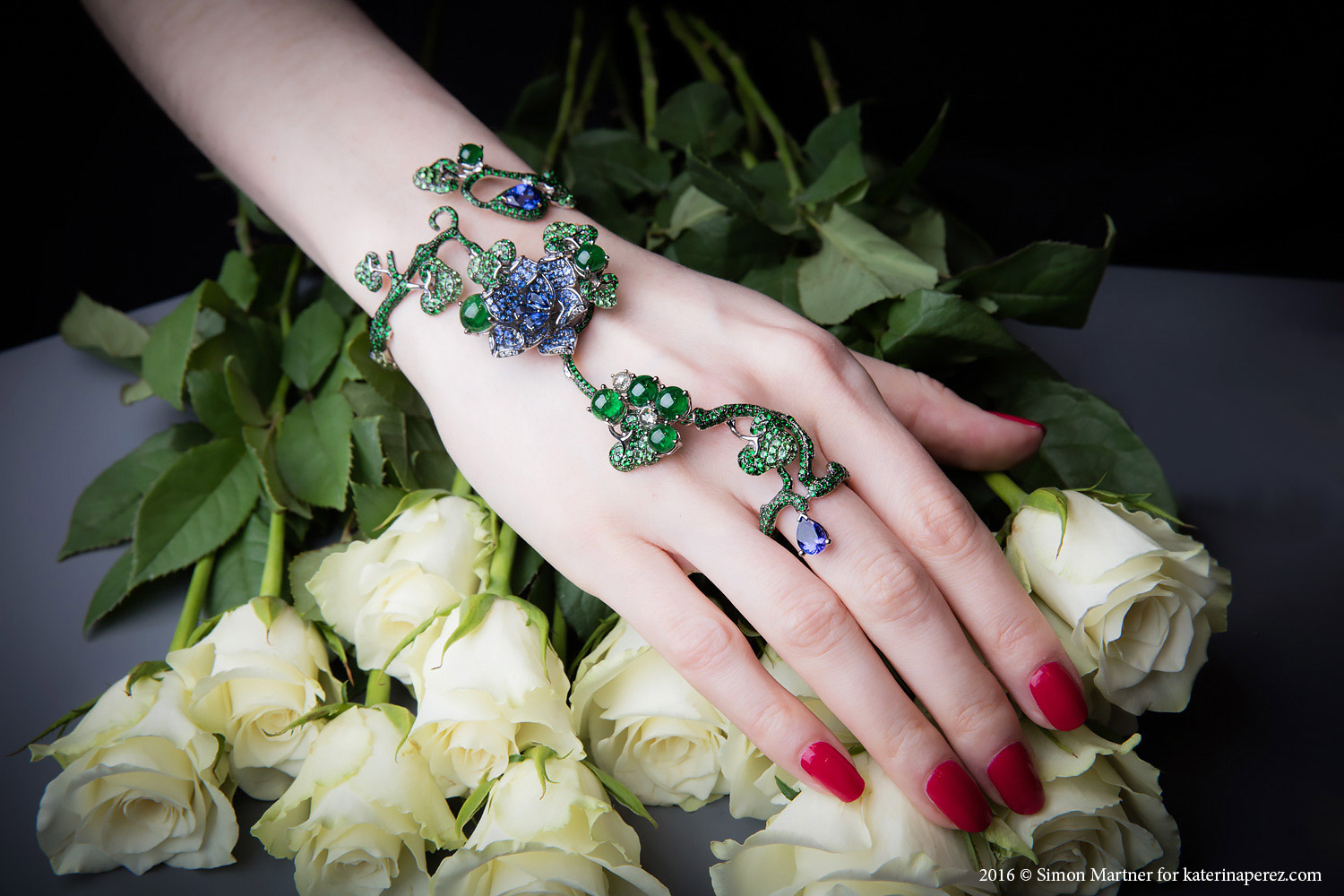 Dionea Orcini Morganite, amethyst, white topaz, diamonds, ice diamonds and 18K white gold chocker – £8.800
Dionea Orcini herself believes that she is not so much a jewellery designer as a narrator of stories. Although she received a diploma in fashion, she quickly moved away from, as she "desired to create something historical and magical." Dionea's jewels can be perceived more as talismans, as she is fascinated by ancient history, shamanism, sources of origin of religions and the kinetic fields surrounding gemstones.