Today, a handful of contemporary jewellers can be credited with reinventing the perception of pearls for a new demographic of luxury consumers with their daring, audacious, often experimental jewels. Each has developed a very personal approach to working with pearls and has, in the process, transformed the once-fusty image of these beautiful, organic gems. Here are some of the names to seek out if you are looking for creative, innovative pearl jewellery with a strong visual aesthetic.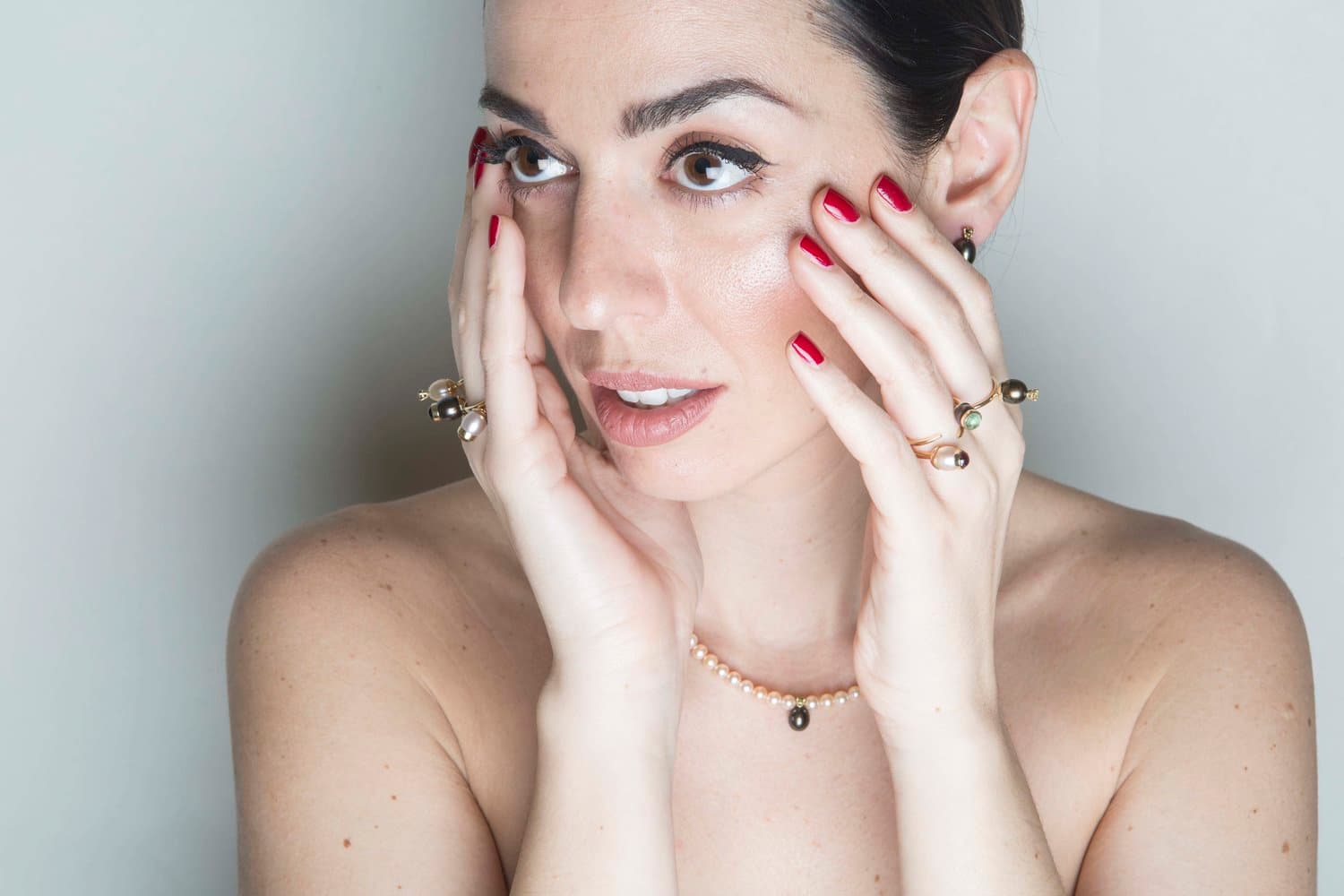 I will always remember my interview with Toshikazu Tajima, Chief Executive of the renowned Japanese pearl jewellery brand Tasaki, who gave a very clear explanation of why the brand focused on creating playful designs with pearls. "Our philosophy is to be different. If you ask a Japanese person, 'When do you wear pearl jewellery?', most will say it's for formal occasions like weddings or funerals. At Tasaki we wanted to break away from the stereotypes and go beyond them by creating new ways of using pearls in jewellery and coordinating precious jewels with a ready-to-wear mindset." This explains why, in Tasaki's collections, you will find pearl ear sculptures, pierced pearls, pearls that appear to be suspended in mid-air and much more.
One of the most famous names in pearls, and a designer who has in fact collaborated with Tasaki in the past, is Melanie Georgacopoulos. The enfant terrible of the pearl jewellery world has interpreted pearls in every which way, slicing them, hollowing them out and placing them atop mother-of-pearl tiles to create abstract sculptural shapes. Her Sliced collection was inspired by one genius idea: cut these glowing spheres in half. A daring move that would have been considered completely unacceptable even a decade ago, what she revealed was a fascinating pattern of concentric circles that form as the pearl grows. "Whilst studying at the RCA, I was curious to see what was on the inside of a pearl," she explains. "I simply treated it as a material. On one hand, the pearl is fragile, but on the other it is very strong when treated the right way. The smoothness of the sliced surface is achieved through polishing."
Qatari designer Nada Khamis Mohammed Al-Sulaiti founded her own brand, Hairaat, in 2011 with the vision of offering creative jewellery to her clients. She had always had a soft spot for pearls and wanted to incorporate these jewels of the sea in Hairaat jewels – but give them a twist. What, upon first glance, appears to be a traditional pearl, strung on a strand necklace or set on a stud earring, is, upon closer inspection, an intricately carved pearl. Further subverting the image of conventional, conservative pearl jewellery, other adventures in pearls include pairing peacock-hued Tahitian pearls with unexpected gems such as opals and lemon quartz.
Greek designer Stelios Karantonas found his niche quite by accident while at university, where he took up jewellery design as a hobby, only to fall in love with it. This new-found passion led him to the UK, where he launched his brand in 2014. His unique approach to pearls sees these precious minerals studded with gemstones in his Queen Bee collection, while the necklace and earrings from the Lotus collection resemble architectural frames piercing elegantly through baroque pearls. The designer's Adam and Eve necklaces, meanwhile, feature pure white orbs captured within finely woven strands of gold, resembling pearls caught in a fishing net. Stelios crafts his jewellery by hand in London using only sustainable and ethically obtained materials.
Hisano Shepherd launched Little H, her fine jewellery brand, in 2011. Featuring freshwater pearls alongside baroque Tahitian and South Sea pearls, her signature technique involves hollowing out these precious gems before filling them with sparkling shards of gemstones or seed pearls. The reason Hisano's creations are so unique can be traced back to her previous life – she learned her trade partly from working in jewellery repair shops and was entranced by the naturally formed crystal geodes she encountered at the Tucson gem shows. Taking jewels apart and rearranging them clearly had a lasting effect on Hisano. Inspired to experiment, she began slicing hollow, freshwater soufflé pearls, which led to the founding of Little H.
Whether slicing or carving pearls, filling them up with gemstones or seamlessly combining them with mother-of-pearl, these creative, innovative designers continue to surprise and delight fine jewellery fans with their artistic ingenuity.