Evolution is a vital part of the high jewellery journey. After all, one does not wake up one morning and decide to create art jewellery masterpieces! For Milan Ponweera and his brother Thilan co-founder at Maison Avani, the pathway to haute joaillerie began after nearly a decade of trading gemstones with fellow jewellery designers and dealers. In 2018, a decision was made to create Avani Paris – a fine jewellery brand bursting with coloured gemstones and especially sapphires, which are the business' signature material.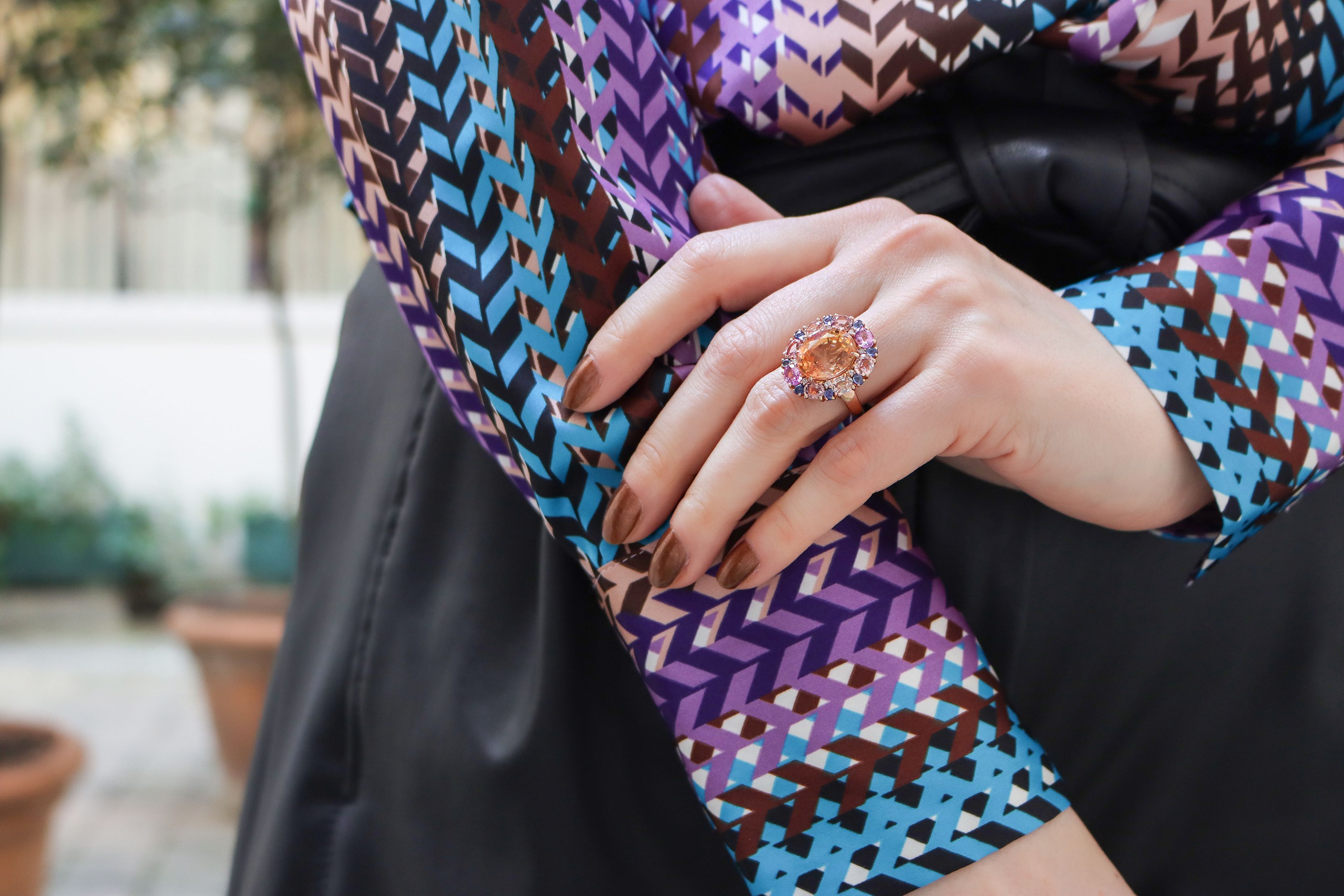 "The French market is quite conservative," Ponweera tells me. "For example, if you are looking for padparadscha sapphires, tsavorites, fancy sapphires or even blue sapphires over two carats, it's not easy to find as a retail customer when it comes to fine gemstones . After two years, we realised this growing demand for sapphires also applied to high jewellery, especially when we started to receive customers with important purchasing power."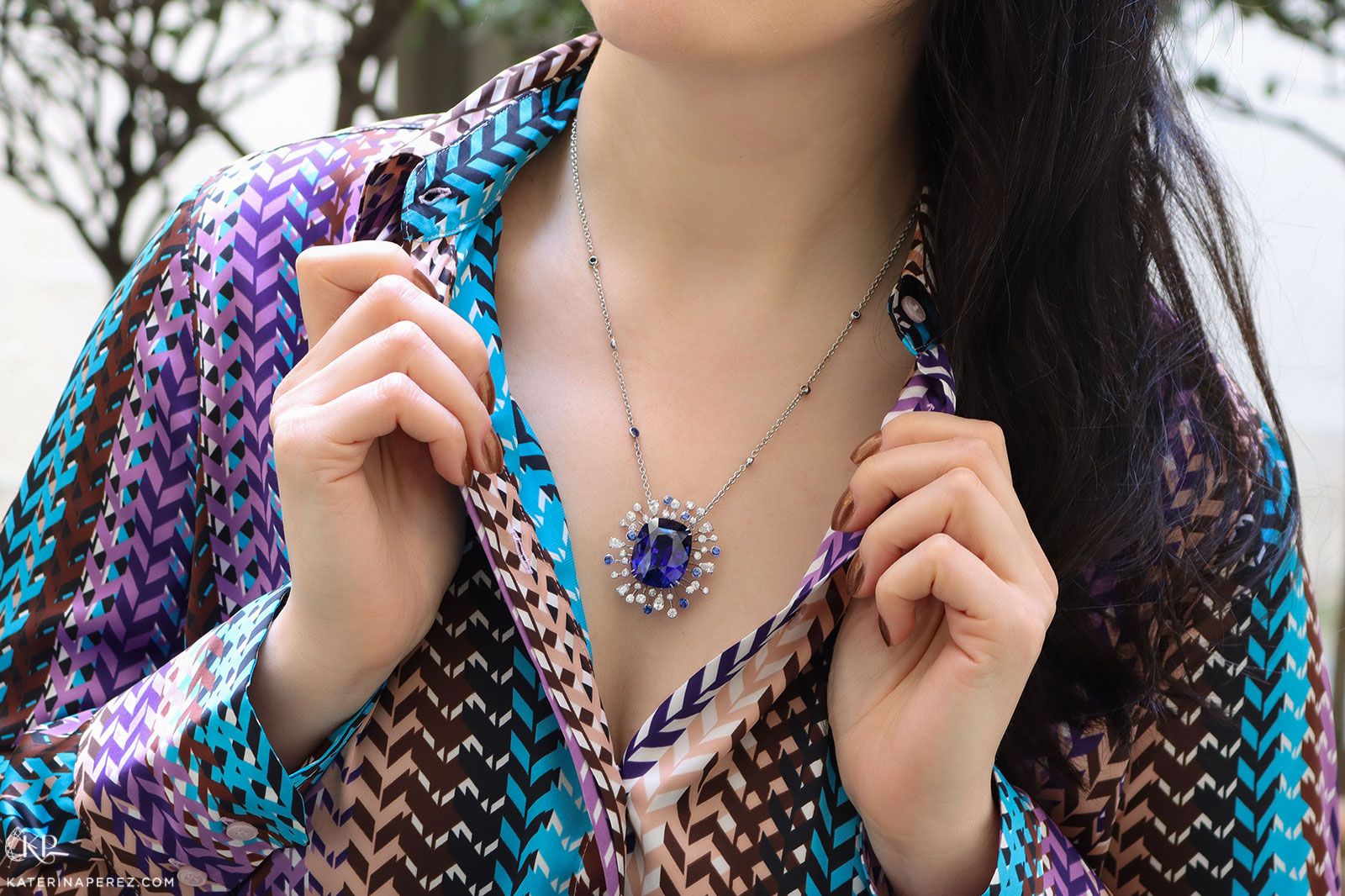 The result is Maison Avani, located on Place du Marché Saint Honoré in Paris, a few steps from Place Vendôme and only a few meters from its debut Avani Paris boutique. It describes itself as "the first high jewellery house specialising in sapphires," which is supported by enviable access to its "family mines" in Sri Lanka.
To find out more, I asked Milan some questions about the trajectory of the Maison, its high jewellery creations and why we should all take note of an incredible spinel, due to be auctioned by Sotheby's in May.
Katerina Perez: What do you believe sets you apart from other high jewellery maisons?
Milan Ponweera: As sapphire lovers, my brother and I have long sold our exceptional stones to luxury jewellers. To reveal the beauty of sapphire to all, we wanted, among brothers, to establish our Maison with a simple vision: high jewellery at a fair price. By selecting the most exceptional rough stones at their source we create jewels tailor-made for these gems. By controlling each step of the manufacturing process, from the extraction of the rough stone to the distribution of our creations, we are able to commit to our vision and be in the creation process from the beginning to the end.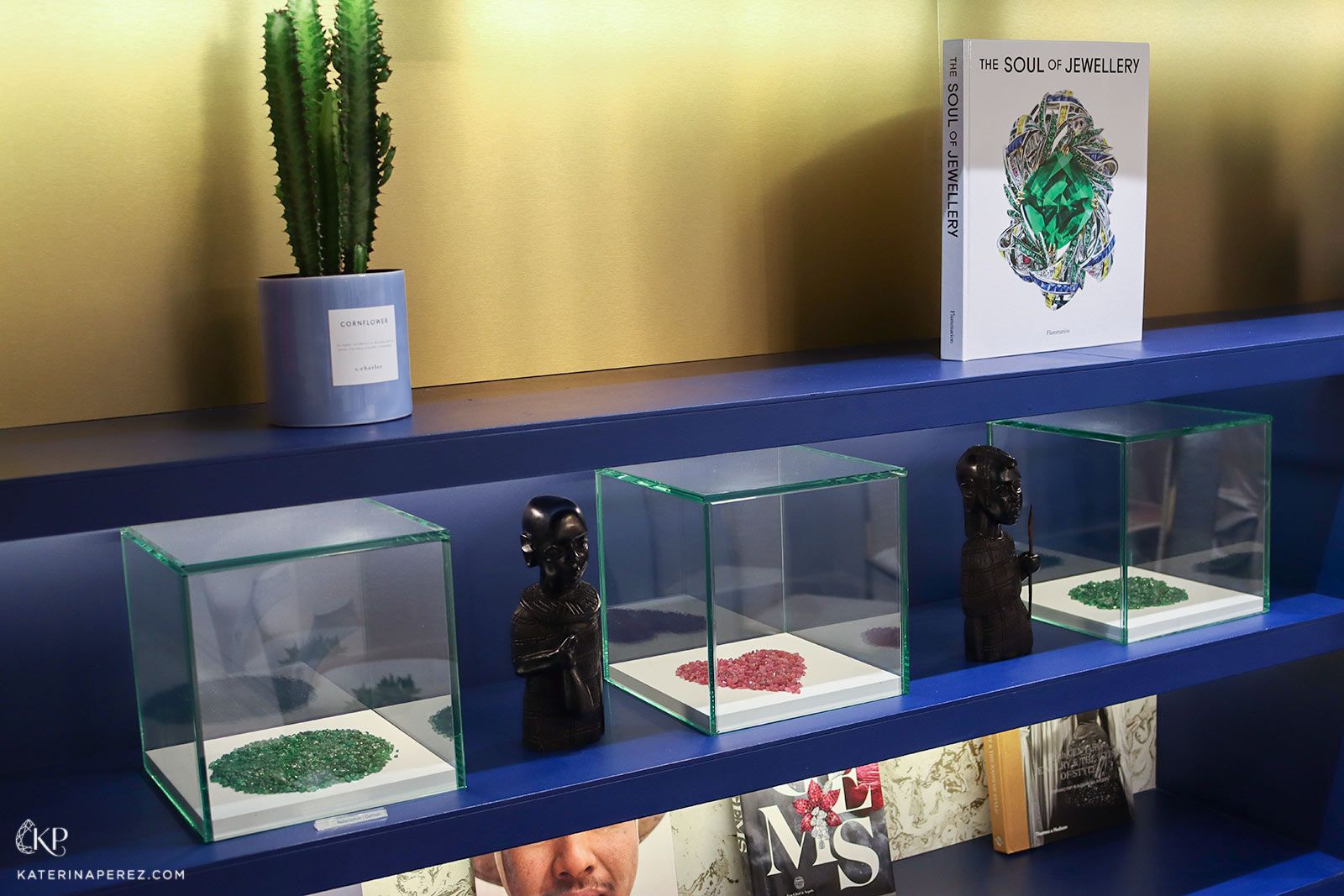 KP: What is the ethos and driving force behind Maison Avani?
MP: In history, jewellery used to be worn by important people, like kings, queens and aristocrats. For these people, jewellery was a way to express their power and uniqueness. Indeed, jewellery used to be unique by definition! Today, it has become more democratic with big brands that produce iconic designs, which is a good thing. However, I feel we have lost uniqueness. Nowadays people are looking more for « iconic » design that is recognisable compared to a piece of jewellery that is unique and reflects their personality. This is the reason why we commit to never producing the same piece of jewellery more than once.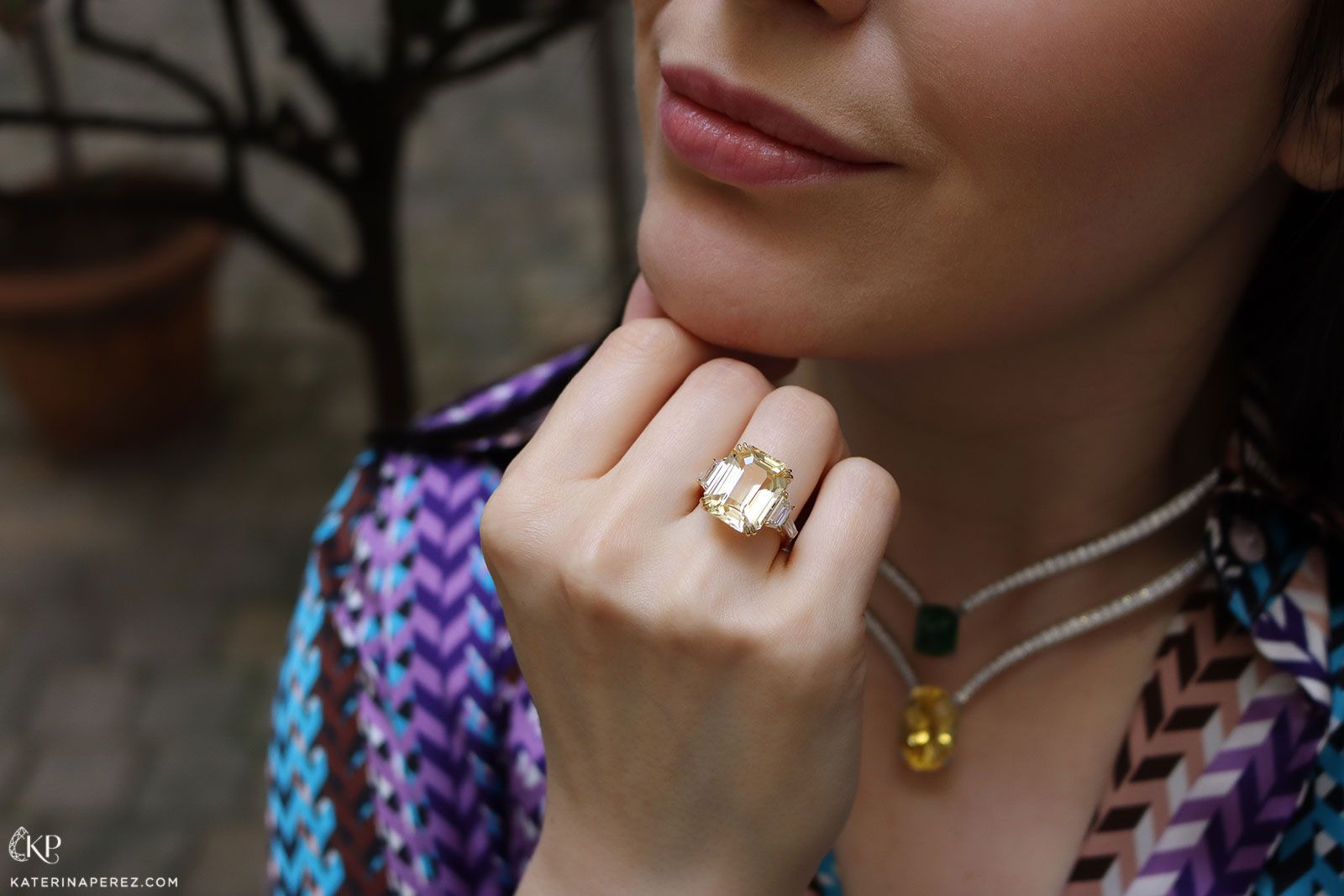 KP: You specialise in sapphires. What is it about corundum that appeals to you?
MP: Thanks to our mines and the traditional savoir-faire of our craftsmen, we can uncover the unsuspected richness of colours that sapphires naturally embody. Padparadscha sapphire, peacock blue sapphire, yellow sapphire, and pink sapphire… these are all cut with patience and high standards in our workshop in Sri Lanka. We are a rare kind of Maison to offer such a large choice of colours. We are also specialised in tsavorite garnet and Mahenge spinel, two exclusive gemstones from Tanzania with vibrant colours that we can't find in sapphire.
KP: How do you go about sourcing your gemstones?

MP: We have been responsible for extracting the most beautiful stones from our family mines in Sri Lanka for two generations. I take care of the mining side of the business and travel to the source every month to select the most exceptional rough stones and supervise the production. Having studied gemmology in Bangkok in 2012, I moved to Sri Lanka right after and stayed there for 2 years in our family mines with our uncle. During this time I learned everything about the value chain of sapphires: from extraction to cutting and selling. So, all our gemstones are cut entirely by hand in our workshop a few steps away from the mines to reveal their purity and vibrant colours.
KP: How would you describe the signature style of Maison Avani?
MP: Modern and timeless high jewellery with exceptional gemstones. All our designs are inspired by the centre stone, which means that we have the first meeting with our designer, and we share the story of the stone and our vision for it. She then creates sketches that she will submit to us. From there we discuss and adjust until we find the final design.
KP: You will be selling a remarkable spinel ring via Sotheby's in May 2022 – what can you tell us about the stone set in this piece and what makes it so special?
MP: I sourced this magnificent spinel in January 2021 in Tanzania. I still remember that even in the rough form, the colour was extraordinarily vibrant. I flew to Sri Lanka right after to meet one of the best lapidaries in the country and the result… an exceptional, vibrant red square cushion spinel of 21.02 carats. Here in Paris, we received various buying offers but realised that we had the gemstone of a lifetime in our hands and there were only a few similar stones on the whole gemstone market. We wanted to create a piece with it that reflects our Maison in every single detail, so our designer developed a signature ring that we called 'Rouge Vendôme'. It will be sold at Sotheby's Magnificent Jewels and Noble Jewels auction in Geneva on May 10, 2022.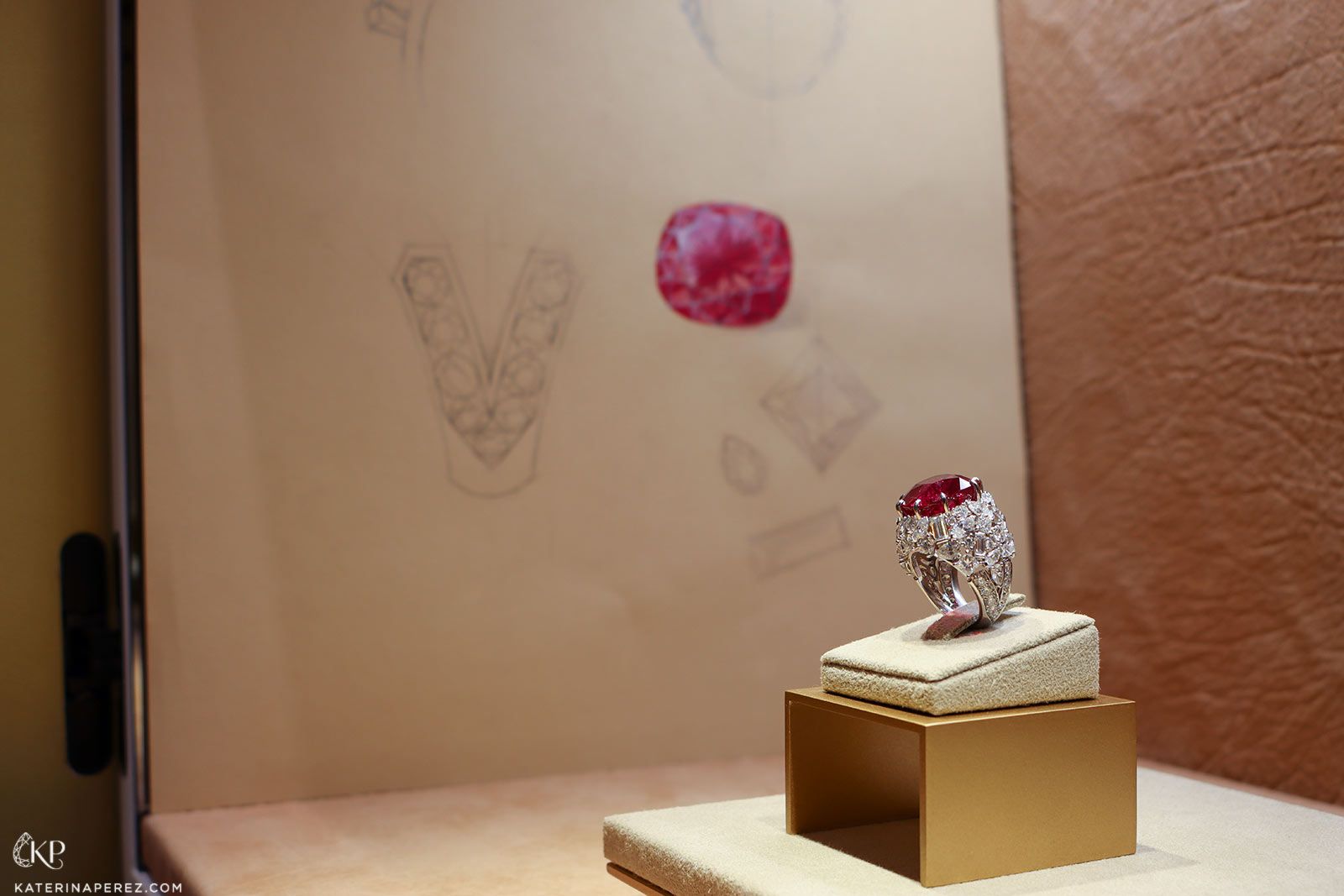 KP: What is the relationship between Avani Paris and Maison Avani?
MP: Avani Paris is a jewellery brand for customers who want to buy a piece of jewellery for the first time in their lives, whether for an engagement, the birth of a child or even a special birthday, it is an everyday luxury. Maison Avani is a high jewellery Maison for those with more experience in jewellery and also more purchasing power. With these two shops, we can meet the demand of any customer looking for sapphires, no matter their budget.
The pursuit of genuinely remarkable gemstones is a noble one indeed. Although there are many fine and high jewellers across the world, there's a confidence that comes from walking into a Parisian boutique filled with experts in sapphires, spinels and tsavorites, especially if these gems are your heart's desire.