There is a saying, "All that glitters is not gold", and with this in mind I take a very selective approach to jewellery. Once I had checked out the several hundred designs I chose my top ten using my usual criteria. What are they? The same criteria that would have to be met for any woman to fall madly in love with a piece of jewellery: it must be visually appealing and set the heart racing at one look. I also, of course, took into account the design concept, the level of craftsmanship, the quality of the stones and the techniques used. So take a look at my detailed list below and then vote for your favourite piece!
What I liked: I simply could not resist the beauty of the Mogul necklace with its irregular shaped emeralds. Just look at the flowery patterns carved into them. I feel like these Colombian stones could not look better combined with the diamonds that join them together and decorate the line of the décolleté.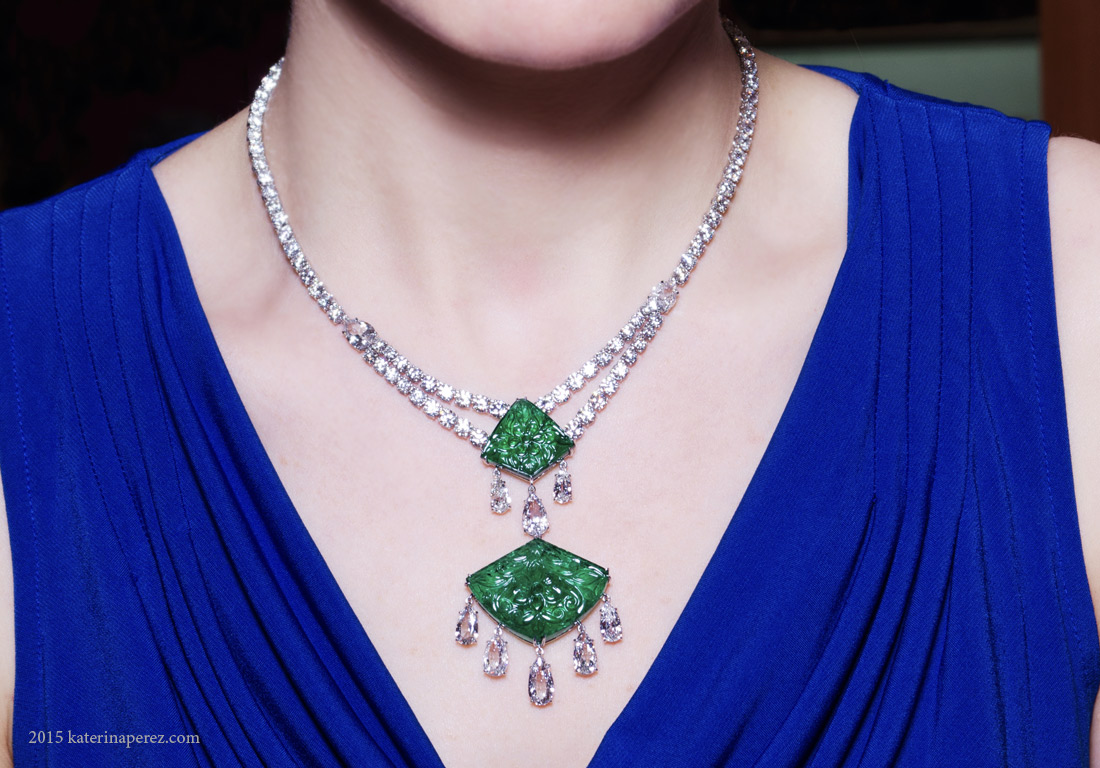 What I liked: I am always impressed by original techniques for working with stones and metals. The Bellari jewellery designers have really mastered the art of setting baguette-cut stones together side by side so that the gold practically cannot be seen. The result is the illusion of stones that sparkle and soar.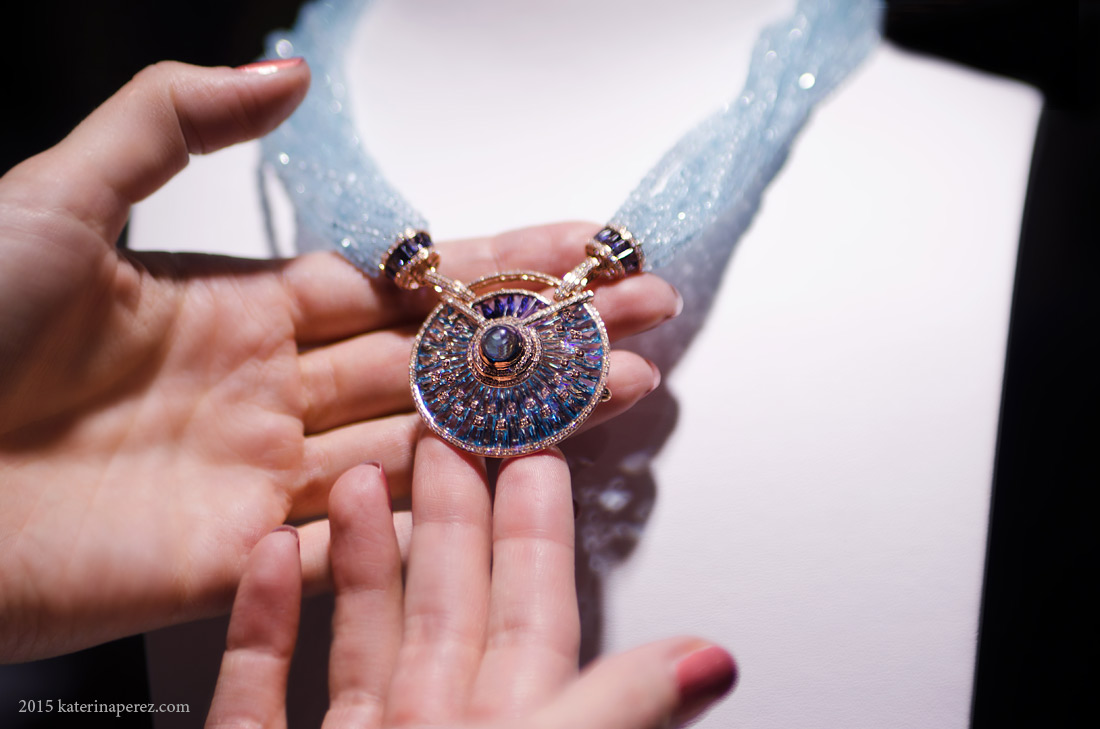 What I liked: What attracted me to this bracelet was the rich combination of over twenty different coloured gemstones. These were combined with a gold frame featuring different sized oval holes. This wavy pattern calls to mind the swirls of sunlight on the seabed.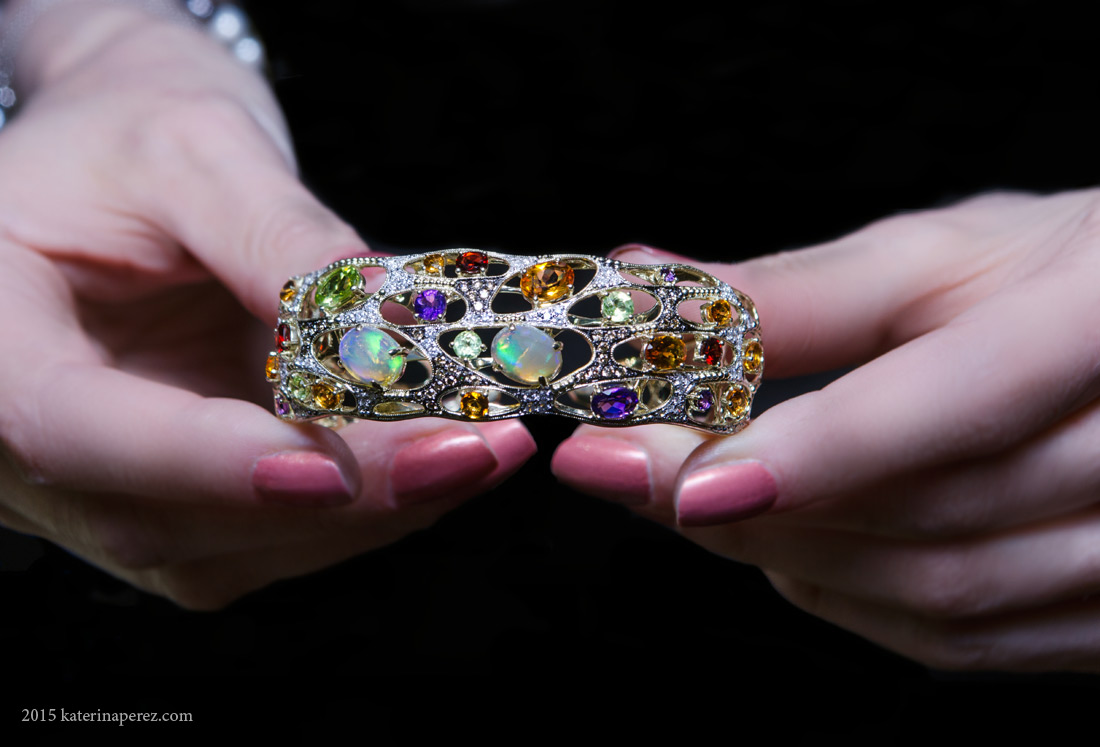 What I liked: Art-deco style jewellery has maintained its relevance to this day, and when it is designed with the impeccable taste and perfect proportions demonstrated in this pink sapphire and diamond ring from Gamma Creations, then to not include it in my top ten would be an unforgivable mistake.
What I liked: I was instantly captivated by the "wet tarmac" effect applied to the metal which I saw on several of the designs by French brand Georland. The effect was achieved by using a specially treated surface of silver, which looked striking when combined with deep-blue sapphires for these earrings.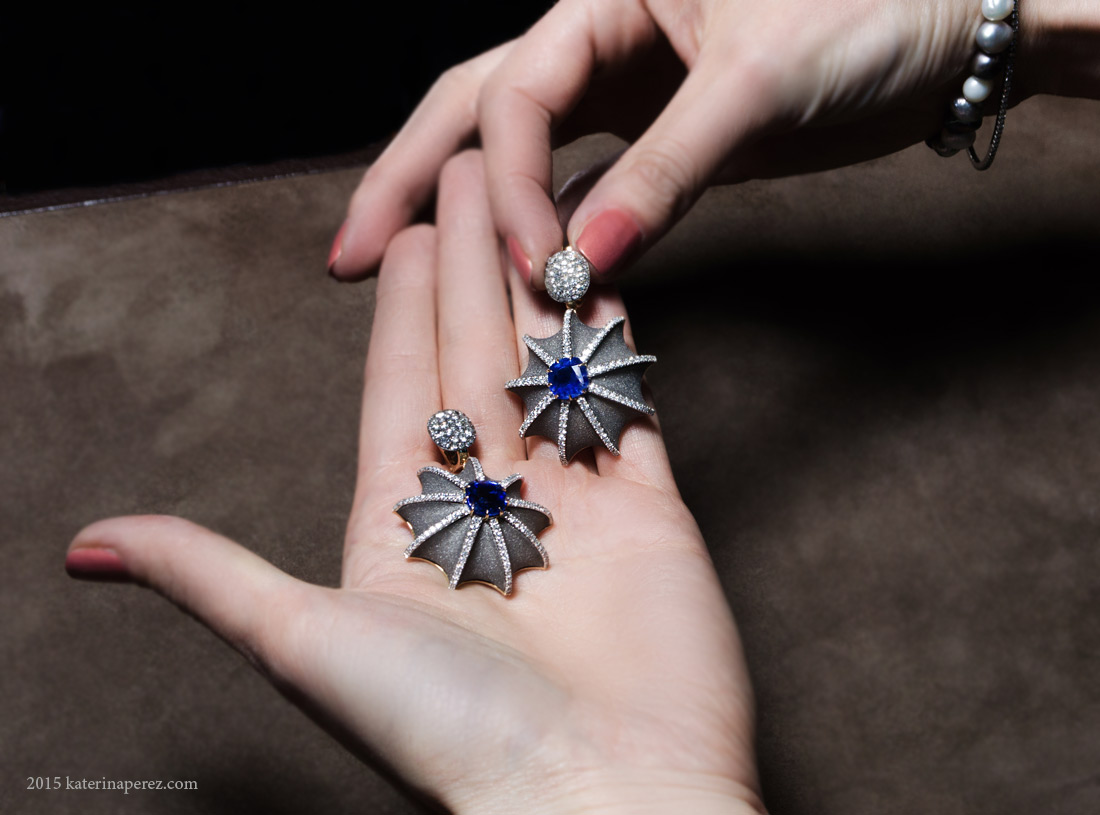 What I liked: When the desire in the designer to create unusual jewellery overcomes the instinct to make a piece that is standard or commercial, the result is something like these titanium rhombus earrings. Solid but unusually light, with a matt finish and a neat little design. La Reina cannot be praised enough.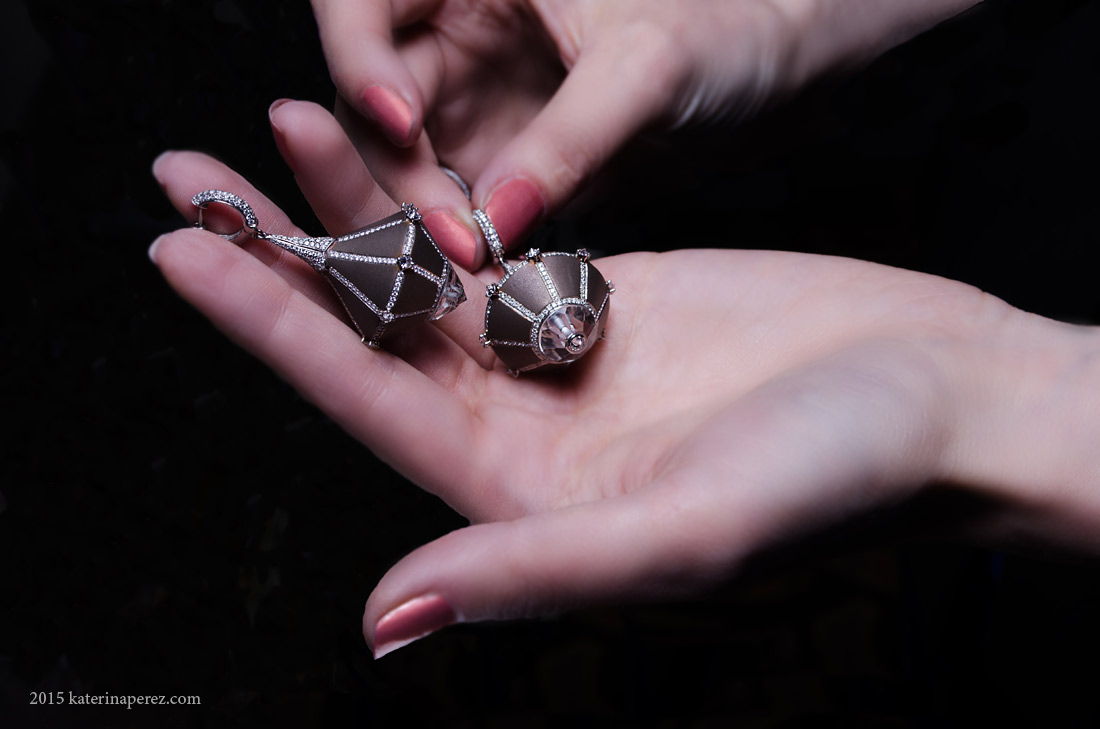 What I liked: The table of different diamond cuts lists the ten most common styles, so, of course, when you come across a really unusual cut you have to stop and check it out. That was the case with this ring: nestled right in the centre of a blossoming diamond flower was a unique decoration in the form of a four-leafed Lily cut from a single 3-carat diamond.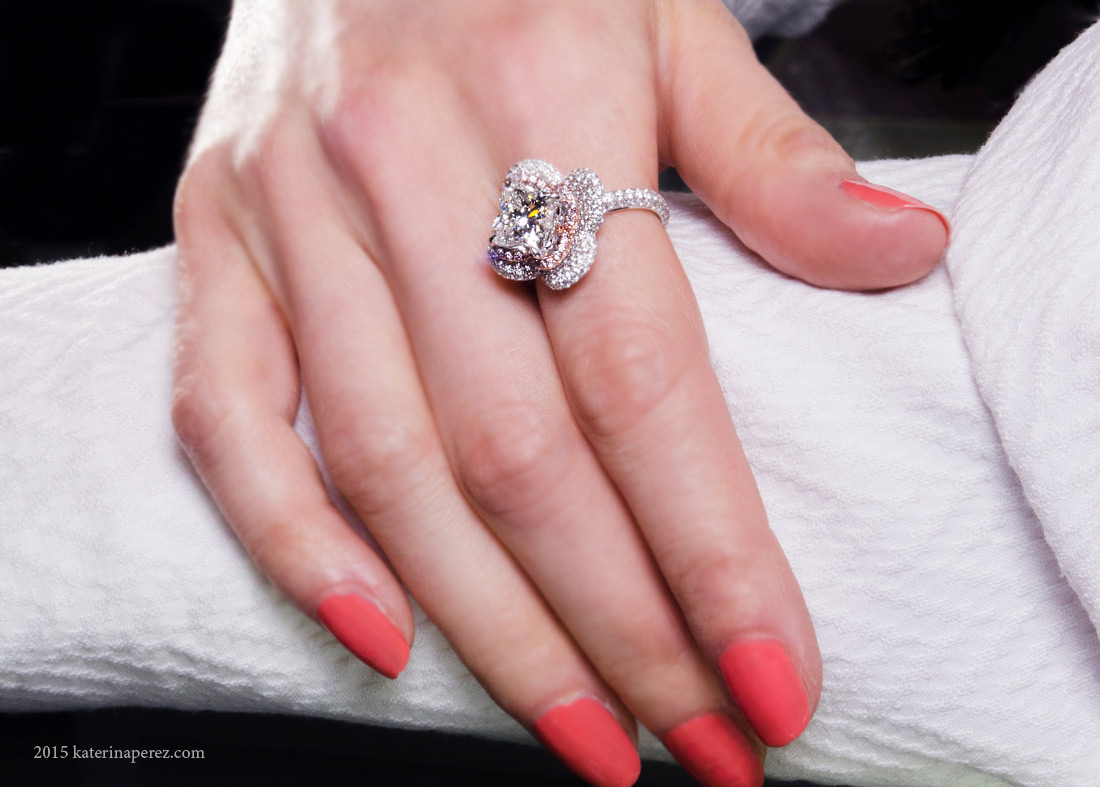 What I liked: The jewellery exhibited by Lee Siegelson at JCK Luxury stood out from everything else. I was already well-acquainted with the selection so I chose something with a contemporary feel: a Toi & Moi bracelet with diamonds and sapphires in contrasting shades. The 1924 bracelet by Van Cleef & Arpels is a good example of how cyclical fashion can be.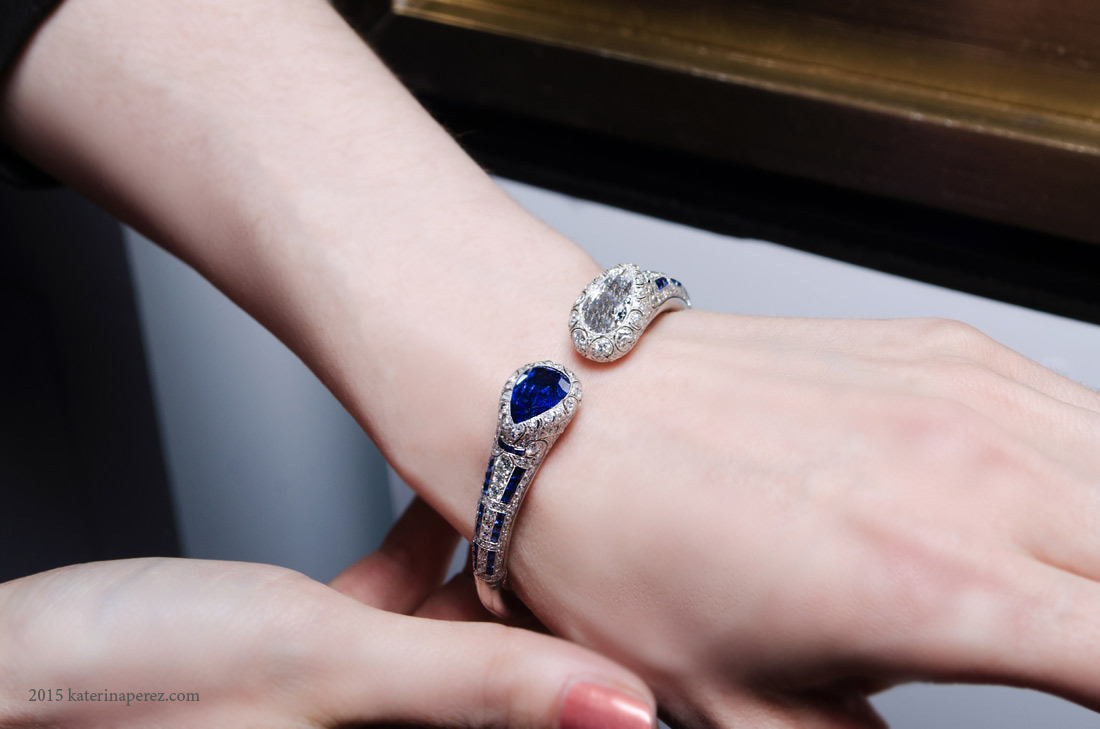 What I liked: Brazil is true tourmaline country, so is it hardly a surprise that this was precisely what I found decorating Vianna's stylish necklace. Green, red, pink and light blue stones in a number of juicy shades give the jewellery a festive, summery atmosphere.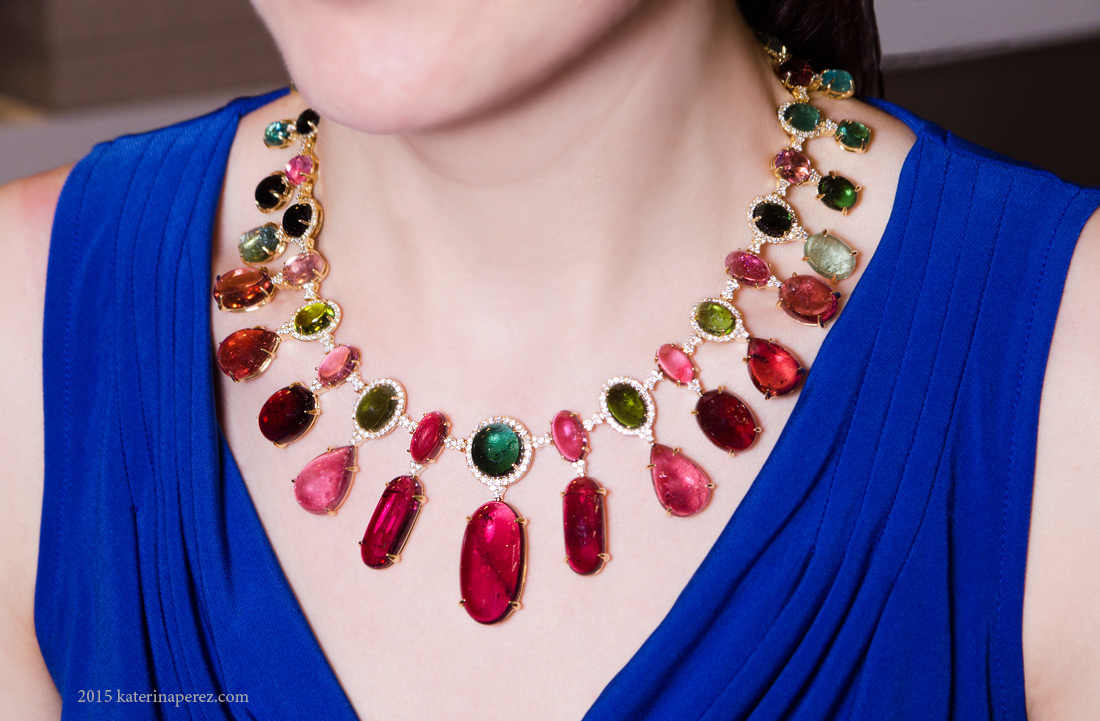 What I liked: Who would have thought that a combination of soft light-blue moonstone and green-blue opal would look so striking when mixed with bright orange fire opal and granite spessartite? So very simple… A simply enchanting design!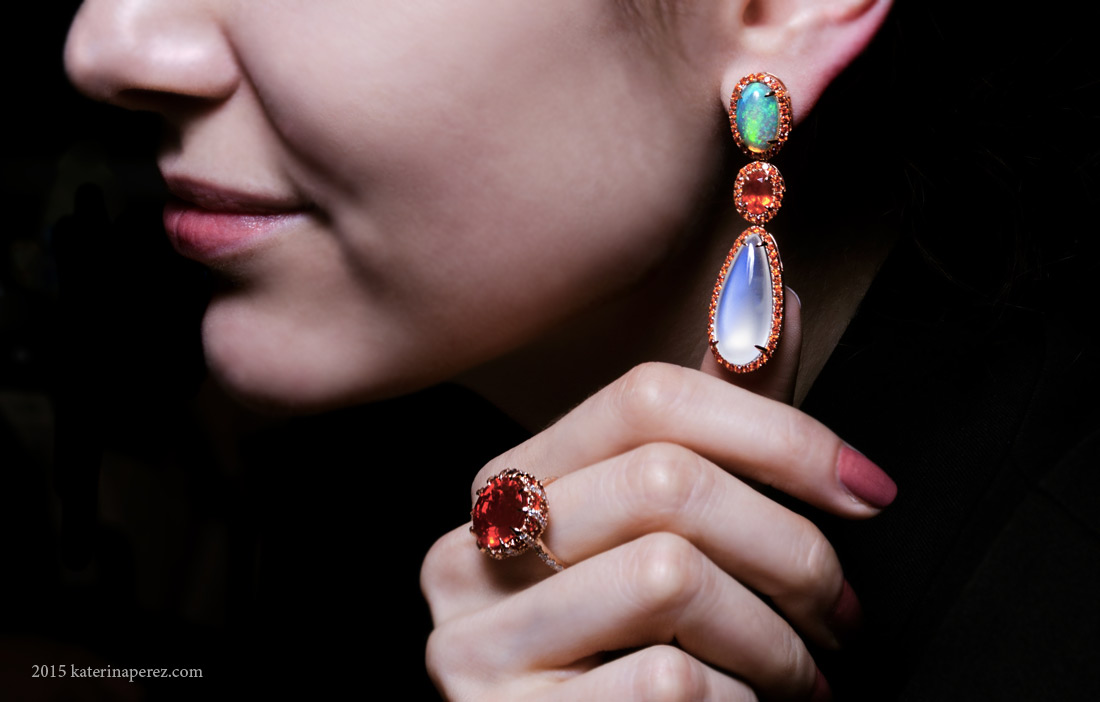 Photo credit: Lordale Benosa