The first evidence of cufflinks dates back as far as the 15th century, however they did not become commonplace until the end of the 18th century, with the advent of more formal dressing for men.
Moving into the 19th century, more people were progressing into the middle classes, and this meant that they began to wear a more conventional wardrobe: a suit by day and a dinner jacket or tailcoat in the evening. The industrial revolution then meant that cufflinks could be mass produced and were made available to most in society, rather than only being for a select few. Gemstone and coloured cufflinks weren't common initially, until Prince Edward VII of Wales popularised coloured cufflinks by wearing a bright set from Fabergé.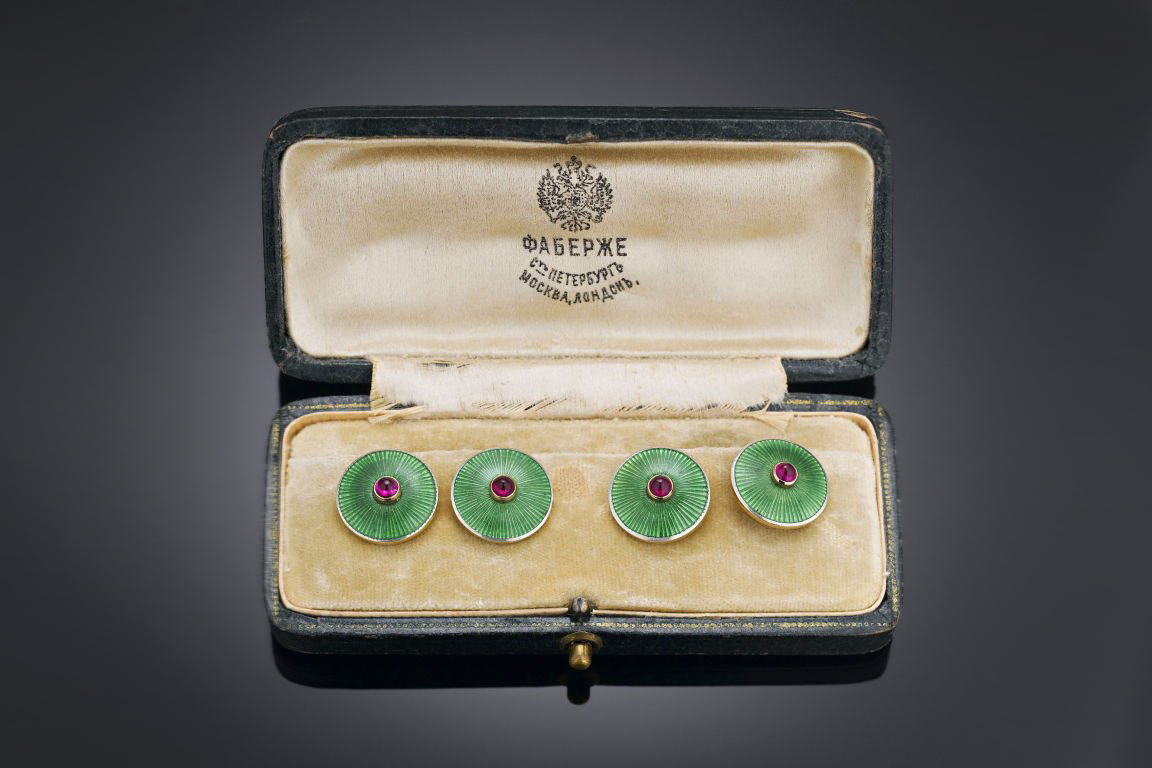 As the 20th Century dawned and progressed, designers began experimenting with materials, designs and even embellishments for cufflinks. Enamel became a popular way for jewellers to decorate these pieces, allowing for use of vivid colour and relatively affordable prices. The metal shortages which followed the second World War meant that after the 1950s, men's accessories became more prominent and popular, including cigarette cases, lighters, tie accessories, wristwatches, signet rings and cufflinks.
Later, in the 1960s and 1970s the middle classes began to dress less formally, and most men's shirts were designed with buttons on the cuffs, rather than having cufflink holes. In the 1980s and 1990s however, the dominance of capitalism meant that many men were required to dress formally for business, and this has continued on into the present day.
Cufflinks come in a great range of varieties, not only in style, material and design but in the type of fastening too. For practical reasons, some have become more popular and commonplace than others; whether you prefer bullet back, whale back, chain link, ball return, or the stud / button style, there is a pair which suits the needs and aesthetics of every man.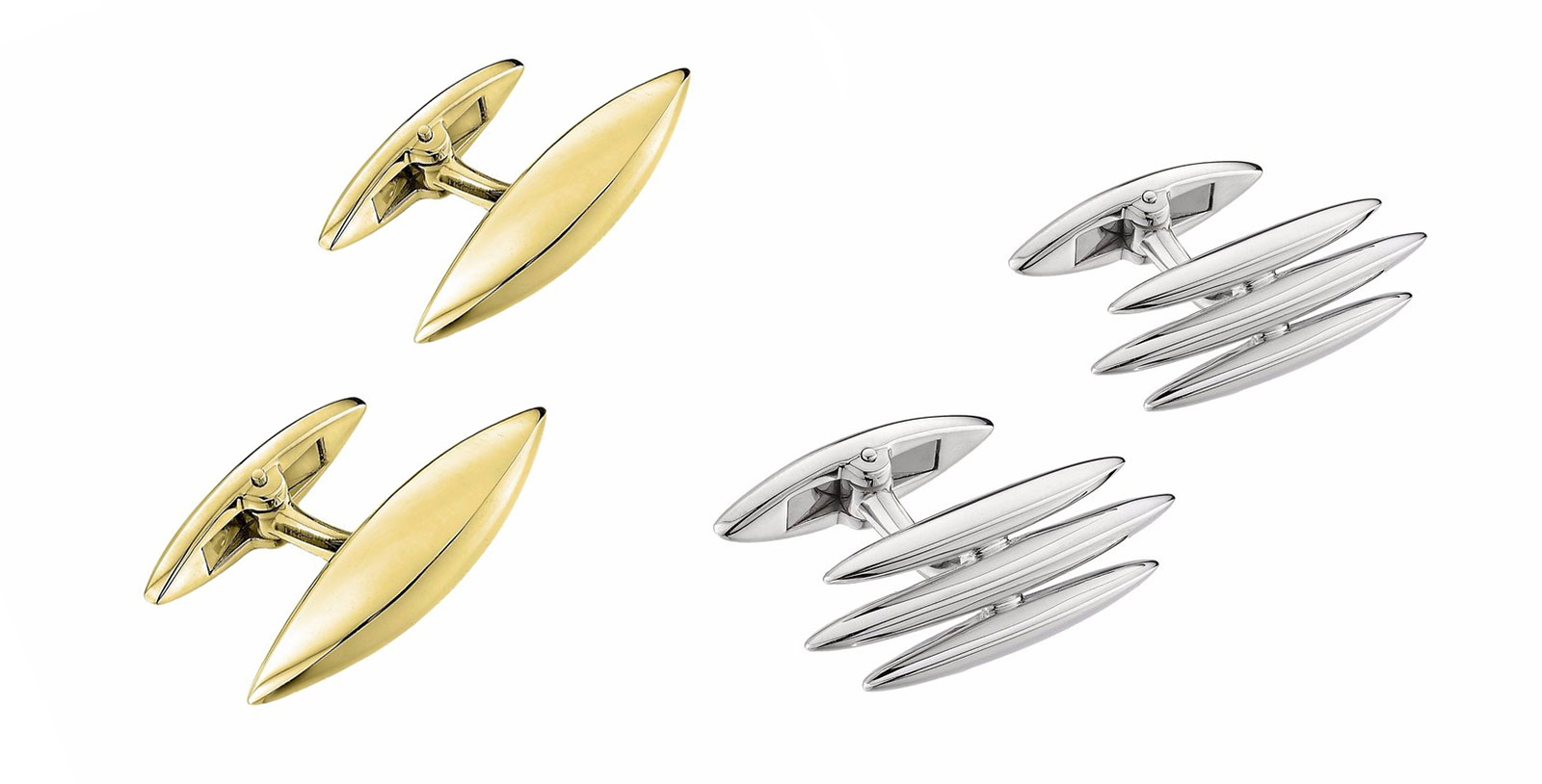 Shaun Leane's simplistic cufflinks feature one if his signature design motifs, the sharp pointed form of the 'Arc' collection - his first jewellery range dedicated primarily to men. The cufflinks have been crafted with a T-bar fastening to combine classic and modern design.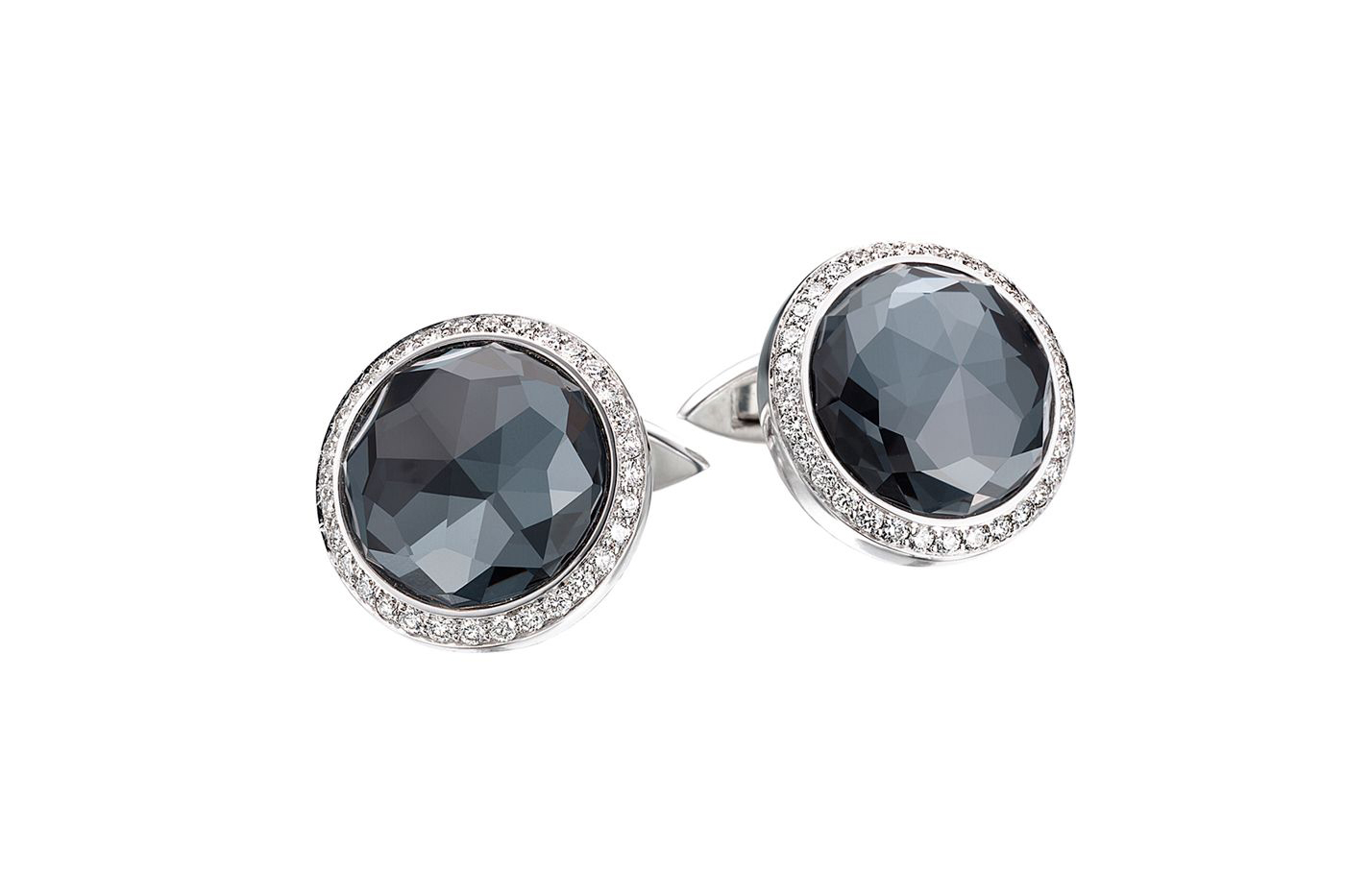 For a man who desires a little more extravagance in his cufflinks, bold designs and gemstones abound Stephen Webster's designs. The 'Crystal Haze' cufflinks in topaz and diamonds with white gold provide the elegance of fine jewellery, with the edge of this famously rock and roll aesthetic.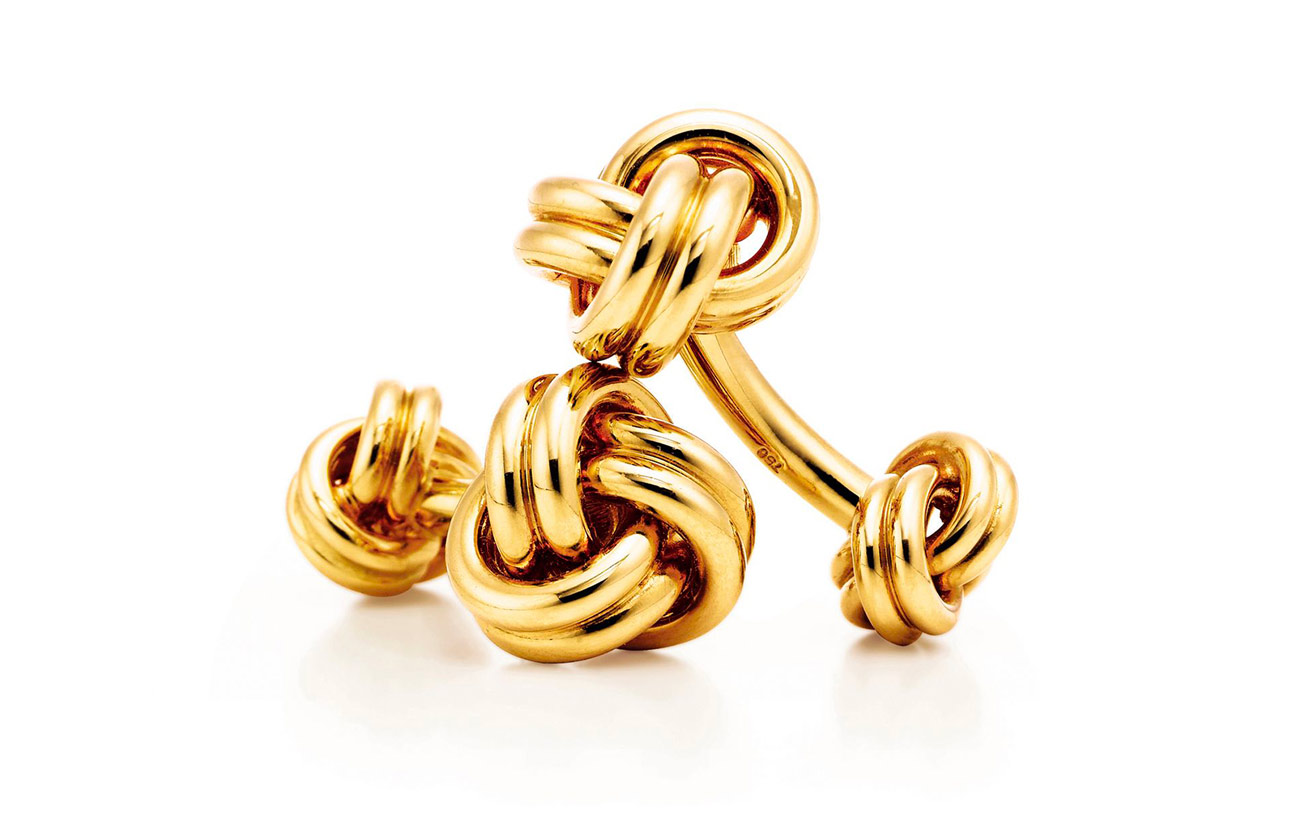 Tiffany & Co.'s 'Woven Knot' and 'Knot' cufflinks in gold provide a timeless look with designs that are smart, yet provide more interest than flat, plain cufflinks. Although if you're looking for true elegance and some of the precious techniques that women's fine jewellery often features, Buccellati's cufflinks in yellow gold with carved jade and sapphires are exceptional, and just as beautiful as any women's pendant, earrings or ring.
The Turkish artist jeweller Arman Suciyan is the one who I turn to for bespoke cufflink designs, as he is not only the founder of the brand, but a trained goldsmith who creates everything by hand. He is able to articulate a variety of design ideas - from rather minimalistic look to complex sculptural creations - and translate these in precious metals and gems. His expertise lies in carving and modelling as well as rendering pieces that are sculptural in nature.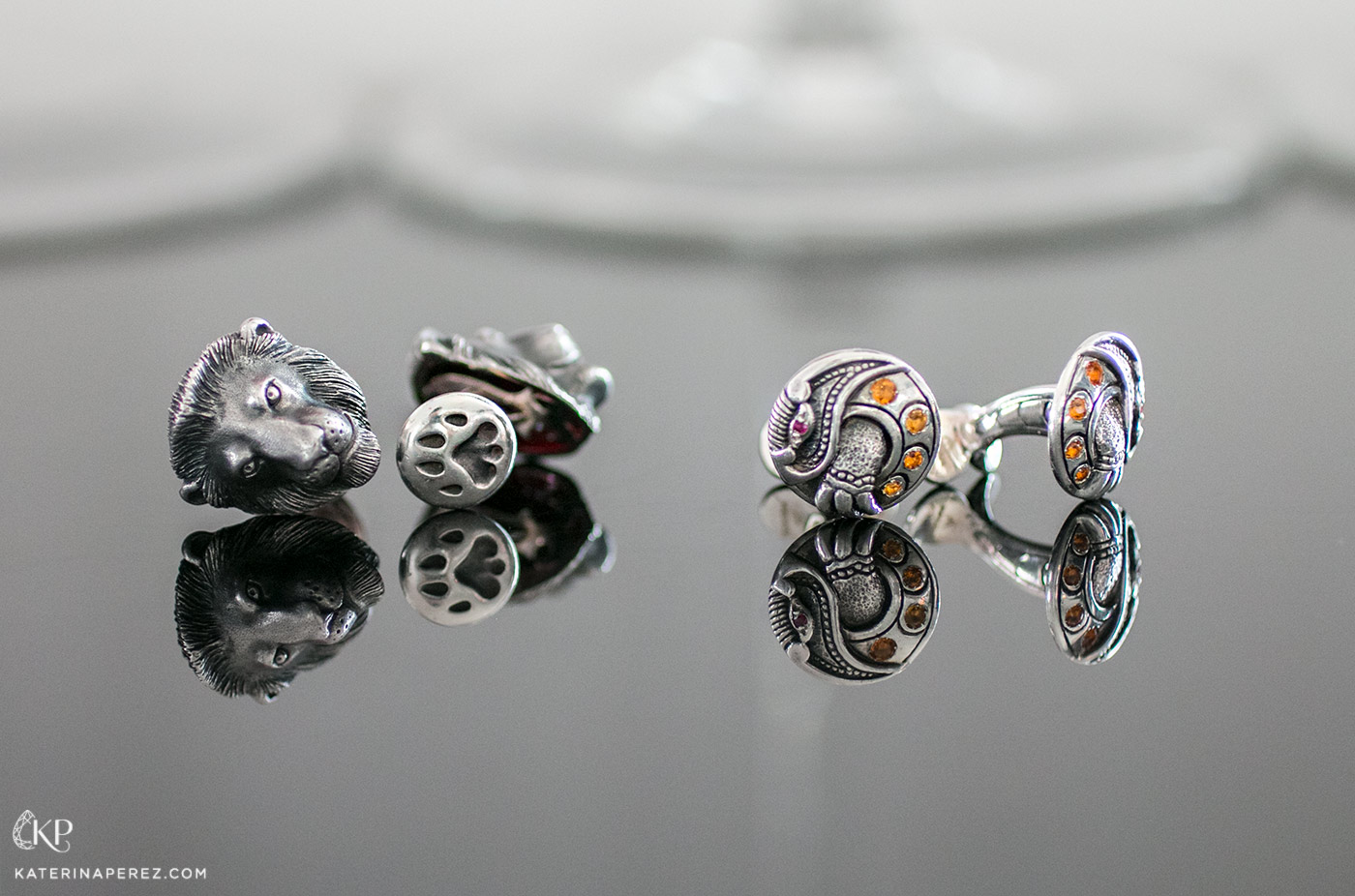 No matter what the personal style preferences of any man, there are fine jewellery cufflinks to suit anyone and any occasion. Not to be saved only for the most formal events, cufflinks are expressive and add an air of subtle sophistication to an ensemble.