If I had been asked to guess the individual or family who owned the jewels in this upcoming event at Bonhams, I am almost convinced I would have said an Italian. Why? Well, just look at the beautiful gold-work, the exuberant use of colour, juicy cabochon gems and the volume and dynamism of the pieces! There is a thread of Italian glamour that runs through this private collection that is hugely tempting for jewellery lovers like myself.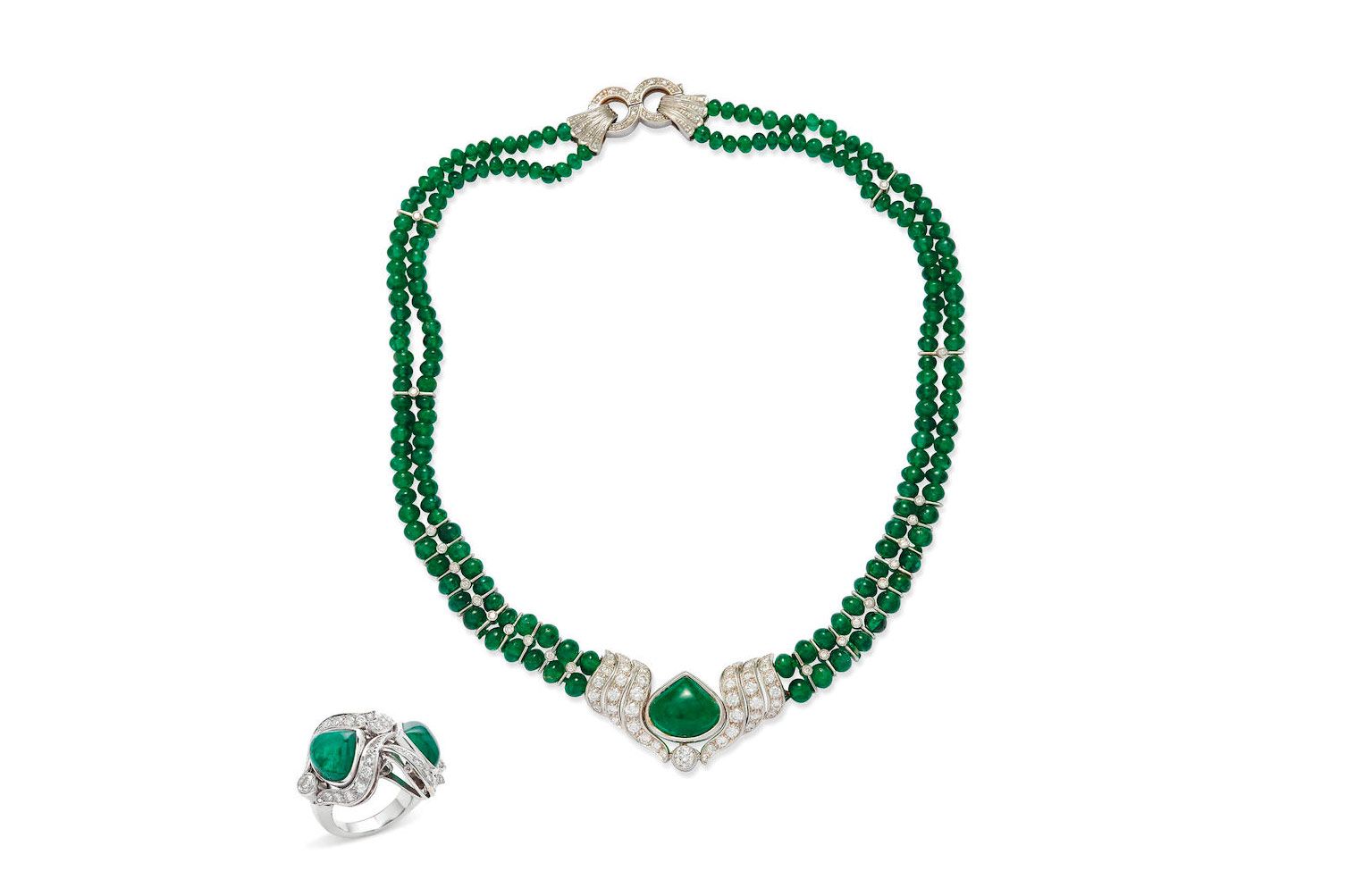 There are 112 lots in the jewellery portion of this sale that are kaleidoscopic in nature. Bonhams explains: "The family prized jewels for aesthetics and – as entertainers of the world's elite – for the ability of gems to stop the show. The collection is a fitting tribute to the artisanal skills, ingenuity and sensibility of Italian goldsmiths and designers. Here we find fine and discreet jewels – as well as bold and vibrant ones; semiprecious and precious gemstone combinations, geometric patterns and voluminous pieces."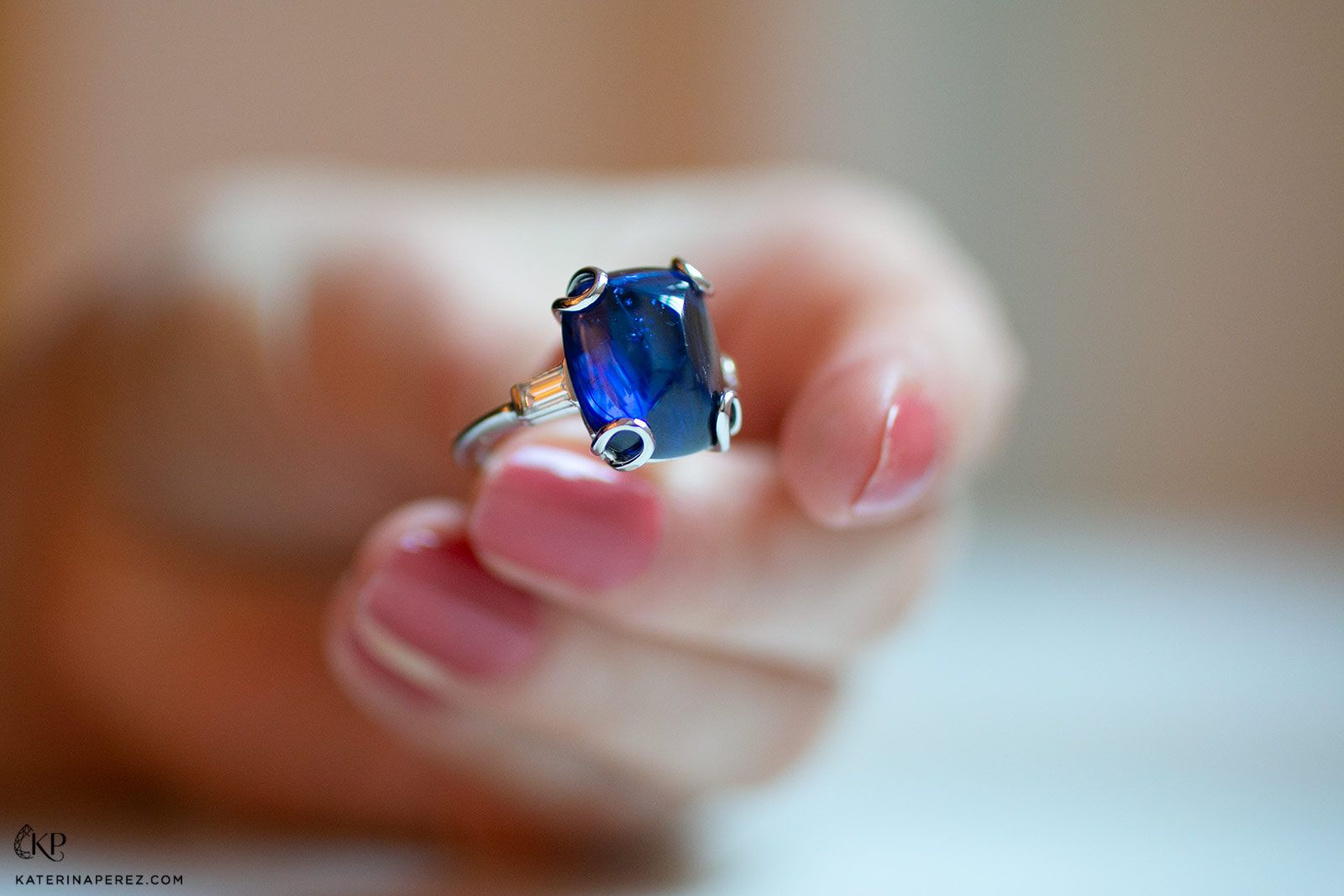 Let's start with some wonderful cabochon gems, including a ruby set proud in a cocktail ring surrounded by brilliant-cut diamonds and calibré-cut rubies (Lot 57, estimate £1,300-2,100). Another dress ring features a Sri Lankan sugarloaf sapphire cabochon in 18k gold and platinum (Lot 76, estimate £5,100 - 6,800). And while we are on the subject of the 'big three,' I would be remiss not to mention Lot 100, a ruby and diamond cocktail ring (estimate £3,400 - 5,100); Lot number 139, a pear-shaped emerald and diamond cocktail ring (estimate £4,300 - 6,000), and Lot 93, set with a rectangular cushion-shaped colour-change sapphire of 8.50 carats from Sri Lanka.
In terms of value, there are pieces with much larger estimates, such as an 18k yellow gold and triangular-cut diamond collar necklace (Lot 163, estimate £21,000 - 30,000) and a Repossi emerald and diamond necklace with carved emerald beads (Lot 143, estimate £6,800 - 10,000). In case you are wondering, one of my favourite Lots is number 131, featuring a necklace and ring set with cabochon emeralds, emerald beads and diamonds in 18k gold (estimate £4,300 - 6,000). Like many other pieces in this private collection, these are not diminutive pieces, but statement jewels designed to be noticed!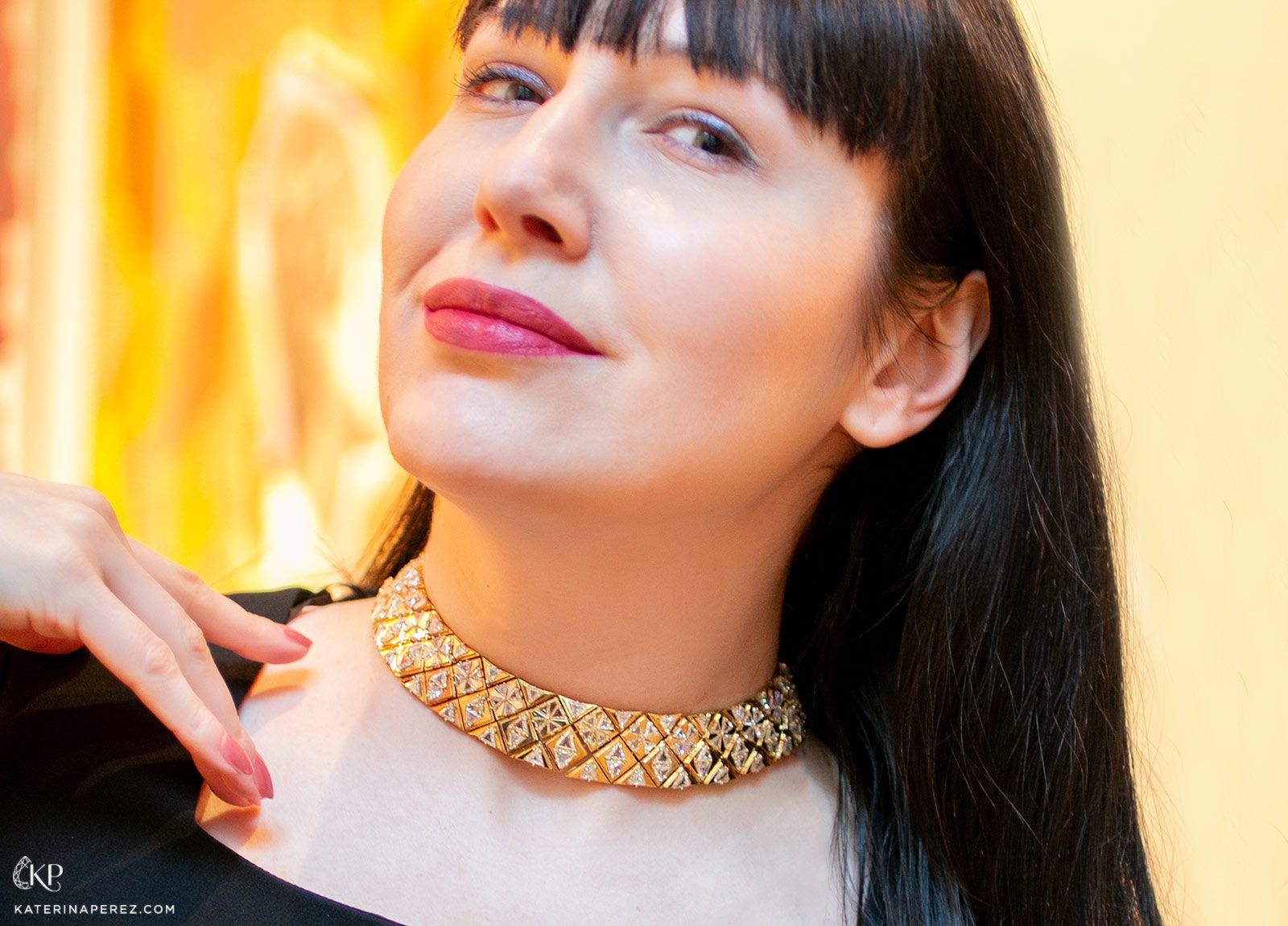 There are pieces with just a touch of playfulness too, like the diamond-set double panther head bracelet (Lot 148, estimate £2,100 - 3,000) and a flamingo brooch by Tiffany & Co. set with yellow sapphires, diamonds and a single cabochon ruby (Lot 58, estimate £2,100 - 3,000). Throughout the offering, colour abounds in the form of quartzes, garnets, lapis lazuli, citrines, pearls, corals, amethyst and tourmaline.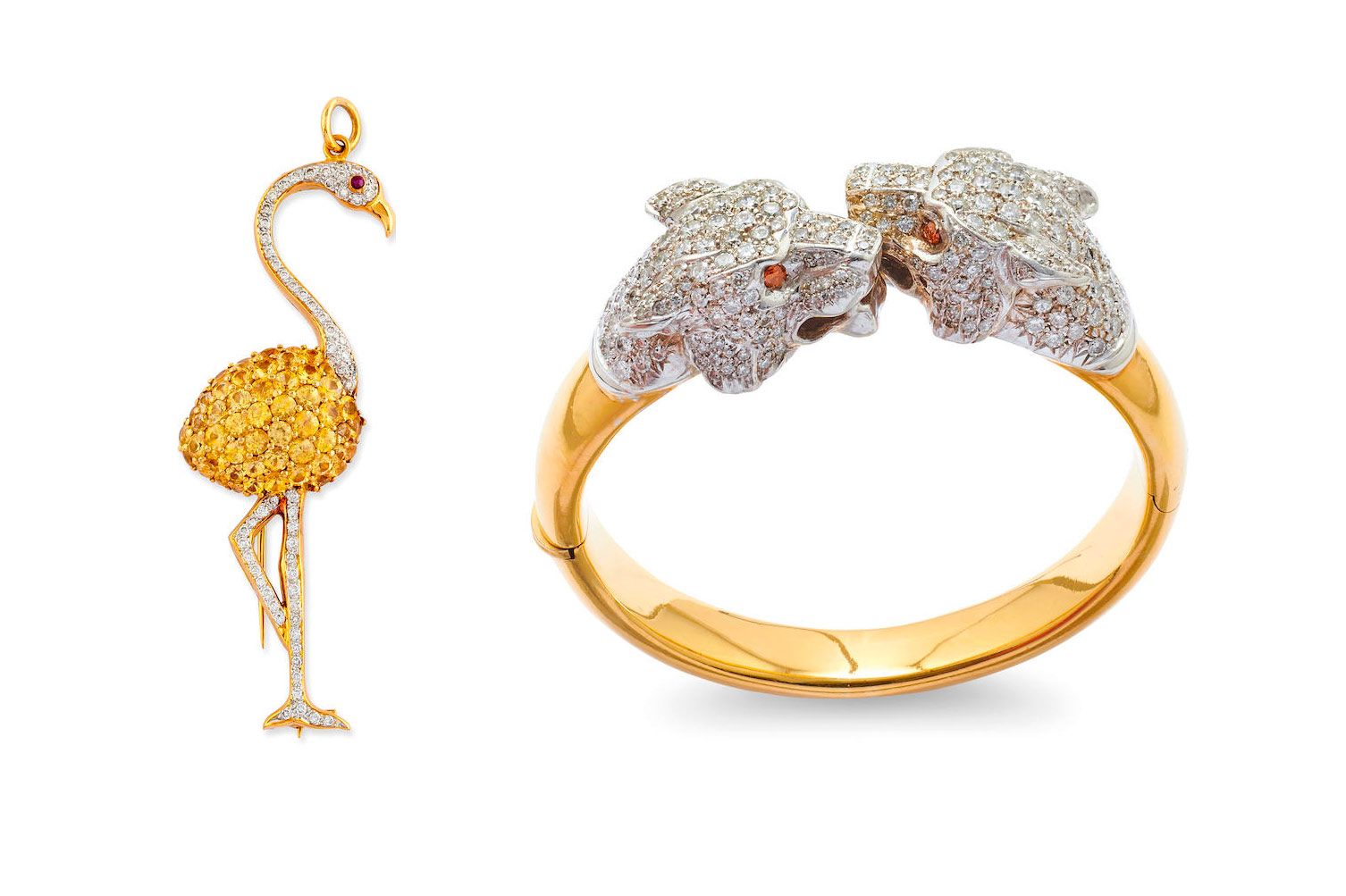 Finally, I would like to mention just two timepieces (there are many in this sale from the world's leading brands). The first is a gold and seed pearl open-face pocket watch – designed by Swiss goldsmiths Jean-François Bautte and Gabriel Moynier - from 1830 that struck me for its intricately detailed case (estimate £5,100-6,800). There's also a diamond and ruby-set bangle watch in 18k rose gold with a quartz movement from 1990. It has an ancient treasure-like aesthetic that feels very quintessentially Italian (estimate £2,100-3,000).
Taste is an incredibly personal attribute. The family that selected these striking jewels and watches clearly had their own design codes in mind and, fortunately for us, they included large gems and brave colour combinations. Now may be the perfect time to indulge in la dolce vita.