After the auction preview has toured New York, Hong Kong and Los Angeles in March and early April, the live auction will be held in New York on the 16th April. This is the first significant jewellery auction at Christie's this year, and is led by three key diamond jewels: a toi et moi style ring featuring two incredibly rare pear cut fancy vivid blue diamonds of 3.06 carats and 2.61 carats; a ring with a fancy pink oval diamond weighing 6.11 carats; and a colourless diamond ring with a D-colour rectangular stone of 16.33 carats. The estimated value of the first headline lot is $6,000,000 - $8,000,000, while the pink and colourless diamonds start from $1,200,000.
The popularity of coloured diamonds continues to grow exponentially, and these exclusive stones are strongly represented at the Christie's 'Magnificent Jewels' auction - not only with the oval fancy pink diamond ring mentioned above - but also a pair of fancy deep yellow diamond earrings of 7.55 carats and 7.51 carats respectively, a fancy intense yellow diamond ring of 37.65 carats, and a fancy intense yellow diamond pendant of 35.06 carats.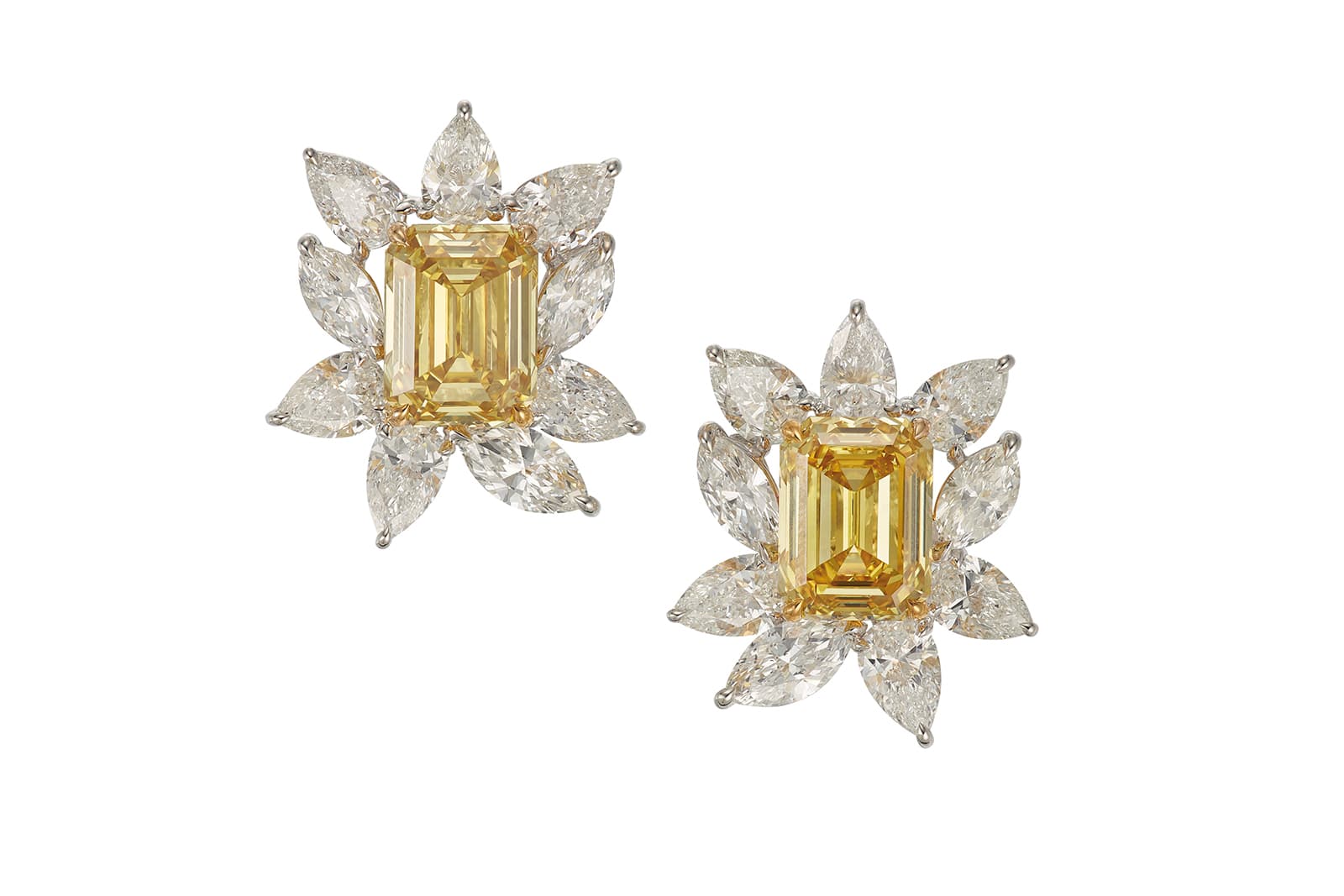 For those who are fans of the traditional precious gemstones, the Collection of Florence and Herbert Irving offers an important unheated 9.73 carats Burmese ruby set in a diamond ring by Harry Winston. Another example of fantastic corundum jewellery is a Bulgari ring embellished with a Madagascan sapphire of 16.88 carats and diamonds. Jewellery featuring Kashmir sapphires are highly sought after, and a spectacular 10.88 carats example of this precious gem set in a diamond ring will rightfully be one of the most important lots of this auction.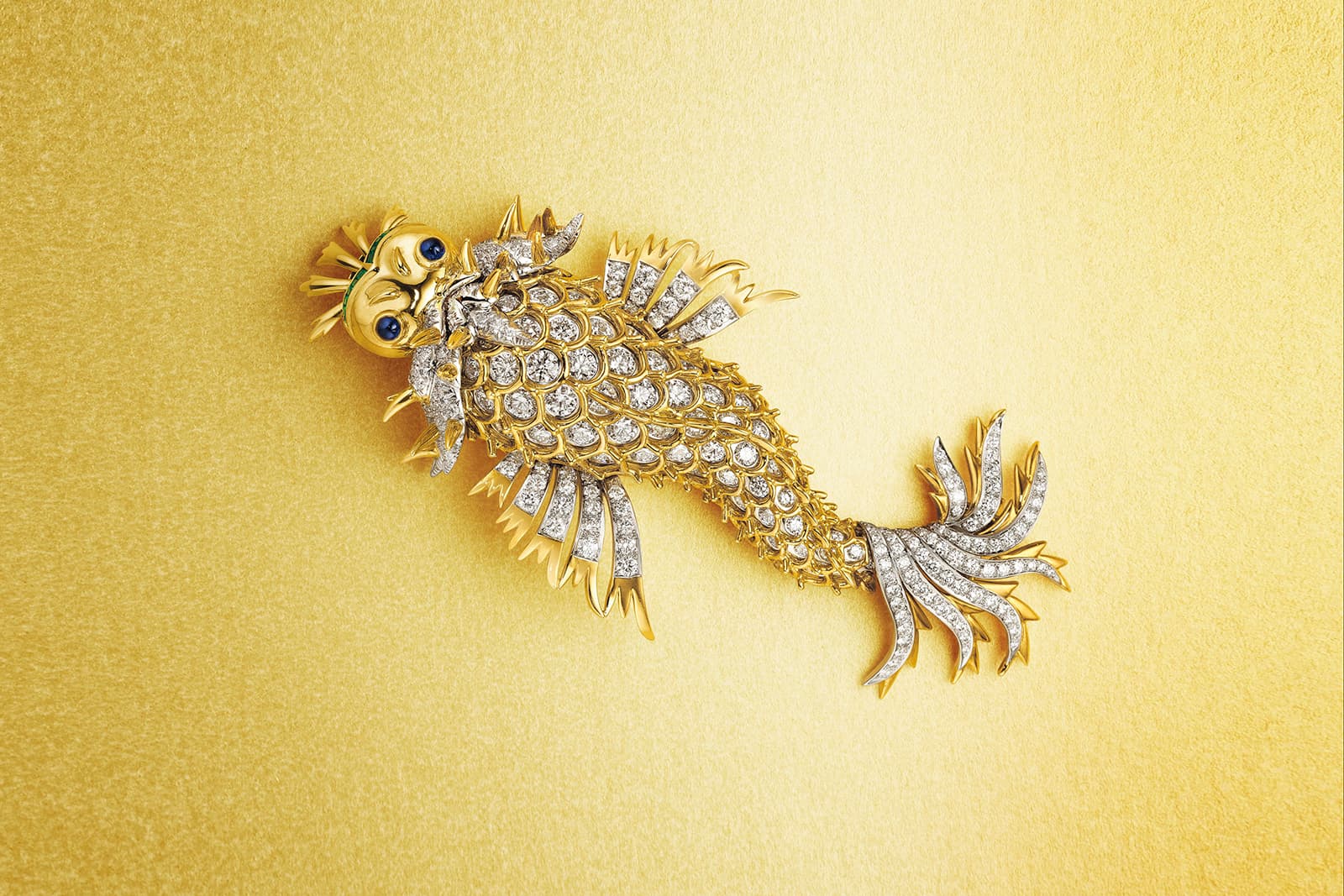 The sale also includes pieces from a plethora of renowned jewellery houses: names such as Bulgari, Cartier, David Webb, Harry Winston, Jean Schlumberger for Tiffany & Co., and Van Cleef & Arpels. Each boasts exquisite designs and incorporate gemstones of the highest quality, such as the pieces found in the selection of creations within the Property from a Distinguished American Collection. This includes a timeless and iconic design - the 'Zip' necklace by Van Cleef&Arpels, crafted in gold, rubies and diamonds.
A charming 'Dolphin' brooch with diamonds, sapphires and emeralds by Jean Schlumberger will be offered for those who are interested in original jewellery design. If jewellery of more contemporary masters is what you're looking for, then the multi-gem and diamond earrings by Carnet are sold with an accompanying advance copy of 'Carnet' by Michelle Ong book.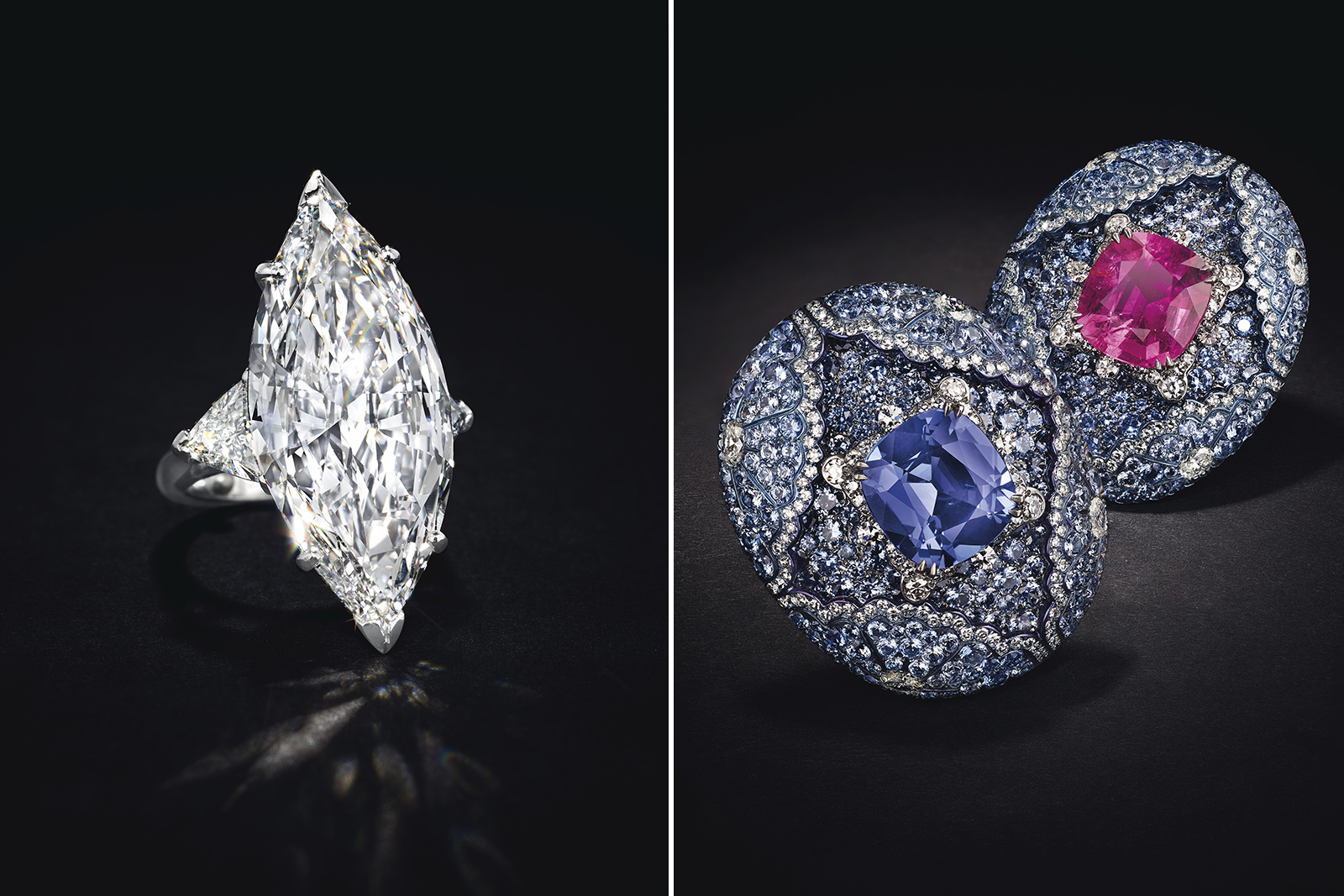 This Christie's 'Magnificent Jewels' sale will offer over 285 lots, with the estimates ranging from $10,000 to $8,000,000. If you are not able to attend this auction, take a look at the concurrent Jewels Online sale from that runs from 10th – 18th April.