It goes without saying that a great party would not be a memorable one without special preparations and mere demonstration of jewellery was not an option for the famed maison. Upon entering Piaget's boutique, guests were meant to find themselves in a beautiful Mediterranean garden. This way they could truly understand the inspiration behind the splendid collection. The facade of the building, both the floors and window displays were decorated with greenery and flowers, thus turning the boutique into an oasis with lush palm trees and tropical vegetation for just one night.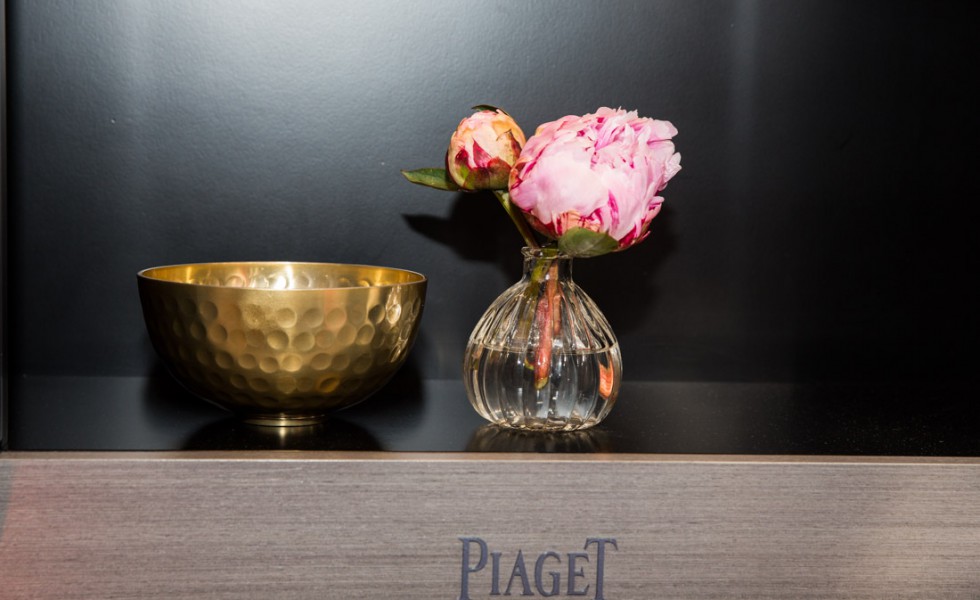 The event was attended by a mix of people, including clients and local celebrities: models Donna Air, Sophie Anderton and Oliver Cheshire, participant of the 'Made in Chelsea' reality show Emma Miller and socialite Henry Conway. Music, cocktails and a pleasant, relaxed conversation ruled the night. I would say that Piaget succeeded in recreating the atmosphere of a carefree lifestyle that the elite led during the 60s-70s – the key period in the brand's formation.
Now I welcome you to immerse yourself in the atmosphere of the party by viewing my photo report.