Several new jewels from the "Underwater World" collection created by Carlo Palmiero especially for Baselworld 2015 will be presented on June 10 at an event to mark the 11th anniversary of Gold Union – the official distributor of jewellery created by world famous brands. Last year Gold Union celebrated its 10-year anniversary which started a tradition of throwing a party in the heart of St.Petersburg where Gold Union boutiques Boucheron, Korloff and Monza are situated (you will find Palmiero jewellery in the latter).

A fantasy garden of Eden will blossom next week in the centre of Russia's cultural capital. Gold Union's elite clientele will be invited to attend the celebrations and enjoy lush flower decoration and tropical surroundings that will turn St. Michael's street into a jewellery oasis. Guests will be able to discover exotic pieces at the boutiques, which will feature unique collections of jewellery. New collections from the Italian brands Carlo Barberis and Mattia Cielo will be presented for the first time in Russia at the multi-brand boutique Monza, while high jewellery pieces of the famous Boucheron and Korloff will be presented at their stand-alone boutiques.
Having gained famed for its unique and complex jewellery, Palmiero will undoubtedly woo the audience with masterpieces like the "Peacock" necklace, encrusted with multicoloured diamonds and sapphires. Those who like keeping track of time will be able to indulge in a selection of exquisite timepieces adorned with precious stones. By now, you have probably noticed Palmiero jewellery is different from all others. Indeed it is. Carlo Palmiero's vivid imagination led him to combine precious and semi-precious stones of different shapes and colours in the most elaborate combinations.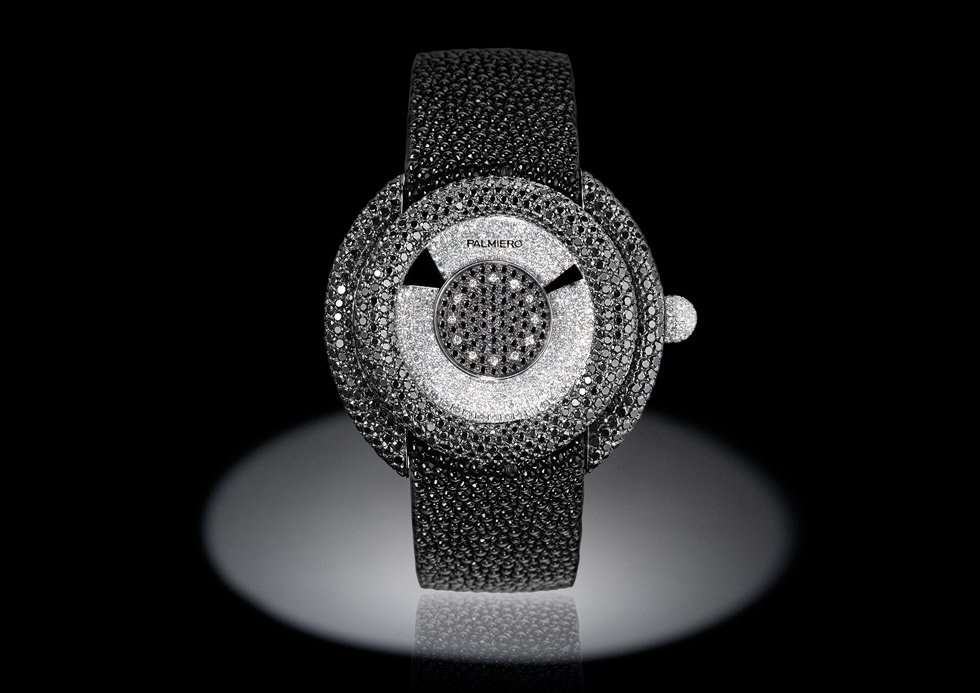 Besides his artistic talent, the jewellery master uses sophisticated techniques to achieve one of the signature ways of working with gems. He creates colour gradients and an interesting jewel is the 'Fighting Fish' ring, which features a sumptuous change of colour – from purple to light blue and dark blue. The skilled jeweller has perfected a way of setting diamonds even on curved surfaces – take a look at the fish brooch .
This year, Carlo Palmiero did not limit himself to original gem setting. Instead, he incorporated pearls in his intricate designs of 'Underwater World' collection. The baby akoya pearls on the rings mimic the foam on the raging waves. In addition to this jewel below are a few of the pieces to be presented at the special event.
Photo: Saira MacLeod and Palmiero