I would go so far as to say that the items produced by the London jewellery brand NOA are an ode to refinement and innovation. One couldn't agree more with the company's creative director, Frieda Kaplan Gross, who believes that precious stones were made not just to adorn women, but to make them more romantic and elegant. Such is the effect of the Fleur de Lis ear cuffs which I have chosen to write about this week.
To be honest, I spotted them in passing completely by accident. They became embedded in my memory somehow, probably because the fine jewellery ear cuffs produced by other designers are usually rather ostentatious and less refined.
I find NOA's ear cuffs, on the other hand, to be nothing like your average fashion accessory, but rather a symbol of untraditional luxury. Don't those delicate petals, studded with glistening diamonds, remind you of the buds of plucked lily flowers from a beautiful garden? That, to me, is the image of femininity.
Incidentally, the Fleur de Lis collection doesn't just include ear cuffs. Frieda's subtle sense of style prompted her to feel that it was worth uniting her cuffs with another trend of the season: a cocktail ring which is worn on two fingers.
Frieda longs for NOA Fine Jewellery pieces to become as essential for women as having a little black dress one day. To that end, she actively works with individual clients whilst also continuing to create the collections which serve as proof of her bold, experimental approach to designing jewellery and her unique style.
Photos are courtesy of NOA Fine Jewellery // www.noafinejewellery.com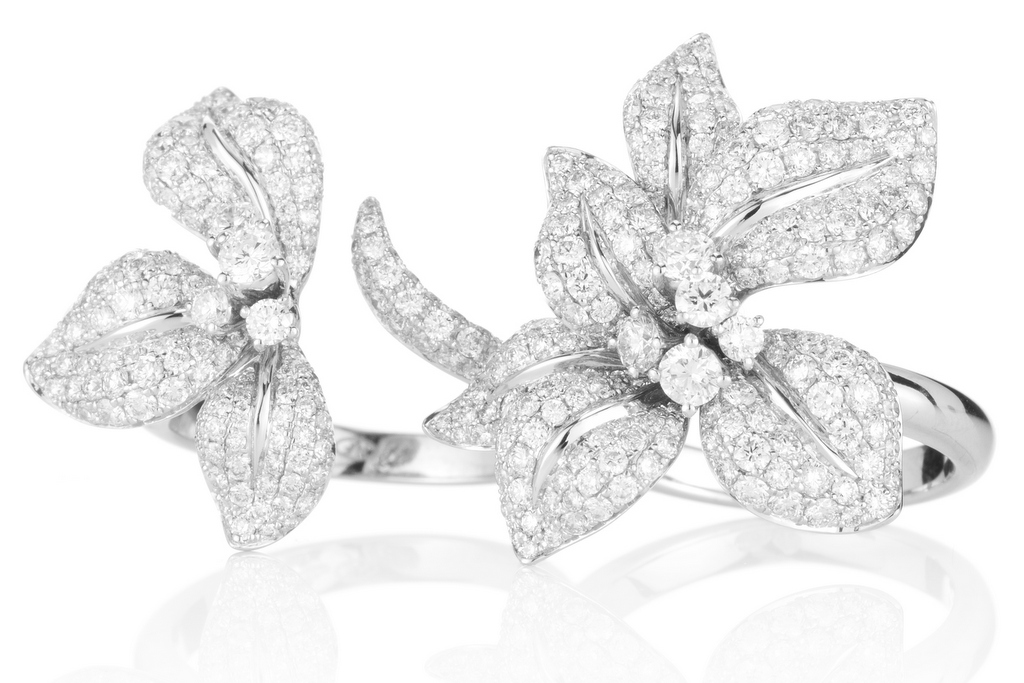 NOA Fleur de Lis two-finger ring in white gold and diamonds