There are few jewellery maisons that can boast a long heritage. Garrard will celebrate its 279th anniversary this year, Chaumet – its 234th, Tiffany&Co – its 177th and Cartier its 167th. The French jeweller Mellerio dits Meller, which has traded since the time of Marie de Médicis, is second to none in this respect after celebrating its 400th anniversary in 2013.
To commemorate this remarkable milestone, the 14th generation of the Mellerio family, represented by Olivier Mellerio, joined forces with the French-Canadian designer Edéenne. Together they have created a unique high jewellery collection which is nothing less than the embodiment of technical and stylistic innovation. They dedicated it to Marie de Médicis, former Queen of France, who was the first, but by no means the last, regal patron of the jewellery maison.
Marie de Médicis passionately loved gemstones and was quite the expert on them. She had an understanding of how the stones were cut and thoroughly enjoyed coming up with designs herself. This is why her collections were feted across the world. The same global appeal has been enjoyed by Mellerio dits Meller's new exceptional collection.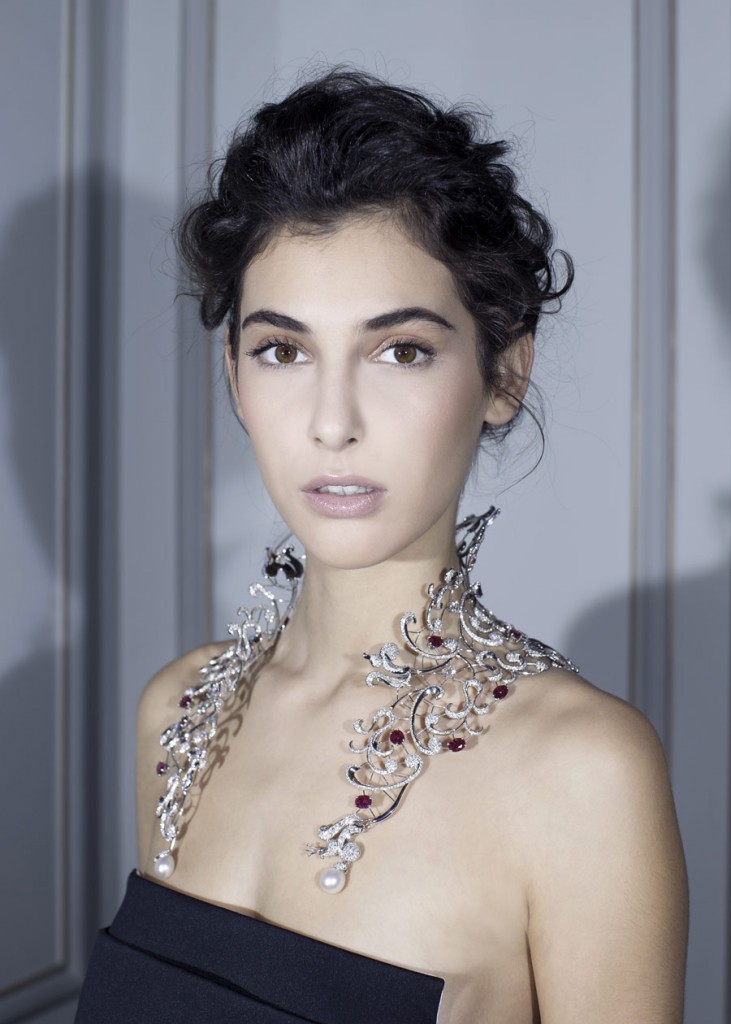 My attention was primarily grasped by a masterful diamond necklace with rubies. Its original design was so reminiscent of a lavishly bejewelled ruff with silk that seamlessly skirts the contours of one's neck, shoulders and décolleté, resting on them like a delicate little drawing. The virtuosity and craftsmanship of their work, acquired over the many years since the maison was founded, have allowed Mellerio dits Meller to successfully merge designs that reflect the royal opulence of the past with the jewellery industry's advanced technologies of the present.
So, let's have a look at these dazzling pieces in a bit more detail, particularly those which were delicately affixed by the craftsman to the majestic "ruff" made of white gold. Here we can see that there are 5,085 colourless diamonds, weighing 63.49 carats on average, and 15 Burmese rubies, weighing 35.25 carats, which are difficult to find nowadays. They have been kept by the Mellerio family for many years, awaiting the right moment. 3 pearls from the South Sea casually drop onto one's shoulders and over the ruff, adding those final touches to a luxurious outfit.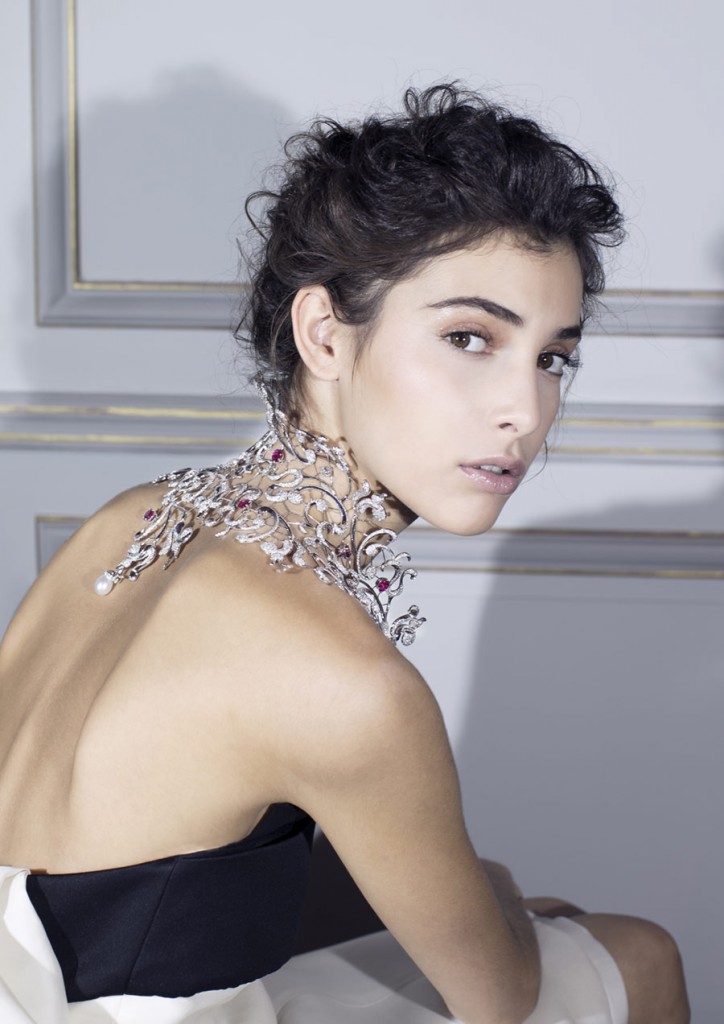 When she lived, Marie de Médicis granted the Mellerio family exclusive privileges by royal decree. This was the beginning of the oldest dynasty of jewellers. Let's take a moment now to thank Marie de Médicis for that. KP