Once upon a time, Marco Dal Maso went to the island of New Zealand in search of spiritual self. There, he got to know the spirit and the culture of local tribes and explored the art of tattooing, 'Ta Moko,' (Ta Moko in the local Maori language means tattoo). Unique patterns that adorned the bodies of the local people inspired Marco to create his own jewellery line for men, Marco Ta Moko. His aim was to make the pieces not only visually appealing but also endowed with a hidden meaning.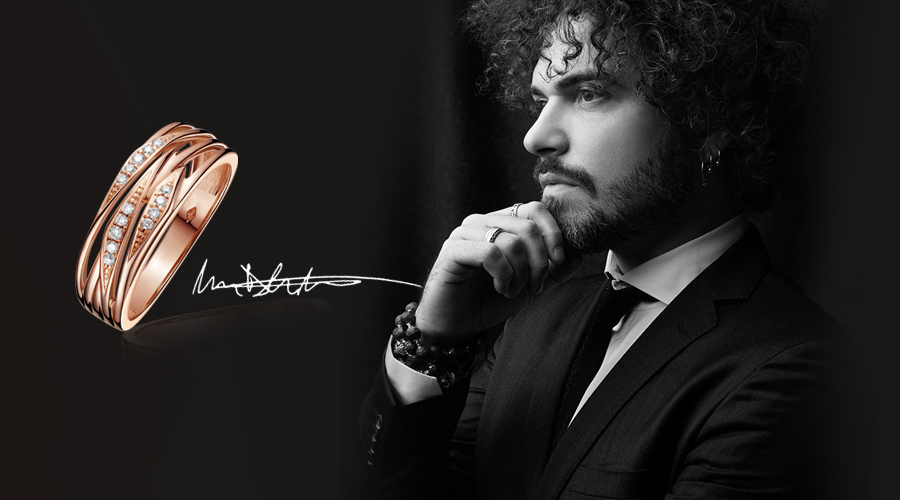 The Italian designer has now brought out eight collections of precious jewellery crafted in white, yellow and burnished gold. Some pieces are decorated with diamonds of various colours, coloured precious and semi-precious gemstones. During the Italian festival, you will be able to view and buy pendants, bracelets, rings and cuff links from the key Warrior collection, a selection of original tie pins from Askari and Manawa (human heart) collections as well as rings and bracelets called Koiwi (bones) with open top and diamonds, adorning both ends of the gold half-moon.
I believe that Marco Ta Moko jewellery should not be perceived as mere adornments. It seems that designer's collections represent the link between the past and the present; they are endowed with understated beauty and the energy force of 'Ta Moko.' The hidden meaning of jewels makes the pendants, bracelets, rings and other pieces a symbol of status. One should bear in mind that the Maori tribal tattoo was applied only to the most worthy and having one was considered a great honour.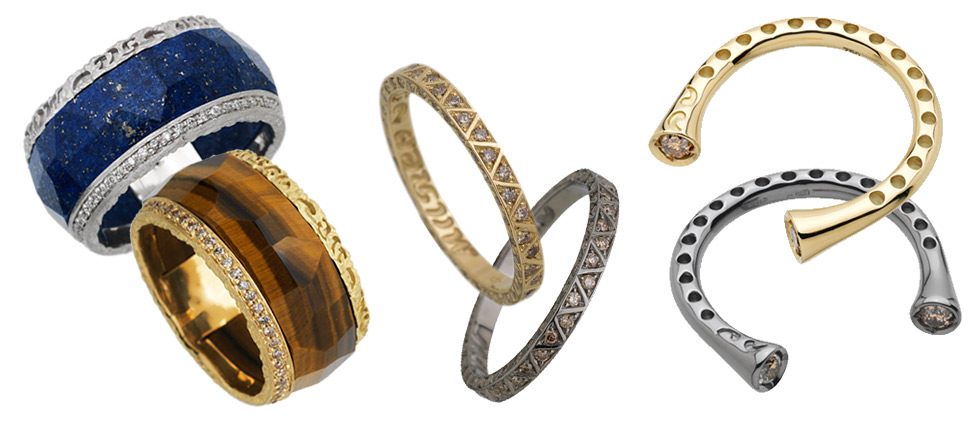 Larry Pelzel, Vice President of Precious Jewellery, Neiman Marcus, says: "This celebration will bring to light the art and history of Italian made precious jewels. It is an exceptional opportunity to witness many one of kind exclusive pieces from some of the world's most talented craftsmen and designers. The scope of this wonderful story is certainly worth the attention of every jewellery enthusiast."
Whether you are a jewellery aficionado or are simply interested in Marco Ta Moko jewellery, you will have the opportunity to meet Marco personally. He will showcase his jewellery at the Neiman Marcus stores on the below dates.
7th October, 10:00 – 19:00, Neiman Marcus, The Mall at Millenia Atlanta
8th October, 10:00 – 19:00, Neiman Marcus, Lenox Square Mall San Antonio
9th October, 10:00 – 19:00,Neiman Marcus, Shops at La Cantera Dallas
10th, 11th October, 10:00 – 20:00 (Saturday), 10:00 – 18:00 (Sunday), Neiman Marcus, NorthPark
Enjoy your shopping!