Andreoli – riches and wealth – LUXE E2
The Italian brand Andreoli dates back to 1845, when its founder used to sell precious stones. Then in 1920 they presented their first collection, and since Andreoli have created status-symbol jewellery featuring large emeralds, rubies, sapphires, pearls and, of course, diamonds. Each piece is a unique designed to perfectly highlight the beauty of the emerald cabochons, sapphire beads, carved rubies and various other differently cut stones.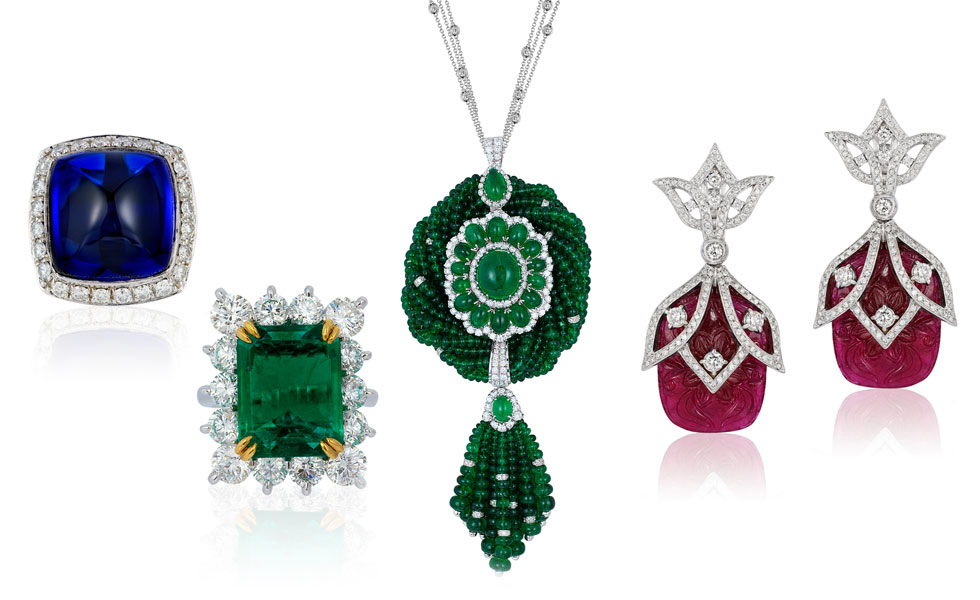 Laura Medine – festive spirit – LUX1206A
This is Laura's first time at JCK. I have called her collection 'festive' because much of it is designed with irridescent moonstone. Laura has enhaced the soft milky blue tones of the stone with red-green alexandrite and diamonds. The individual pieces are designed in gemoetric shapes, and this also helps brings the jewellery to life.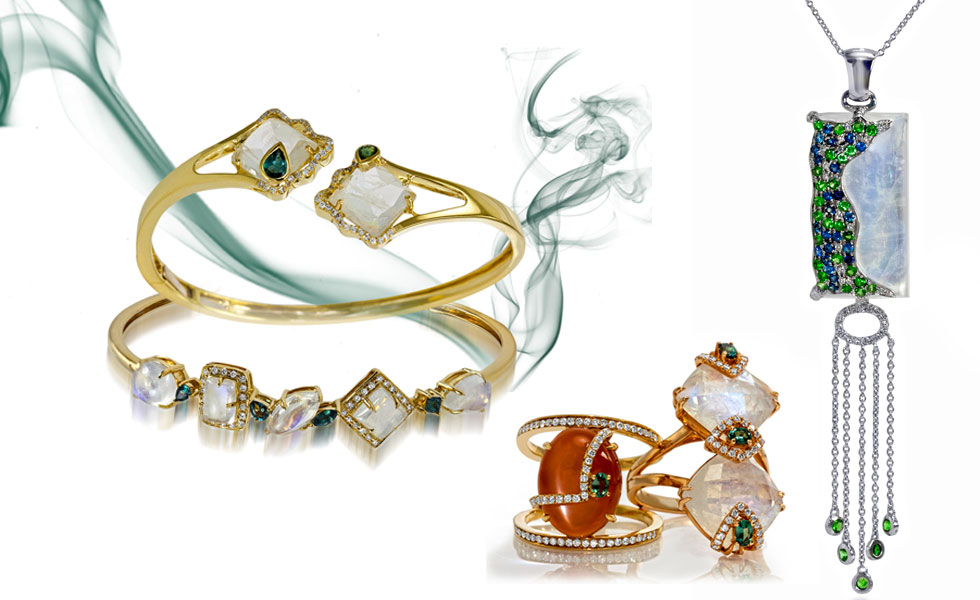 Isabelle Langlois – the French Romantic – LUX906
French designer Isabelle Langlois creates colourful romantic jewellery pieces in various styles: interpretations of flowers, butterflies with wings cut from gemstones, pearl angels and whole colour palettes from different stones. The is not the first time Isabelle has exhibited at JCK and she is bringing her subtle designs fashioned with buckets of good old savoir-faire to the USA.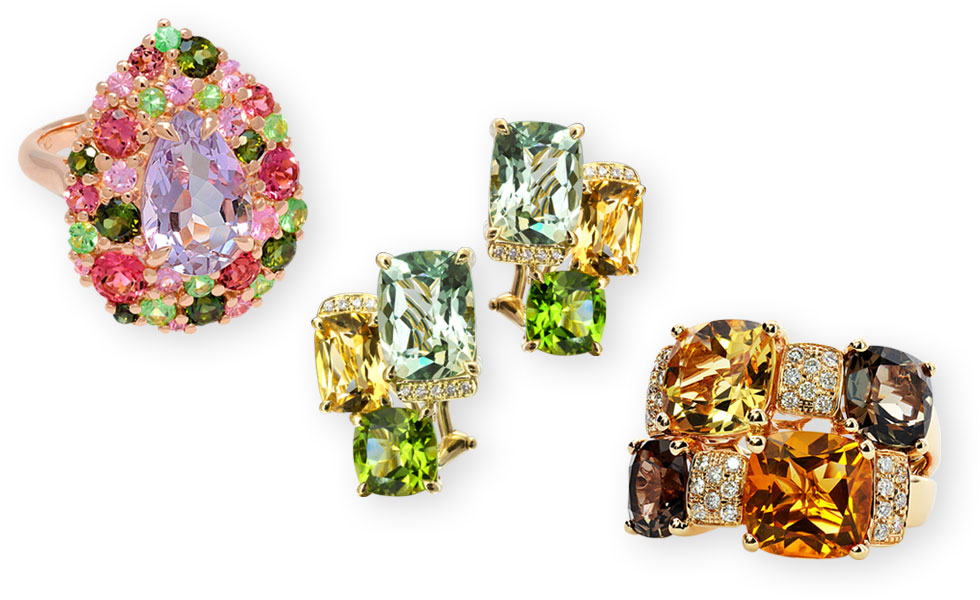 Cantamessa – Cocktail masterpieces – S11580
The jewellery designed by Cantamessa, founded in 1939, can certainly not be described shy, indeed, it lures people in on all sides. The colours are strong, the designs vivid and abstract, they are paved with gemstones, which makes them shine and burst like fireworks. Cantamessa is a favourite among celebrities – their pieces have been seen on Irina Shayk, Susan Sarandon and Mary J Blige, to name but a few.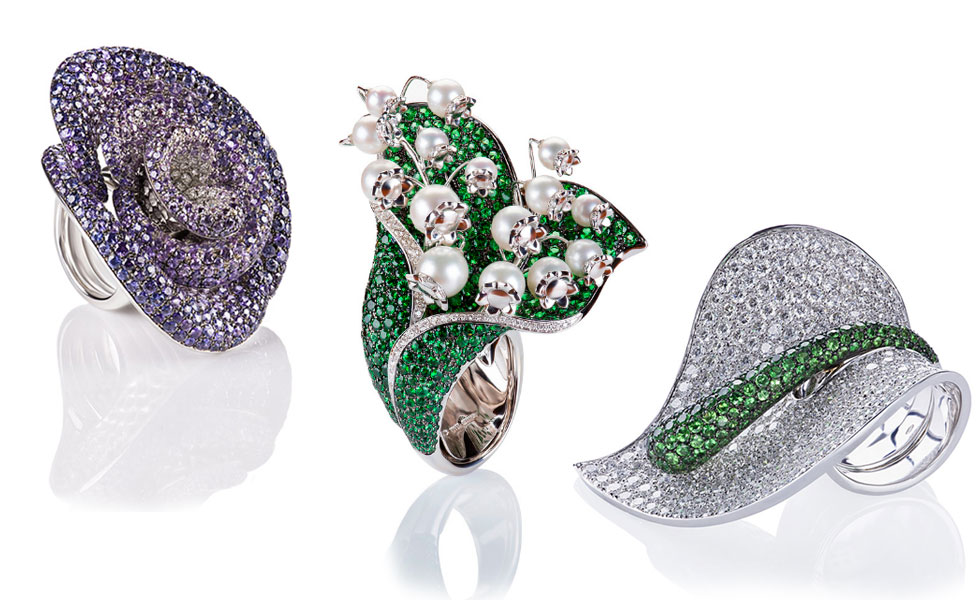 Le Sibille – micromosaic artwork – S11483A
Roman micromosaic is a supremely subtle craft, and true masters able to perfect it to the highest degree are few and far between. Camilla Bronzini, Francesca Neri Serneri and Antonella Perugini are gifted with the knack, and so, keen to resurrect the Italian jewellery tradition, they founded Le Sibille. In their collection you will find cuff links, rings, necklaces and pendants decorated with designs based on Byzantine patterns, cherubim and seraphim, cupolas of ancient temples and modern day mosques.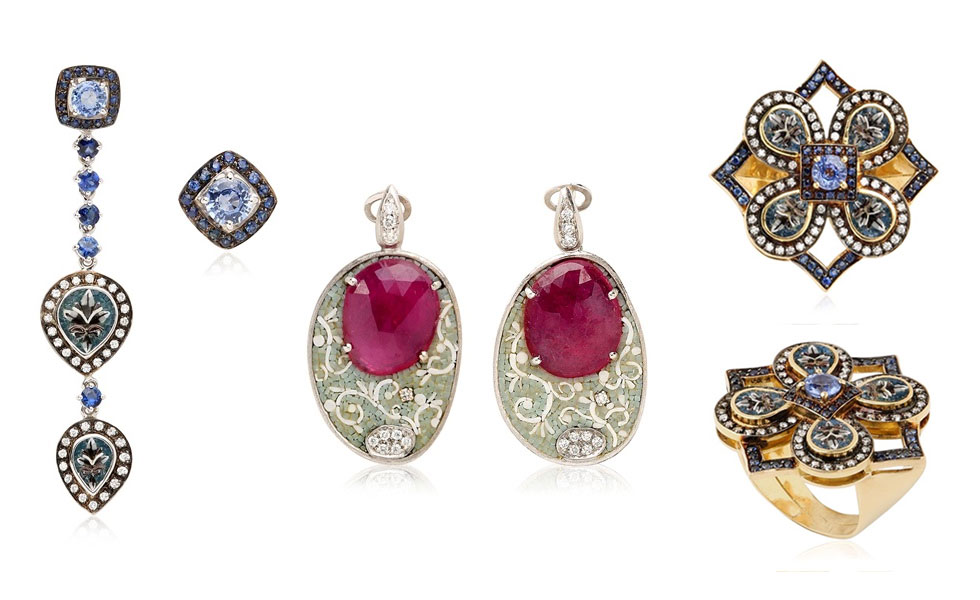 For those of you who do not get a chance to check out the exhibition this year, I will be publishing a photo gallery of the event and its participants, along with the ones mentioned above, at the start of June.