The September Fair is now on its 33rd edition and this year's September Fair is scheduled to run from 18 to 22 September 2015 at the Hong Kong Convention and Exhibition Centre (HKCEC). This edition is bigger and even better with 3,700 participants from 50 countries and regions. Having established a new tradition to share with you the top exhibitors on my list, I have gathered five brands from various countries that I believe have jewellery of outstanding quality and design. Here they are in alphabetical order.
Fai Dee is the top player among jewellers that produce pieces with important gemstones. Founded in the early 1900s by Roop Chand Lunia, a noted gem dealer, it is now the family business run by the fourth generation. Lunia was known as the 'King of Burmese Rubies' and his descendants preserved his legacy by creating jewellery with top-quality Burmese rubies and Kashmir sapphires – the sought-after gems desired by many a collector. Often sold at such auctions as Christie's, Sotheby's and Bonhams, Faidee necklaces rings and earrings boast timeless and elegant design that turns an exquisite jewel into a family heirloom.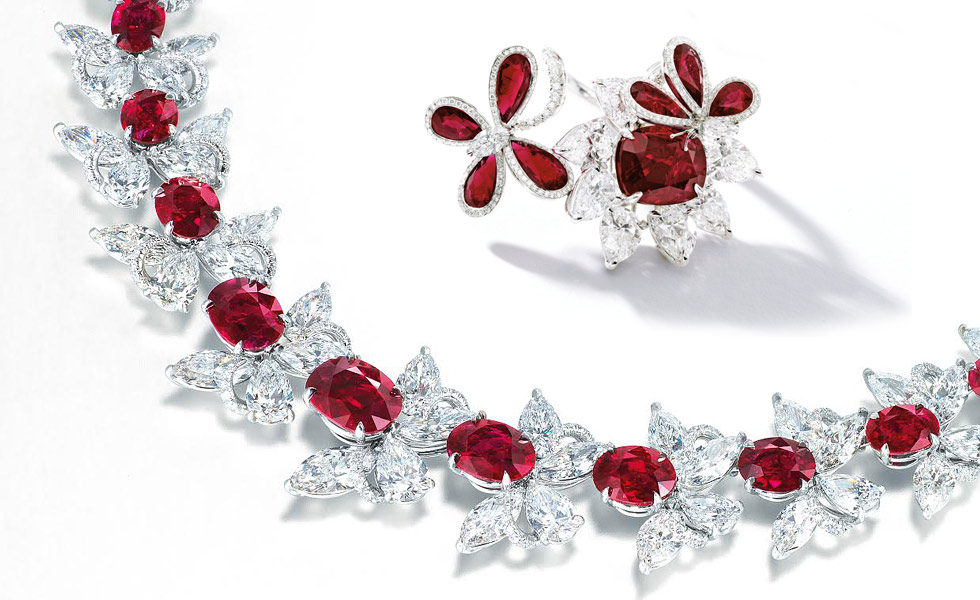 At IVY New York, you can find a wide variety of jewels from simple every day rings to statement high-jewellery earrings that feature succulent coloured gemstones. Once you visit the booth, you will see that the range is dominated by magnificent natural garnets and spinels of almost any possible colour and size. There is a reason behind it – those gems are favoured by the brand's founder Vladyslav Yavorskyy. Each alluring stone is faceted to perfection, usually with a signature Yavorskyy cut, certified and mounted in an exquisite piece of jewel. Once you cast your eyes on paraiba tourmalines, demantoid garnets and pink spines, be prepared to fall under the spell of IVY jewellery or simply get inspired by Vladyslav Yavorskyy.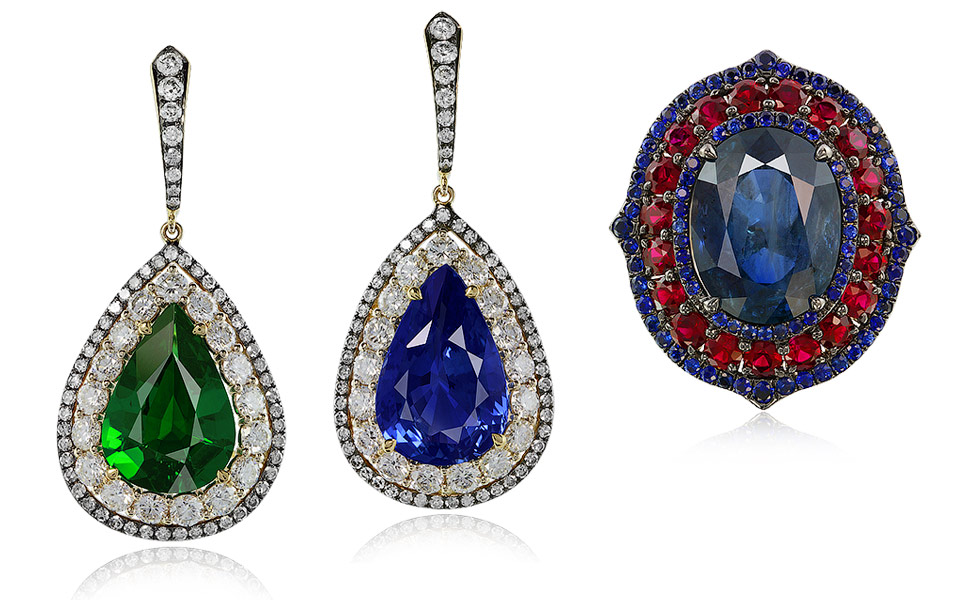 Morelle Davidson is a UK-based family business run by three brothers, who offer their discerning clientele a selection of antique jewellery masterpieces and rare jewels, besides their own exceptional modern creations. You can view a selection of pieces in a cosy boutique in the heart of London's Mayfair area. However, those who do not reside in or near London have a chance to visit Morelle Davidson salon at various fairs, including the Hong Kong show. When you are at the booth, I would recommend that you see two important pieces: a carved jadeite and diamond bracelet by Cartier (an extremely rare example of a carved jadeite jewel) and a pair of Art-Deco sapphire and diamond earrings (a stylish and typical example of the Art Deco period).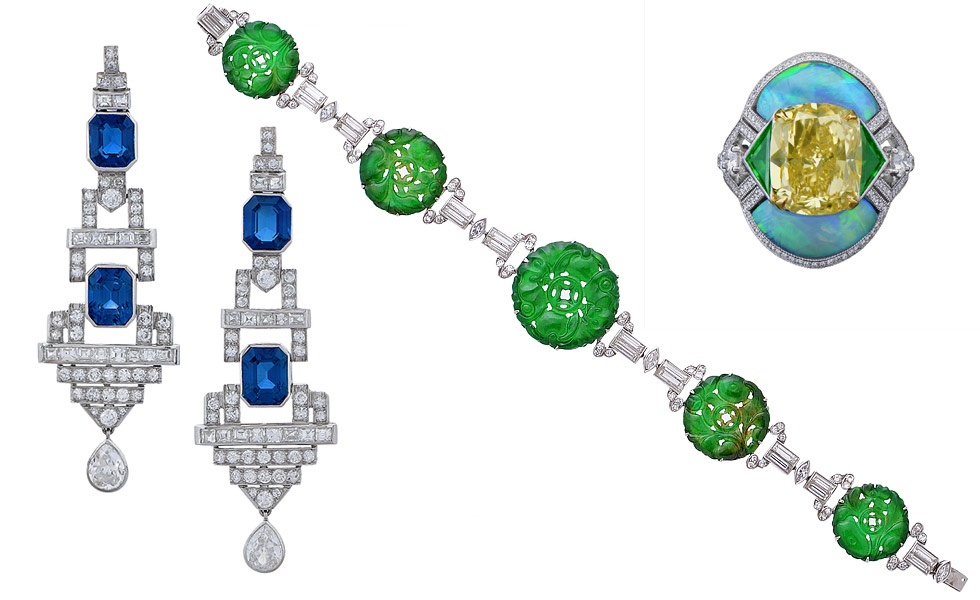 Mousson Atelier, one of the best jewellers from Russia, will present a wide range of precious jewellery with designs varying from nature-inspired jewels and abstract compositions with precious gemstones to sculptural pieces. Founded in 2008 in St. Petersburg, Russia, Mousson Atelier branched out to Moscow, where they now have a showroom for private clients. Masters who work in the company design and manufacture each jewel in-house using cutting-edge technology. This year Mousson Atelier has on offer some special pieces for the Hong Kong show crafted in platinum, quite different from their usual gold jewels. It is not an easy metal to work with and it took some time for the atelier to master it to perfection and now they are ready to reveal the result – the first Coral Reef cocktail ring with a rubellite tourmaline almost 10ct in weight mounted in intricate platinum setting.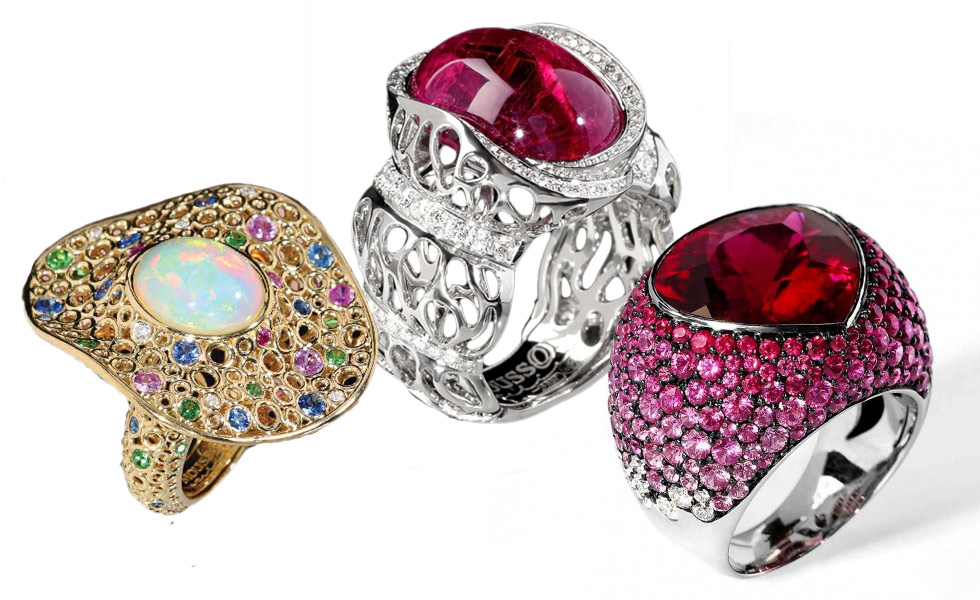 Belgian jeweller Van Eyk surely knows how to bend the boundaries of fine jewellery design and for this reason it has been on my radar for quite a while now. Named after the remarkable Flemish painter Jan Van Eyck who was considered to be one of the most significant artists of the fifteenth Century, Van Eyck Jewelry represents the marriage of art and jewellery. The pieces are all limited edition and feature fancy colour diamonds – lovely pinks and sumptuous yellows surrounded by more traditional white diamonds. The company founder Alon Garty choses to work with the world's most unflawed and rare stones which are ethically sourced. Every jewel has an original hallmark – a small pink sapphire that is only visible to the jewels' owner. To make the experience of Van Eyck jewellery even more special, clients are gifted a jewellery drawing of the piece that they purchase.