"The stone itself is beyond words. It is the most beautiful heart shape diamond I have ever seen," says Laurence Graff, who has seen more diamonds than can ever be dreamed of. Venus has many other advantages to top off its excellent shaping by Graff. The American Gemological Institute, for example, awarded the stone the highest grade for its colour, D, and for its clarity, Flawless; it has an excellent polish and symmetry; and to boot it has no fluorescence. I am sure now you understand why the stone was named in honour of the goddess of beauty and love.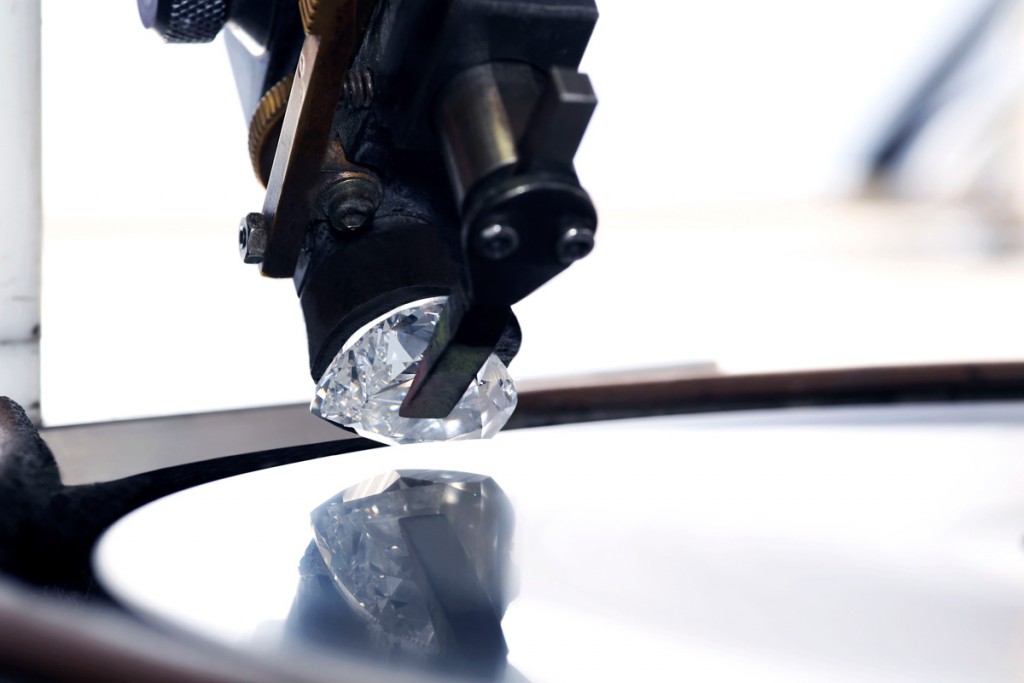 In assessing the heart-shaped gem, it is vital to pay attention to the smoothness and the sharpness of its contours, because the quality of this type of cut is largely dependent of the skill of the cutter. However, in order to facet Venus, selecting the best cutting craftsmen in the business was simply not enough, because Graff had never before had to cut a stone like this. As a result, to ensure the desired result was obtained, certain tools and techniques for stone cutting were designed especially for Venus. This included 3D modeling, which allowed for the visual projection of the outcome of the work. It took several months to plan the cutting and polishing process, and when it was finished, the 357-carat diamond produced one large diamond and 22 more 'modest' ones. At the moment, there is no D-Flawless heart-shaped diamond larger than Venus – and that's a fact. "The Graff Venus is a testament to the skill and expertise of our team," says Laurence Graff.
A rough diamond was discovered in the Letšeng Mine, situated in Lesotho's Maluti Mountains. On the day the diamond was first extracted to the day it was turned into an unparalleled heart diamond took no more and no less than 18 months. And by the by, earlier this year at the opening of the Place Vendome store in Paris, the company also introduced the 105.07-carat D-Flawless diamond, a pear-cut stone also mined at Letšeng. As one of the leading companies cutting and processing diamonds, Graff Diamonds has brought forth more than half of the largest diamonds found this century. Now the company has another fine specimen to add to its repertoire. As far as is known, Laurence Graff has not yet decided the fate of the stone. It will most likely end up in some marvelous Graff Diamonds jewel, with a price tag appropriate to its esteem.