Trying to recreate the glittering glamour of a Hollywood awards ceremony during an international pandemic is no easy task. Fortunately, a sweep of fine jewellery houses heard the rallying cry of stars and loaned their most exquisite pieces for Instagram photos, videos and, of course, the winning moment via Zoom.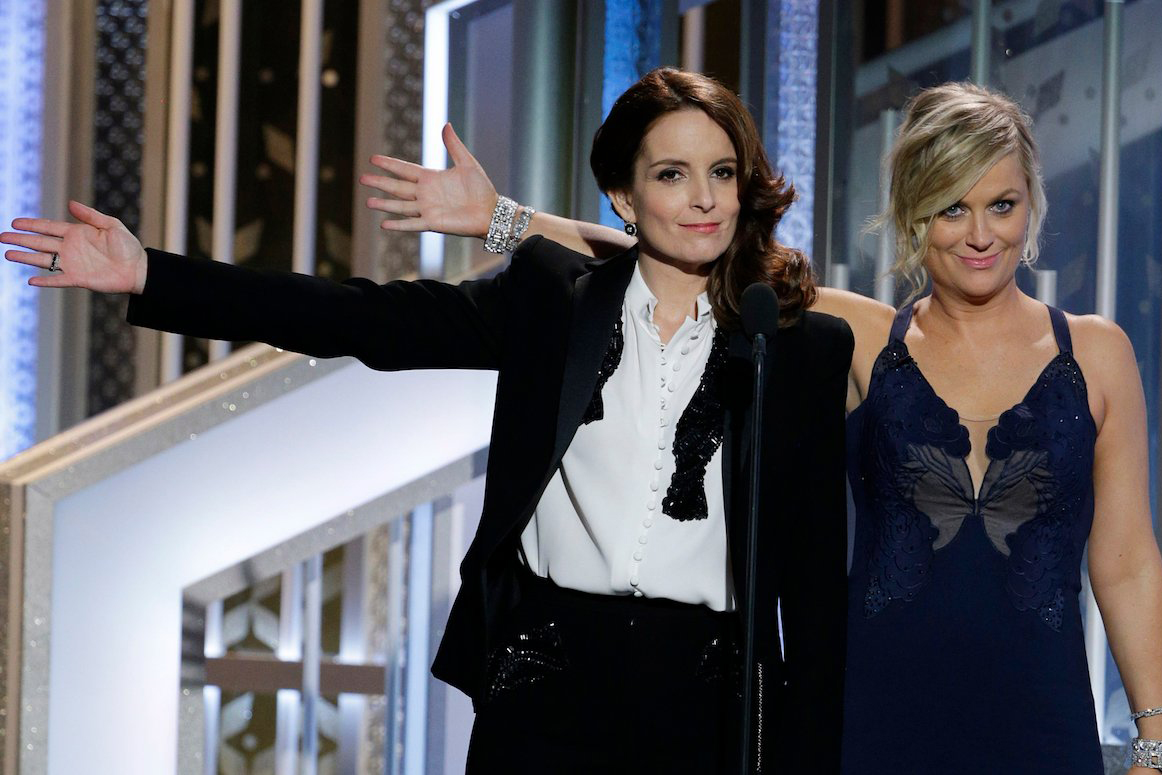 Legendary actress Jane Fonda – the recipient of this year's Cecil B. DeMille Award – opted for a double whammy of Pomellato high jewellery, including the La Gioia di Pomellato Tango earrings with rubellite and brown diamonds and the La Gioia di Pomellato Montenapoleone ring with rubellite and diamond. Also wearing Pomellato on the night was nominated actress Viola Davis, who chose a suite of Pomellato Tango bracelets, a necklace and earrings in rose gold with white diamonds. Golden Globes host and comedienne, Tina Fey, shone in a Pomellato Iconica choker with diamonds, Iconica white and brown diamond rings and the Nudo white diamond earrings in one of her looks of the evening. For her presenting duties, Fey sparkled with a Fred Leighton antique old mine-cut diamond fringe necklace, circa 1880s, with diamond-set drop earrings and a 15.12 carat Burmese sapphire cabochon and diamond ring.
Best Supporting Actress nominee, Amanda Seyfried, was the chosen canvas of Forevermark jewellery, wearing the Forevermark Exceptional Diamond Vivd Yellow Drop earrings in platinum and 18k yellow gold and the Forevermark by Rahaminov diamond choker set in 18K white gold. Similarly, Regina King looked stunning in Forevermark long drop earrings and a pair of Forevermark Black Label Collection diamond cluster earrings with oxidised gold. Between the two ladies, there were $2 million worth of diamonds gracing this year's Globes.
There was also a strong contingent in Harry Winston, including Salma Hayek, Kaley Cuoco, Sarah Paulson, Awkwafina and Kristen Wiig. Salma Hayek brough the brooch centre stage, using the Harry Winston Ultimate Emerald Signature Timepiece on the scarf neckline of her gown. In addition, she wore diamond chandelier earrings of 9.58 carats, a Secret Combination diamond bracelet with 69.43 carats, and a Winston Candy rubellite and diamond ring of 32.25 carats, all by Harry Winston.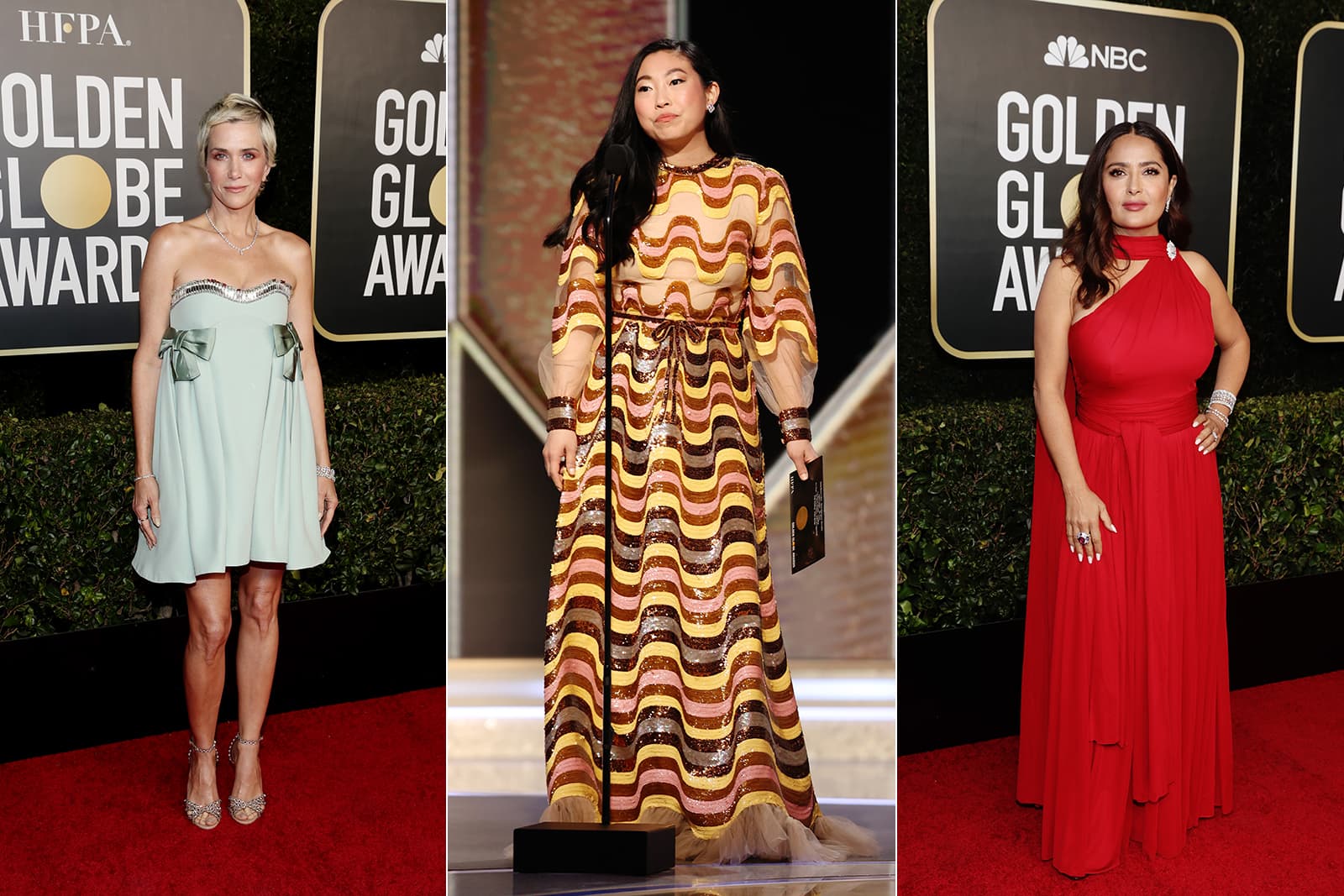 Harry Winston certainly put its weight behind the stars… and by weight, I mean carats of course! Kaley Cuoco, a nominee in the Best Performance by an Actress category, wore more than 11 carats of diamonds, while presenter Kristen Wiig shone in more than 76 carats of Harry Winston diamonds, notably a fancy-shaped diamond necklace of 19.95 carats and a Winston Cluster diamond bracelet of 29.88 carats.
Dior also enjoyed a partnership with actress Gillian Anderson on the night, who wore a Dior Haute Coture dress, clutch and shoes, along with a Dior Dior Joaillerie Bois de Rose double ring in pink gold and diamonds; a Dior Joaillerie Rose Dior Pré Catelan ring in yellow gold, diamond and onyx; and the Dior Joaillerie Rose Dior Pré Catelan earrings in yellow gold, diamonds, yellow sapphires and onyx.
Moving on to Chopard and the actor Anthony Anderson, who accessorised his suit with a magnificent floral brooch from the Chopard Haute Joaillerie Collection featuring a 19.83-carat brown diamond briolette, 33.01 carats of diamonds and brown diamonds set in 18-carat white gold. Catherine Zeta-Jones also turned to Chopard for 13.57 carats of coloured diamonds, fashioned into earrings, and a ring in 18k yellow gold with a 5.73 carat princess-cut diamond from the Ice Cube Capsule by Marion Cotillard Collection.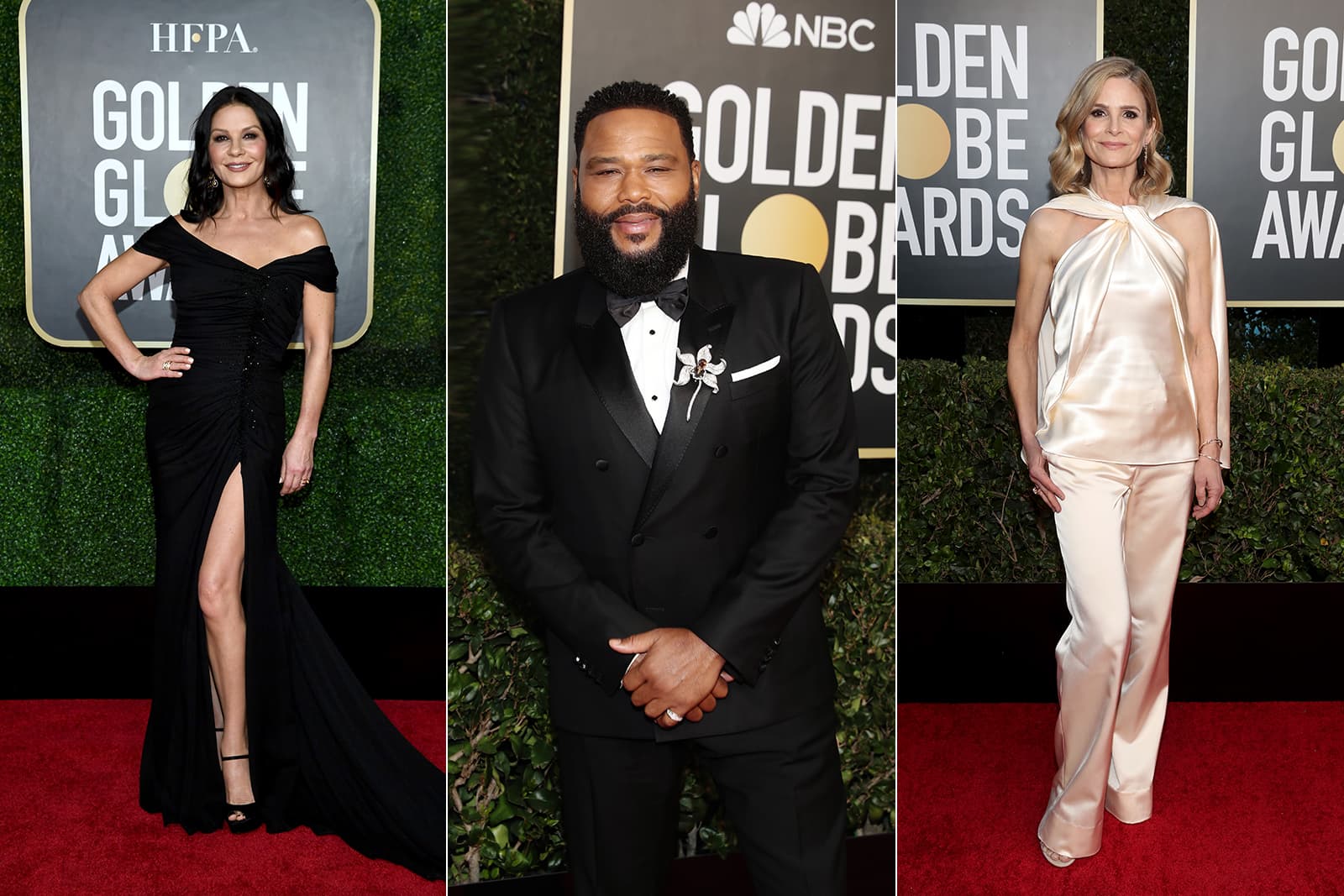 Among the cacophony of twenty- and thirty-something actresses who went digital for the evening, there was real jewellery flair on display. The Crown actress, Emma Corrin, for example, wore a pair of Cartier platinum, emerald and diamond earrings, alongside a matching ring. Similarly, Lily Collins wore a Cartier high jewellery bracelet in 18k rose gold with coral, onyx, black lacquer and diamonds, as well as a Cartier ring in 18k rose gold with mother-of-pearl, coral and diamonds. And let's not forget actress Carey Mulligan, who adorned her ears with a Reflection de Cartier High Jewellery ear cuff with 27 baguette-cut diamonds, 5 princess-cut diamonds and two troidia-cut diamonds, totalling five carats, as well as some impressive Cartier rings.
Best Actress award winner, Anna Taylor-Joy, also wowed on the night in and emerald green Dior dress and lashings of Tiffany & Co. jewels, including platinum and diamond earrings worth $1.5 million, a platinum and diamond necklace valued at $195,000, and a $130,000 platinum and diamond ring. Nominee Elle Fanning had one of the most interesting combinations of the night: a pair of Fred Leighton diamond briolette tassel earrings, a 1920s diamond and platinum bracelet, a natural pearl, diamond and platinum bracelet, circa 1915, a 1920s diamond and platinum little finger ring, and a marquise diamond and platinum filigree ring, circa 1915. And while some stars went vintage, others took a more contemporary approach. Kate Hudson looked effortlessly cool in Bulgari Serpenti High Jewellery earrings in white gold with pear-shaped diamonds and Bulgari Serpenti Viper earrings in white gold set with pave diamonds. The layered diamonds in her ears were only outdone by her Bulgari High Jewellery bracelet with 22 round, rose-cut diamonds, weighing 25.24 carats and pavè-set diamonds, with a total weight of 6.66 carats, and a ring with a 13.64 carat cushion-cut sapphire.
Some more jewelled highlights from the evening are actress Cynthia Erico in Wempe, including the brand's Spotlight earrings; Isla Fisher in Van Cleef & Arpels; Shira Haas and Andra Day in lion-inspired Chanel Fine Jewellery; and Julia Garner in two striking Verdura cuff bracelets and matching earrings. Last, but certainly not least, there was the ever-elegant Angela Bassett in Graziela Gems, specifically a pair of blue rhodium, sapphire and diamond earrings and an indicolite and coloured titanium ring.
This year's Golden Globes were evidence that bright sparks of diamonds, pops of coloured gemstones and vintage treasures can elevate an event from ordinary to exciting. Even through the medium of a dull conference call, diamonds can still shine.