The new collection took its name from the ancient Roman nymphs, and draws inspiration from two specific areas: haute horlogerie (the art of fine watchmaking) and haute couture (high fashion). In these areas, craftsmanship, innovation, beauty and exclusivity have always been valued in addition to creativity, passion and extreme attention to detail. All of these elements are reflected in the new designs present in the Égérie collection.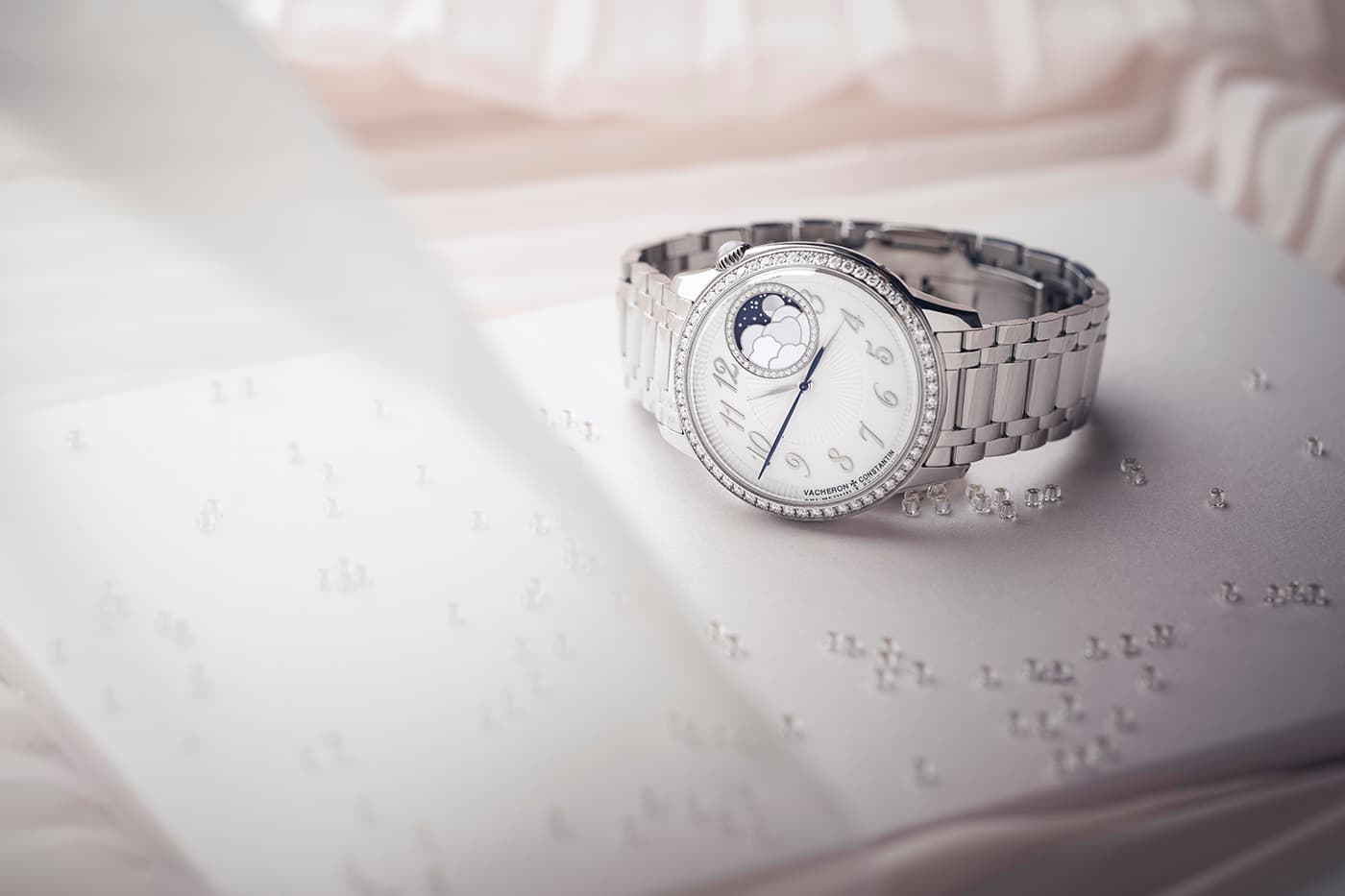 At first glance, one might think that the watches on offer have a simple, classic design: a round case made of white gold, rose gold or steel and measuring either 35mm or 37mm in diameter that fits neatly on even the smallest wrist. If the owner of the Égérie leather strap model desires, they will be able to change the coloured straps without any special tools – such is the versatility and variety offered by Vacheron Constantin.
Now, let us take a closer look at the details of the watches on offer, and see how the true picture begins to change. Although initially appearing rather concise, this wristwatch is full of interesting decorative and functional elements. The self-winding diamond dial of each of the three models shows the phases of the moon and is draped with a finish that resembles pleated fabric or precious embroidery.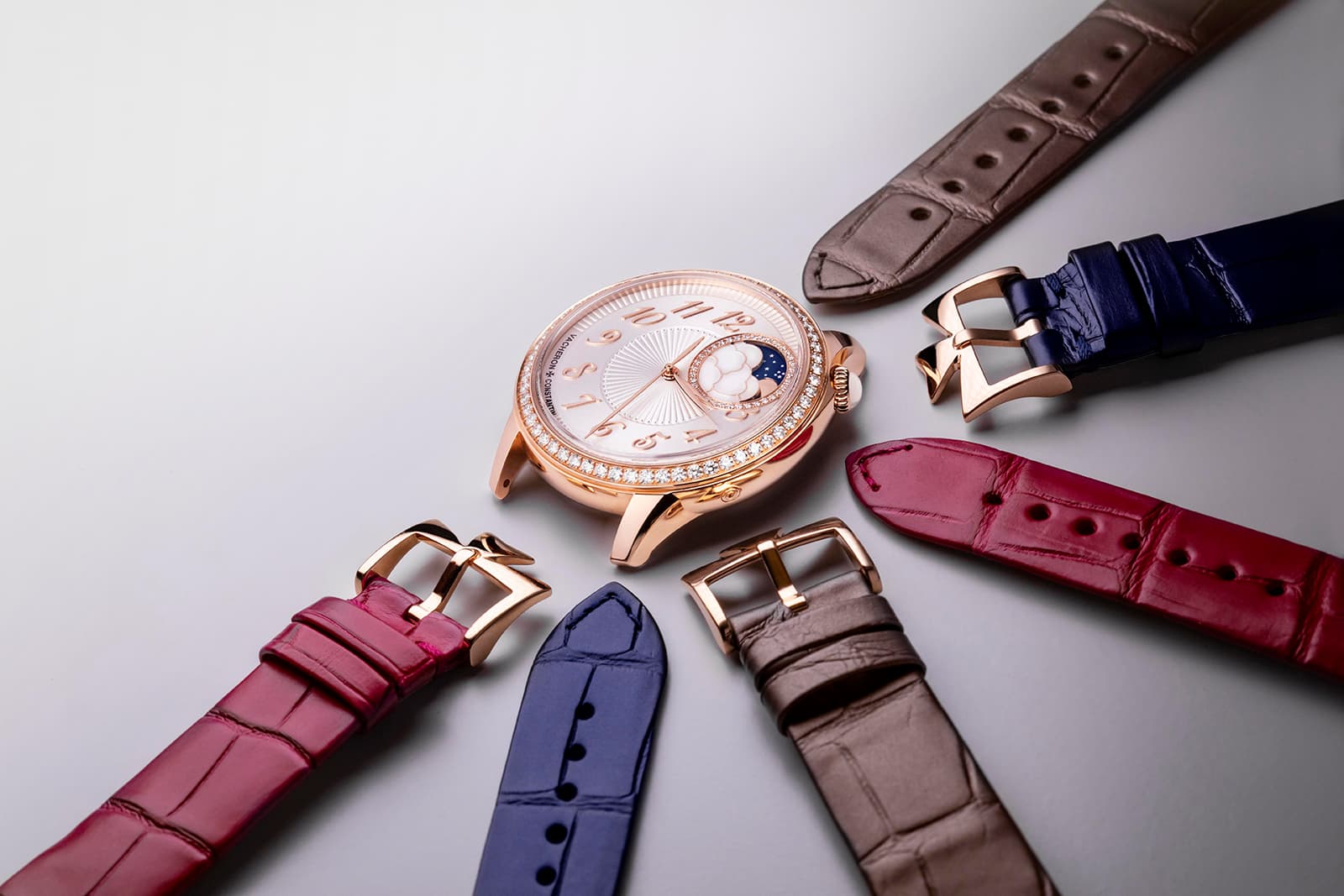 The watches are decorated with an off-centre crown, as well as a secondary display that has been offset to the side. These elements have been featured on Vacheron Constantin watches since the beginning of the 19th century, and are iconic pieces of design that are firmly a part of the history of the watch company. It is these that give the models an edgier feel, reflecting the modern women: inspirational, independent and charismatic.
Separately, I want to focus on a slightly eccentric approach to the design of the dial. Various jewellery brands have, over the years, reproduced the texture of fabric or lace in precious jewellery. But in watchmaking, craftsmen have not often translated this technique into the art of haute horlogerie. Vacheron Constantin offers two examples of this approach in one collection - taking inspiration from the world of high fashion with an imitation of fabric that has been pleated and embroidered.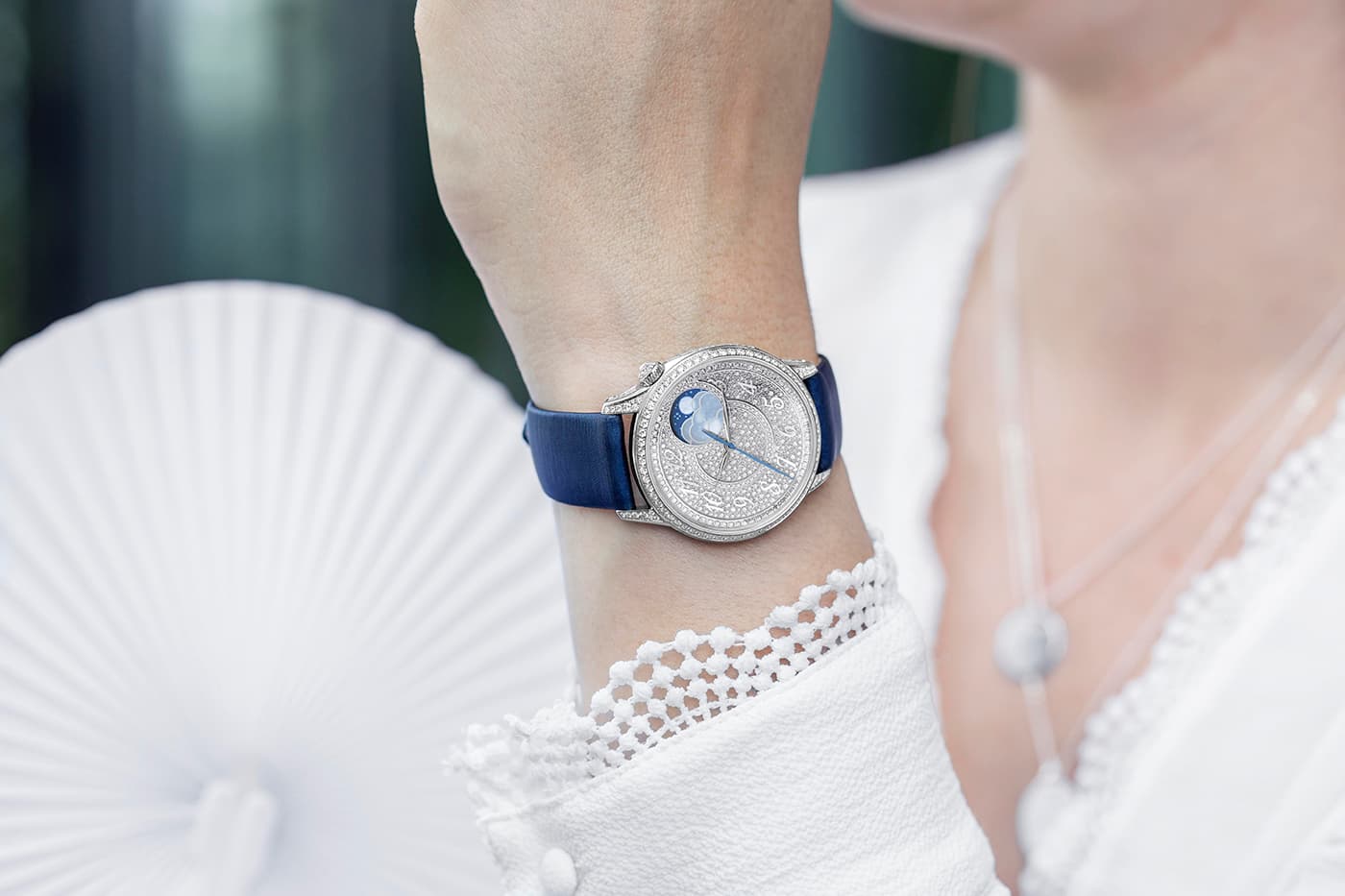 The craftsmen took months of testing to develop the first watch. The result of this great care is a folded opaline pattern that has been made using a historical tapestry technique. On top of this, we are presented with two elements that represent embroidery: calligraphic gold numbers specially designed for the collection, and diamonds that pave the perimeter of each dial and indicator window. In one model – with a diameter of 37 mm – the entire dial is adorned with a diamond pattern of 510 round brilliant faceted gemstones. The bezel of the watch is studded with further 292 diamonds and the lugs - with 21 round diamonds. This model comes with either a blue leather of satin strap.
The Égérie timepieces are already available at all Vacheron Constantin boutiques and official stockists.