Inhorgenta Munich is a bustling trade exhibition I try to attend annually. It's a fantastic opportunity to discover jewellery trends, explore the design style typical of Germany, meet new international brands, catch up with gemstone dealers and attend talks. In February, I visited Munich twice to serve on the jury for the Inhorgenta Awards 2023 and to help crown winners in 10 categories covering watches, fine jewellery, high jewellery and retail experiences. The recipients were formally unveiled at an evening ceremony on February 25, 2023, surrounded by hundreds of guests and trade show attendees. I was also asked to present an award, but I will tell you more about that later!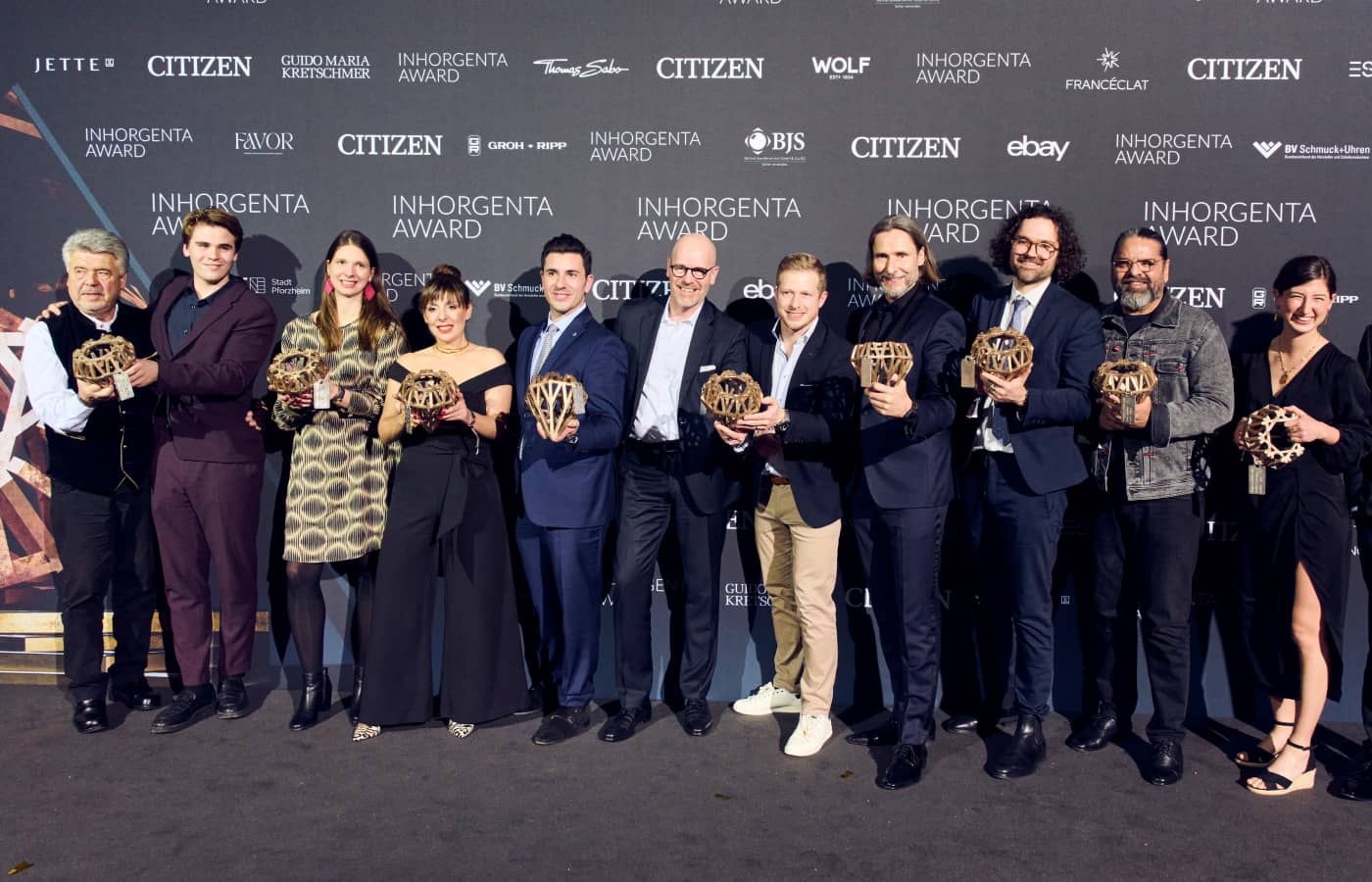 Now, you might be interested in how the judging process went as it usually happens behind the scenes and is not highlighted on social media or in magazine articles. About two weeks before the Inhorgenta fair, 11 judges gathered at Munich Messe to personally view each submission. At that time, I was curious to know how long the judging would take because it all depended on the number of entries and the discussions we would have about each category. All in all, there were around 20-25 jewels/watches per category. We had to look at them from various angles, try them on, assess their beauty, wearability, and originality, and also go through the information about them to understand each submission better. We couldn't simply ''judge a book by its cover''. Our collective goal was to understand each entry and give each the most suitable mark.
What was interesting about the judging process was that every invited professional was from a different field. Among us were watch expert and author Gisbert L. Brunner, jewellery designer Leo Eberlin, Fabergé's Director of Special Projects, Sarah Fabergé, and Anja Heiden, who sits on the Executive Board at Wempe. Also on the panel was an expert gemmologist, a digital entrepreneur, a fashion entrepreneur, a retail specialist and business leaders, so every opinion helped to provide a balanced judgement. When jewellery and watches are created, they are seen and appreciated in different ways by people with varying tastes and depths of knowledge. The same happened during the judging session, and I couldn't wait to discover the outcome.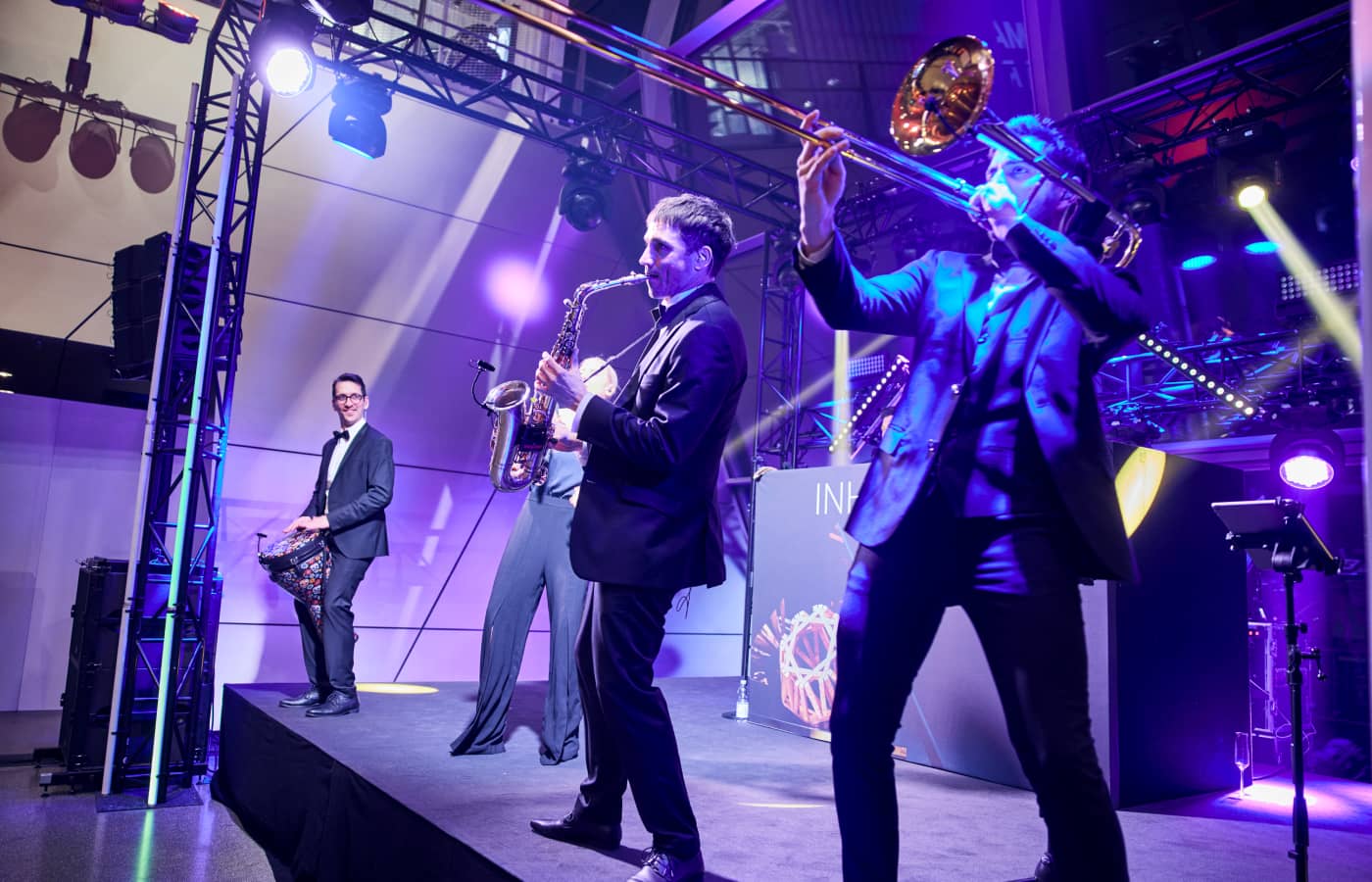 According to Stefan Rummel, Managing Director of Inhorgenta Munich organiser, Messe München, the awards received 137 entries hailing from 37 different countries. There was certainly variety in the applications that I viewed; I am pleased to see some of my favourites among the winners too! New for 2023 was the High Jewellery category which I was particularly looking forward to as I believe it deserved to be separate from other types of jewellery - fine jewellery, contemporary jewellery, jeweller of the year etc. We all know how much time and effort goes into creating a one-of-a-kind brooch, tiara, necklace or ring that could never be repeated. So it was good to choose the best of the best where the submitted designs were of the same high level!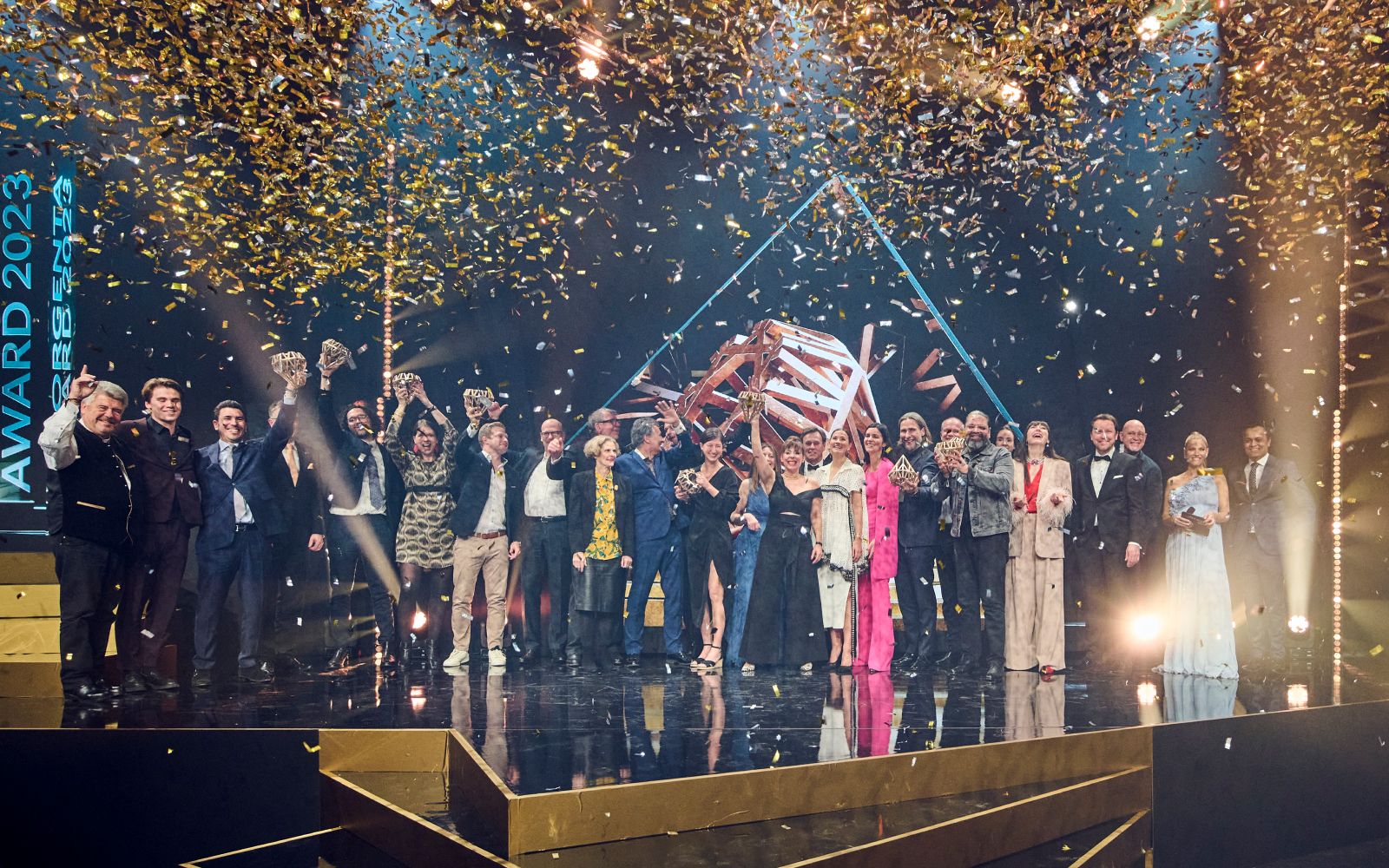 To qualify for the Inhorgenta High Jewellery award, brands and businesses had to submit pieces with a retail price of EUR 30,000 or more. The winner of the High Jewellery category was Pavit Gujral and his colourful Crab earrings, crafted in 18k gold with 22.90 carats of tanzanites, orange and pink sapphires, rubies, plus more yellow sapphires, diamond briolettes and 5.55 carats of round brilliant-cut diamonds. I especially like the fun and frivolity of these earrings and how the crabs' claws hold the heart-shaped tanzanites aloft.
During the special gala dinner, which was attended by several hundred guests, each award winner was revealed one by one by a jury member who joined the presenter on stage. I presented the Fine Jewellery category. I am pleased that BINDER Jewellery walked away with the prize on the night for its three-dimensional Perception collection bracelet. It seemed simple at first glance, but its originality shone through thanks to its unusual oblong-shaped links. This jewel really spoke to the classic German fine jewellery aesthetic, which is often slightly industrial but always meticulously crafted.
The Designer of the Year accolade went to Athens-based Greek jeweller Theodora D who specialises in conceptual and sculptural gold pieces. Her stand-out Flamenco ring in gold vermeil and silver reflects the folds of fabric to give the impression of movement and fluidity. Next up, there's the Design Newcomer winner Margaret Hipp from the Pforzheim Goldsmith School, who impressed with her Piscis earrings. These mobile earrings are inspired by the art of German painter Max Ernst (1891-1976) and consist of seven individual gold elements organised by size. These were made using 3D printing technology and cast as one moveable piece with a surprisingly lightweight structure.
Other winners included Gerhard Hahn Fine Gems in the Gemstone Design of the Year category for its striking bi-colour sapphire with a modified brilliant step-cut (I have never seen a stone like this in my life!). Boltenstern scooped Fashion Jewellery for its Fabnora Mix and Match earrings, and Junghans walked away with the Watch Design trophy. There were also two 'Retailers' Choice' awards, one for jewellery and the other for watches, secured by egf Manufaktur and Casio.
Finally, I want to mention the Best Jeweller of the Year category winner. With such a big international audience attending Inhorgenta Munich, it is challenging for a retail store to stand out from the crowd. I was thrilled to discover that Sebastian Frost was named the winner for his shop in the small fishing village of Listed on the east coast of Bornholm, Denmark. Overlooking the harbour, this space has been expanded into the ''Smykke Concept Store'' incorporating a café and bar for a complete jewellery buying experience. If you are ever visiting this part of the world, I recommend you stop by for a visit and maybe even an espresso.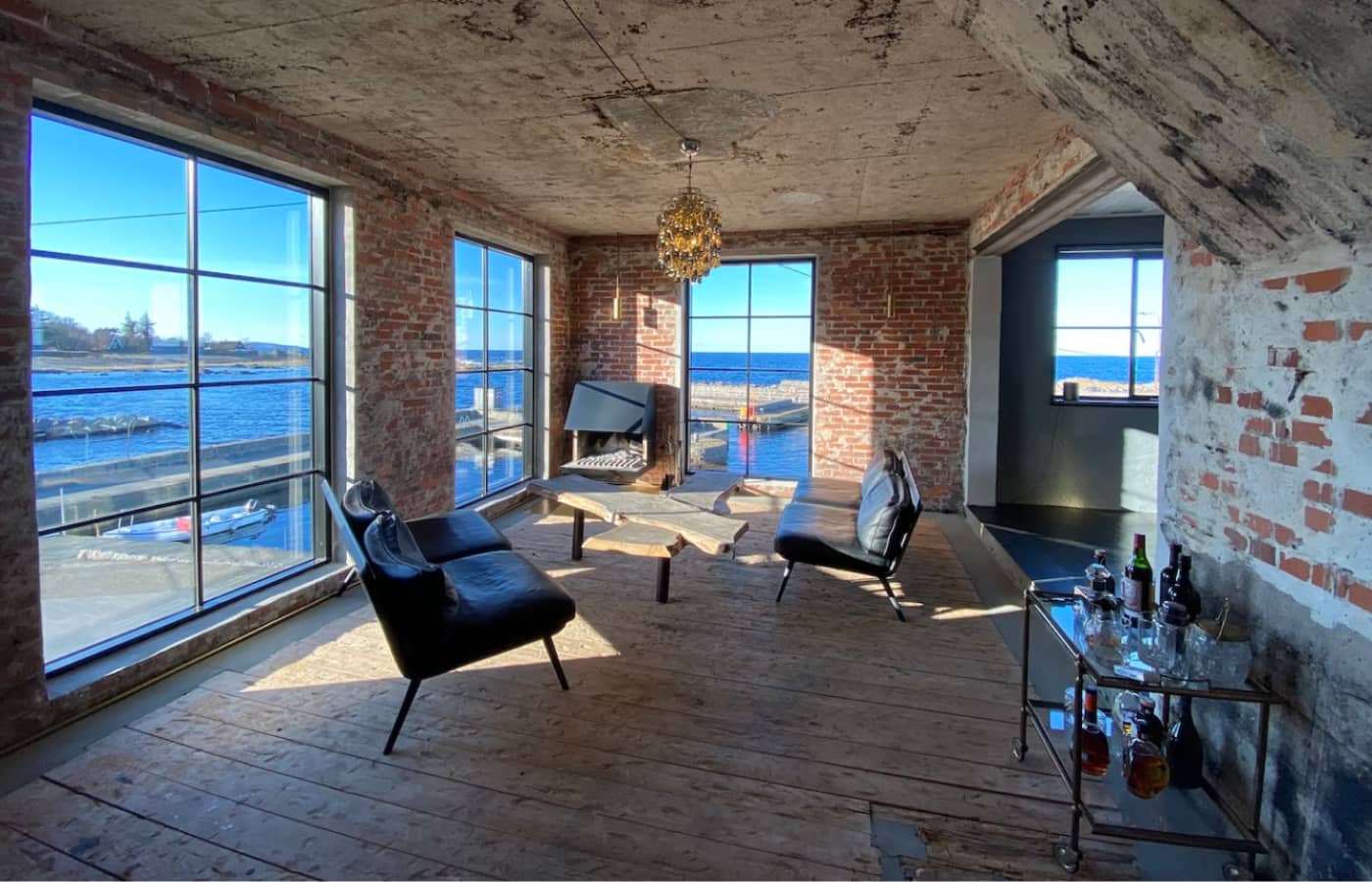 It was my pleasure to be involved in this year's Inhorgenta Awards and attend the celebratory gala dinner at BMW Welt. It was an opportunity to celebrate talent in all its diverse forms and see innovative fine jewellery that is not to be missed!