Precious stones are an inexhaustible source of inspiration for jewellers throughout the world. Often, a gemstone is the starting point of a piece's design. Mother nature has not been restrained in the creation of a huge number of gems that differ in colour, clarity, toughness, brilliance, and the ability to change colour tone; giving craftsmen the freedom they need to turn their ideas into masterpieces.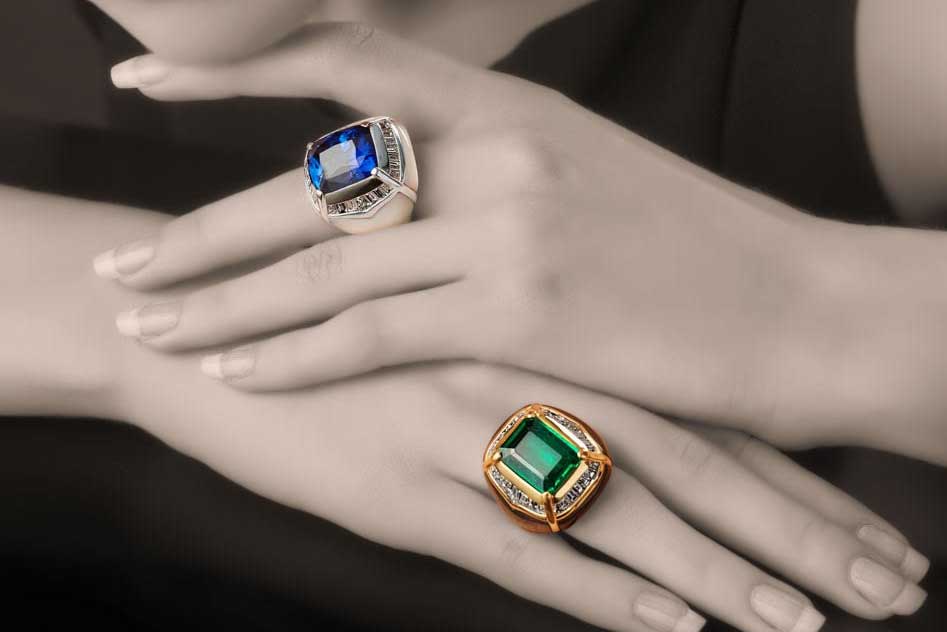 The brother and sister duo that manage their eponymous Italian company - Marco and Laura Veschetti - adore working with precious stones, and are not afraid of experimenting when it comes to jewellery design. They apply an entire spectrum of nature's precious stones to their work; making their collections bright and eclectic. High quality diamonds are matched with pearls, emeralds with sapphires, amethysts with coral, turquoise with jade - and this is only a handful of the aesthetically powerful combinations that form part of the Italian brand's collections.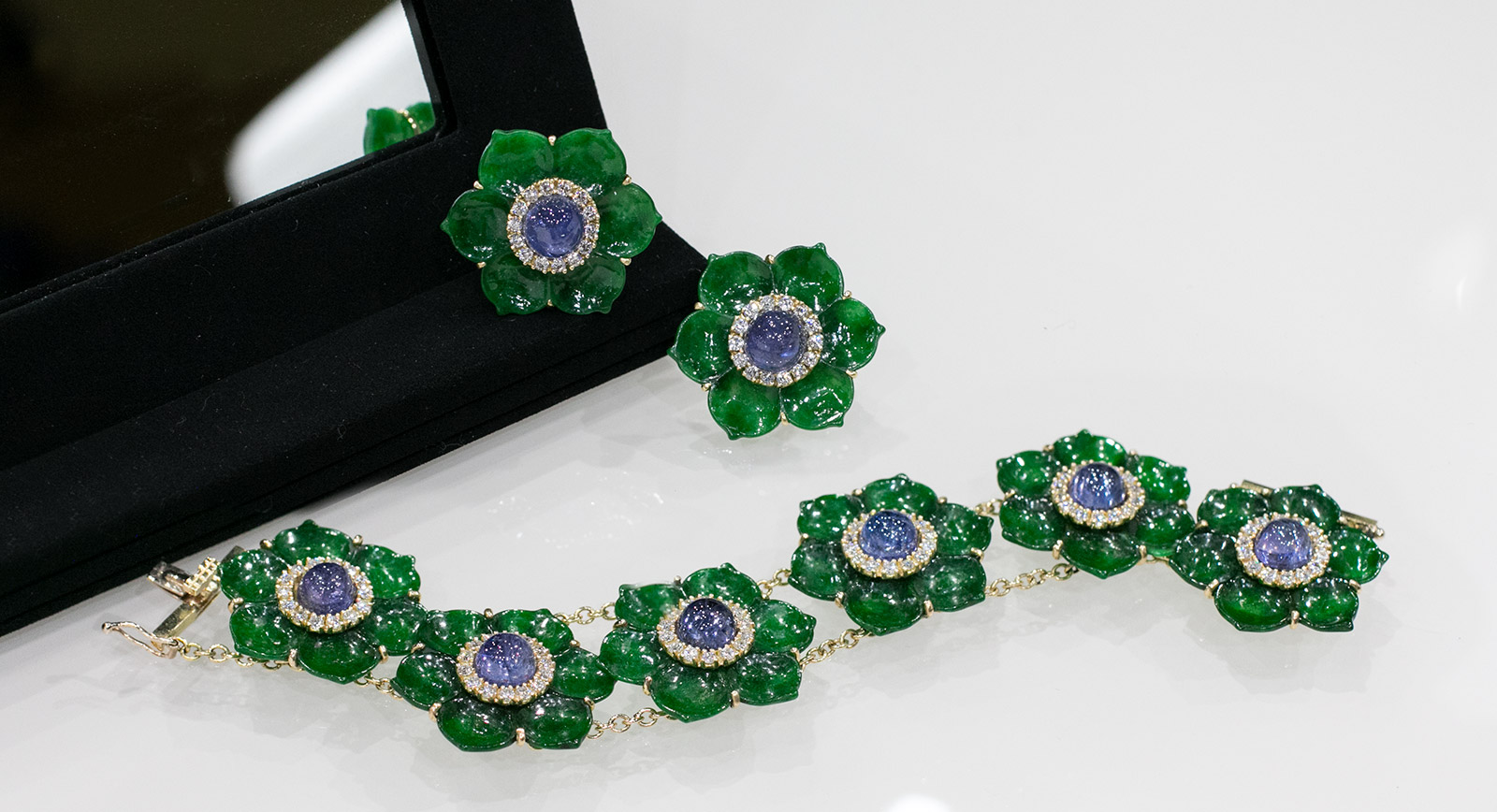 "It is important for us to celebrate the craftsmanship of gemstone cutters and carvers, because it showcases artisanal work that is so typical of Italy. It is a distinctive feature of our brand, and what distinguishes a tailor-made jewel entirely crafted by hand from a commercial piece," says Marco.
Veschetti frequently feature several gemstones simultaneously in the same piece of jewellery; the colours of which complement each other or, alternatively, create an effective contrast. For example: glittering diamonds and delicate coral are an accompaniment to succulent amethyst in a gold cocktail ring, sapphires and diamonds are added to a turquoise bracelet, or a long necklace is decorated with both turquoise and lapis lazuli.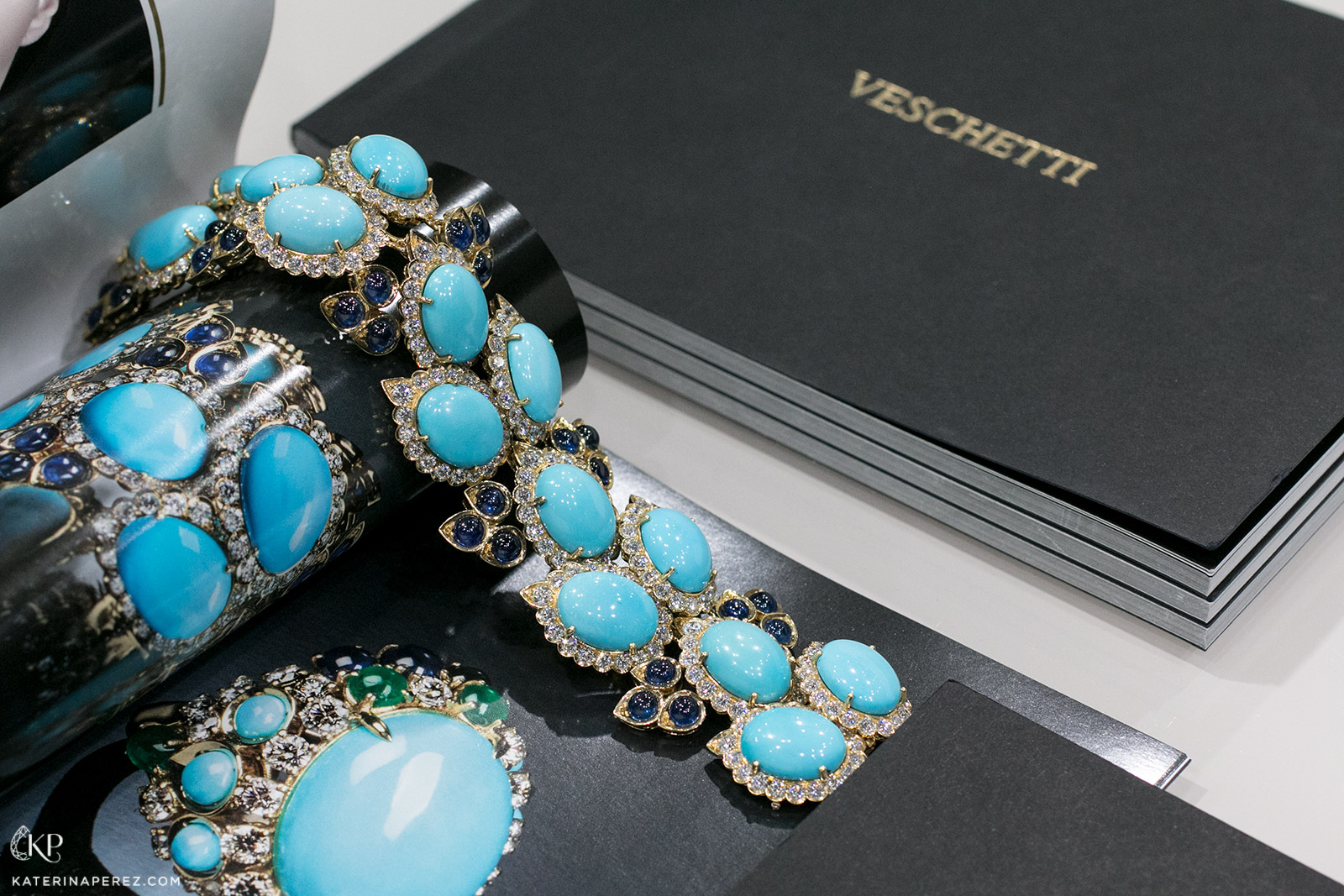 In jewellery that demonstrates a dichotomy; polarity is expressed not only through colour - but also by combining glossy and matte, transparent and opaque, polished cabochon and distinctively cut. An example of this can be found in an emerald ring which utilises the inlay 'stone in stone' technique. In this piece, the central stone provides a satisfying contrast to both the lustre and the colour of the gold, diamonds and black pearl which frame it. In a floral motif bracelet: the convex shapes of sapphire cabochons are the antithesis of the concave jade petals.
"At Veschetti, we focus a lot on large, bright gems and finding the best setting style to showcase them. Our inspiration comes from a variety of vintage jewels that were created in the 50s, 60s and 70s by such magnificent brands as Van Cleef&Arpels, Seaman Shepps, Cartier and Bulgari. This is our DNA, and it is very important for us to be consistent and recognisable in our style" Laura tells me.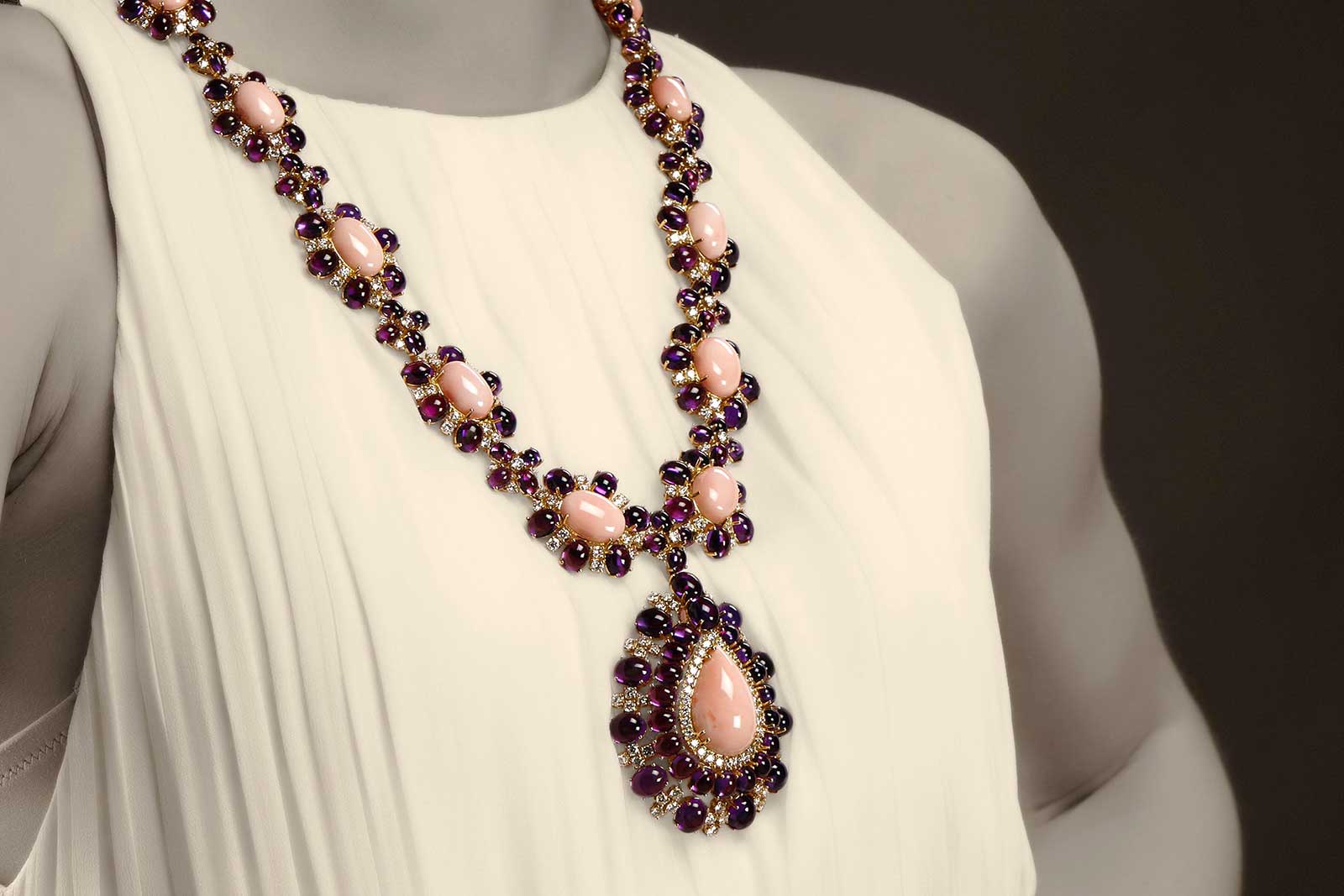 As the second half of the 20th century began, many women who observed fashion would not consider leaving the house without wearing jewellery. For them, jewellery was a status symbol, designed to demonstrate wealth and their societal rank. In this context; what could make a more effective statement than large, colourful jewellery? In the 50s; earring, ring and bracelet sets were popular, and so Veschetti's collections regularly feature these matching pieces.
Has the fashion for wearing large gems returned? In the Veschetti family's opinion, this trend wanes on a whim, so for Laura and Marco, the carat weight is not the definitive factor when it comes to choosing stones for high jewellery pieces - it is their quality which will always remain the focus. For the finest jewellery brands - of which Veschetti is one - this will remain to be the case.