"In India, jewellery is a part of religion, culture and spirituality. Every occasion is celebrated by giving and receiving jewellery," explains designer Ruchi Kotahwala, who grew up in Mumbai and has now been living in New York for 19 years. Her formative years in India emerge subtly in the curves and shapes of Ruchi jewels but are perhaps most predominantly felt in the spirit of the brand, which is energetic, lively and colourful, much like Indian culture itself but also the streets of New York that she now calls home.
Kotahwala began designing jewellery at 16 and later studied design at the Gemological Institute of America in California. Working alongside her husband – a fifth-generation gemstone authority from Jaipur – she created her own brand, Ruchi New York, with the ideal foundations of entrepreneurship, education and, of course, just the right amount of dreamy creativity. The first Ruchi New York collection launched in 2018 and, since then, the brand has created a wealth of jewels with vibrant colours, floral motifs and geometric patterns.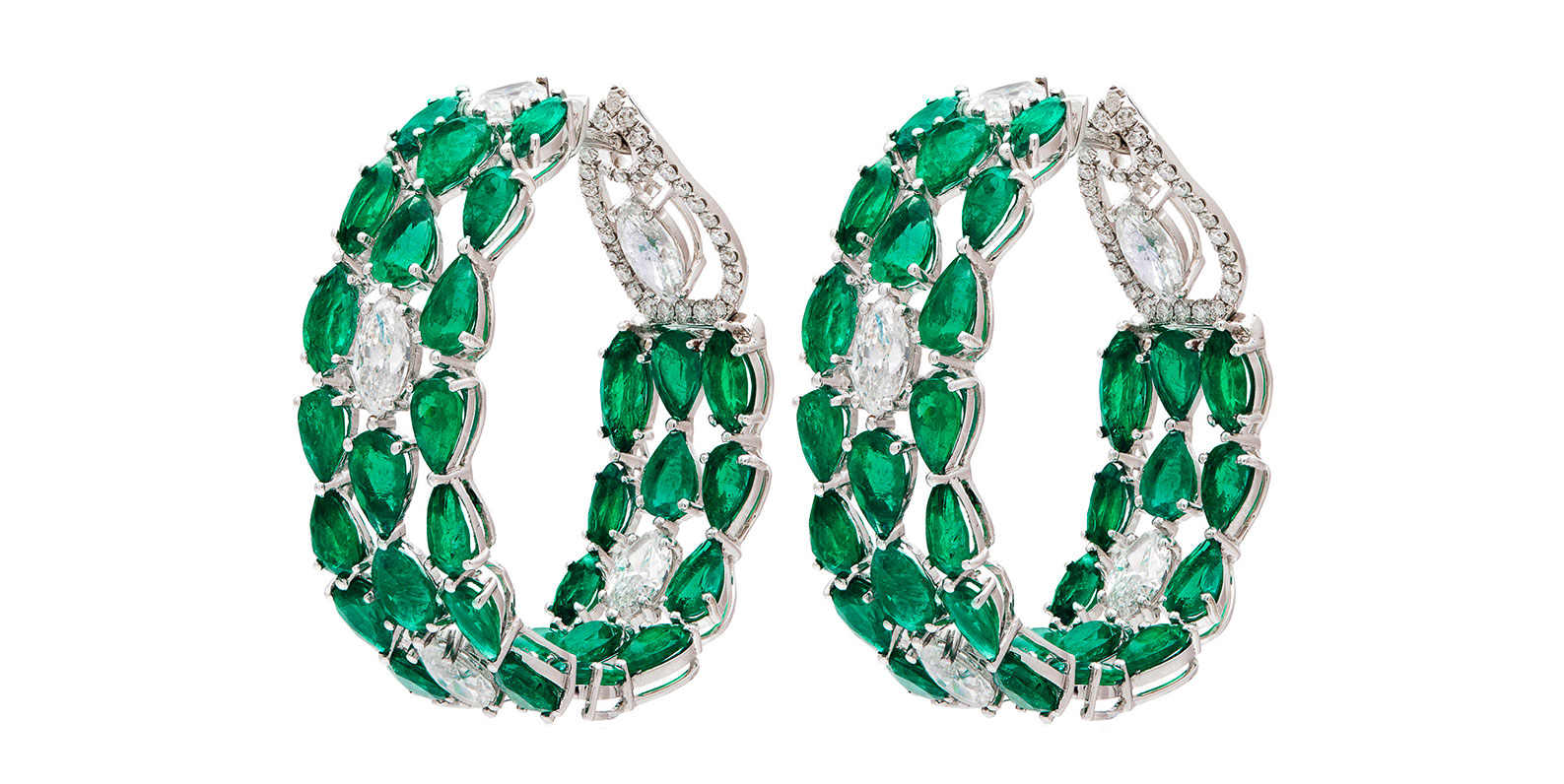 When exploring ruchinewyork.com, you have probably noticed a great variety of creative directions in Ruchi's collections. "I don't have any distinct look," she explains. "I am very eclectic, and my designs and moods are continually changing and evolving. Having said that, I do think there is a DNA to my brand and designs; big or small, simple or vibrant, my pieces stand out because of the colours I use, both the colours of stones and the colours of metal."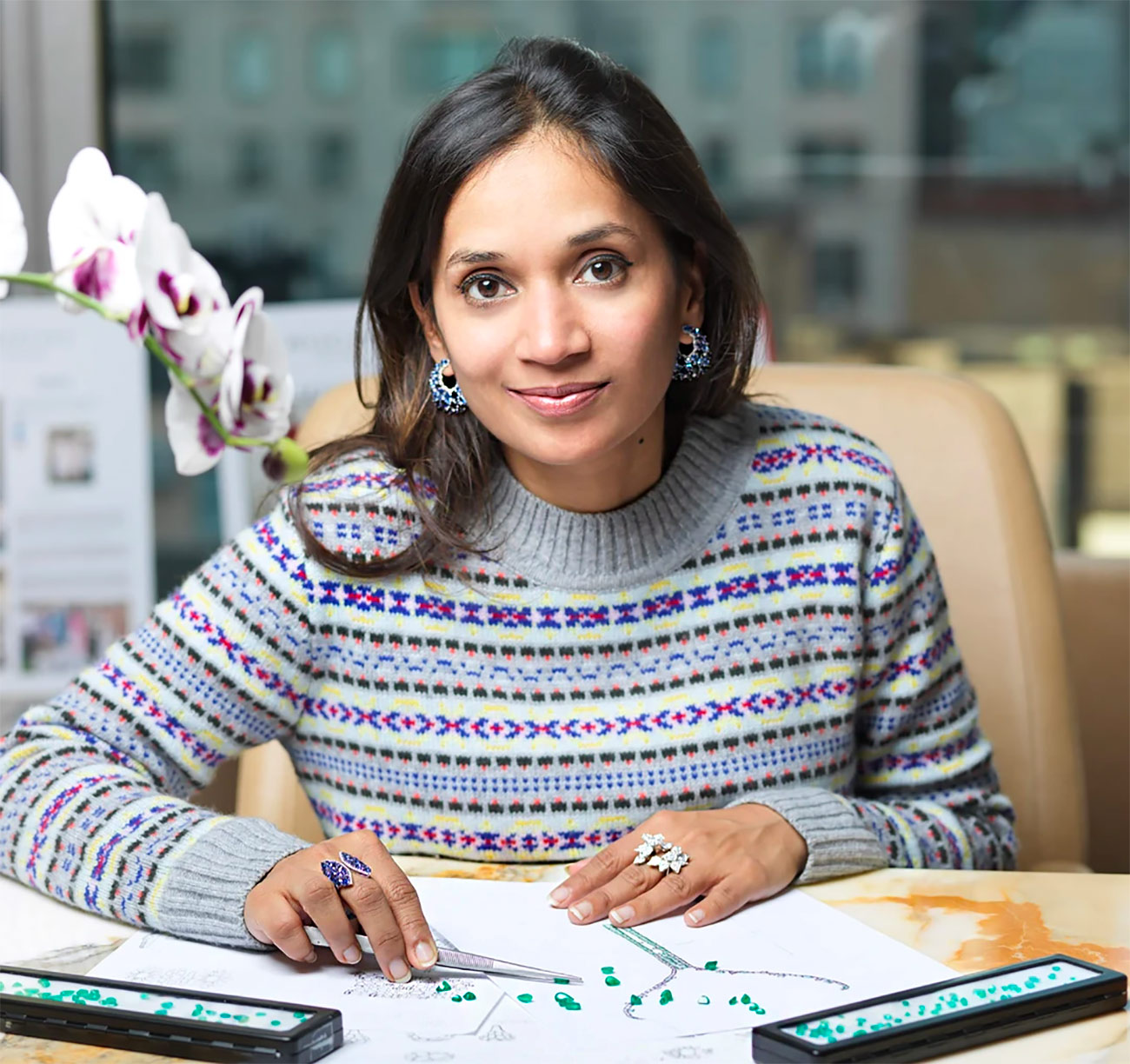 Browse through Ruchi's collections and you'll see how the brand refuses to stand still: there are diamond slices with natural inclusions in the Organic Beauty offer; bright sparks of red ruby and green emeralds in the Tropical Paradise collection; and swirls of pink, purple and pastel hued rhodium with diamonds in the Aurora Nights creations, inspired by the Northern Lights. The brand's collections appeal to modern, American sensibilities, focusing on versatility and wearability, as well as the fun and playfulness that's imbued in multi-coloured gemstones and diamonds. Kotahwala continues: "I love to push boundaries and I am constantly working on collections. I have recently been working on pieces with tinted rhodium on 18k gold."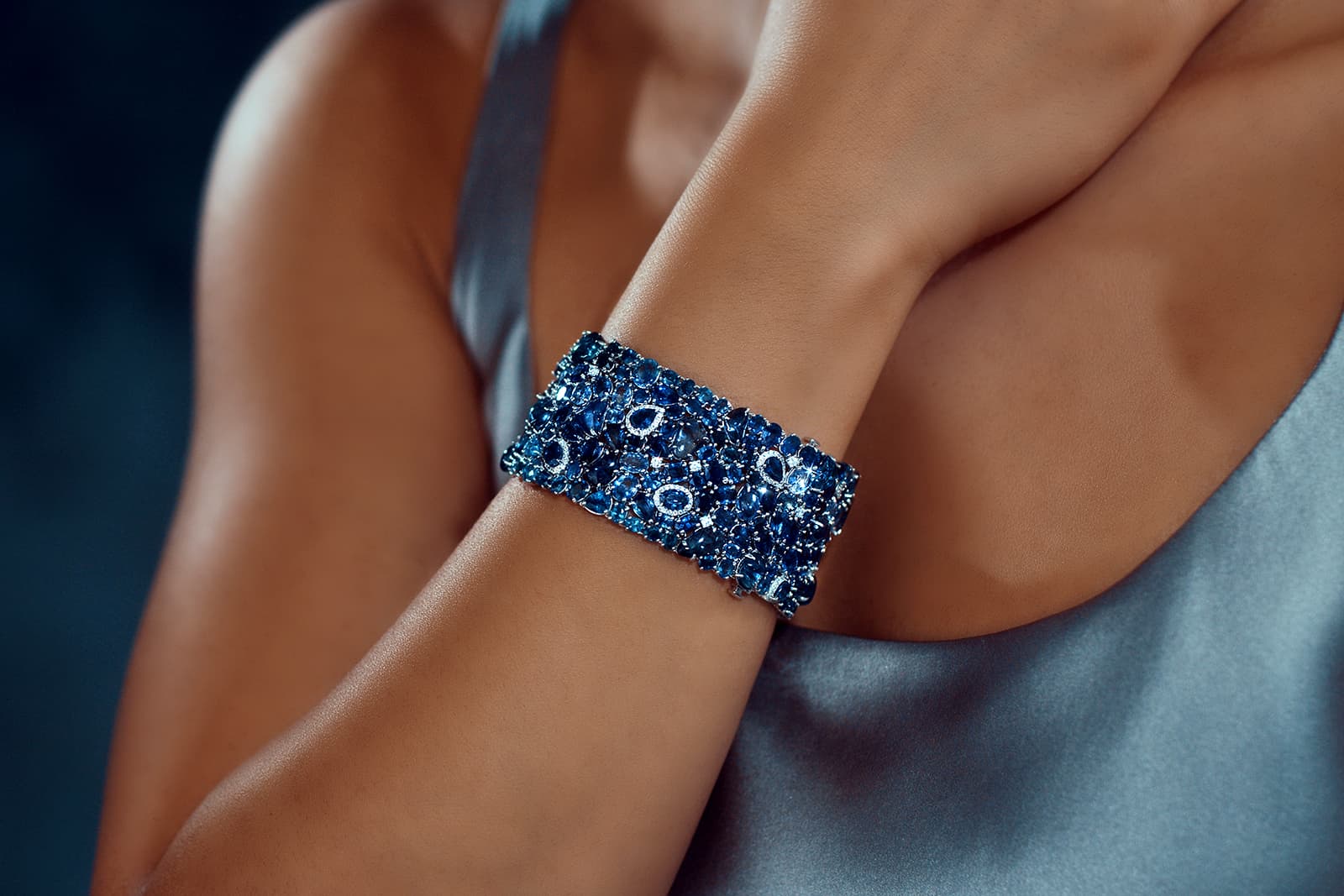 Even as her mind races with ideas, Kotahwala is always thinking of the women who buy her pieces. She says: "I have realised that women go through phases in life and fashion. For example, a young girl likes to wear tiny studs, a pendant or a thin bracelet with charms, while women in the mid-30s to mid-50s get more adventurous and love wearing something more substantial. Others want to invest in heirloom-like pieces they can pass on to their children and grandchildren. I like to design keeping all these phases in mind… from casual to cocktail and simple to bold."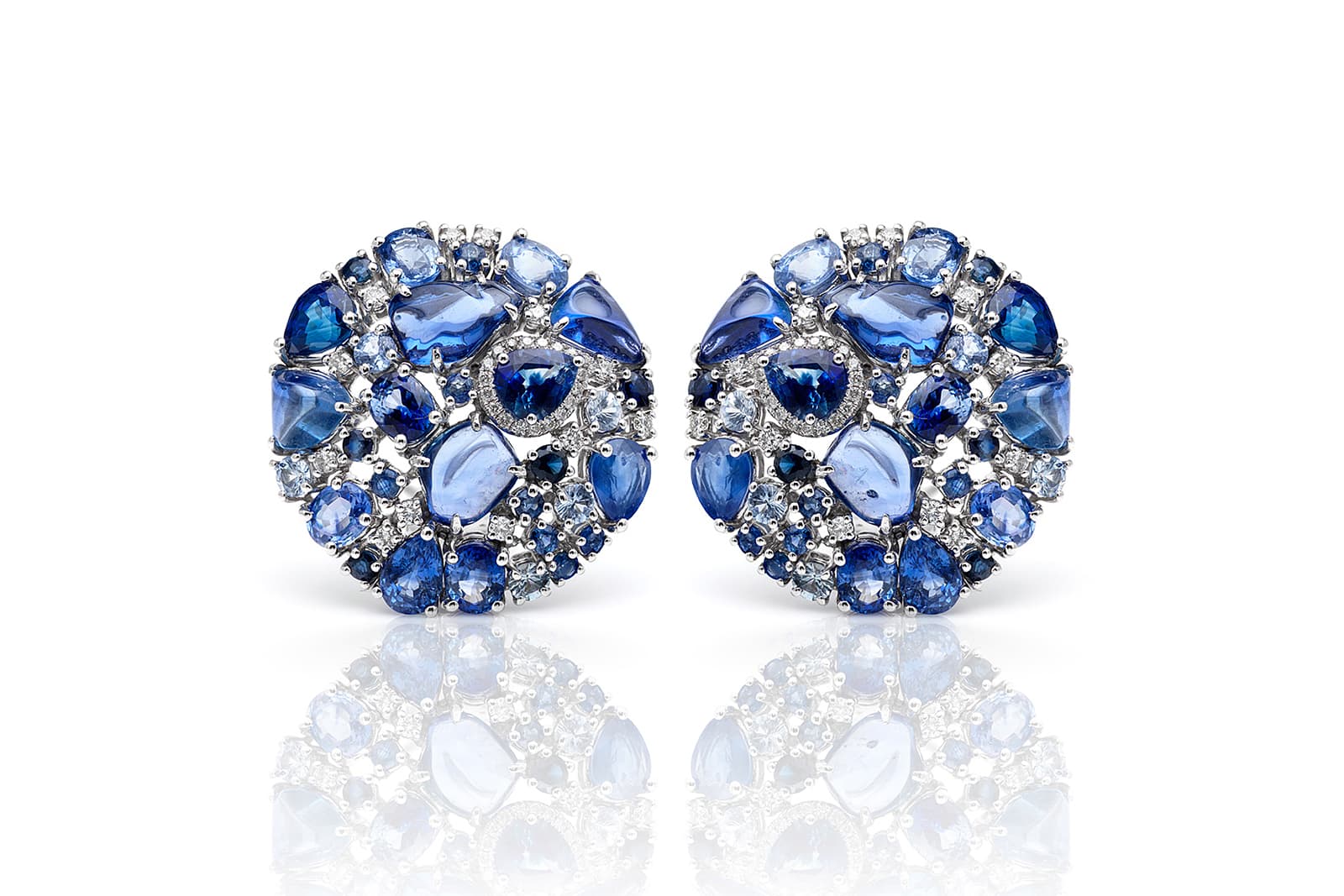 She strongly believes that gemstones have mystical properties. "I have always believed that gemstones hold healing powers and spiritual energy. It is thought that each gemstone carries its own vibrational energy, which when absorbed by the wearer creates a positive change in their lives. For example, emeralds are believed to help with the body's regeneration, renewal and growth. Sapphires are meant to alleviate anxiety and insomnia, and rubies are associated with finding love, trust and courage."
Ruchi has certainly secured the seal of approval from the press and its jewels have featured in Vogue, W and Oprah magazines. Elsewhere, its designs have been worn by swathes of celebrities from Jennifer Hudson and Laura Dern to Celine Dion, Octavia Spencer and Sharon Stone at the Oscars, BAFTAs, Grammys, Emmys and the Golden Globe Awards. More recently, Ruchi had the privilege to adorn the First Lady of the United States, Dr. Jill Biden, who wore the Desert Bloom Mariposa earrings with 9.08 carats of blue sapphires and 1.56 carats of diamonds to her husband's Presidential Inauguration in January 2021.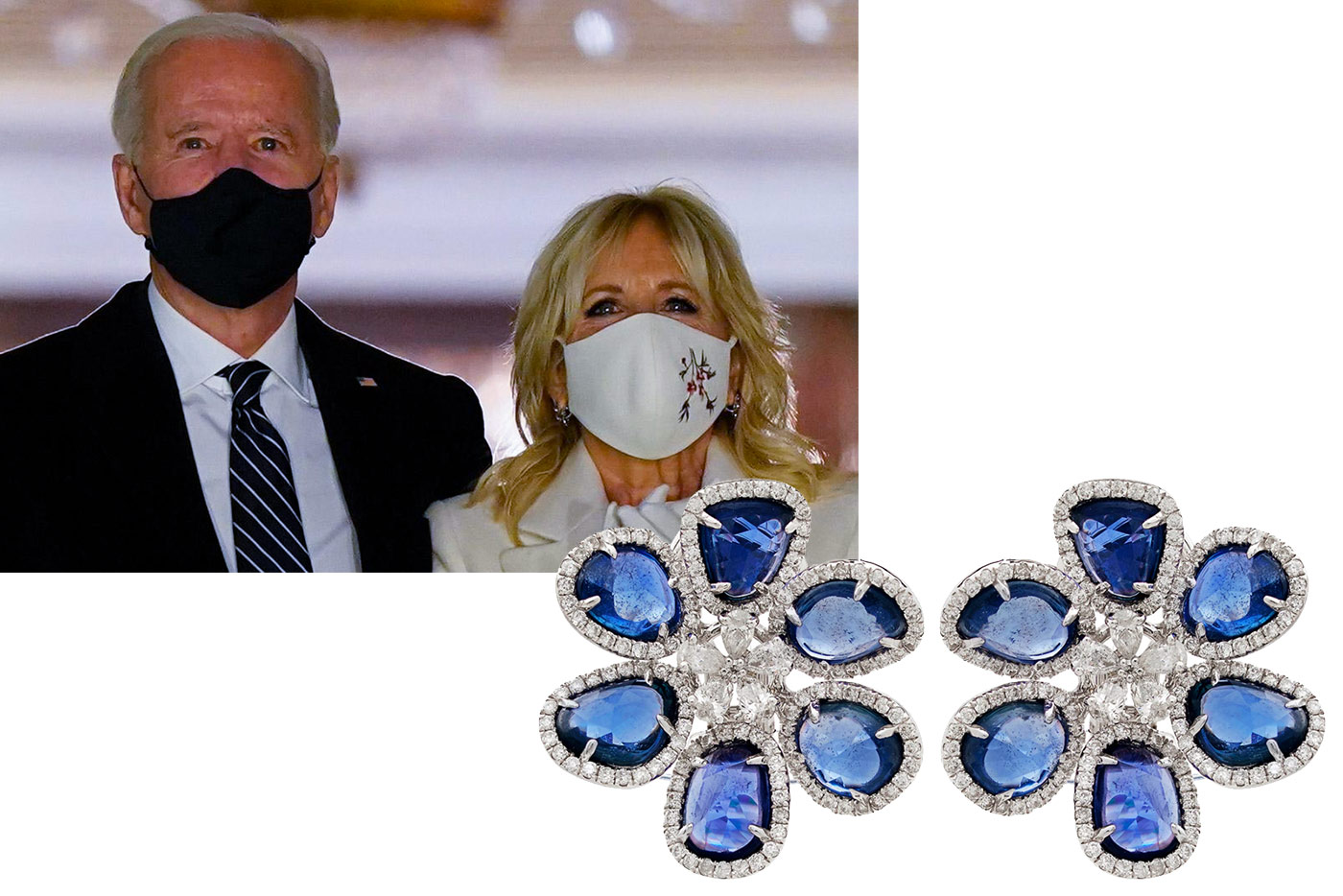 Today, Kotahwala feels strongly that jewellery has the power to do good and she works closely with several charities to financially empower underprivileged women, particularly widows, and help them establish small businesses. As her star power continues to rise and Ruchi jewels find their way onto red carpets, magazine pages, and even international political stages, I look forward to seeing how Kotahwala's diverse collections evolve and what colour palettes and themes she will introduce us to next.