The founders of Rubeus - which creates ultra-luxury fashion accessories - fell under the spell of alexandrites, and came up with the idea to create the first jewellery collection in history showcasing Ural chrysoberyls. Collecting a dozen of these unique stones from Russia is a surmountable task fit for only a handful of specialist jewellers. Finding jewellery-grade alexandrites weighing more than 10 carats after cutting and polishing may seem simply impossible.
However, this did not stop Viktor and Natalya Bondarenko, the husband and wife who founded Rubeus in 2013; a luxury accessories brand already established amongst the rich and famous. Alexandrites of various cuts glisten in their unique jewellery creations: from the round cut stone weighing 2.52 carats to the outstanding 69.37 carat emerald cut Ural treasure - undisputed as the largest faceted Ural alexandrite known in the world. The 'Imperial' collection gemstones are distinguished not only by their outstanding carat weight, but also by their ability to change colour - from green to raspberry depending on the type of light.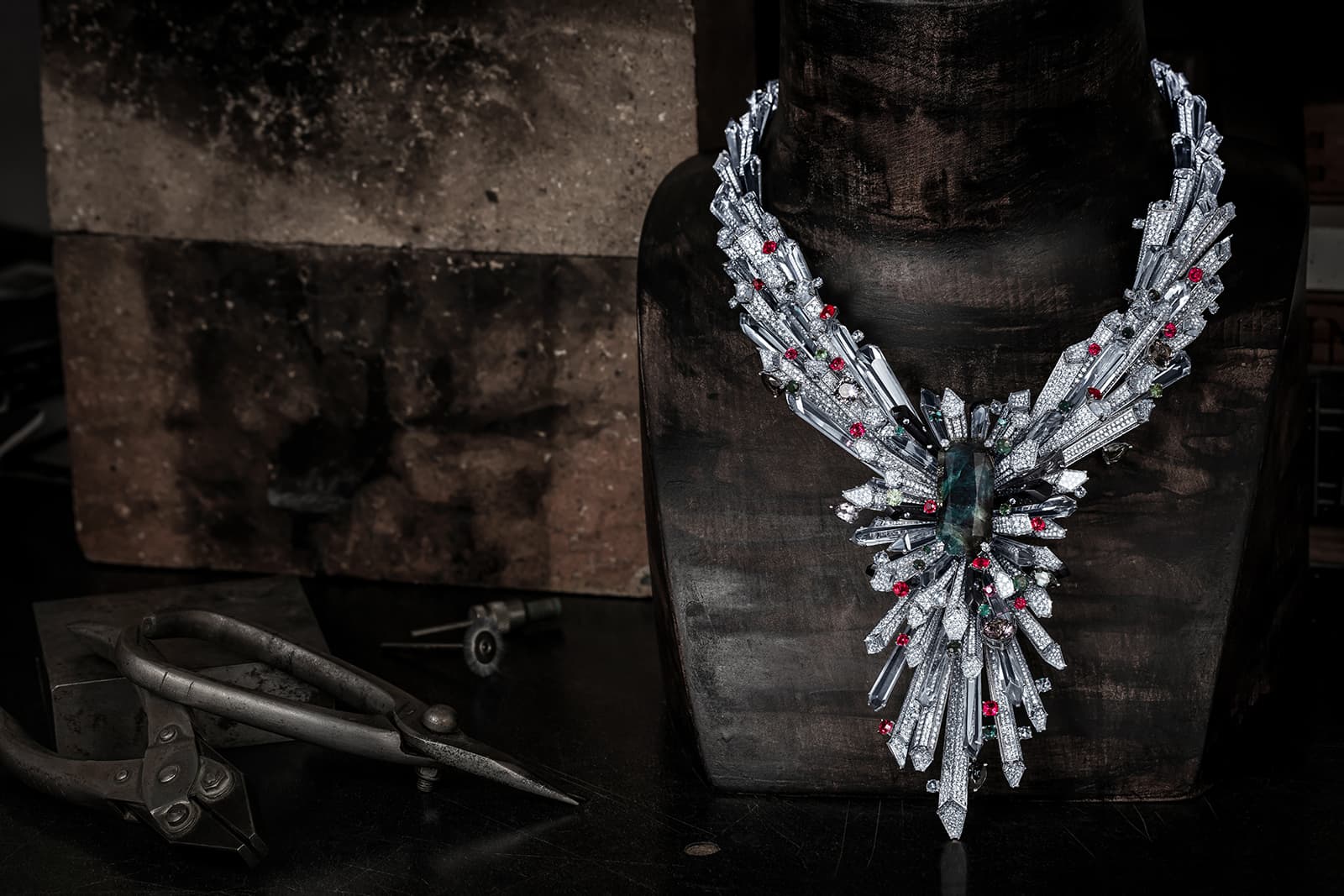 It took many months of work and a whole team of specialists with different expertise to present the two luxurious transformable necklaces, two pairs of pendant earrings and four rings of the 'Imperial' collection a hall of the Musée des Arts Décoratifs in Paris. The designs are interpretations of the crystals formed deep inside the Earth. Because their already impressive value will only grow over time, Ural alexandrites could be viewed as stones which wait for many centuries to be extracted and transformed into faceted treasures.
To explore the creative idea more fully, Rubeus invited the French designer Frédéric Mane - a jeweller for significant Place Vendome houses - to collaborate. While developing the collection, he decided to divide it into two stylistically different sections: the first - 'Imperial' - combines jewellery with a dynamic design that is bright, exciting, and emotional. Energy is felt in it: strength fills every element of jewellery, from precious stones in the centre, to artistic details made of titanium inlaid with diamonds and rock crystal.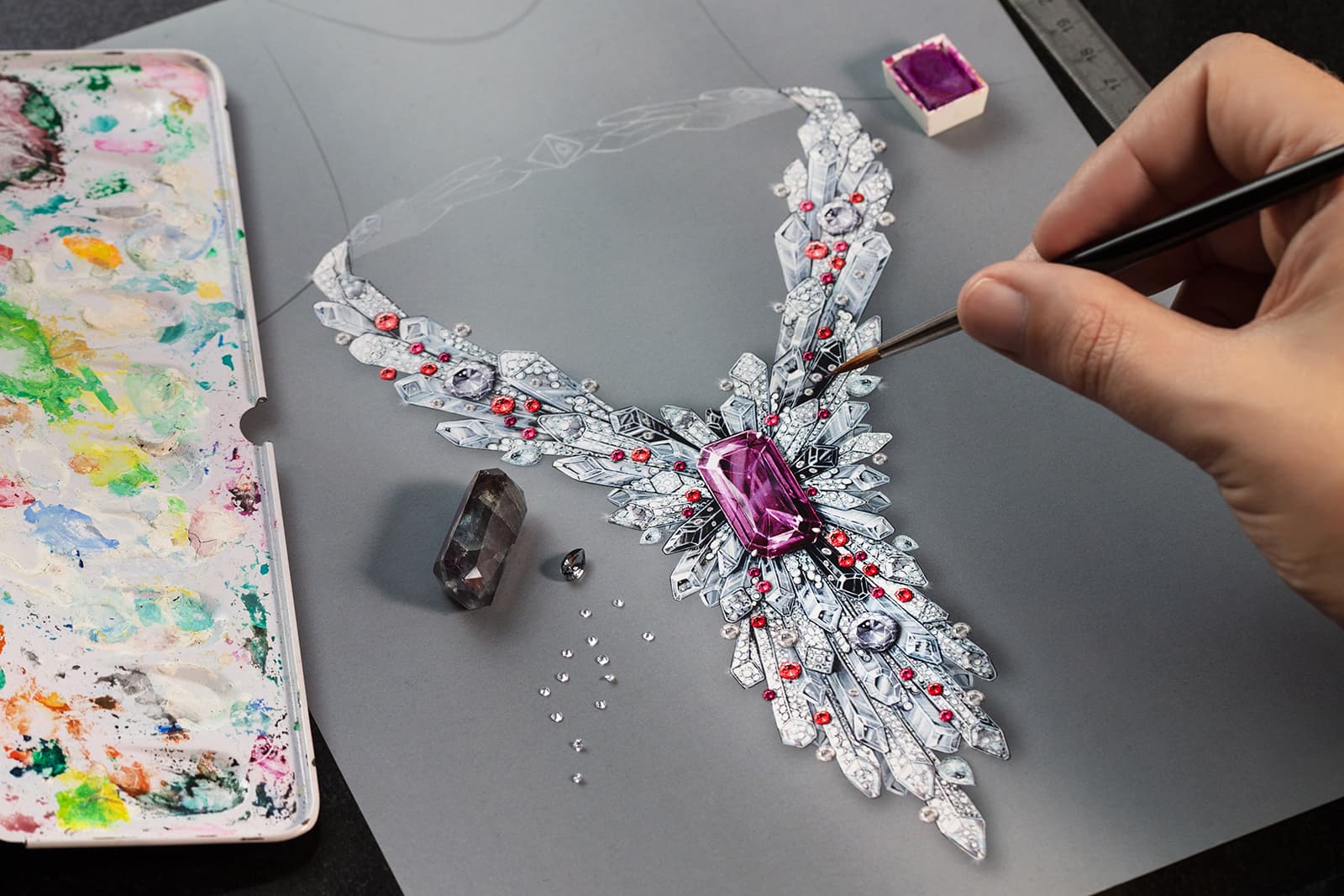 The second section, 'Eternal', consisting of five pieces, is less wild. Its feminine design which glorifies sensuality, grace and unfading beauty provides balance for the 'Imperial' collection. A rock crystal necklace, a pair of earrings and three organic shaped rings are dedicated to the powerful Empresses of the past and strong women of the present.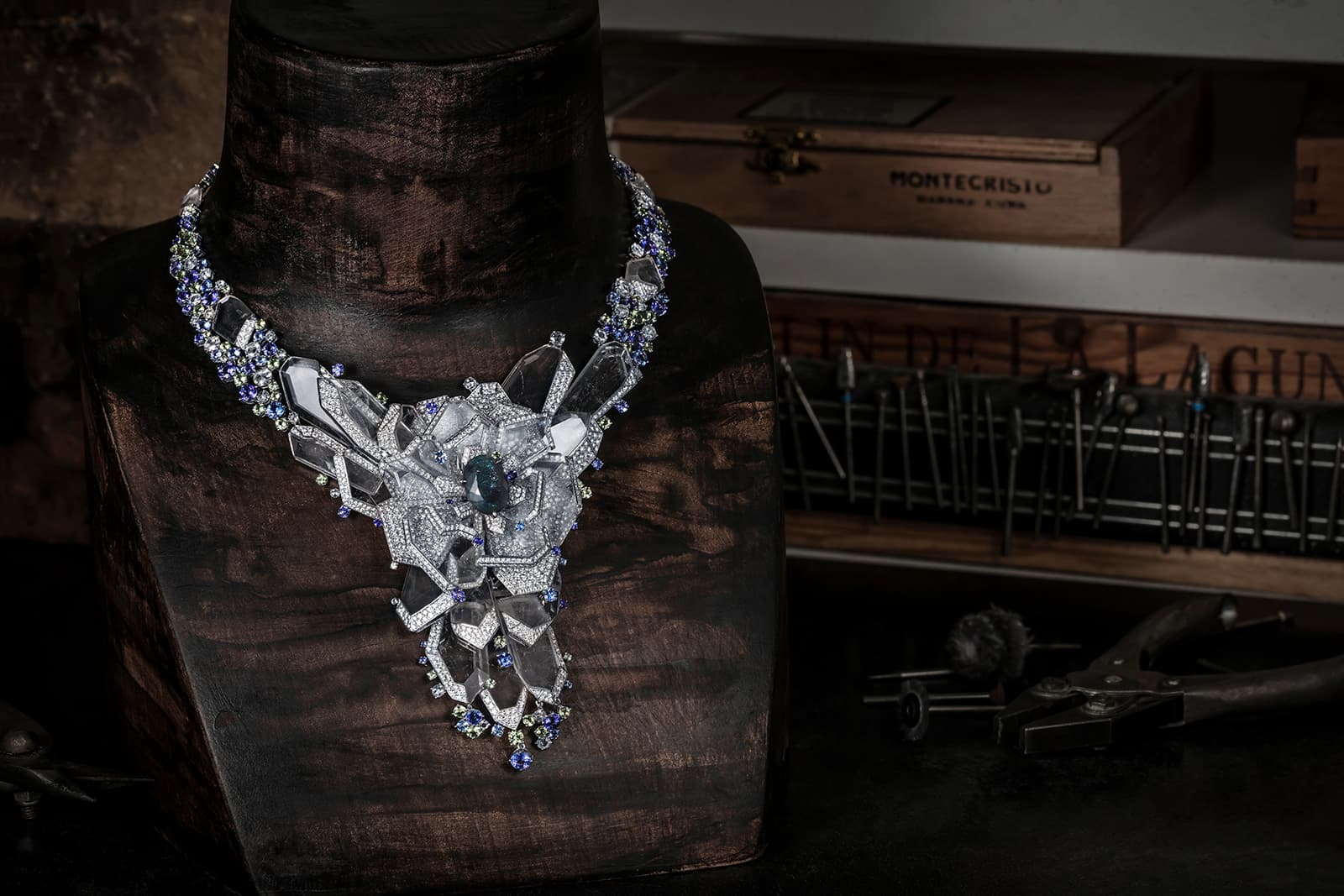 The alexandrites are complemented by colourless brilliant and rose cut diamonds, as well as rock crystal. The owner of the jewellery studio Jothi Seroj - working with craftsmen - created each element of jewellery by hand, including the petals in two necklaces. It is well known that quartz is a more delicate jewellery material, so care must be taken when working with it - something which made creating this collection more time-consuming. Thanks to this hard work however, the crystal quartz looks so impressive; and it has become one of the most popular decorative materials in high jewellery art for this very reason.
Raspberry spinel, tanzanites, blue and green sapphires, as well as resin and titanium accompany the grey, white and green tinted palette which is underpinned by the tones of the alexandrite. But the 'Imperial' collection is not just an ode to rare precious minerals - it is also a tribute to the technical achievements of Parisian virtuosic jewellers. The primary metal used in the collection is titanium, which provides incredible lightness to large-scale jewellery. Technological advances are demonstrated through mechanisms that allow the wearer to unfasten the central elements on a necklace and wear them in the form of brooches: a flower or a cluster of crystals.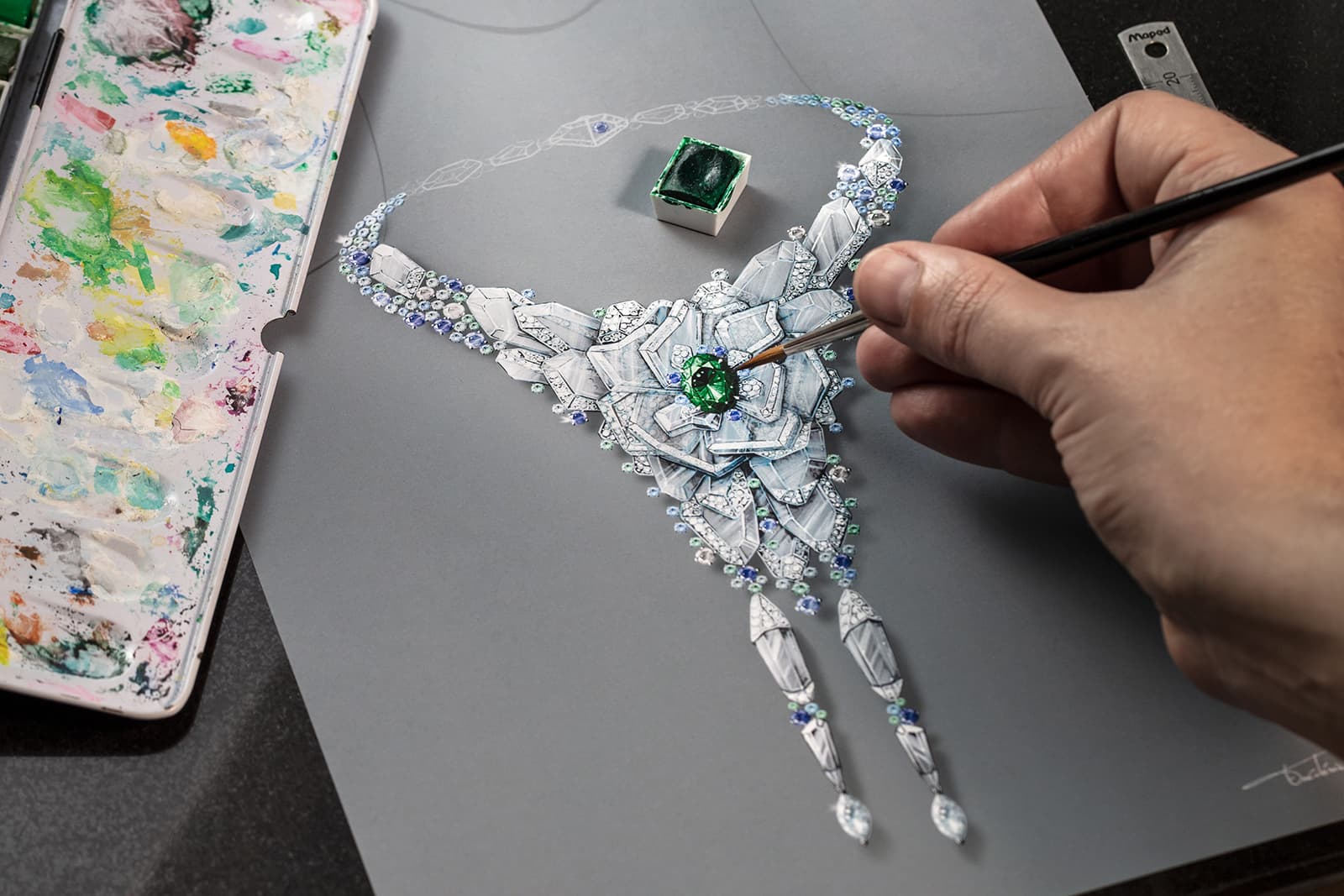 Finally, I would like to point out that alexandrite was first found in the Ural Mountains and was initially mistaken for emerald. This changed in 1834 when the Finnish mineralogist Nils Nordensjöld drew attention to this stone's unique property: it changes colour from green in the sun to a purple tint by candlelight. It was then tested and defined as a separate mineral, a variety of chrysoberyl which was named 'alexandrite' in honour of the Russian Tsar Alexander II. Since then, these gems have been associated with nobility, and they retain their exclusive status to this day.