It is always intriguing to know what jewellery pieces are inspiring individuals to make their own purchases. When you're surrounded by jewellery daily, it's easy to forget that many women's interactions with fine jewellery are more confined to extra special pieces, like engagement rings, wedding bands and eternity rings. As a result, the process of researching bridal jewellery and turning to Google for ideas is a vital part of the process. And where better to start than the engagement rings of royalty – the bastions of finery – who can pinpoint what one might want when money, influence and access are no longer a concern.
According to Google research by Design Bundles, the most searched royal ring with 20,000 hits per month is the Duchess of Sussex, Meghan Markle's trilogy diamond engagement ring, presented to her by Prince Harry. This is double the number of searches compared to the second most Googled ring – the Duchess of Cambridge, Kate Middleton's sapphire and diamond cluster ring, which is equally famous for once belonging to her late mother-in-law, Princess Diana.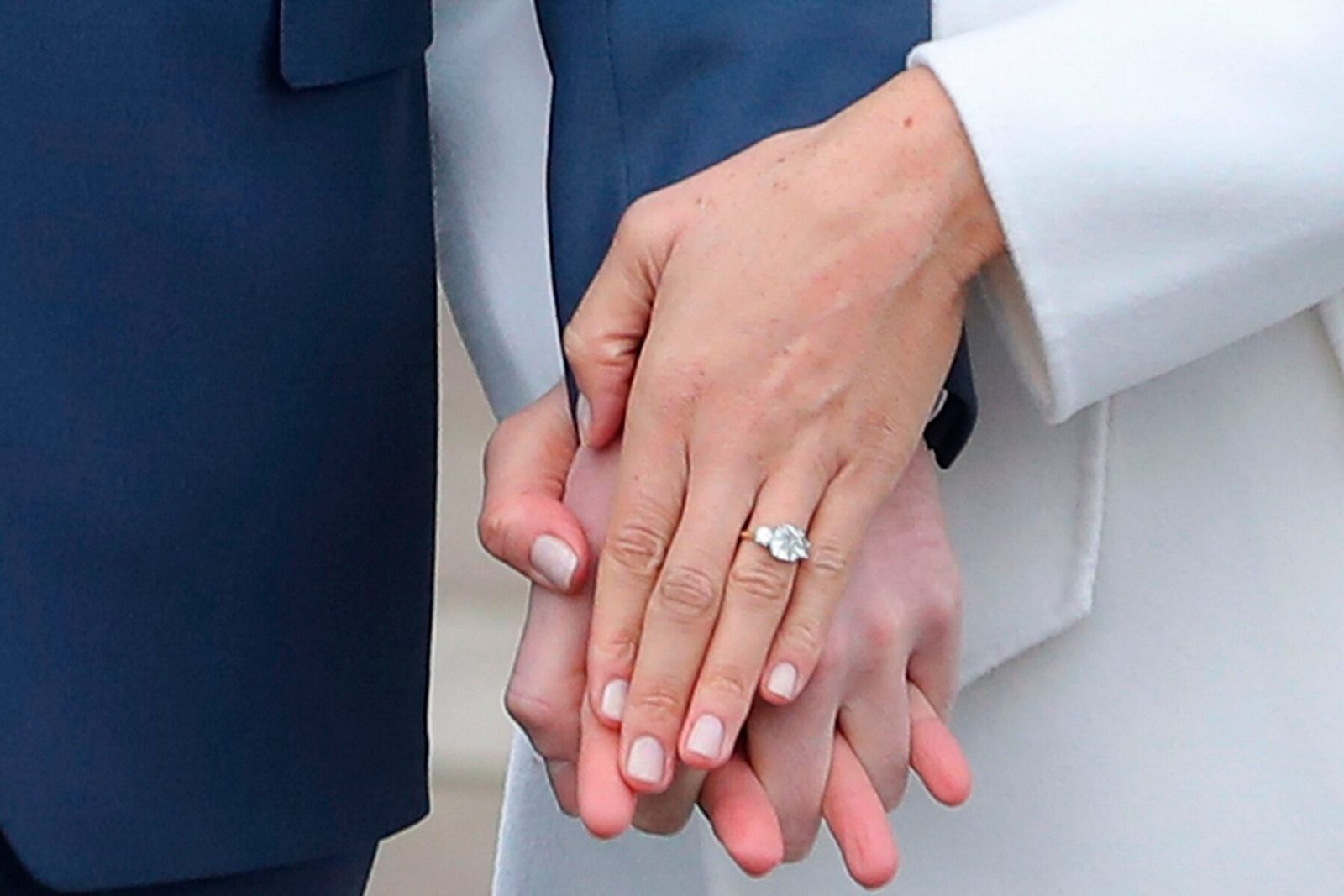 The Duchess of Sussex' ring is approximately six carats and features a cushion-cut central diamond from Botswana flanked by two smaller diamonds from Princess Diana's personal collection. In contrast, the Duchess of Cambridge wears a 12-carat oval-shaped blue sapphire surrounded by diamonds, designed by Garrard, which still manages to draw 8,200 searches some 40 years after it was revealed to the world.
In third place is an interesting choice – the engagement ring of actress Grace Kelly who became Princess of Monaco in 1956. The story goes that she initially received a simple eternity band with rubies and emeralds from Prince Rainier. However, when he realised that women in Hollywood had much bigger and bolder jewels, he swiftly spoke to Cartier and ordered a 10-carat emerald-cut diamond ring instead! Again, this piece is a trilogy design, with two baguette-cut diamonds surrounding the sizeable centre stone.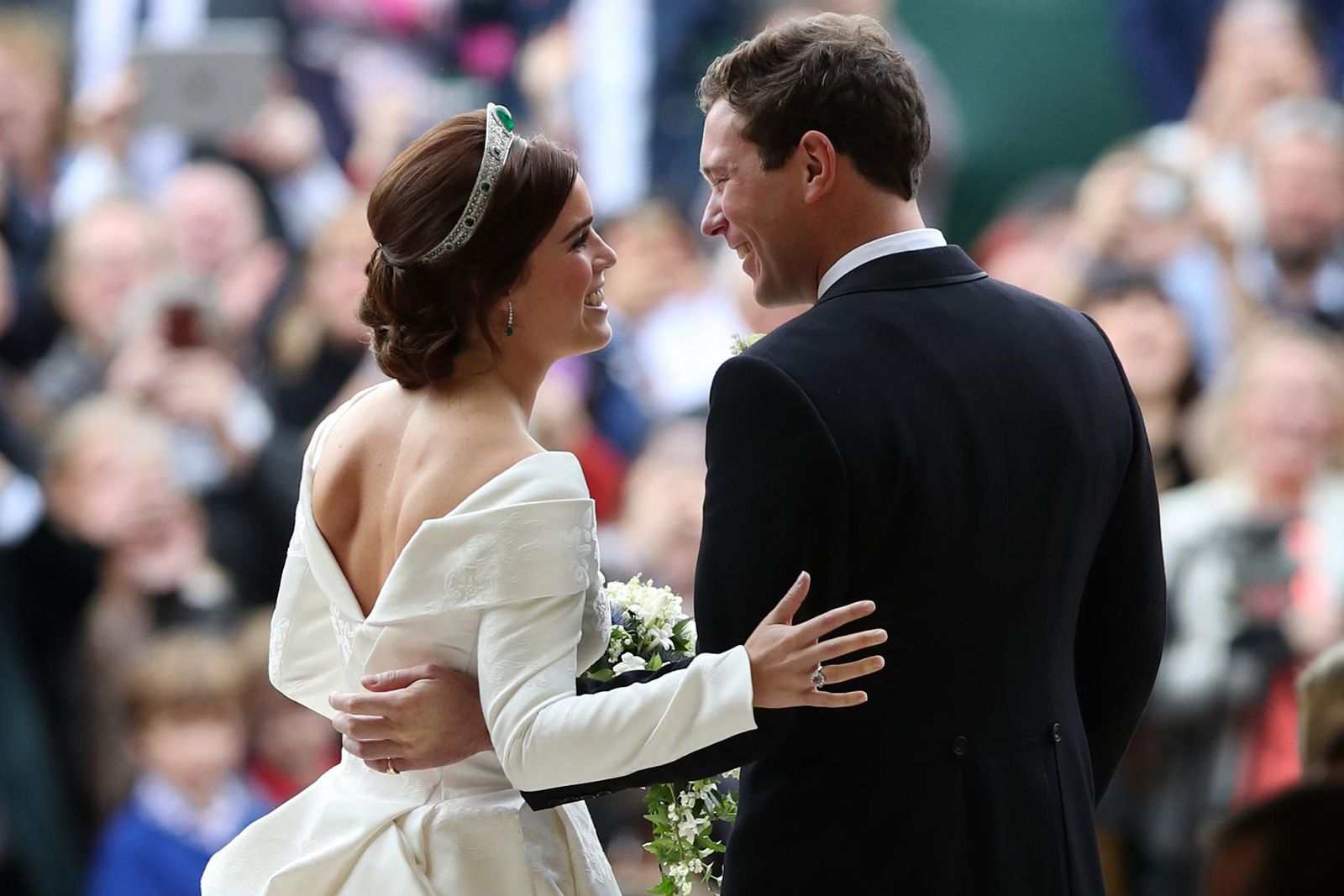 Although these are comfortably the top three, there are lots of other royal engagement rings that garner monthly searches and continue to inspire modern brides. Take, for example, Princess Margaret's ruby and diamond trilogy ring, designed by her future husband Antony Armstrong Jones to look like a rosebud, or Queen Elizabeth II's three carat round diamond solitaire ring presented to her by Prince Philip in 1947. This ring was actually crafted using diamonds from a tiara owned by Prince Philip's mother.
And let's not forget Princess Eugenie's peachy Padparadscha sapphire cluster ring, or her sister Princess Beatrice's 3.5 carat diamond trilogy ring, which also pull in 1,600 and 1,500 searches per month according to Google. Seventh, eighth and ninth on the list are the Queen Mother's sapphire and diamond ring (which she swapped for a larger pearl and diamonds in later life); Camilla, the Duchess of Cornwall's five carat emerald- and baguette-cut diamond ring, and Princess Anne's trilogy sapphire ring with diamonds.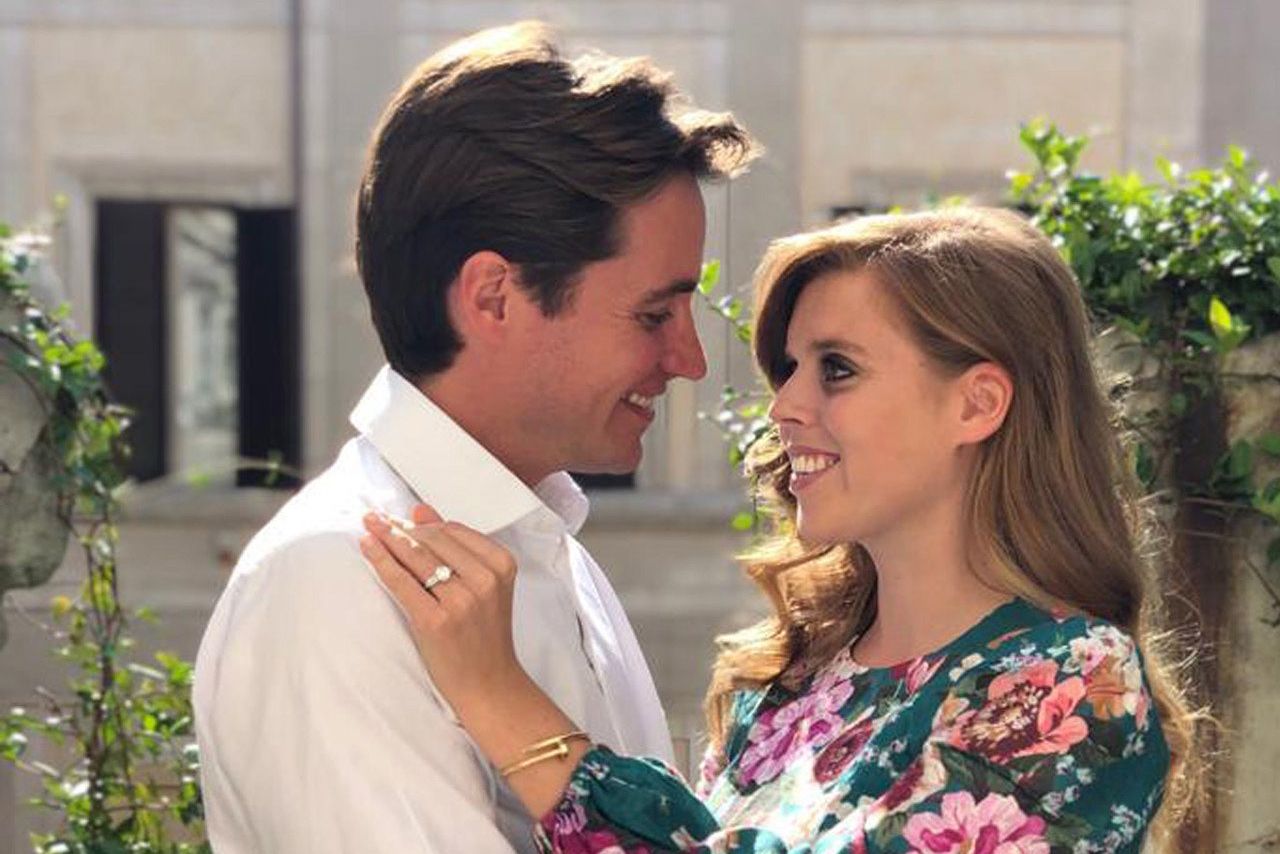 Clearly, royalty has a penchant for trilogy rings with significant sapphires added for good measure. These taste-making bridal jewels are an important gateway for many women who are exploring fine jewels for the first time. Although such large carat sizes may not be accessible to all, the aesthetic of a trilogy diamond ring is something we can all aspire to… thanks in no small part to Meghan Markle's sparkling influence.