The architectural formality of the French capital, in part thanks to Georges-Eugène Haussmann and Gustave Eiffel, lends itself as inspiration for jewellery design with its grid-like patterns and symmetrical structures. The same comparison applies to jardins à La Française (French formal gardens), most notably the Gardens of Versailles designed during the 17th century by André Le Nôtre for Louis XIV. After all, the design challenges of creating a jewel have much in common with a civil engineer or chief gardener's design task, albeit on a smaller scale.
Contemporary jewellers implemented several ways of paying tribute to these cultural icons in a piece of jewellery: a literal homage, an abstract rendition or a symbol inseparable from l'Art de Vivre à la Parisienne. For a literal homage, designers often opt for the most iconic emblem of the city – the Eiffel Tower. Its elongated pyramidal shape served well as a pendant in the delicate charm created by Boucheron in 1947. Contemporary designers have twisted its obvious application and used it in a less conventional manner, primarily as shanks.
The Madame Eiffel Collection by Pasquale Bruni is a romantic affair: as a pendant, earrings and ring, the Eiffel Tower becomes a diamond-paved receptacle for a cushion-cut prasiolite or amethyst set in pink gold, and signed with gold hearts. The tower takes on an even bigger role in the 'Paris XL' ring by Philippe Tournaire, where it supports an open plan rendition of Paris according to Lenôtre's perspective. But it is probably the 'Paris Forever' watch, a project started in 2010 in collaboration with Technotime for the mechanics, that expresses best one's enduring passion for the city.
At Pearl Autore, their Metropolitan Collection "explores Architecture as an art form", where the Eiffel Tower is a miniature diamond-paved edifice that rests atop a white pearl in both a ring and earrings. In other designs, they have replicated some of the iron lattice work of the building and created an intricate embroidery in white, rose or yellow gold with diamonds and pearls. As for Austrian jewellers Aenea, the Notre Dame cathedral is miniaturised in the 'Paris City Ring' made of 18K yellow gold, rhodium plated sterling silver and enamel. It makes for a rather regal ring that towers high above one's finger.
Other jewellers have favoured a more abstract approach. Early twentieth century Paris and the emergence of the Belle Époque era have inspired both Robert Procop and Damiani. In his Parisian Collection, the former credits the Belle Époque with the arrival of "the Moulin Rouge and seductive courtesans. It was a time of joie de vivre and artistic creativity", Procop says. Aquamarines adorn most of the collection's sensual pieces, while the 'Eiffel Tower' ring is embellished with topaz instead.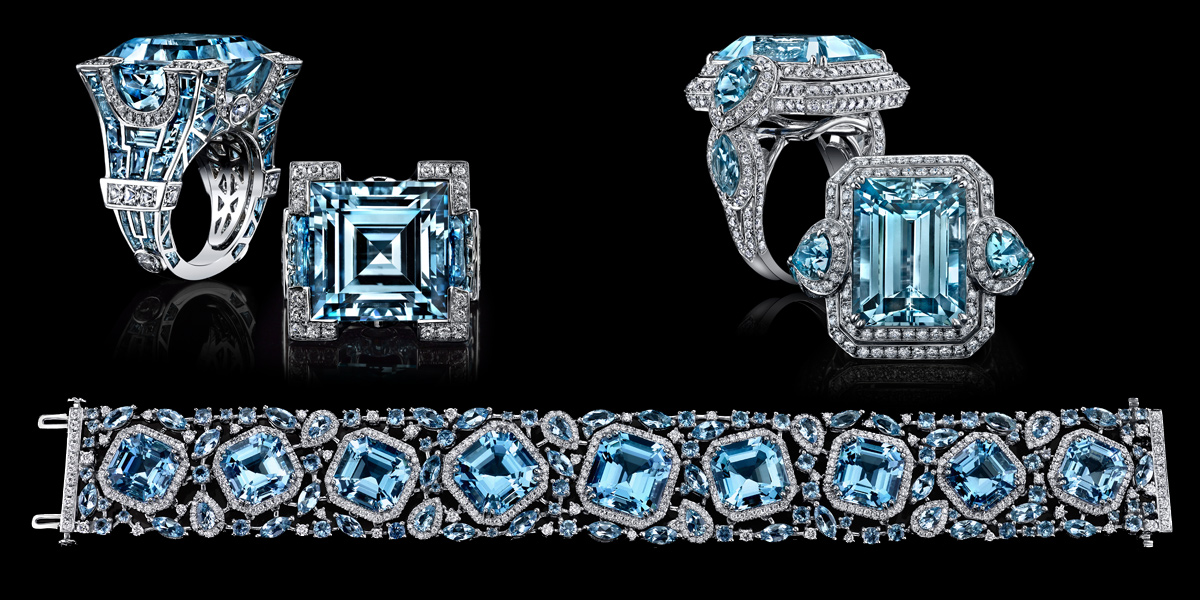 Damiani though has a more graphic vision in the Belle Époque Collection, celebrating Paris as "the centre of that golden age, the crib of new trends and art forms: painting, photography and cinema". The rings and cross pendants each alternate baguette and princess cut diamonds, either in an all white version (white gold and diamonds) or a combination of diamond and rubies, sapphires or emeralds.
In comparison, Piaget and Louis Vuitton have tapped into timeless Paris with their past Limelight Paris-New York and L'Âme du Voyage – Escale à Paris respective collections. The former references to couture and iconic monuments; the latter to Tuileries gardens rendered with diamonds and spring green emeralds set in chrysoprase.
A more bucolic study of Paris, the Jardin de Bagatelle Collection by Dior (in tribute to the Parc de Bagatelle rose garden), focuses on Mr Dior's favourite flower, the rose, and showcases the atelier's very tight 'two-bead' setting technique, which almost completely masks the gold between the stones.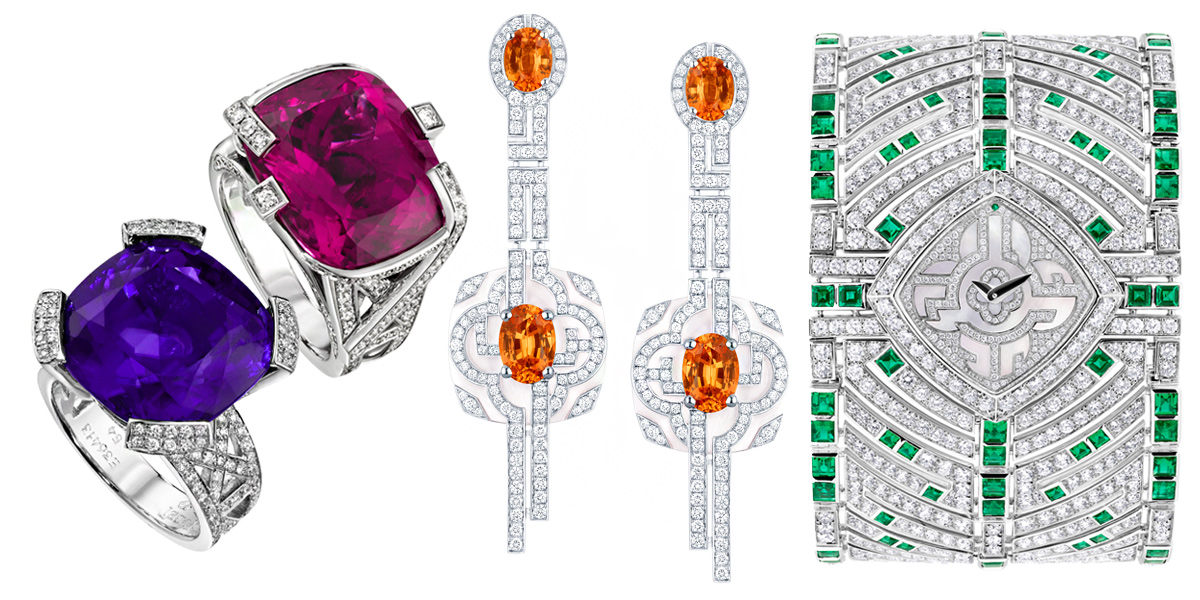 In Une Journée à Paris Collection, Van Cleef & Arpels also favour the outdoors taking us on a stroll in the City of Light, showcasing their signature techniques, the Traditional Mystery Set™ applied to organic motifs.
As for Cartier, it evokes a blissful flâneur-like saunter over Paris bridges with their dazzling views in the Paris Nouvelle Vague collection. The yellow gold chain mail of 'Winding City Stroll by Cartier' sub-collection is the most striking example of it. The chain embellished with amethyst, aquamarine, tourmaline and spinel charms replicates the wire fences along le Ponts des Arts bridge, a pilgrimage destination for lovers who attach padlocks to its rail.
Paris, the city of eternal love is a destination loved by people across the world, not least by jewellers, who continue to honour it.