"Jewellery for me is about connecting with the world and transmitting values. In my new Babylon line, I decided to go back to the ancient writing system and give a nod to primitive human civilisation, our ancestors, and connect the past with the present through jewellery," said Julien of his new 'Babylon' collection.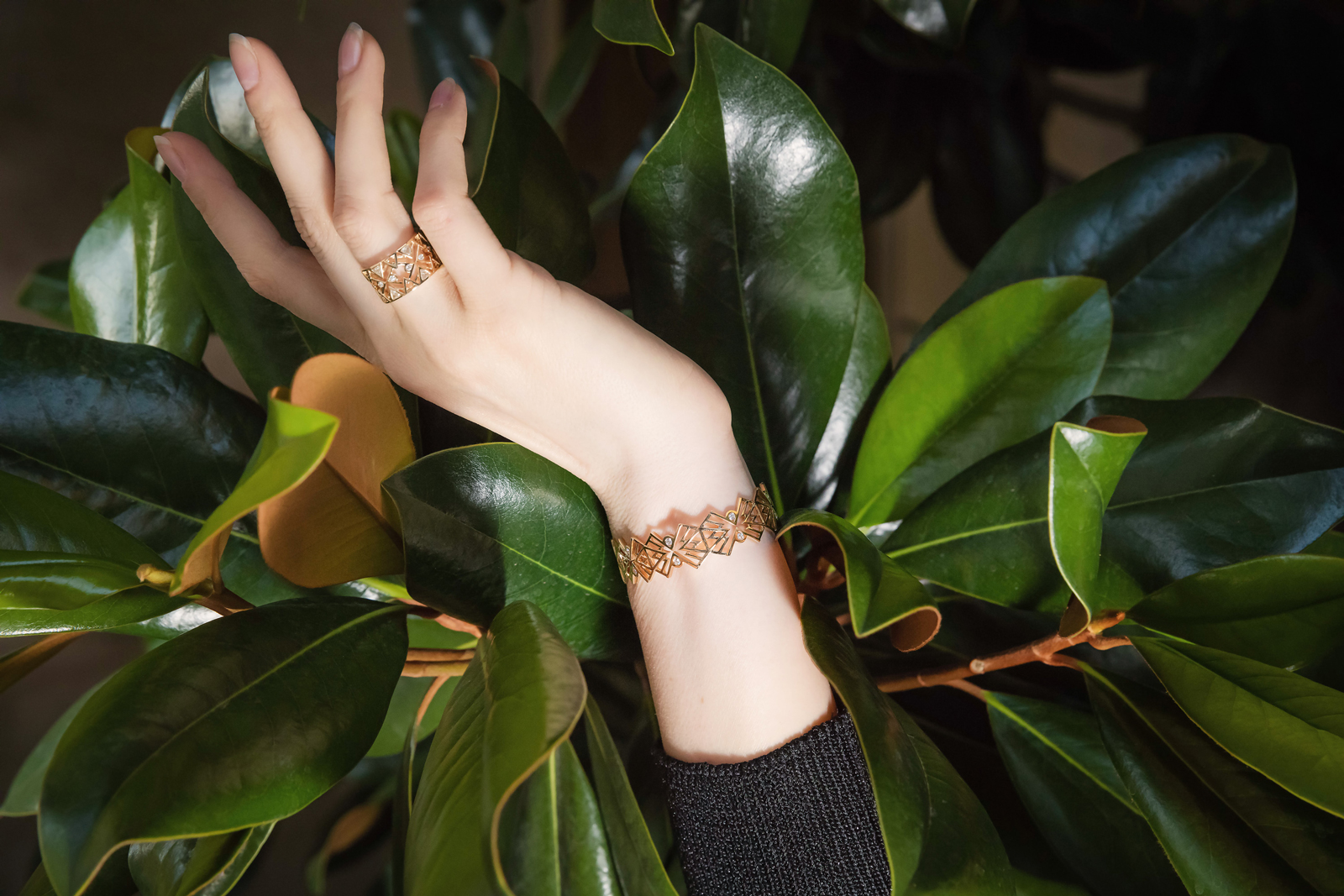 The Lebanese designer is very curious about his own heritage and fascinated by ancient civilisations: he studied the Maya, the Aztecs and the Inca, researching cultural links between them. He was, at the same time, reading a book about Persia and Mesopotamia, and this is how he came across the Babylonian language in which the vast majority of ancient poetry, epic literature and historical documents was written. This script was used in diplomatic correspondence from Egypt to the lands which are now part of the modern-day Middle East; such as Iraq, Syria, Armenia and Lebanon. Julien's immersion in the past pushed him to create a collection that was nothing like he'd ever done before.
The 'Babylon' collection includes a wide ring and a bangle, as well as 2 types of long earrings and miniature stud earrings - both of which are sold separately - not as a ready made set as per usual. The collection is available in white gold or yellow gold, with some pieces adorned with round brilliant and triangular shaped diamonds.
I was particularly intrigued by the graphic designs of the jewellery that were interpretations of cuneiform. This language system is based on writing created with arrow-shaped incisions, each symbol offering one or several meanings that can be expressed in many different ways. Julien clarifies that "cuneiform is the oldest system of writing created by humans, and is based on arrow shapes. It had been researched by scholars to understand the ancient language and eventually translated into an alphabet which we can understand. I used it to create certain words based on its translation into English."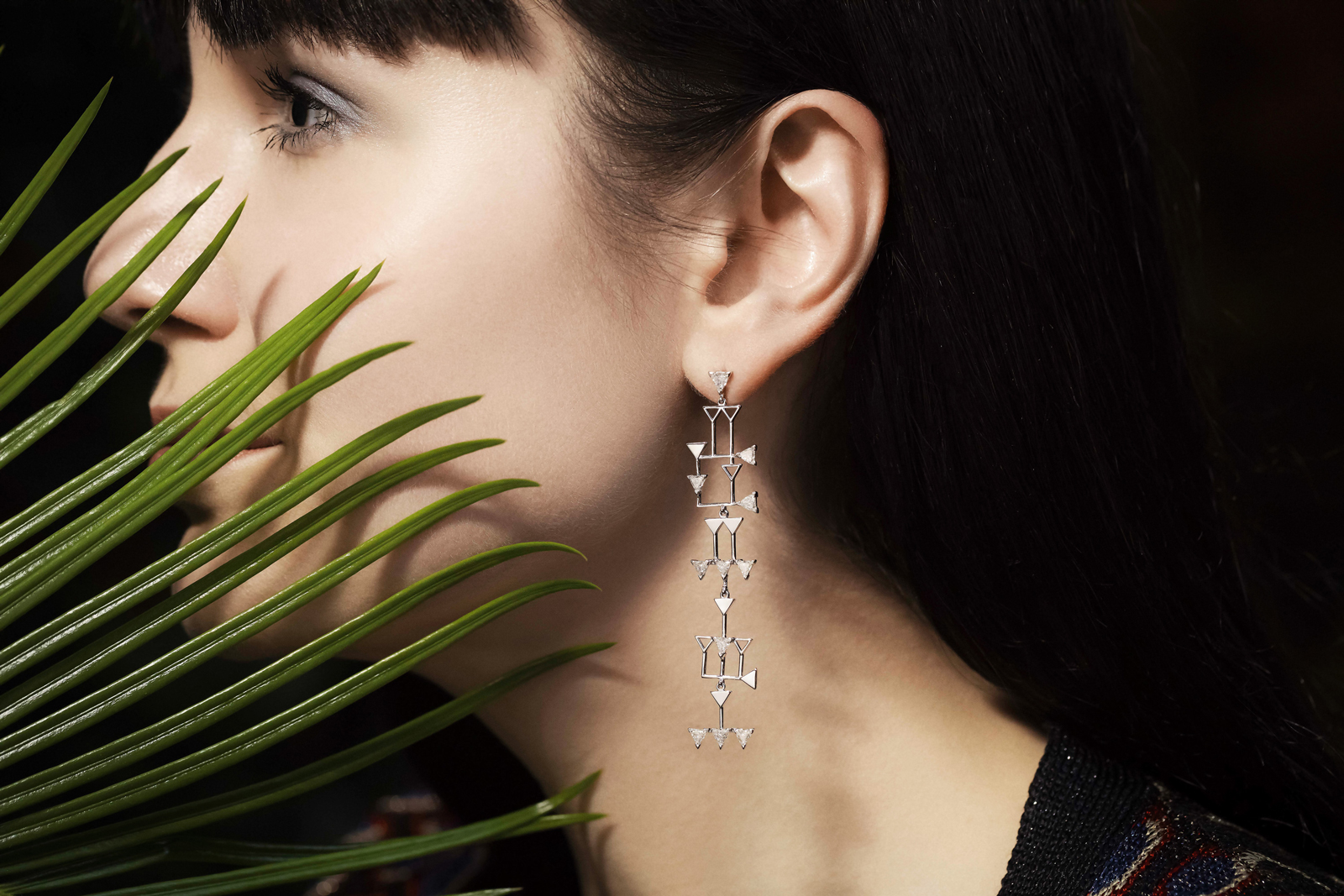 The long yellow gold earring is made from a combination of arrows that mean "to love", and the long white gold one from letters than mean "to kill". The stud earrings have a shape that means "you", so if you wear a long earring in one ear, and a stud in the other, then your message will either read "I love you" or "I'll kill you". The combination of decorative elements on the ring and bracelets translates as "with you", so it's possible to say "to love with you" or "to kill with you" with a bracelet and earrings or a rings and earrings combination, bringing together two people and making them, as Julien joked, "partners in crime".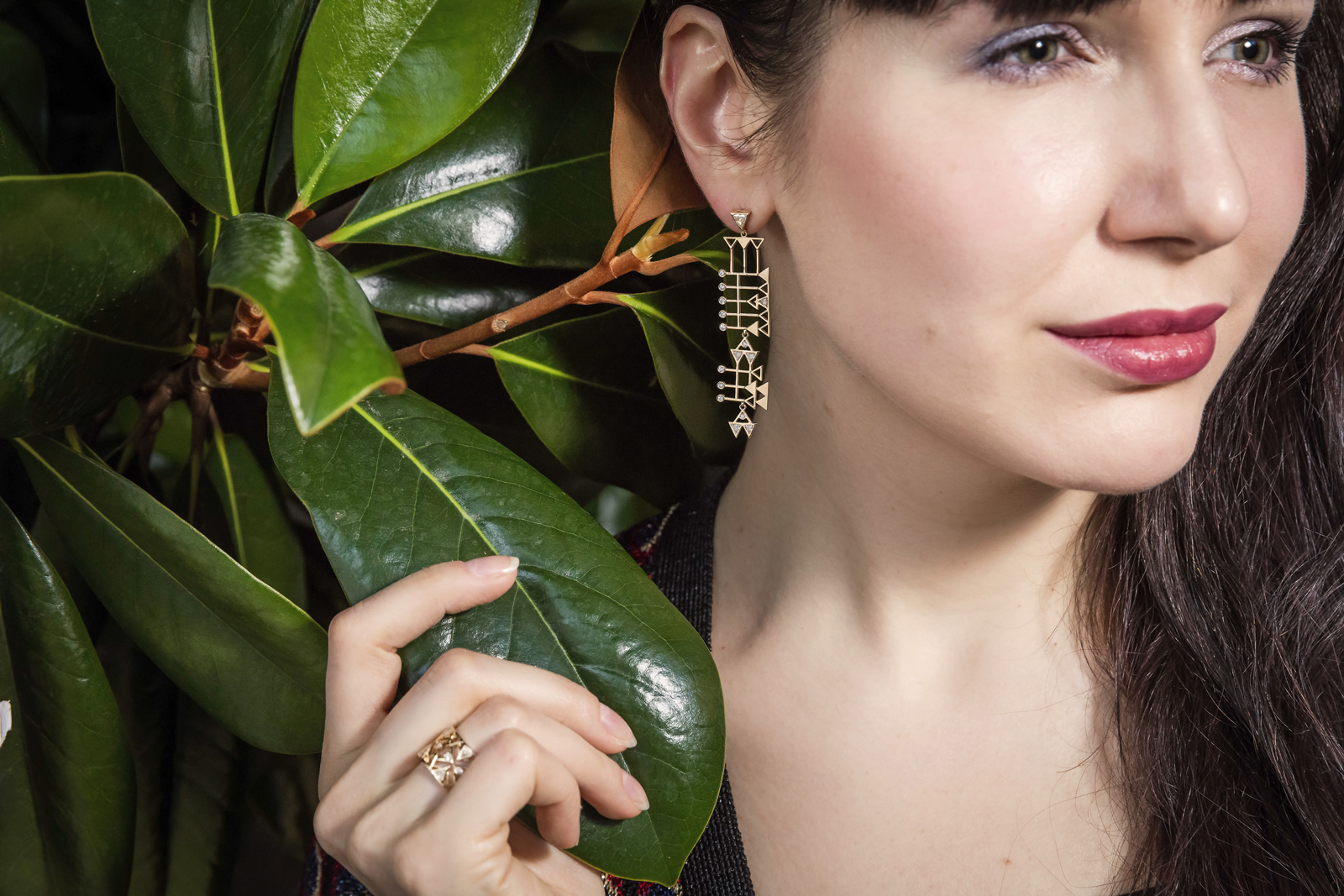 "I first created the 'love' symbol and when I was looking for other words and the word 'kill' came up. I loved the idea of combining the two as they are both very deep, intense and go hand in hand as sometimes we can love someone so much but want to 'kill' them at the same time… not literally murder, but if you think about it, these two emotions are both so strong and human beings can go from one extreme to another. I felt it was cool to play with as it's about passion and our changing moods," explained the designer when asked about his choice of words for the pieces.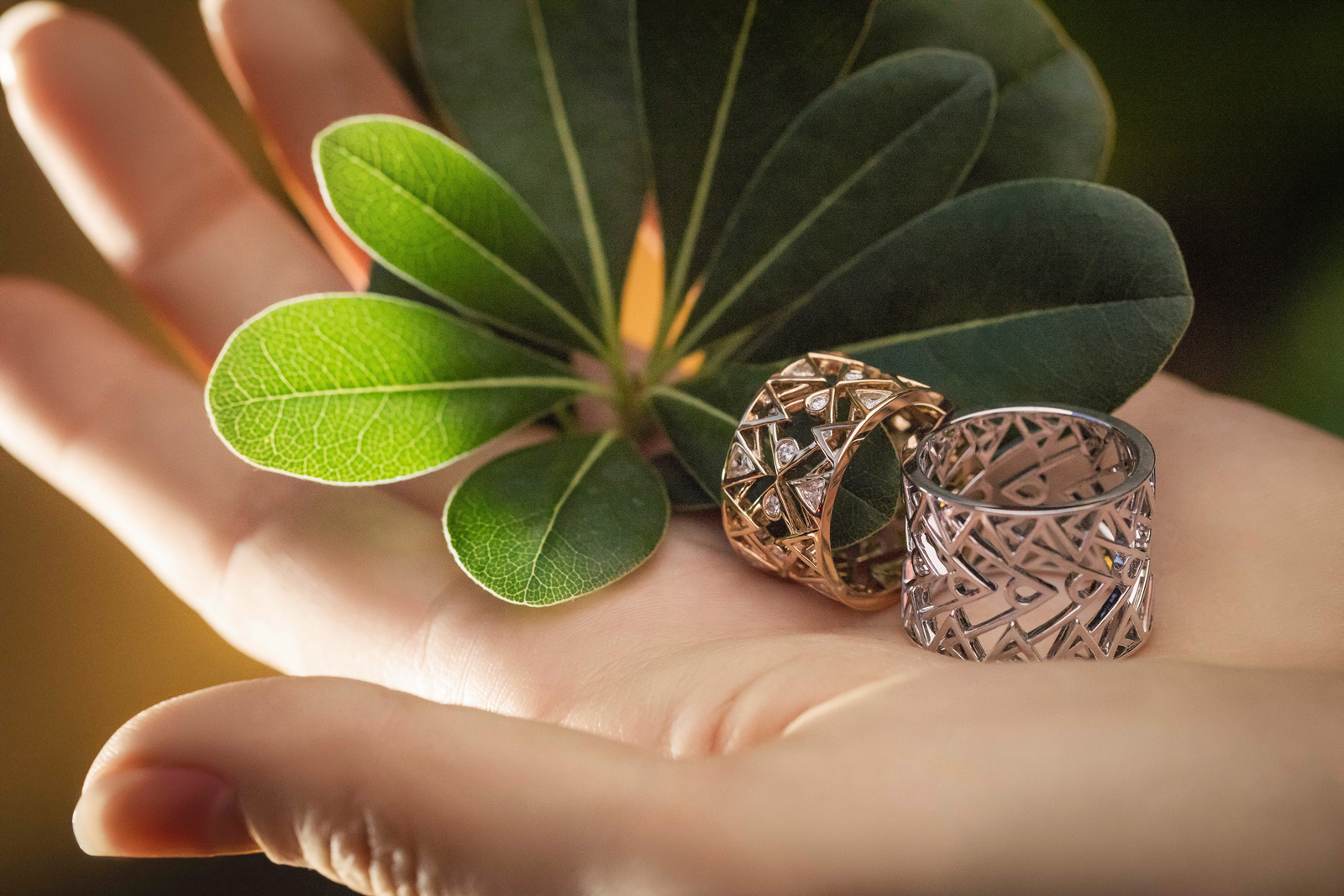 As you can see, designers create jewellery not just so that their clients can dress up, but so that they can also express their individuality with the help of precious accessories. By using the oldest form of human script, Julien has created wearable symbols that his clients can wear as jewellery and feel elated by due to their powerful energy.