The way people choose an engagement ring is always changing as it's so tied to the ways in which we live, discover, learn,and shop. Despite the tumultuous time we have been going through globally, Taylor & Hart has discovered that proposals are continuing… with a few surprising twists. "Couples started to be more creative and daring when it came to ring designs," says Nikolay Piriankov, co-founder and CEO at Taylor & Hart, who had a front-row seat to the impact of lockdowns on engagement ring decisions. Taylor & Hart has built its business around helping individuals and couples find what they want or build something bespoke. But instead of solely relying upon its London and New York showrooms, Taylor & Hart can direct this process, from bespoke design and diamond selection to finishing, delivery and customer service – completely online too. Here, Nikolay answers my questions about buying an engagement ring and how the world of bridal jewellery is changing with technology.
Katerina Perez: Creating your website and ensuring it has hundreds of options for shoppers must be a labour of love! What can you tell me about your approach to engagement ring sales?
Nikolay Piriankov: We realised the need for a fully bespoke process during the earliest stage of our development. In fact, our first bespoke order was made by a friend of ours, who wanted to create something unique for his girlfriend. So, it all started with love, and we've let love guide our development as a business. We want to give customers the opportunity to enjoy the playful part of this process, so we try to be very hands-on in our approach to design. Technology plays a big part in how we allow customers to explore and experiment with different customisations. We want to give them a very immersive experience where they're able to take a customised ring as far as possible on the website and then, if they want to speak to us to choose a diamond or place their order, they can. First and foremost, though, it's the human factor that matters most. Whenever a customer comes to Taylor & Hart, they're matched with an expert. And when we're hiring for these experts, we look for GIA qualified gemmologists, those with experience in the fine jewellery industry, and people with a degree in jewellery design. When we meet them in person, we're looking for style, excitement, and compassion. The fantastic creative team we've put together works closer with each customer, and we're proud to call each customer a co-designer.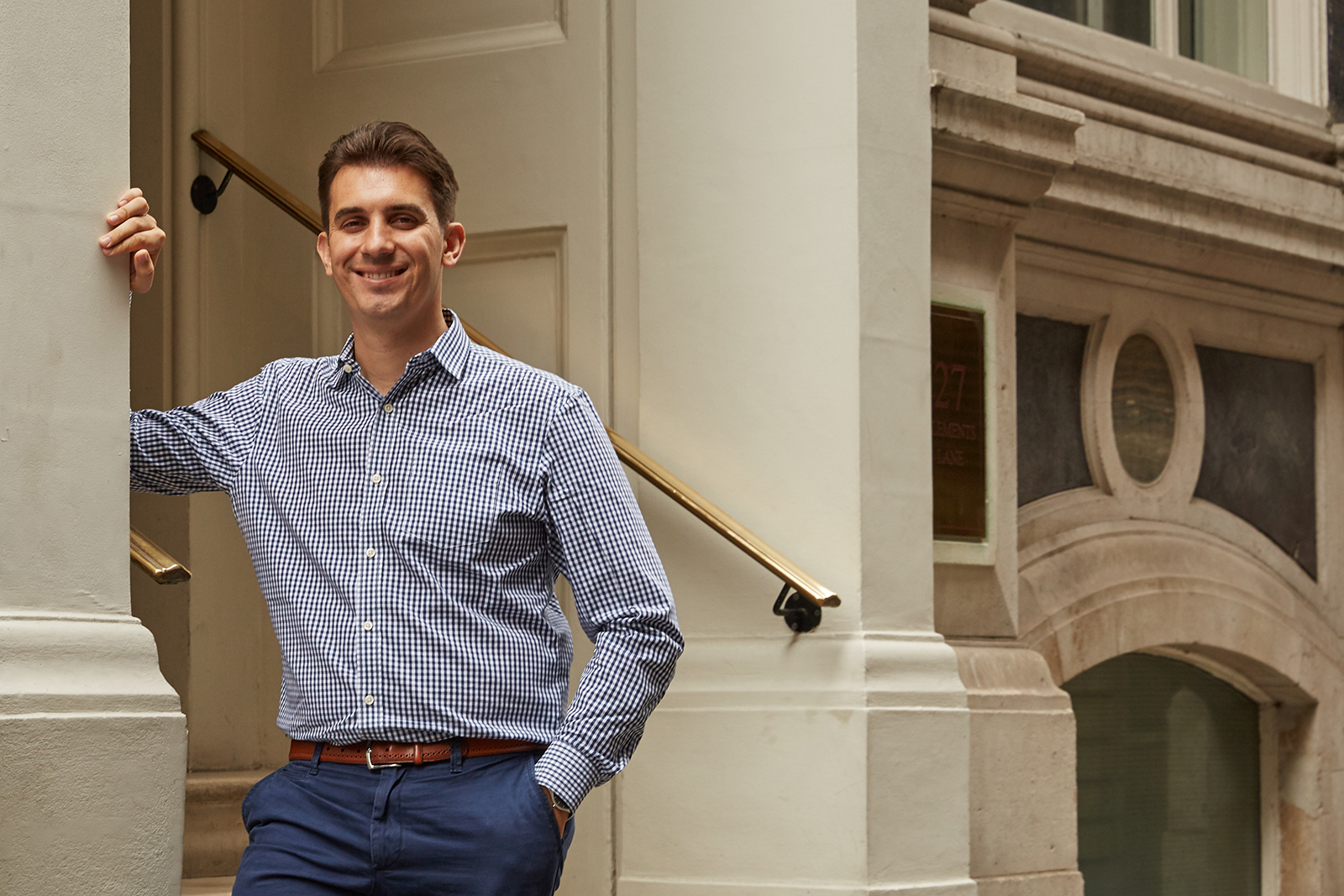 KP: Often I like to touch and feel a piece of jewellery to decide if it is right for me. What are your thoughts on this and how to you support those who don't have the opportunity to see a piece in person?
NP: You're right, people want to get a touch-and-feel of the product, there's so much more excitement when people visit one of our showrooms and get to learn more about their options in person. In pre-Covid times our two showrooms in London and one in NYC were the real lifeblood of our company, and hopefully our plans for expansion have only been temporarily put on-hold. For the time being we've transferred the one-on-one experience to our virtual consultations. We were lucky in that the blow we took from the pandemic was significantly less than traditional jewellers because we only needed to accelerate our digital experience, rather than start one from scratch. With traditional jewellers, once an engagement ring has been made and put on display in a shop window, the possibilities for customisation are quite low. We take a different approach: our entire business, our systems and processes, are designed to prioritise the customers' preferences, ideas, and aesthetic. There are few companies that are built from the ground up to offer custom-design jewellery the way in which we have set the company up. That creates a big differentiation and distinguishes us from our competitors.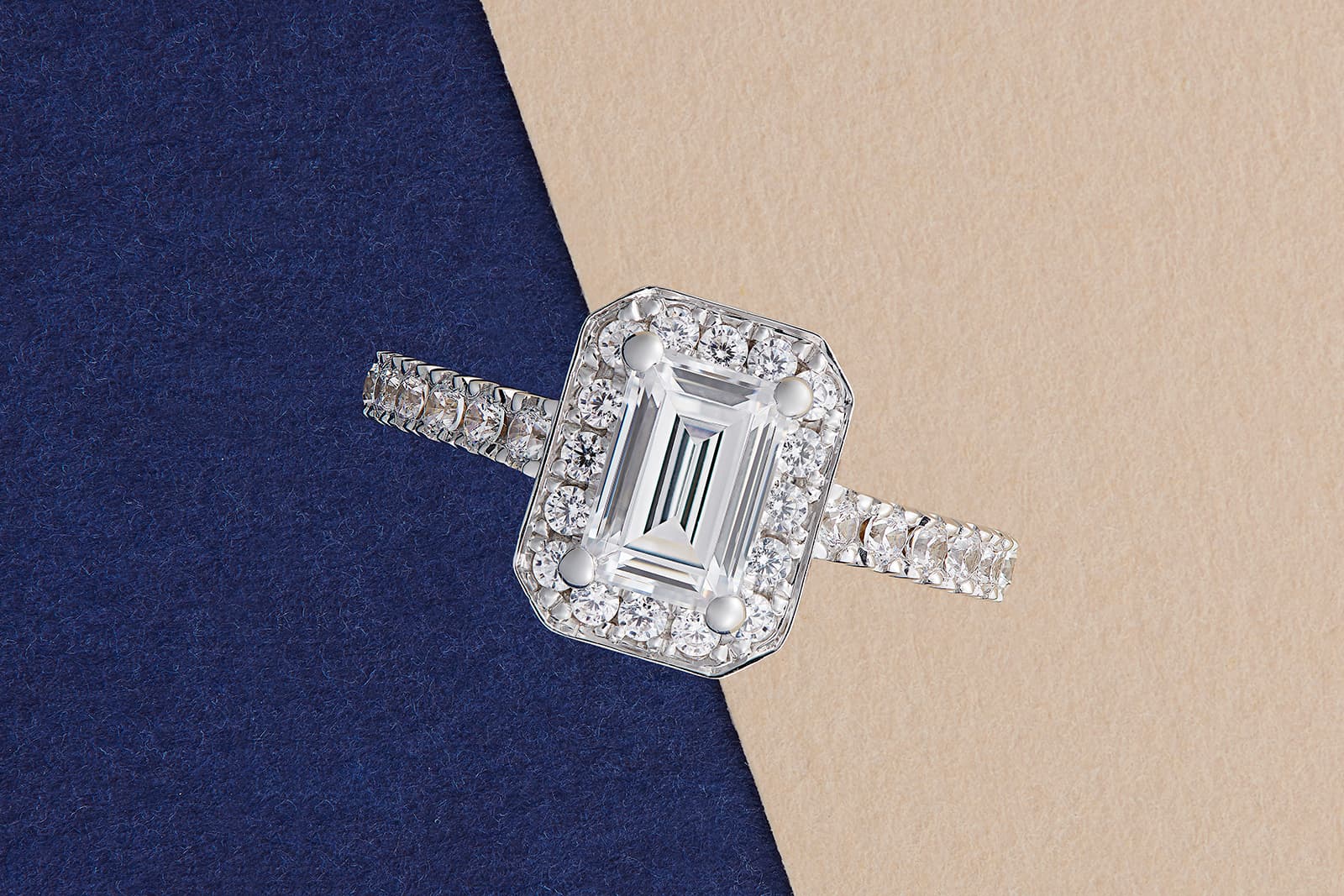 KP: Have you noticed any trends in engagement rings recently?
NP: In the words of our Design Director, Kate Earlam-Charnley, gone are the days of vintage designs. Today people want dainty modern designs with less intricacies, opting instead for bold accents. Recently coloured gemstones have seen a spike in popularity, with the oval dark blue sapphire coming out as the most popular coloured gemstone, closely followed by peach sapphires and round emeralds and rubies. Of course, diamonds will always be the top choice for an engagement ring, but we'll be keeping-up with the emergent preference among Gen Z for laboratory-grown diamonds as a part of their generational commitment to sustainability. We're also noticing a tendency towards more gender-fluid designs such as clean, thin bands, bezel set solitaires—rings that would suit anyone, in any situation. Who knows, maybe in the near future we will no longer speak of unisex engagement rings, but just of rings - precious artisanal tokens of love and self-expression.
KP: How are you helping engagement ring shoppers who are searching for the perfect coloured gemstone for their engagement ring?
NP: We bring our 'no-limits' mindset to sourcing fancy coloured gemstones as a customisation option. We've got a team on the ground in Sri Lanka who know exactly how to handpick the best gems at the gemstone markets. Soon customers will be able to select coloured gemstones from the Collection menu, along with a brand-new Lab Grown Diamond Search function. We've got those two changes in the pipeline for this year, so hopefully it won't be too long until customers are able to access even more options when it comes to our pre-created designs.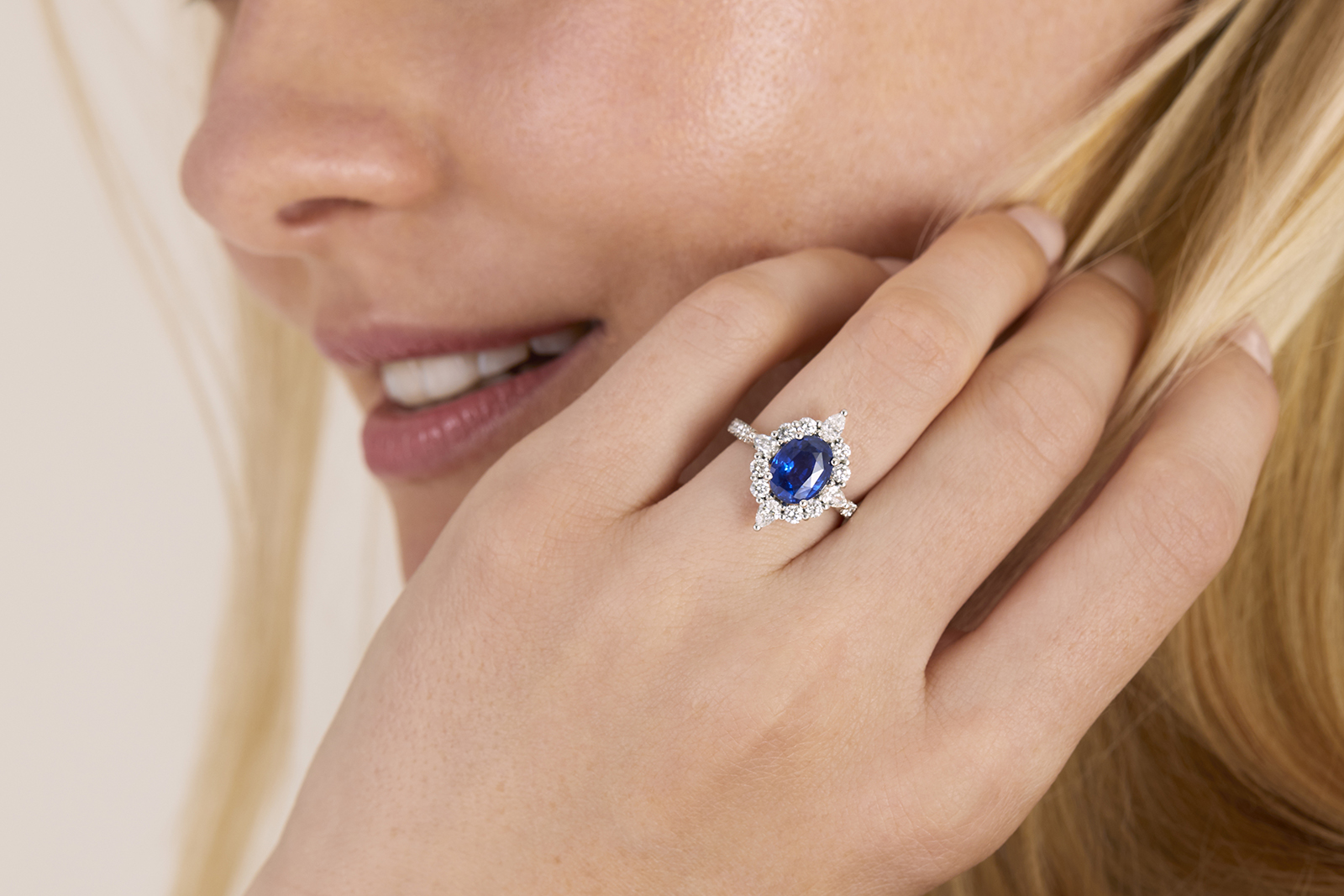 KP: What do you think the future holds for engagement ring shopping online?
NP: I think jewellers will have to recreate real-life communication in their digital experience. Mobile is key, most of our website visits come from mobile, so it's essential for us to keep developing the virtual experience and emulating in-person consultations with any tech tool there is. We've already got our eyes on developing an augmented reality option for trying on rings. Undoubtedly, the smoother the digital process goes, the more time it'll save customers on every step of the journey, from getting their GIA certificate to preparing their packaging. As a bricks-and-clicks brand, we always try to differentiate ourselves from more common online discounters. We're focusing on being accessible to all kinds of customers, acknowledging that love has no limits, and at the same time, making customer experience the best in class for a wide number of different people, whether they want something quite classical or whether they want to have an extremely personalised bespoke service, we want our customer experience to be the best.
KP: Here's something I wonder about… what is the balance between men buying engagement rings on your site and couples buying rings together?
NP: While there's nothing like a surprise proposal, the truth is that more and more couples are choosing to design the engagement ring together. Only about 5% of our customers say that their proposal was a complete surprise. The majority of our customers say they at least partially co-planned the event, be it by dropping a hint or by fully collaborating on the design. But those keen on surprise proposals, we've launched a collection of proposal rings. This is a first for us, and the collection consists of a few delicate, inclusive placeholder designs which act as the perfect stand-in when popping the big question. The couple can then come back and design the ring of their dreams together, at their own pace and according to their own taste.