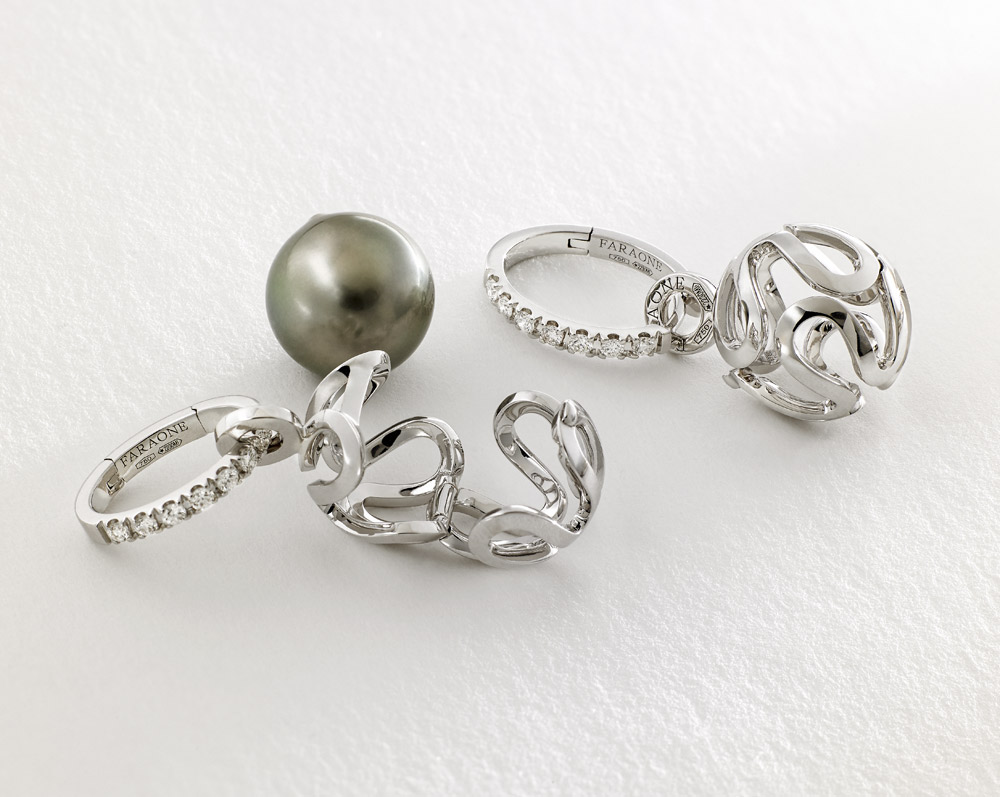 Faraone, one of the oldest Italian jewellery brands, has brought out a new collection that merges the traditional with the modern. Consisting of women's favourite jewellery accessories – rings, earrings and necklaces – the collection plays with the brand's logo, subtly entwining it with intricate motifs.
Established in 1860 on Ponte Vecchio in Florence, the brand soon became favoured by aristocracy and royalties such as the Queen of Italy Margherita of Savoy, the Queen Marie Jose of Italy and the opera diva Maria Callas. Now, over 150 years later, the Italian jeweller shines again with a contemporary and elegant collection "Sfere di Faraone".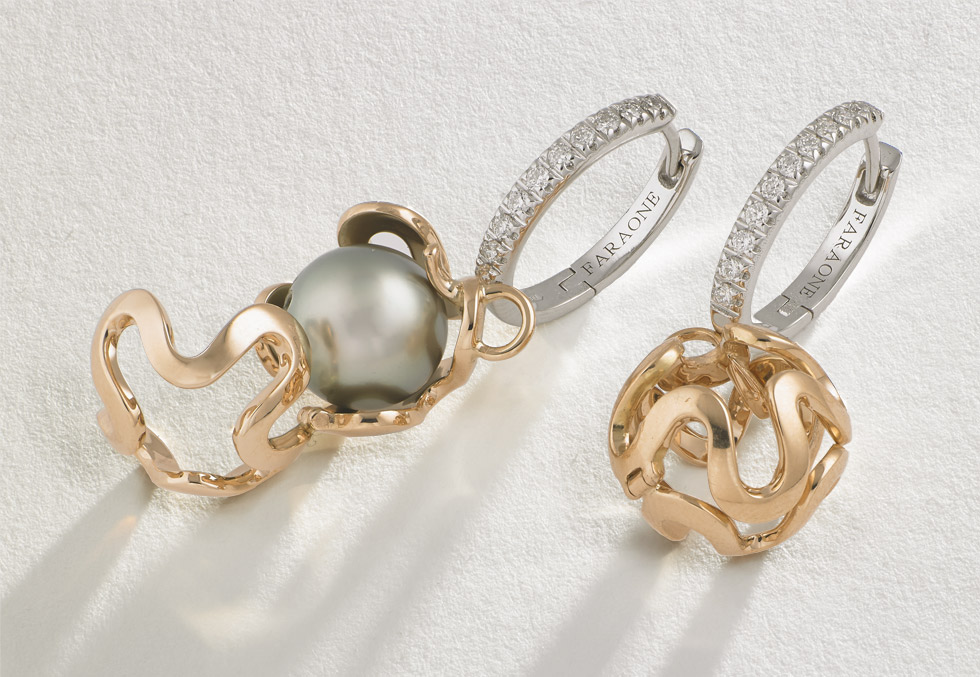 Inspired by the intriguing and mysterious concept behind the "Sphere", Faraone decided to explore a new concept of multi-functional jewellery. They expanded their already existing prêt-à-porter collection "Via Montenapoleone" with pieces that boast a strong and pure brand identity: the well-known double oval logo has been reproduced in almost every detail.
Whilst viewing the collection at Faraone's corner at Baglioni hotel in London, I appreciated both the playfulness of the jewellery and the true sense of Italian luxury with which they are imbued. The small cages in white or rose gold were perfectly crafted and finely polished. Some of them were embellished with diamonds, others were made with just gold. Inside each cage on a ring or earrings there is a gemstone bead or a pearl. These can be easily interchanged because when you buy a Faraone jewel you also receive a gemstone kit consisting of a turquoise, coral paste, sanded onyx or white kogolong bead.
Highly individual and customizable, these sphere-shaped jewels fashioned as necklaces, earrings, and rings come in three different gem cage sizes, varying from half a centimetre to nearly two centimetres in diameter. Isn't Sfere di Faraone jewellery just perfect for those who don't like to wear the same thing on any two consecutive days? KP